*This post has been rephotographed, updated, and revamped for quality and relevancy!*
Did you know that July National Blueberry Month?
Is there any better way to celebrate than with a beautiful, healthy, no-bake blueberry cobbler? I might get a little flack for calling this recipe a "cobbler" as some may argue it's more of a "crumble", or maybe even a "crisp", but in my opinion a crumble and a crisp are under the umbrella of a cobbler anyways. Whatever you choose to call this, one word I think we all can agree on is delicious.
This cobbler is seriously delicious.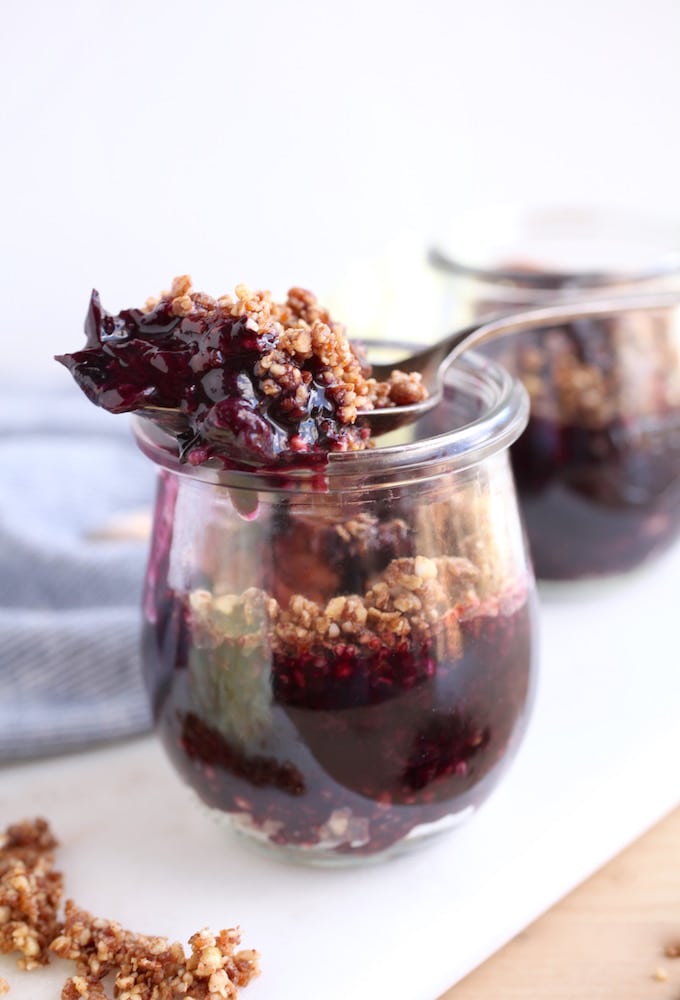 …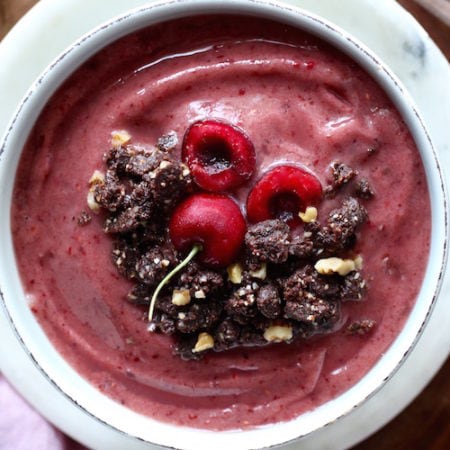 Every year when I first spot the cherries at the grocery store I do a little happy dance in my head (or maybe a small happy dance in person, but not enough to get too many looks). Cherries just makes me happy, what can I say! As much as I'd love to enjoy fresh cherries all year…