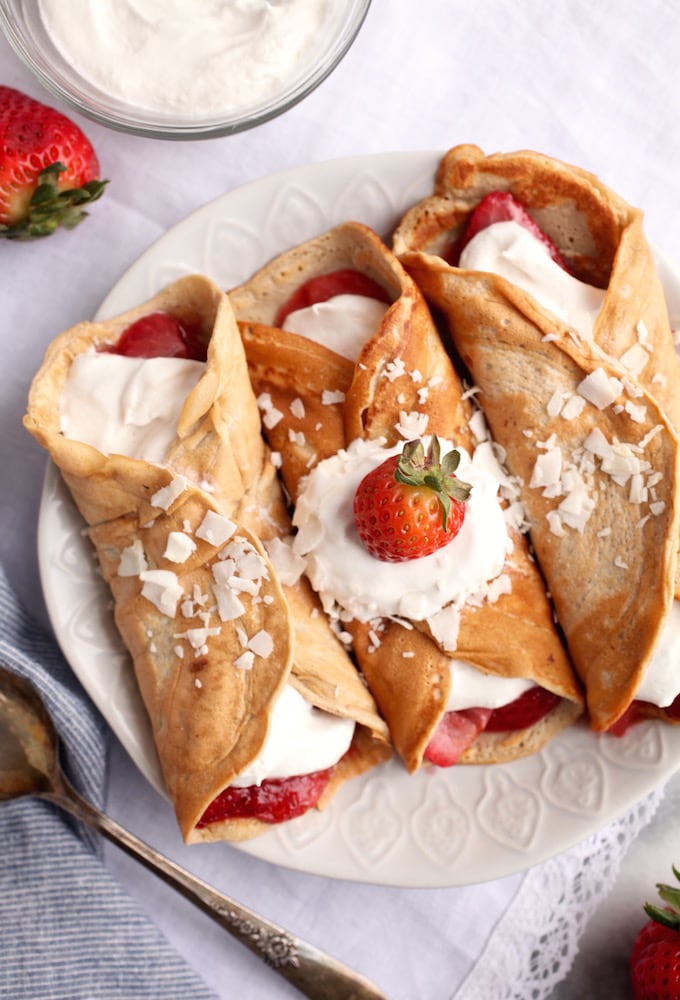 If there's one meal in the day that I absolutely, without a doubt, always look forward to…it's breakfast. I often go to bed thinking about breakfast the next day and the funny thing is I don't change it up that often. I usually have a tasty protein smoothie, free-range eggs and gluten-free toast, or coconut yogurt with fresh berries and granola. On weekends I get a little more creative with pancakes, fruit salad, organic breakfast sausages, egg scrambles, or this recent breakfast addition… Strawberry Shortcake Protein Crepes made with Genuine Health fermented vegan proteins+ in natural coconut.
Breakfast is definitely the meal of the day that if I go without it…helloooo miss cranky pants. I'm sure that partly has to do with low blood sugar levels from skipping it, but it's also partly disappointment because it's my all-time favourite meal of the day.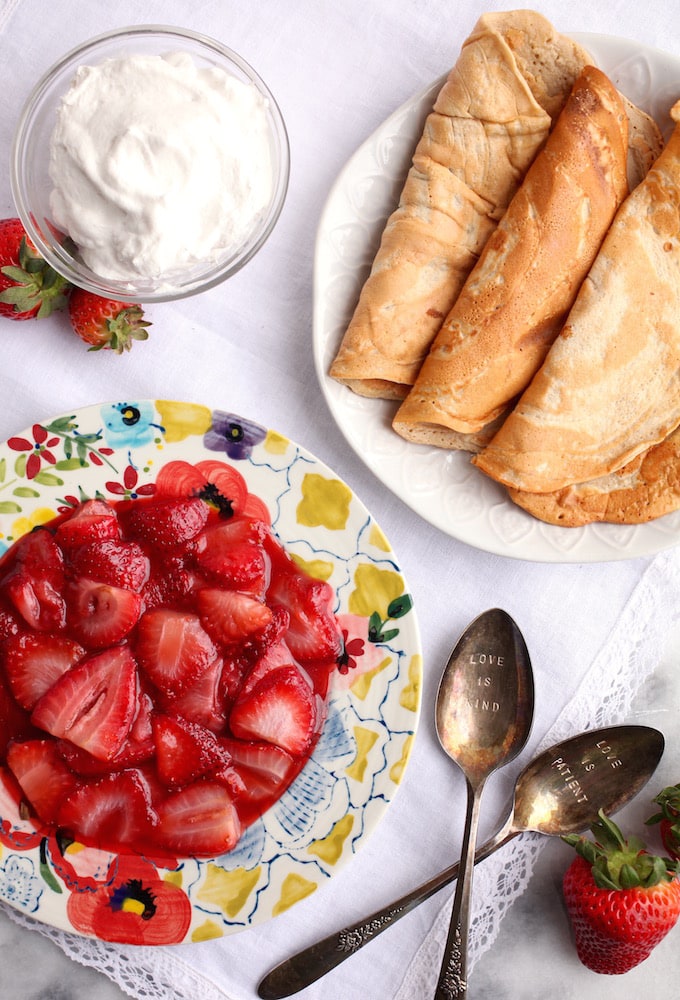 …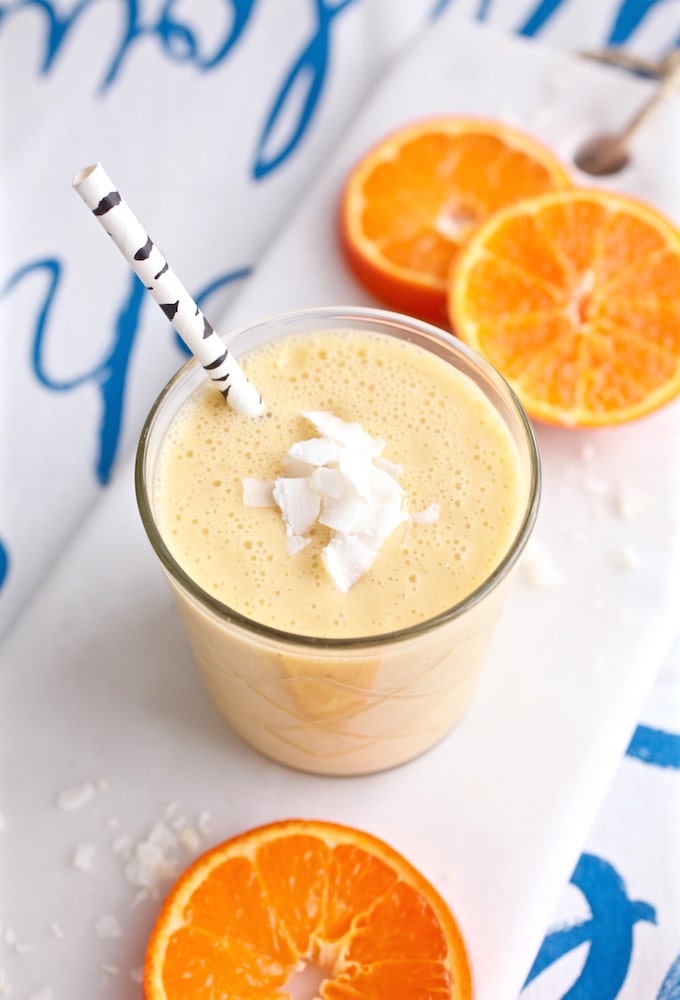 A few months ago I came up with this tasty smoothie recipe and shared about it on my Instagram stories as I made it probably every morning for a good two weeks! I had several people ask me to share the recipe so it's finally here, and ladies and gents…it's so simple, super yummy, and seriously rich in nutrients! 
When I was a kid I would frequent the local mall and made it a common occurrence to stop by the Orange Julius to pick up a sweet orange smoothie. Little did I know those sweet orange smoothies were so sweet for a reason…86g of sugar per pop! Now, I haven't been able to track down the ingredients lists but I would take a good guess that all that sugar isn't coming just from oranges.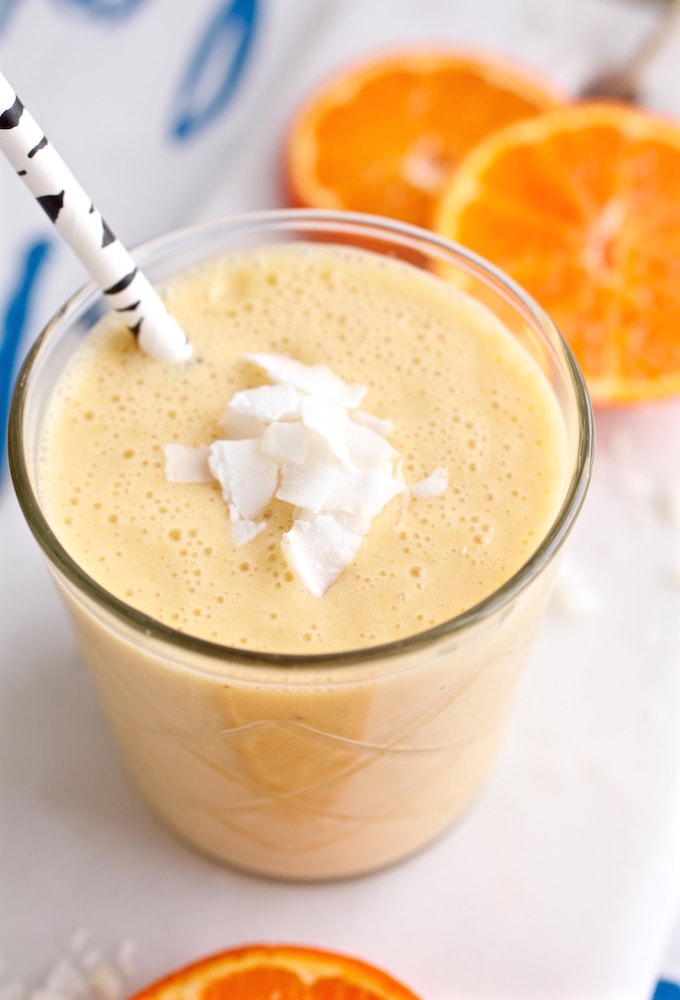 …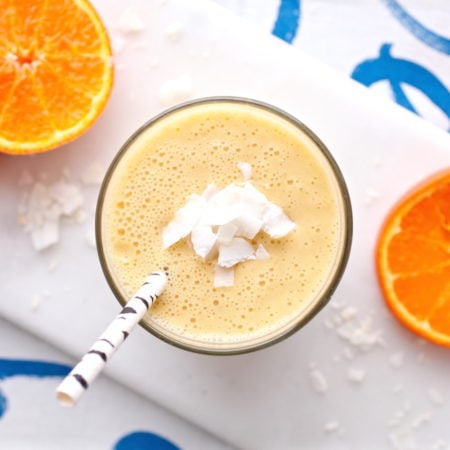 A few months ago I came up with this tasty smoothie recipe and shared about it on my Instagram stories as I made it probably every morning for a good two weeks! I had several people ask me to share the recipe so it's finally here, and ladies and gents…it's so simple, super yummy, and…