N I T K  7-STEP WELLNESS PROGRAM // $199.00-
Check out the NEW ONLINE PROGRAM!
 Do you prefer to work at your own pace?
Have a busy schedule?
Are you a self-directed learner?
And looking for a budget-friendly option? 
A new online program is NOW AVAILABLE! This program packs recipes, meal plan, grocery list, videos, worksheets, forms, and much more into one convenient, do-at-your-own-pace, affordable package with lifetime access! 
For more information on the program (and how to purchase) click the link below!
Read some Rave Reviews:
"The program has been great so far! I've recently started a new full time job and have 2 little boys so I've been moving through the program slowly but the recipes that I've tried have all been a hit with my family – especially the honey glazed salmon and the chocolate dipped banana popsicles! The videos and handouts have been very informative and the program has motivated me to make sleep a priority.Thanks for the program and keep up the good work! – Jen E. 
This is amazing! I love that this program doesn't jump right into a specific "diet" with restrictions, instead focuses on cleaning the slate and saying goodbye to diets. There is so much useful information that is helping me create a healthy lifestyle, and the delicious single serve recipes are so easy to make! – Mandy P.
I love the worksheets, problem solving advice along the way, great little videos and incredible collection of mouthwatering recipes that are quick AND easy! – S.R.
The recipe book is especially great. Delicious and easy to make too! I love that it explains the WHY behind the ingredients in the recipes, how these benefit health specifically. I really feel like it sets me up for long term success because it's giving me an education in nutrition. – C.W. 
I love how the program is laid out. It's easy to follow and I can refer to it whenever I want. The videos are not too long and cover important topics I need to be reminded of…especially getting enough sleep and handling stress. I love that the recipes are quick to make and saves me time the next day! – B.Y. 
♦♦♦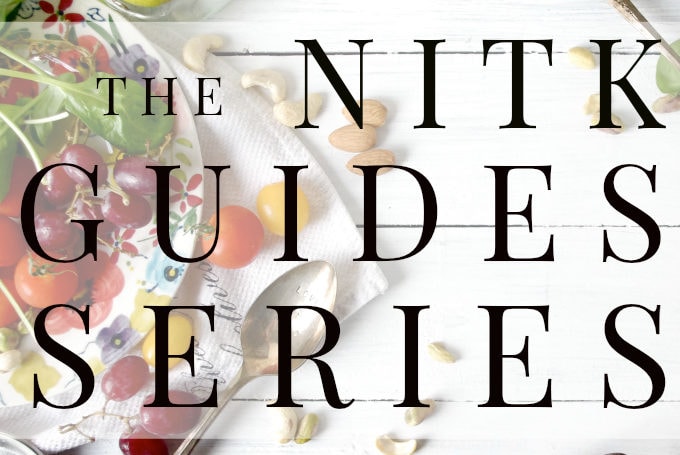 Here you'll find my super helpful, easily applicable, and affordable Nutrition in the Kitch Guides to help you increase your wellness, make healthy and sustainable lifestyle changes, and keep you accountable to yourself! In these guides I've compiled my favourite tips and methods that I use on a daily basis, and that are particularly useful around times when temptation and nutritional chaos tends to strike… while traveling, dining out at restaurants, during the summer, around the holidays…etc.
Use these guides as a go-to or as an add-on to Nutritional Consulting services with me, Christal Sczebel or one of the experts on my nutrition team!
Please note: You DO NOT need a PayPal account to purchase guides, simply choose the Pay with Credit Card or Debit Card option if you wish!
♦♦♦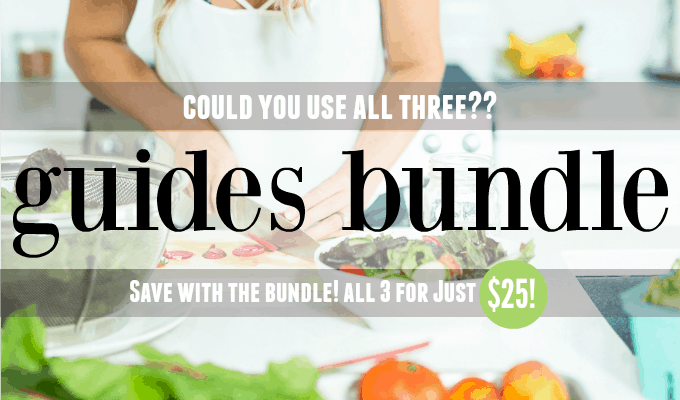 B U N D L E  Y O U R  N I T K  G U I D E S  A N D  S A V E !  // $25- 
Purchase all three NITK Guides and save!
♦♦♦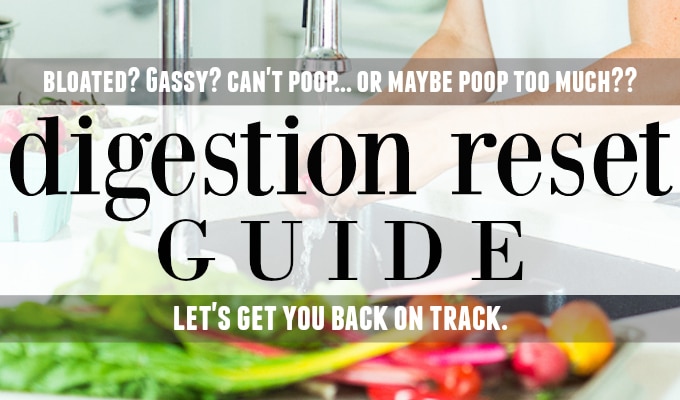 N I T K  D I G E S T I O N  R E S E T  G U I D E // $10-
Do you commonly experience gas, bloating, constipation, fatigue, headaches, bad breath, skin issues, or struggle to lose weight? If you answered yes to even just a few of these, this guide is essential for you. Learn how to remove the burdens, naturally boost your digestive system and remedy those pesky symptoms to feel amazing from the inside out!
What's included?
9-pages of insightful and efficient ways to improve your digestive health
Practical weekly "eliminate the burdens" plan
1-day sample meal plan to show you how to easily incorporate the right foods
Food Lists and Tips
NITK Recipes
♦♦♦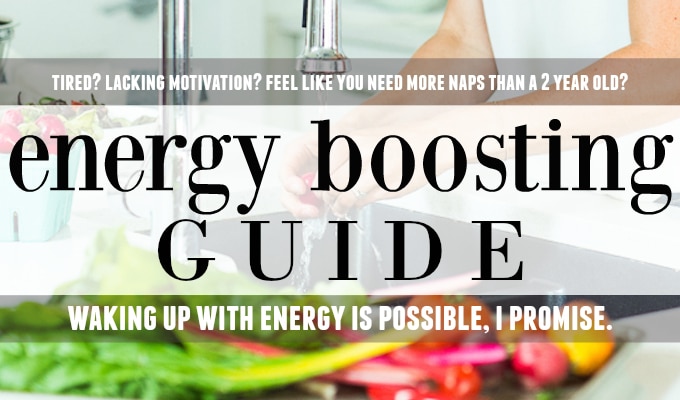 N I T K  E N E R G Y  B O O S T I N G  G U I D E // $10-
Are you always feeling tired, exhausted, or like you are missing that pep in your step? The energy boosting guide educates on underlying causes of fatigue, teaches ways to naturally increase energy though food, and shows you how to kick the dietary energy leeches to the curb! With simple, practical steps you can increase your energy levels for good and feel the verve and vitality you were always meant to!
What's included?
10-pages of insightful and efficient ways to boost your energy levels and beat fatigue
Practical ways to reduce energy leeches
1-day sample meal plan to show you how to easily boost your energy levels
Food Lists and Tips
NITK Recipes
♦♦♦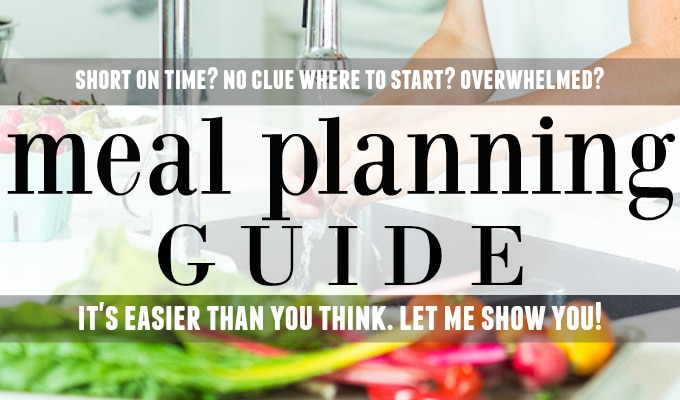 N I T K  M E A L  P L A N N I N G  G U I D E // $10-

Do you want to be a Master Meal Planner but have no idea where to start? This guide in the NITK Guides Series is going to teach you how to master the art of meal planning so that you can save time, money, energy, and stay ON the wagon when it comes to healthy eating! Even those with the busiest of lifestyles can make the NITK method work, it just takes the first step – and that step is getting your copy of the newest NITK e-guide.
What's included?
12-pages that teach a practical and realistic method to healthy meal planning
Steps on how to create well balanced meals and snacks for your personal meal plan
A printable Meal Planner Template for a weekly meal plan, prep plan, and groceries
Tips, tricks, and ways to overcome the "too busy" excuse
Links to awesome NITK Recipes
Cookbooks
Energy Balls – Published January 2017 by Chronicle Books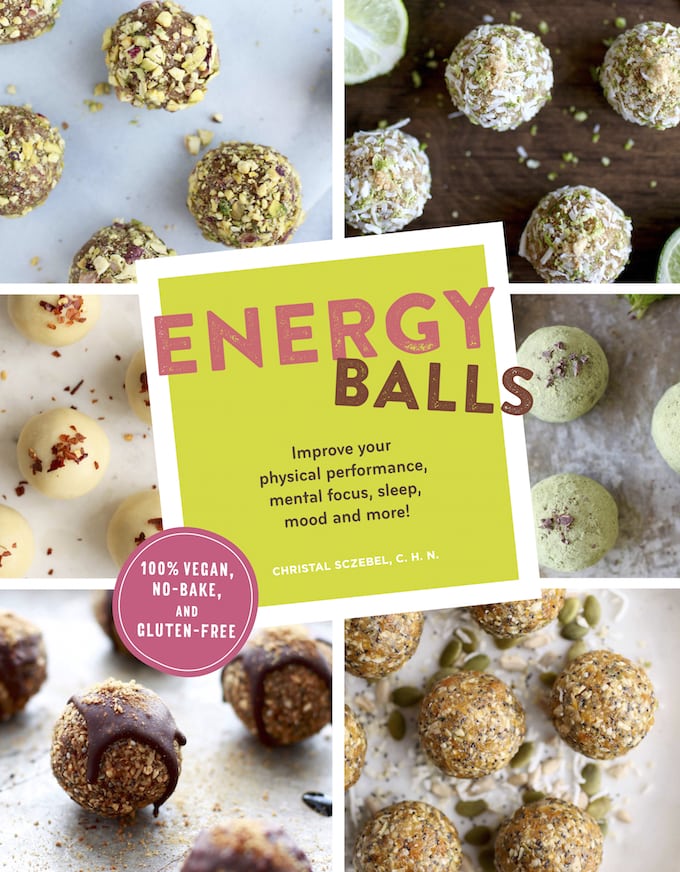 Purchase here: Amazon, Amazon Canada, Barnes & Noble, Chapters & Indigo
Power Bowls – Published January 2018 by Sterling Publishers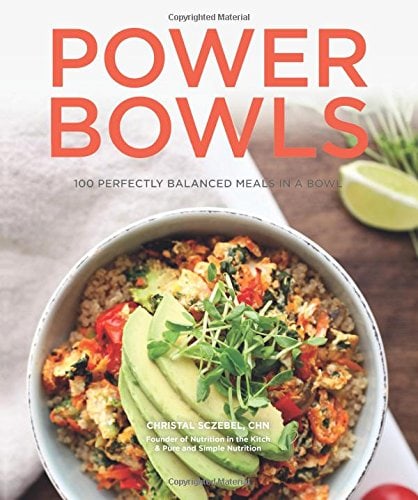 Purchase here: Amazon, Amazon Canada, Barnes & Noble, Chapters & Indigo
Power Bowls E-Book – Self-Published 

P O W E R B O W L S  E-BOOK // $10-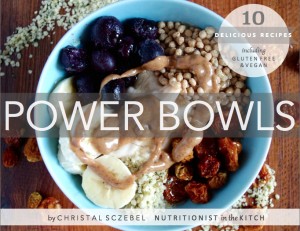 The P O W E R B O W L S eBook is filled with 10 delicious and healthy recipes for bowls that power and fuel you! The recipes were created with each macronutrient in mind, balanced in perfect nutritional harmony. These recipes are not found on the blog and will definitely become favourites in your home!
What's inside?
10 healthy, balanced, and delicious exclusive recipes
a practical and pretty chapter on the three main macronutrients
nutritional information for each recipe
recommended brands to create your perfect powerbowls
♦ ♦ ♦
See what others have to say!

"Christal is the master of simple, wholesome and nutritious ingredients, so I think she did a great job in choosing a theme for her first e-book. …There are both sweet and savoury power bowl recipes so you can enjoy them anytime of day, whether you're sitting down to breakfast, enjoying a nutritious snack or whipping up a quick and healthy lunch or dinner." – Deryn, Running on Real Food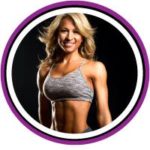 "Healthy, yummy AND macro-friendly! As a busy mom who also manages her macros, I can't get enough of Christal's recipes as they satisfy not just me but my family & time demands. POWER BOWLS is perfect for busy weeknight meals. Who couldn't use a little more POWER?" –
Erica,
Sisters In Shape 

"Not only are all of these recipes crazy delicious, but they do such a great job of mixing in a bunch of your "usual" ingredients with just a few fun and maybe not-so-common ones too (like artichoke hearts and bean sprouts). From eggs to protein powder to tofu to shrimp, each recipe is wonderfully unique! Do yourself the favour and get your hands on this gold mine of crazy good, delicious, nutritious recipes and get your p-bowl on!"  –

Brooke, Brilliant By Brooke 

"Christal's new e-book Power Bowls can be described in one word…mouthwatering! Not only is the photography amazing, every single recipe is a winner, and I love how they're quick and easy to make, and so fresh. If you're like me and love fast and healthy recipes, this e-book will not disappoint!" – Kristine, Busy But Healthy