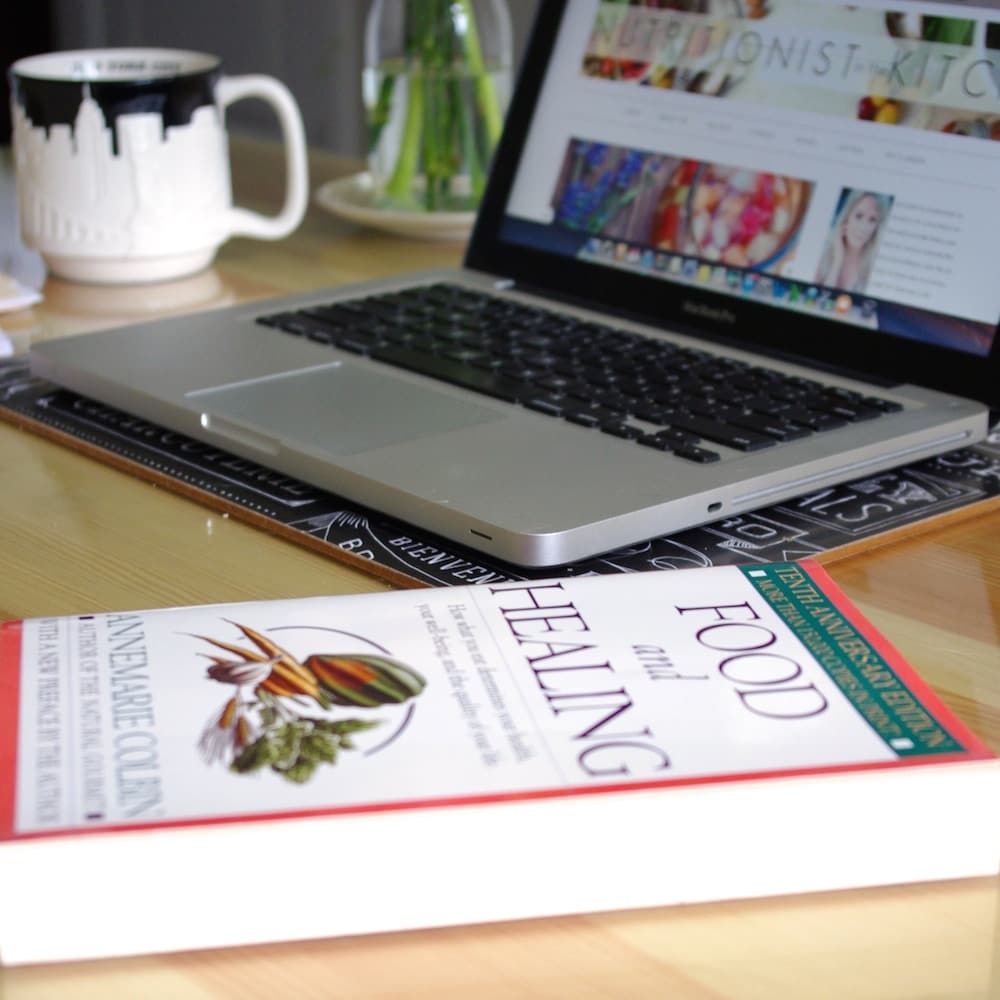 ♦ ♦ ♦
"I hired Christal for the Online Nutrition Program and am pleased to share my testimonial. I came to Christal with three main concerns; sugar addiction, sluggishness, and anxiety. Christal helped me by giving me the education on how to eat to fuel my body, cut down the sugar cravings, and reduce my anxiety levels through meal planning and balanced nutrition.
Throughout my three-month plan Christal was always available by email and we completed several sessions over Skype where she was able to answer all sorts of questions and provide support.  Christal worked with my lifestyle choices (I am a vegetarian, do not eat soy, and am not all that creative in the kitchen) and she helped arm me with the confidence to continue making healthy choices once our sessions were completed.
"BEST OF ALL, CHRISTAL IS 100% NON-JUDGEMENTAL."
I felt comfortable telling her about all of my secret snack cravings and indulgences – she's was there to help me make informed decisions and create a balanced approach to healthy eating, not cut me off from the foods I loved or pass judgement on me! It was evident while working with Christal that she loves her job and respects her client's goals.  No matter your budget, location, lifestyle, or level of knowledge, Christal can help."
-Christine, Online Client – Northwest Territories
 ♦ ♦ ♦
"I had been at the same weight for years and made an effort to exercise but without much commitment.  In the past two years I have been traveling more, exercising less (or not at all) and eating without any thought of the cost to my health, appearance and how I felt.  
Slowly the pounds crept on until there were 15 extra of them! 'Handles' turned up in places I didn't have them before and my sense of well being and health was way out of whack.  Too many all-inclusive vacations (is there such a thing?) Thanksgiving, Christmas, birthday parties and a new fondness for sugar turned me into an irritable, unhealthy person and it was time for a change.
I found Christal's website the first week in April and  immediately knew she was the person I wanted to work with.  The blog, recipes, testimonials and plans that I read just made it seem like we would be able to figure this all out together.  It has been a great experience in a number of ways.  Christal spent a lot of time with me in our first meeting getting to know what my concerns were, how I felt, what I was willing to change and determined what kind of plan would be best for me.  I really like lists and schedules and a 'set of guidelines' to follow.  On our following visit she provided me with a complete menu plan based on my likes and dislikes, a grocery shopping list and a food preparation schedule for the week.  
There was a variety of choices and lots of flavour and yes, some more work than I was used to, but that became easier once I got used to cooking for myself on a regular basis again. A couple of years eating fast, processed or easy to eat foods had left me lazy about taking charge of my health beginning in the kitchen.  
I reported via e-mail each Friday about my week and saw Christal for two more visits over  a three month period.  I always got a response to e-mail and on each of the follow-up visits any questions or concerns I had were taken care of. Eating well encouraged me to exercise again and I have been going to boxing and walking 3-4 times a week.   
At the end of June I had reached my goal! I lost 11.5 inches, 11 pounds and my body fat was at a fantastic 20%. 
"I AM THRILLED WITH HOW I FEEL AND LOOK AND ABOUT WHAT I'VE LEARNED ABOUT FOOD AND MYSELF IN THIS PROCESS."
It's easier to plan a week in advance than leave my meals to chance. I feel good when I exercise, my digestion is better, my sleep is better and I'm happier when I eat well and exercise regularly.  I will be staying in touch with Christal and dropping in for an occasional tune-up in the future. I would highly recommend her services to everyone looking for help with their health and nutrition concerns. "
-Wendy, Edmonton Alberta
♦ ♦ ♦
"I started my journey with Christal in March of 2015 at 205 lbs. After making many excuses I was finally ready to do something about my weight and health. I knew in my heart that I needed a plan that was going to fit in with my busy life and that my two beautiful girls could be a part of. A friend of mine had heard Christal speak at a work conference and followed her blog. I had been talking to my friend about seeing a nutrition expert and doing this "the right way", so upon her recommendation, I contacted Christal.
Christal was so easy to talk to and she was thorough in finding out as much about me, my body, and my lifestyle as possible before coming up with a custom plan. I also felt as though she authentically cared about my success.
When my plan arrived I was excited for the first time in a long time to start making some positive changes. The plan was foolproof and laid out in a way that I knew, if I committed,  I would be able to sustain. My family and I enjoy the meals and snacks as they are really delicious, and I never feel deprived. I now know that the foods I was eating before were not filling me up, instead, they were draining me.
When I started with Christal I wasn't sleeping well, I was bloated, had stomach cramps often, was always tired with big black circles around my eyes, and I often felt hot and cold sweats that I now realize were due to blood sugar high and lows and hormonal issues.  What I have learned from Christal in the past 3 months now feels like second nature to me!
I now sleep great, have more energy, and my skin has dramatically improved. I have learned that I am capable of making conscious choices that will benefit me even when I am not in the comfort of my own kitchen. I know that I can sustain this lifestyle without question. Before Christal and her unwavering support I would have never thought that. I will be forever grateful for what she has taught me.
If there is anything that really stands out to me as the biggest change, I would have to say that it has NOTHING to do with the scale. The biggest change happened inside of me. I realized that I was worth it, I could do it and I would do it. I have an amazing support group of friends that have cheered me on and supported me through this journey. I have always known that they love me, but now I love me! I found my worth in doing something for myself, and that is such a gift.
I ended my 3 months at 23 lbs. lost! The physical changes in my body have amazed me. Although I am still on my journey, I know that I can continue on progressing upward and onward!
Michelle R. – Online Client, Provost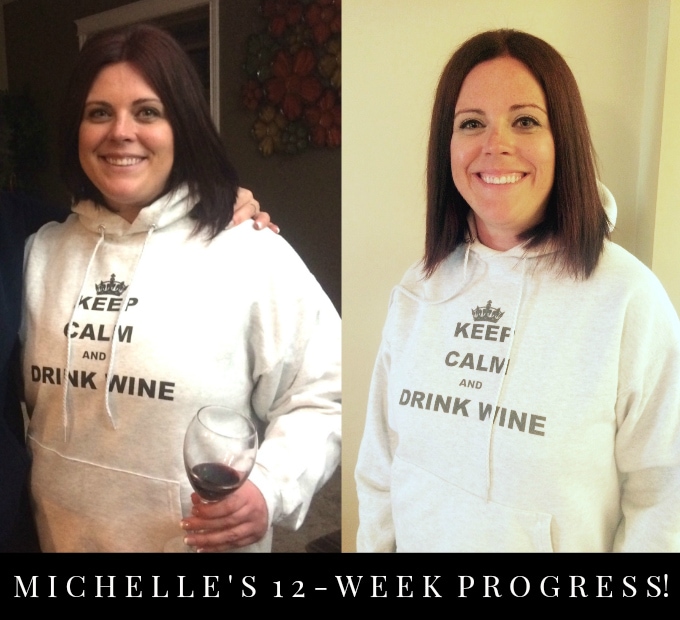 ♦ ♦ ♦
"My Husband and I started with Christal in November 2014 after years of trying every fad diet and always getting the same result.  I finally decided it was time to get some professional help. Through a google search I found Christal and her nutrition business. 
From the first moment in her office we were completely comfortable with her. She asked us both we what our goals were, what foods we liked and disliked and what we did for exercising. She based a plan for us that was easy to follow, practical and had foods we enjoyed. Best of all was that she made a plan that fit our lifestyle which included having a weekly indulgence meal that made us be able to stick the the weeks plan knowing our treat was just around the corner.  We are a professional couple that has a busy lifestyle so having planned what we going to eat day to day really worked for us. 
When we started in November I weighed in at 155 lbs and 26% Body fat.  By April, 2015 I was 144 lbs and 20% Body fat and the most amazing thing was that in December I broke my ankle and could not exercise.  My results were 100% based on eating the right foods. My husband was 259lbs and by April was 239lbs.  He travels extensively for business so this included many business trips were he had to eat in restaurants and without any exercising. 
The education we received from Christal allowed us to know what to eat even when we were away and unable to eat our normal foods. Christal was always available when we had questions or needed a new meal idea. We're both so thankful for Christal and were really enjoying the improved US. We look forward to continuing our journey with her and look forward to our new lifestyle. In fact I had a very proud wife moment just the other day. 
I'm a runner and secretly I always wished my husband would love it as much as me. He ran his first 10km last week- he never would of never tried without being happy with himself and we can only thank Christal for helping us get there."
Stacey V. – Edmonton, Alberta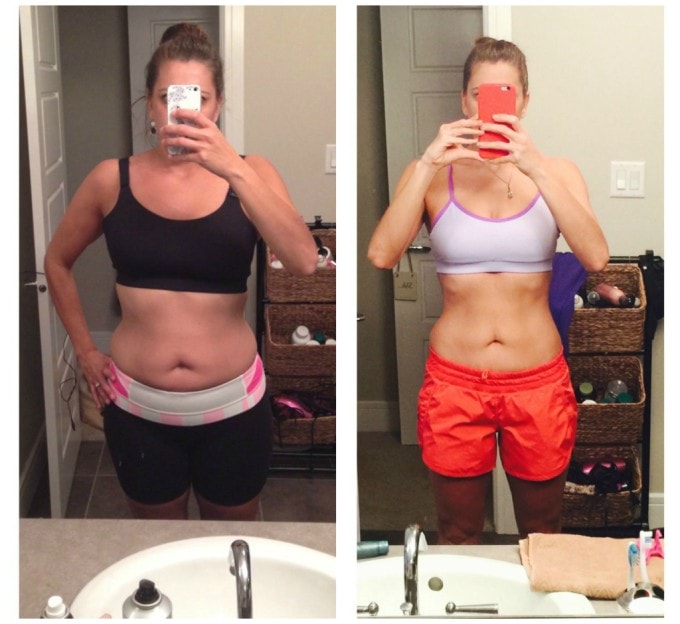 ♦ ♦ ♦
"My now 9 year old daughter first saw Christal in September 2014, and working with Christal has completely changed her quality of life. Despite a healthy and active lifestyle, my daughter struggled with stomach troubles – bloating, constipation, excessive weight gain, and nausea since she was a young child. I took her to various specialists and was told the same thing, that it was likely IBS and there was nothing that could be done. This was both frustrating and scary for our family. A particularly low point was visiting the Child Obesity Clinic several years ago. The specialists there told my daughter that she 'had a lot of work to do' and that she was obese. To tell that to a young girl is cruel and insensitive – We both left the clinic in tears, completely defeated. Then I heard about Christal and made an appointment for my daughter. Her friendly and practical approach was refreshing and encouraging for both of us. She suspected she knew the root of my daughter's problems and had her tested for food sensetivities. The tests confirmed her suspicions, and she formulated a comprehensive, easy to follow plan for us. Three months later, my daughter's life and well being has drastically improved. She smiles more, giggles often, her skin glows and she simply radiates health. Her stomach no longer bothers her and she lost nearly 20 pounds (yes – 20 pounds!) in the first few months on the program and her bloating and water retention has reduced drastically. She is more active and no longer feels sick after eating. Christal's program was a change to our lifestyle, but with her tips and suggestions it was easy to follow, practical, and appealing to even an 8 year old. She was available at all times to support us and answer questions, and encouraged my daughter along the way. My only wish is that we'd found her earlier! I would recommend Christal to anyone wanting to improve their health and well being – in fact, my husband and I have now become satisfied clients since we too booked with her to improve our own health! I am so very thankful to Christal for the positive changes she's made in our family's life.
Jennifer B, Edmonton, Alberta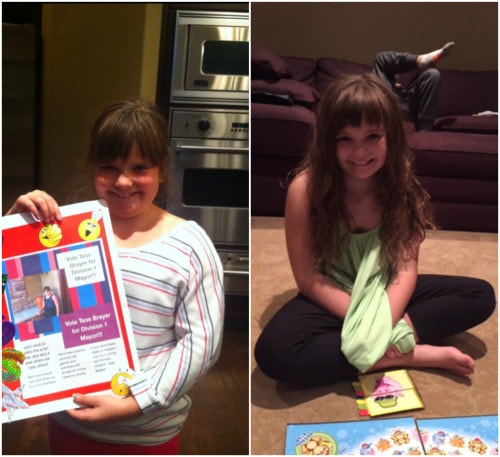 ♦ ♦ ♦
"I starting working with Christal in mid-December with two goals in mind. The first was to lose 15 lbs by Feb 15th and the 2nd was to start eating healthy and regularly. I was a little uncertain as to how successful I'd be since cooking was never a strong point for me and creating and changing my eating habits amounted to a complete lifestyle change which I haven't been very successful with in the past but I figured I'd give it a go. Once we connected, Christal worked with me to understand my eating habits, food likes and dislikes then prepared a very simple yet tasteful meal plan. She supported me throughout my journey, requiring me to report in every Friday, even after I lost the weight I wanted. I'm not a big fan of having to be accountable to anyone but this was a real motivator. What really stands out about Christal is her genuine desire for you to be successful. Her interest goes beyond your weight loss, she seeks to understand you, your job, your stresses, your exercise routine and if it's like mine, non-existent then she'll ever so gently encourage you to develop one. All these aspects of your life help her provide the positive support for you to be successful. So if you are ready to lose weight and make changes in your life, Christal will help you make that happen. One last thing, I live in Edmonton but have never met Christal. This is another gift she possesses, the ability to read and understand people over the phone and through email. She is the real thing."
Michael Y. , Online Client 
♦ ♦ ♦
"Shortly before November 2013 I decided I needed to change the way I was eating. I was tired of feeling sluggish and bloated, and was stuck in a rut of convenient and carb-filled meals. I went to Christal weighing 168lbs, which at the age of 26 was the most I had ever weighed in my life. She assessed my needs, chatted about my food preferences, and came back a week later with a great plan. It was simple, it was easy, and it was filled with tasty food that didn't make me feel starved or like I was imitating my rabbits. The best part was that the food could be prepared in large batches, so that I could freeze whatever I had made in acceptable portion sizes and grab it when I ran out the door to work. We started in November and had planned to bring me down to 155lbs by February, but by the time I saw her in January, I was already down to 148lbs! Now, I hover around 145lbs and couldn't feel happier about things. While I did some exercise, most of the weight loss was simply due to healthy, wholesome foods and the amazing support and training of Christal. She's incredibly informative and easy to work with, and will help you out with any struggles you have beginning, middle and end. I highly recommend her and will always be grateful for the changes she's made in my life!"
Alyssa H., Edmonton, Alberta 
♦ ♦ ♦
"I'm 26 years old and started at 151lbs when I met with Christal for the first time. I initially wanted to make a change with my weight because I felt like I was at a "plateau" after losing 35 pounds on my own, which took a good 5 years to lose! I have always exercised regularly 4-5 times a week, so I was getting frustrated with not seeing any more results. Making my first appointment with Christal was honestly one of the best decisions I have made in my life. I chose to start a 2 week meal plan with her, which I thought would be hard to stick to, but in fact it was very easy and the meals were consistently quick to prepare, delicious, satisfying, and also gave me that boost to start my weight loss. It was amazing! The whole concept of eating "three main meals and three snacks per day" was something new to me, but it made sense once Christal explained it. After the first two weeks I had a little more freedom and eventually I developed the knowledge to create my own healthy meals and stick within a certain calorie range to continue to promote weight loss. I do still have those times where I indulge, but now when I do, I don't feel guilty anymore, as I know that the majority of my habits are healthy and I always get right back into eating as "pure and natural" as I can! I have now been a client of Christal's for five months. I continue to meet with her occasionally for follow up appointments, and my weight loss is still progressing! So far, with Christal, I have lost 17.2lbs and 11.5 inches…and it was EASY! It feels SO good to get compliments on how I look, my clothes fit better or are too big, and also looking in the mirror every morning I feel confident, beautiful and the best of all, healthy. I have set new weight loss goals since I've surpassed my first one, and I've also signed up for a half marathon for the fall. Which is something I would have never considered when I was at my previous weight! I recommend Christal to absolutely everyone that to clean up the way they eat or have weight loss goals. She is professional, kind, realistic, and very knowledgeable. She is accountable for each and every one of her clients, which makes it personal and ensures that you really do reach the goals you set. I thank her all the time for my fantastic results and she will continue to be an important part of my healthy lifestyle! "
 -Rekha T., Edmonton, Alberta 
♦ ♦ ♦
 "My experience with Christal was life changing.  I am just a regular person (a third grade teacher turned stay-at-home mom), who has struggled for 6 years with disordered and emotional eating.  I battle sugar addiction, binging, and extreme dieting.  I had hit rock bottom and confess that I had no idea how to have a normal relationship with food.  It was ruining all aspects of my life.  I had spent hours every day on the internet for many years, searching for answers.  I had read all the books I could find on nutrition, started over a million times, and tried so many different ways to get help, even nutritional counseling.  Then I found Christal's website, and something about it really resonated with me.  I started reading it every day and trying out her recipes.   They were all so healthy, easy and delicious.  Her food philosophy fit me perfectly so I took a chance and contacted her.  I wondered if she could help someone like me.  I soon found out how amazing Christal is.  Not only was she extremely easy to work with, but also she was supportive and professional.   She has a wealth of knowledge to share.  Over email, she got to know me…my struggles, my health, my goals, my food preferences, etc.   I felt comfortable with her and she answered all my many questions very promptly while showing a genuine interest in helping me.  From there, she created my personalized 7-day meal plan.  Meal plans have never appealed to me.  But this one was so exciting.  It had all my favorite things to eat, and it was so easy to prepare all the meals.  She had taken into consideration all aspects of my life.  I could easily see that she had really listened to me.  Christal has set me on the right path for health and wellness, and I could not be more grateful."
-Lynne E., Online Client, Washington
♦ ♦ ♦
"I went to see Christal because I wanted to make a healthy change in my life.  I had gotten into a bad habit of having coffee for breakfast and fast food for dinner.  I blamed my unhealthy habits on a stressful work life, but recognized that I needed some direction and support to make things better.  I decided to see her for the 6 session weight loss plan.  When Christal first told me to cut out all refined sugars, I think I felt shocked and did not think I could follow through.  However, she gave me encouragement and excellent suggestions for alternatives.  As a result, I found the switch easy to make.  Christal set me up with easy to make and easy to follow guidelines; I never felt hungry and the meals were always wholesome and delicious.  I started to see result quickly; I lost 10lbs fast and easy!  Christal gave me information and guidelines to follow and slowly I began to create my own meal plans and menus.  I really was amazed at how easy it was to adjust my eating patterns.  I found my new eating lifestyle, gave me energy and confidence to also re-engage in physical activity.  Healthy eating and regular exercise are now a regular part of my routine and I feel more energized because of it.  My last session with Christal was after 11 weeks and I lost 24 lbs.  I'm still losing weight after our last session; my total weight loss goal is 40 lbs and I have only 8lbs to go!  Also, my husband, who was not attending sessions with Christal, but who was eating similarly to me, has lost a total of 30lbs so far. "
– Jacqueline D., Edmonton, Alberta
♦ ♦ ♦
"I decided to book with Christal after many years of feeling out of shape and not liking what I saw in the mirror.  Working in an office, sitting at a desk all day, and overall eating poorly made me feel extremely unhealthy and having my first attack of gout made me realize that a lifestyle change was in order.  I just quit my job to focus on my own business full time and this was a perfect time to make a change in my health. I was referred to Christal from a friend and before our first consultation she asked me to keep a log of my eating habits.  From there she assessed my preferences and created a meal plan that not only fit my goals but also my tastes.  I admit at first that following the meal plan was a challenge but because she developed a plan that not only had a lot of variety but tasted great, it didn't take long to adapt. Since I work in the food industry, temptation to overindulge is always present but with Christal's guidance, I was able to learn the importance of portion control, discipline, and overall mindfulness of what I eat.  She also developed a simple yet effective exercise plan that fit into my very busy schedule.  Within the first two months I dropped 16 lbs and 9 inches and have also not had a gout flare-up since! I can't say enough about my experience with Christal.  Her positive encouragement has really kept me on track.  Although this is still a work in progress, I am very satisfied with how my body has responded to the meal and exercise plan, but more importantly, I feel much healthier."
-Ariel D.R., Edmonton, Alberta
♦ ♦ ♦
"I came to Christal when I was close to retirement and wanted to know more about nutrition.  I also wanted to lose around 10 pounds.  I had been interested in nutrition, good health and alternative medicine most of my adult life and garnered a lot of knowledge. I had adopted a healthy lifestyle of low stress, nutritious eating and moderate enjoyable exercise. So I sound like a person who wouldn't need this kind of service, right?  Well, I was in for a big shock.  Christal, with all of her insights into wellness and nutrition, made me aware of things that were nowhere on my radar.  Christal helped me realize the reason I wasn't losing the weight was the routine I had assumed over time.  Christal conducted an in-depth assessment, designed a customized meal plan, with a grocery list and recipes, and was available for any additional help I needed.  Now, a couple months later, I have reached my weight loss goal, enjoyed wonderful meals and adjusted my lifestyle considerably especially in terms of quantity of food consumed.  Christal is pleasant, encouraging, follow-up is great and we worked together as a team.  A side benefit, my husband is delighted.   Because I am the chef, he ate what I prepared and lost a considerable amount of weight as well.  I would heartily recommend Christal, her expertise can help you remove barriers and take you to the next level of good health, she made it happen for me!"
-Val B., Edmonton, Alberta
♦ ♦ ♦
"I first came to Christal when I began experiencing severe problems with my digestion. Within a week Christal had figured out the cause of my digestive problems and provided various paths I could take to solve them. I was not required to take any medications or alter my everyday life in any way. After six weeks of a proper set nutrition plan and advice from Christal my digestion was better then ever and I felt great. To this day I still use the plan Christal gave me and continue to consult her for additional advice to help me live a healthier life. Today I feel amazing, have more energy than ever, and feel great about my body and my lifestyle. I highly recommend a consultation with Christal to anyone who wants to improve their health and overall quality of life!"
-Ashley L., Edmonton, Alberta
♦ ♦ ♦
"I recently completed the six week Healthy Weight Program with Christal! Before the program I was a slave to continuous "fad diets"; cabbage soup, no carbs, lemon/cayenne concoction, you name it, I tried it! Unfortunately, these diets never worked, or if I did lose some weight, it always came back! Now, after the program, I feel I am on my way to a complete healthy lifestyle change and weight loss that lasts because of the excellent information I have learned. Christal made me feel at ease every time we met. She was non-judgmental and I felt like she genuinely cared about me and my goals. Christal was able to offer a kind, but firm push, making sure I stayed on track! Before the program I did not give much thought to things like "food pairing", "portion control", or "stress & eating", which are just a few of the things discussed throughout the program. And the final reward after six weeks…10.2 lbs and 9.5  inches gone! It's all about mindful eating!" 
-Birgit Y., Edmonton Alberta