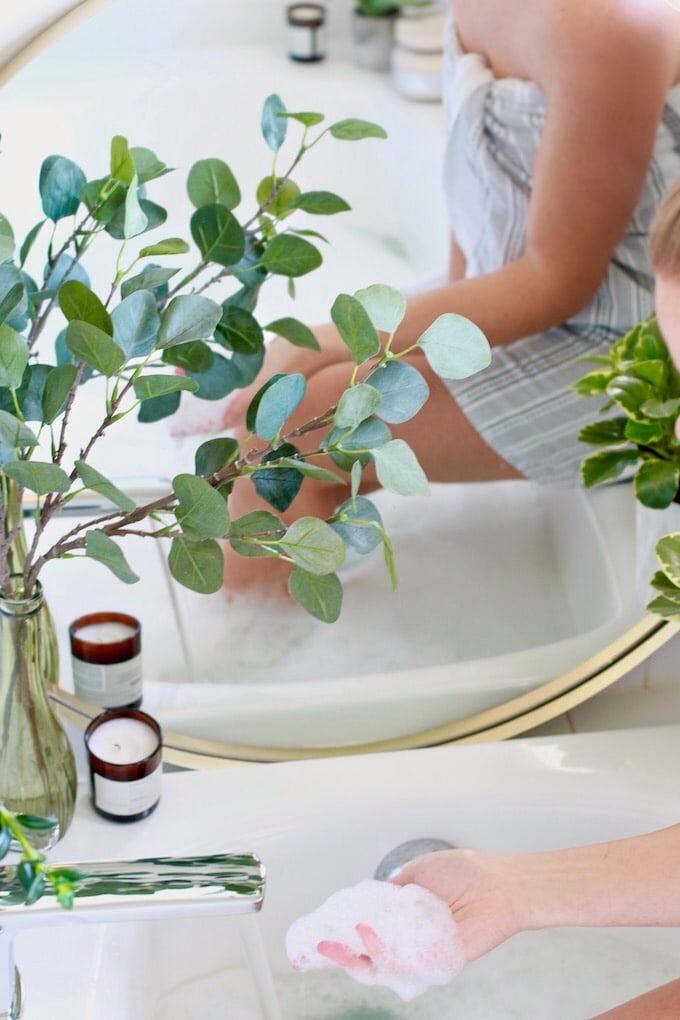 At the beginning of the month, my sister Sarah and I launched our October Self-Care Challenge and it's been amazing so far, surpassing what we expected, not only for ourselves but for the other women who have joined in the challenge with us!
There is a bit of a back-story to why we decided to put on the challenge. I personally had been feeling overwhelmed during the month of September. I was just barely keeping my head above water with full-time mommying (having a toddler is no joke!), working 30+ hours a week on my business, and trying to keep the house in one piece. I was fraying at the seams and my juggling act was not allowing me to spend any time taking care of myself.
I know better than to get to this point, but sometimes it just happens. Because I knew this was not something I could keep up for long I decided October needed to bring some change and the idea of a self-care challenge popped into my mind (as well as addressing childcare, working, and packing too much on my own plate!).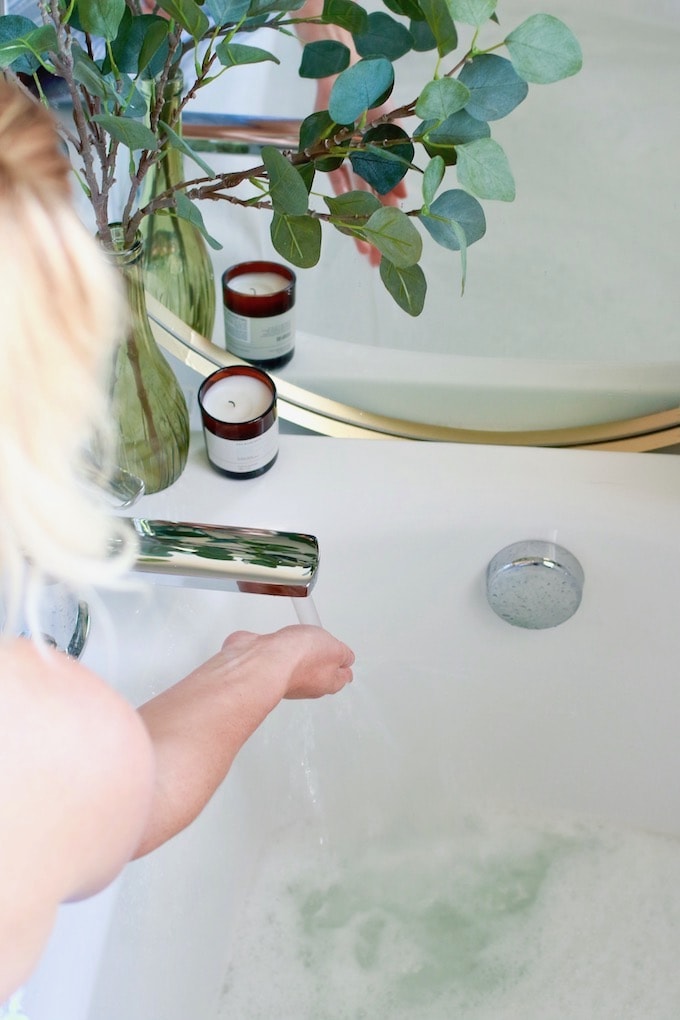 My sister Sarah took a leap into the world of entrepreneurship at the beginning of September and was also feeling the stretch and lack of self-care. I texted her one day saying "Let's put on a self-care challenge! I need it, you need it, this will keep us accountable, and I'm sure there's a whole lot of our community who need it too!". She was immediately on board and we went to work putting together the October Self-Care Challenge; 31 days, each with a simple self-care practice to complete.  
We have had hundreds of people sign up to join the (free!) challenge with us and are overjoyed with the messages and posts we've received from others who are sharing about the challenge on their social media profiles and to see how these little moments of dedicated self-care each day are making such a difference for everyone involved.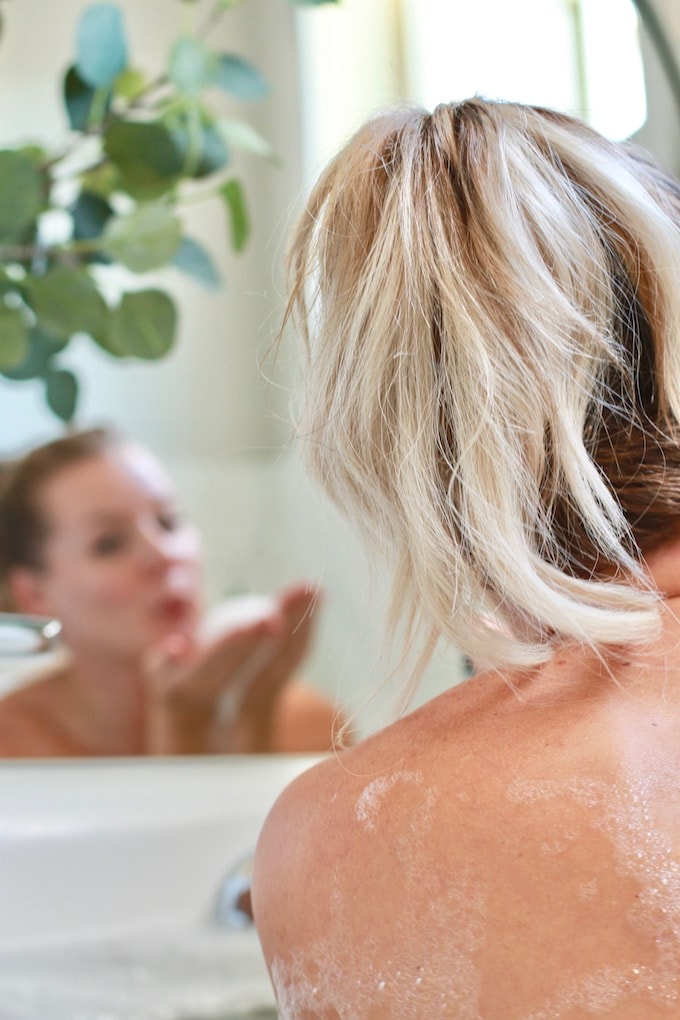 Self-care doesn't get the attention it deserves. Sure we all talk about it and do little things for ourselves here and there, but when's the last time you did an intentional self-care practice every day for a whole month? I can't say I have in a long time…or ever?!
These past few weeks have been amazing and I've found that each day I look forward to the time I get to spend on myself. It's funny, but for some reason it almost seems to me that because I'm doing this as a "challenge" I've been given some kind of permission to actually do things for myself without feeling guilty about it. How silly is that?!
Self-care should always be a welcomed, unapologetic, normal part of our days, and this challenge has shown me how much I really need to change my attitude about self-care and prioritize it as part of each day.
How much self-care do you practice, does it happen often, sometimes, or maybe not at all? Do you need some inspiration? Below are 15 self-care ideas that you can try any time, no permission needed!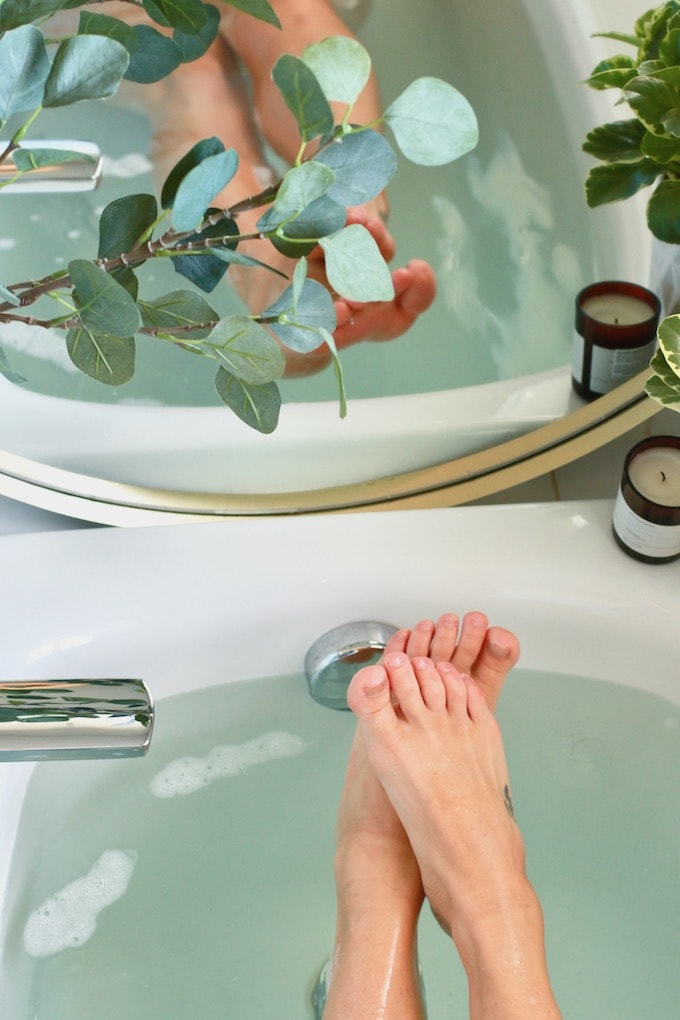 15 Simple Self-Care Ideas
Give Yourself A Compliment – Pay attention to your inner dialogue and speak kindly to yourself. 
Practice "Hygge" – Do something that makes you feel joyful, warm, and cozy, such as cuddling up with a blanket, drinking tea, or turning on the fireplace. 
Wake Up Earlier – Avoid the usual morning rush (and stress!) and give yourself some extra time to get ready at a more relaxed pace. 
Have A Bath – Relax and enjoy some quiet time. Add in some essential oils, music, a candle, or your favourite book. 
Laugh or Play – Make room for 'play' or 'laughter' in your day by playing a board game, mini golf, or with your kids or pets. 
Do An Act Of Kindness – These little acts boost both the wellness of the giver and the recipient. Win, win! 
Have A Morning Reflection Time – Wake up a little earlier and take 5-10 minutes for gratitude, prayer, or meditation. 
Start The Day With Lemon Water – Drink one big glass first thing in the morning to boost digestion, energy, and get a dose of vitamin C. 
Hug – Give a hug or get one! Hugs boost dopamine and improve mood and overall health. 
Take A Mental Break – Take 5-10 minute in the middle of your day to do something just for you. Pick up your favourite coffee, take a short walk, or read an interesting article. 
Think Through The Weekend – Plan your weekend ahead of time so you can take full advantage of it, being intentional about what you hope to accomplish and making sure to include things that nurture you. 
Get A Facial – Show you skin some love and get a spa facial or do a diy facial or mask at home. 
Get a Plant Baby – Go get a pretty little plant for your home. Plants help purify the air and promote a sense of well-being, plus your treating yourself in the process!
Take a Nap or Rest – Have a real, intentional uninterrupted nap or rest to recharge your batteries. 
Say No – Lessen what's on your plate by saying no to something you don't genuinely want to do that you may be feeling pressured to do out of obligation or the knack to "people please". Respect your capacity and if it's something that is stretching you to thin, consider saying no!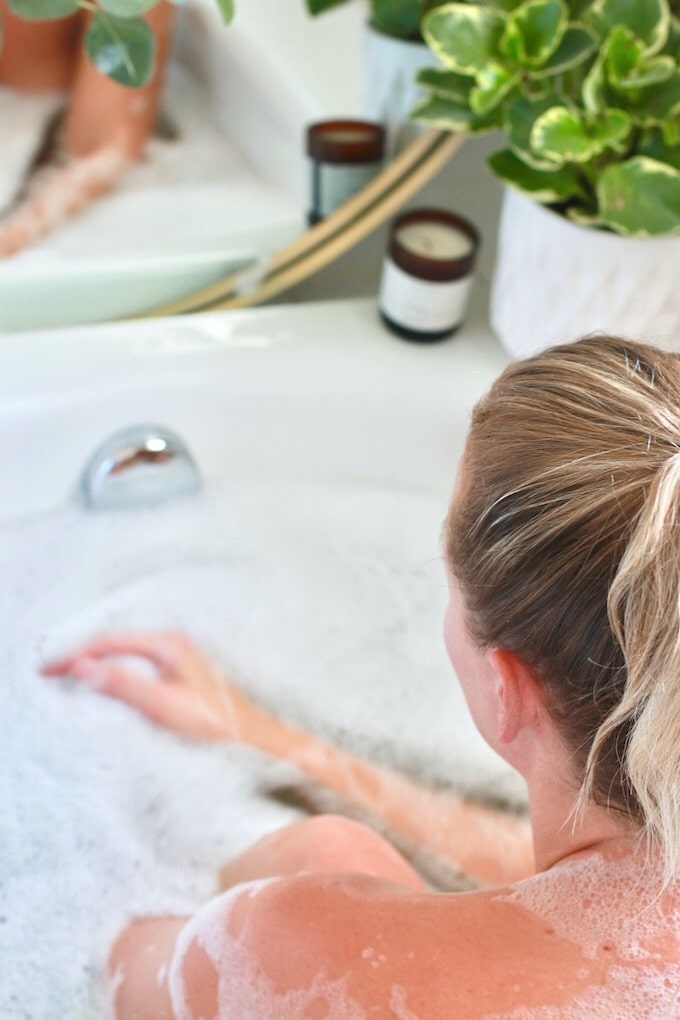 Self-care doesn't have to be complicated or take a lot of time. Most of these self-care practices are simple and quick. But, when it comes to self-care, a little goes a long way and we all deserve it.
If you are interested in joining our free October Self-Care Challenge, you can still sign up! It doesn't matter that we are nearing the end of the month, just do what you can when you can, and carry it into November if that works better for you. We are also giving away an amazing wellness bundle (see below!) to one lucky participant, you just have to sign up to be entered in the draw for the basket.
Follow this link to join the challenge!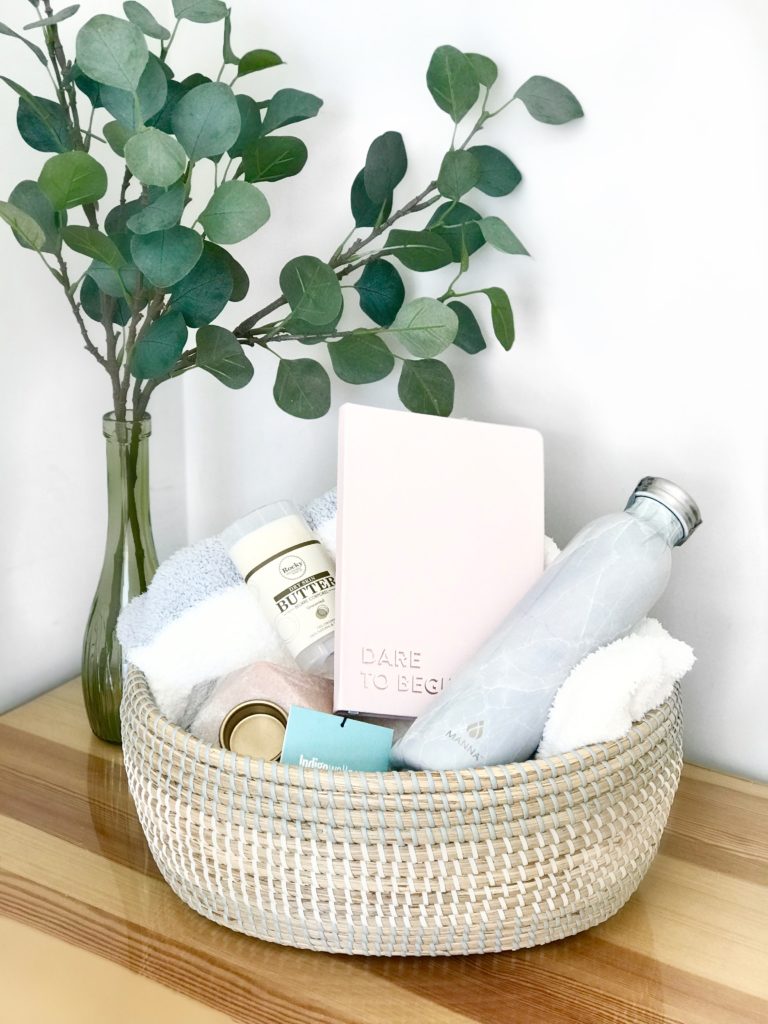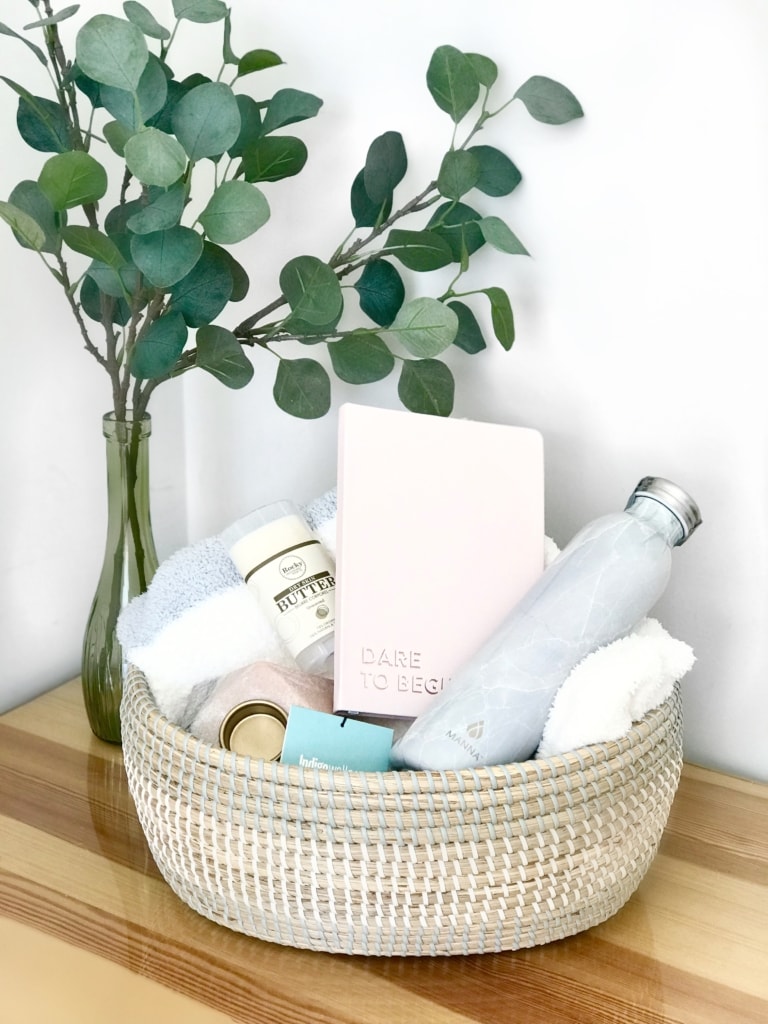 What does self-care look like to you?
I'd love to hear more ideas for ways to practice self-care. Tell me in the comments!
Also, be sure to pin the photo below to save these self-care ideas for later and of course, share the love!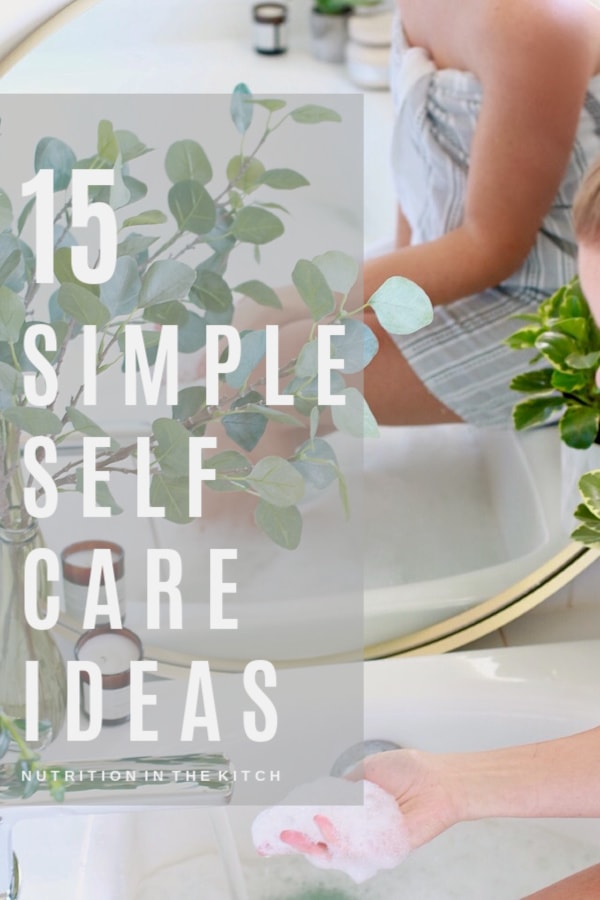 Have a wonderful Sunday,
Christal // NITK