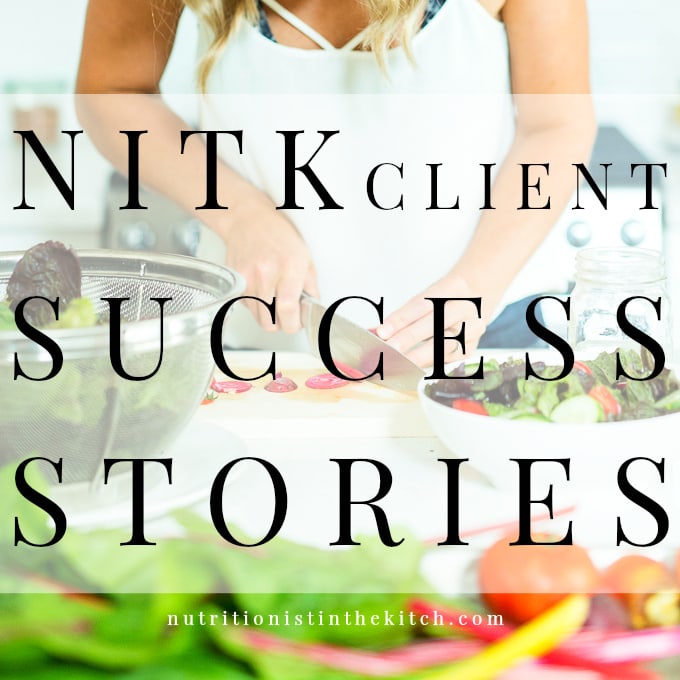 I'm excited to start a new series of posts that I will be publishing a couple times a month on the blog to highlight some of my amazing clients and their success stories!
As a Nutritionist I see many people who have different health goals or concerns and it is so rewarding to be able to help them reach these goals and address their health issues by using whole foods and adopting a lifestyle that prioritizes balanced, healthy eating.
Recently I worked with an amazing family, the Brayers. I'll let them tell you their story!
"My now 9 year old daughter first saw Christal in September 2014, and working with Christal has completely changed her quality of life. Despite a healthy and active lifestyle, my daughter had struggled with stomach troubles – bloating, constipation, excessive weight gain, and nausea since she was a young child. I took her to various specialists and was told the same thing – that it was likely IBS and there was nothing that could be done. This was both frustrating and scary for our family. A particularly low point was visiting the Child Obesity Clinic several years ago. The specialists there told my daughter that she 'had a lot of work to do' and that she was obese. To tell that to a young girl is cruel and insensitive – We both left the clinic in tears, completely defeated. 
Then I heard about Christal and made an appointment for my daughter. Her friendly and practical approach was refreshing and encouraging for both of us. She suspected she knew the root of my daughter's problems and had her tested for food sensetivities. The tests confirmed her suspicions, and she formulated a comprehensive, easy to follow plan for us. Three months later, my daughter's life and well being had drastically improved. She now smiles more, giggles often, her skin glows and she simply radiates health. Her stomach no longer bothers her and she lost nearly 20 pounds (yes – 20 pounds!) in the first few months on the program. Her bloating and water retention has also reduced drastically. She is more active and no longer feels sick after eating. Christal's program was a change to our lifestyle, but with her tips and suggestions it was easy to follow, practical, and appealing to even an 8 year old.
"…three months later, my daughter's life and well being has drastically improved." 
Christal was available at all times to support us and answer questions, and encouraged my daughter along the way. My only wish is that we'd found her earlier! I would recommend Christal to anyone wanting to improve their health and well being – in fact, my husband and I have now become satisfied clients since we too booked with her to improve our own health! My husband has lost over 15lbs and is almost at his health goal. I am so very thankful to Christal for the positive changes she's made in our family's life."
– J. Brayer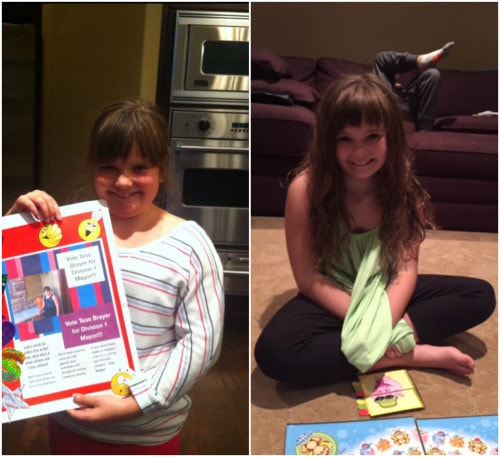 Above are the before and after pictures of the Brayer daughter. My goal was not to focus on weight loss as that wasn't the issue – rather to pinpoint the root cause of her excessive water retention (which was incorrectly and insensitively deemed as "obesity") and digestive issues.
Once we uncovered the root issues, her weight corrected itself and her digestive function found healthy balance. I am so happy to see the amazing improvements in her health and know that she can now live with more spring in her step and has an even brighter and healthier future ahead!
If you are interested in becoming a client of mine feel free to contact me by visiting my contact page or to learn more about my nutrition packages visit my work with me page!
Stay tuned for another Success Story coming to the blog soon…
Christal
Nutritionist in the Kitch
Note: I was given permission by the clients to use the above photos in this post. Photos of my clients are never posted without obtained consent.