NITK "Bounce-Back" Vitality Bowl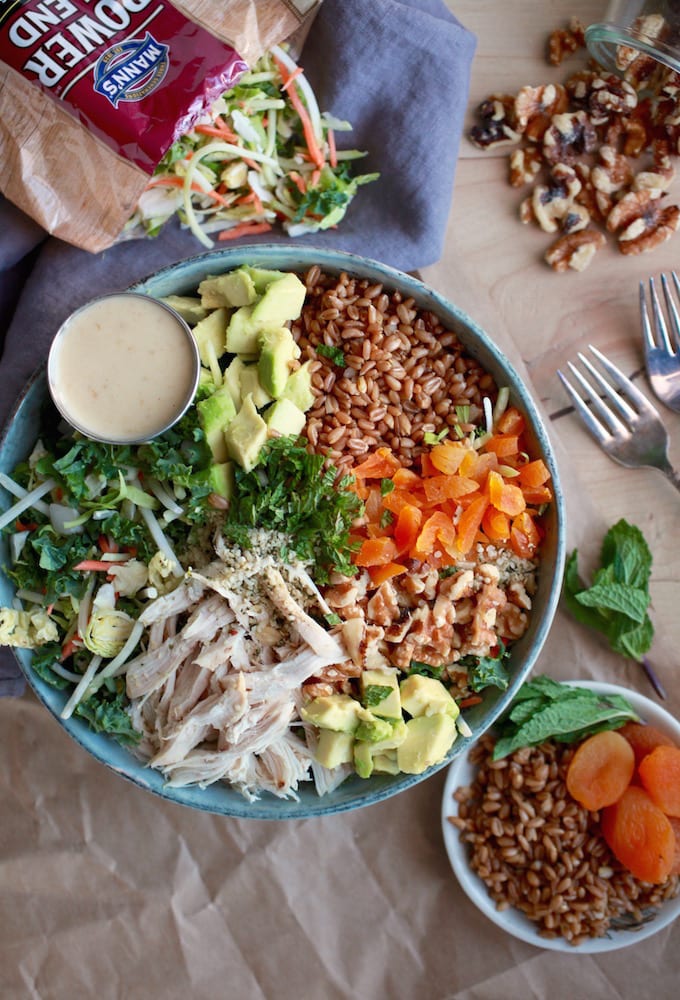 1 package Mann's Power Blend Slaw
1 cup cooked farro or quinoa
1 cup shredded cooked chicken breast
2 tablespoons hemp seeds
1 avocado, peeled, pitted, and diced
¼ cup diced dried apricots
¼ cup chopped walnuts
1 tablespoons finely chopped mint
Creamy Tahini Lemon Ginger Dressing
1 tablespoon tahini
2 tablespoons olive oil
2 tablespoons honey or agave nectar
¼ cup lemon juice
¼ cup apricot preserves
1 teaspoon grated ginger
pinch of salt
In a small blender or food processor add the dressing ingredients and blend until completely smooth.
Transfer dressing to a small bowl and set in the fridge to chill.
Next, using a large bowl combine all of the remaining ingredients.
Drizzle with the dressing and toss well to combine.
Enjoy!
Recipe by
Nutrition in the Kitch
at https://nutritioninthekitch.com/nitk-bounce-back-vitality-bowl/