Double Chocolate Cherry Protein Truffles (gluten free & can be vegan too!)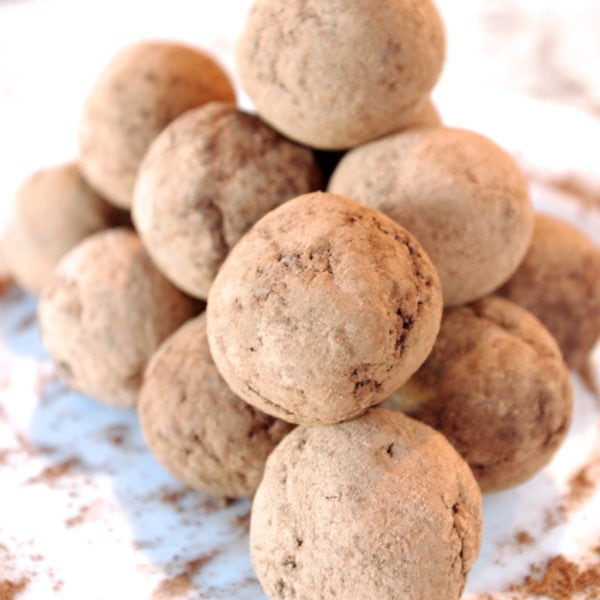 In a food processor or high speed blender (such as a Vitamix, Blendtec, or Ninja) add 2 tablespoons raw cocoa, protein powder, and almonds.
Blend for 30 seconds.
Add in dates, cherries, and almond milk.
Blend again until the mixture is well combined (you may have to do this in batches, or stop every 20 seconds or so to scrape the sides of the blender/processor).
Once you have a well combines sticky mass of batter, move the truffle batter into a large bowl.
Scoop out 35g portions of batter (or about 2 tablespoon size) and roll into a ball with the palm of your hands. Should make 15 balls.
On a large plate, spread out 2 teaspoons of cocoa powder.
Lightly roll each truffle ball into the cocoa powder to coat.
Place the truffles in the refrigerator or freezer to store.
Enjoy!
Recipe by
Nutrition in the Kitch
at https://nutritioninthekitch.com/double-chocolate-cherry-protein-truffles-gluten-free-can-be-vegan-too/