"Caramel" Dipped Superfood Apple Treats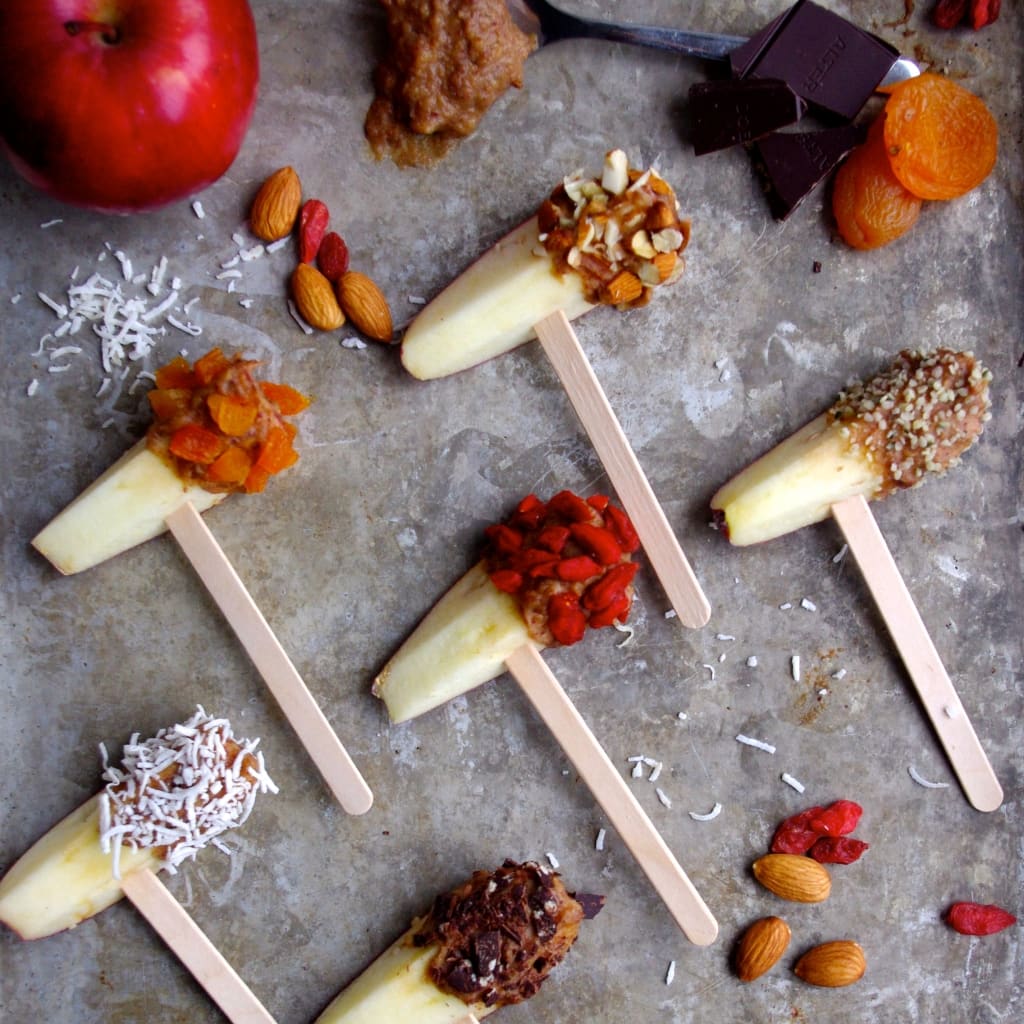 ½ cup pitted dates
¼ cup hot water
1 tablespoon coconut butter or creamed coconut
2 - 3 organic apples, each cut into 8 slices
Superfood toppings of choice - goji berries, nuts, hemp seeds, dark chocolate, dried fruits, coconut, etc.
Popsicle sticks
Add dates to a bowl and boil water.
Pour water over the dates and allow to soak for at least 30 minutes.
Once soaked transfer dates and soaking water to a small food processor or magic bullet.
Add in coconut butter or creamed coconut.
Blend until very smooth - you may need to add a little more water, but you do not want the mixture to be runny.
Cut apples and skewer each apple slice carefully with a popsicle stick.
Dip one half of each apple slice in the date "caramel" mixture to coat, and roll in the preferred topping so it sticks to the caramel.
Place apple on a plate and repeat with the rest of the slices.
Once finished place the apples in the freezer to set for 30 minutes.
Enjoy!
You may leave these in the freezer as long as you like and enjoy them frozen, or allow them to thaw for 5-10 minutes before consuming. If you do not like them frozen, you can keep them in the fridge instead. They should be consumed the same day they are made.
Recipe by
Nutrition in the Kitch
at https://nutritioninthekitch.com/caramel-dipped-superfood-apple-treats/