Vitality Kale Superfood Salad // Gluten Free & Dairy Free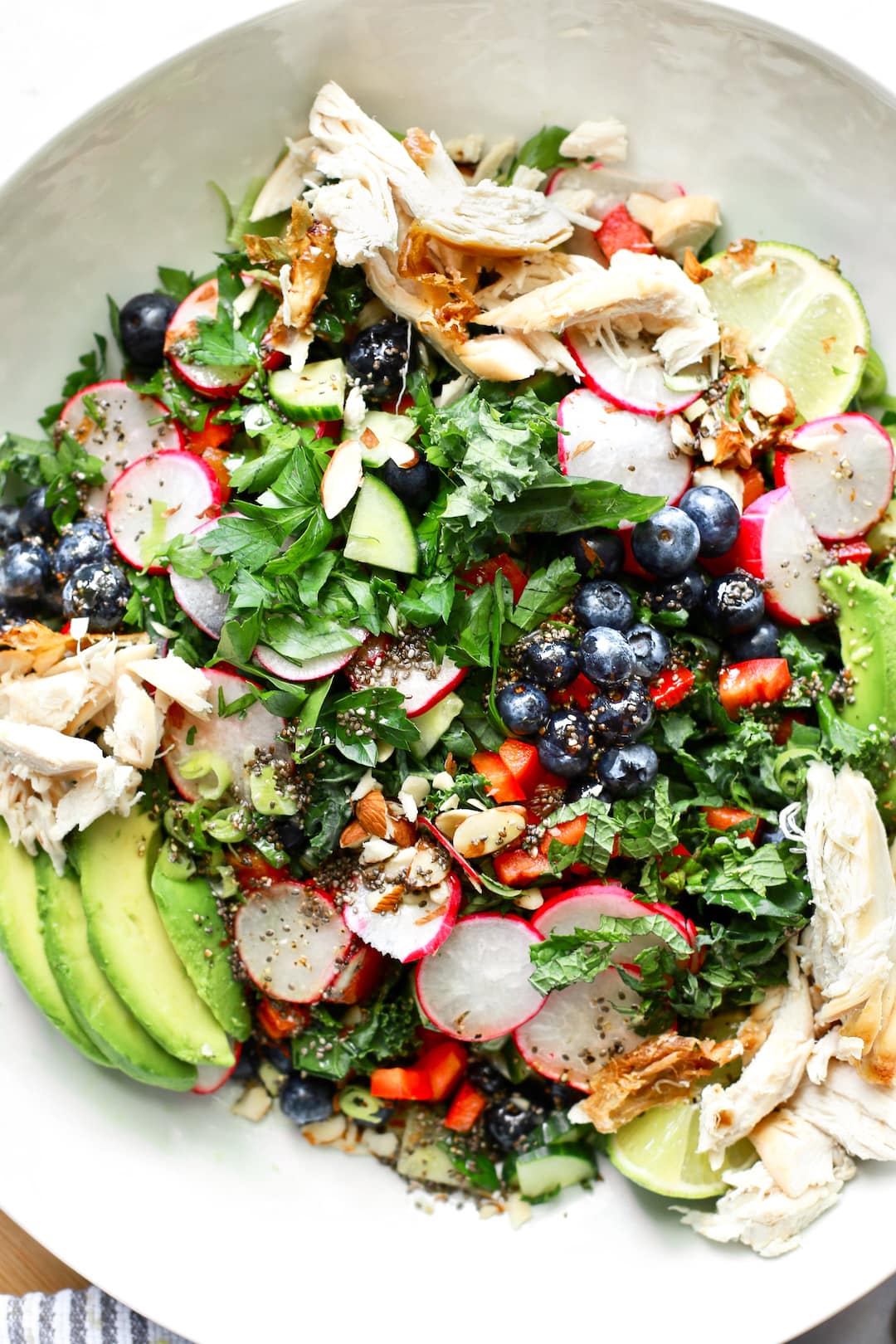 Kale Salad:
4 cups kale, chopped
½ red bell pepper, chopped
½ cup chopped cucumber
½ cup thinly sliced radish
¼ cup chopped fresh parsley
2 tablespoons chopped fresh mint
1 green onion, diced
½ cup fresh blueberries
½ of an avocado, pitted and sliced/diced
¼ cup slivered or chopped almonds
1½ cups shredded rotisserie chicken (optional)
Honey Lime Chia Dressing:
Juice from ½ lime
¼ cup olive oil
1 tablespoon raw honey
2 teaspoons chia seeds
¼ tsp salt
¼ tsp pepper
Add all of the salad ingredients to a bowl.
Whisk the dressing ingredients in a small bowl until well combined and set aside for a few minutes to thicken.
Stir dressing once more and pour over salad ingredients. Toss well to combine.
Enjoy and store in the fridge in an airtight container for up to 3 days.
Recipe by
Nutrition in the Kitch
at https://nutritioninthekitch.com/vitality-superfood-salad-gluten-dairy-free/