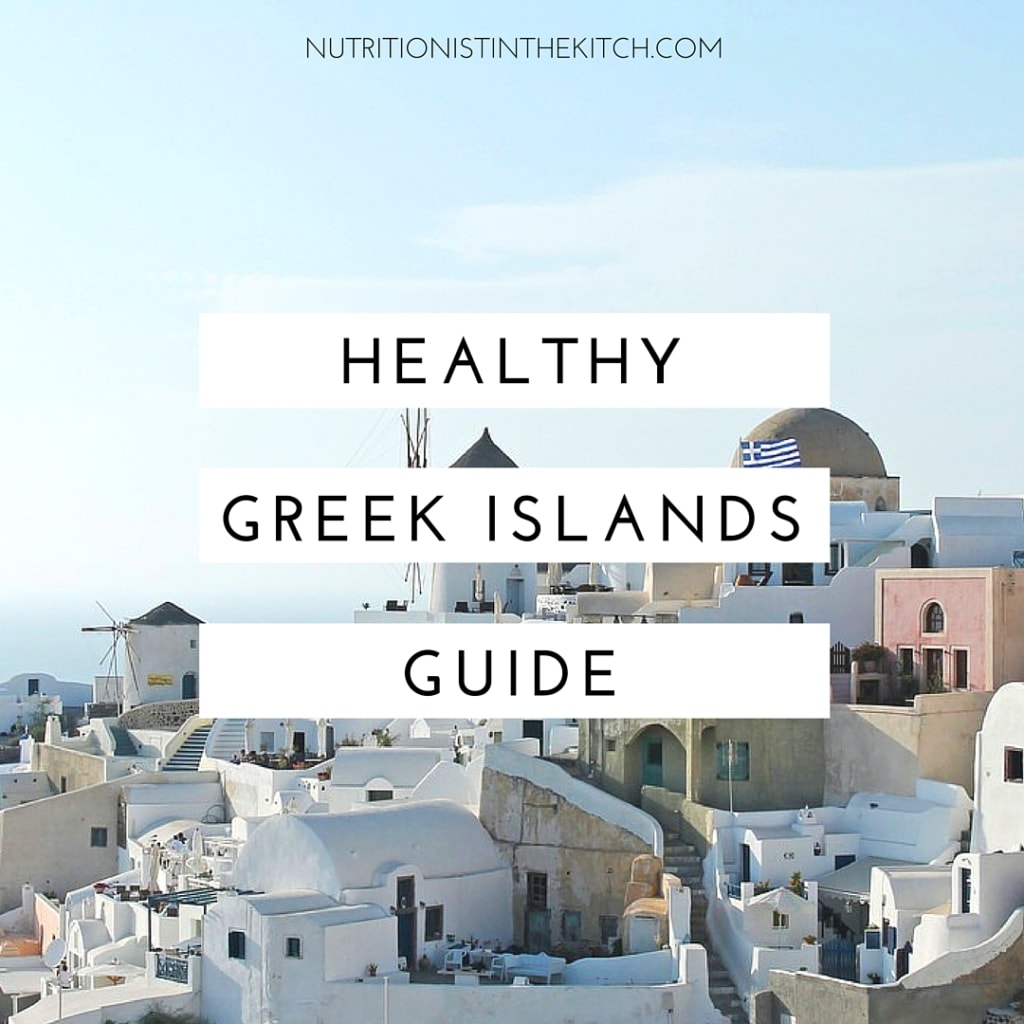 I'm home again after an amazing few weeks travelling around Europe! The second destination on our trip after Barcelona (see my guide here) was Greece. We chose to do the Ionian Islands on the west side of the country and I have to say, they did not disappoint. 
Before we left for our trip I was quite busy with work and didn't get the chance to do much research so I didn't have much expectation for what Greece would actually be like. This was a blessing in disguise because I was literally blown away each day by the places we discovered.
Greece is a thousand times more beautiful than I ever imagined. The water is an unbelievable blue, the people are incredibly friendly, and the food, oh the food, is fresh, healthy (for the most part), and delicious.
For this guide, I'm splitting up each section by island. We visited 3 of the Ionian Islands; Corfu, Kefalonia, and Zakinthos. Each island was surprisingly unique and filled with wonderful things to see, do, and eat! 
_____________________
CORFU
STAY
We stayed at two places in Corfu: Mayor Mon Repos Palace and a Villa that we rented through Agni Travel. The hotel was in a great location, clean, simple, and had a great menu and healthy buffet with tons of selection! The Villa was also wonderful as we cooked many of our own meals and enjoyed the feeling of being "away from it all".
EAT
I found that many of the restaurants in Corfu had a similar menu with traditional Greek dishes but we also found a couple cafe's with a healthy selection of other foods like salads and smoothies. We also visited the local markets and made meals at 'home'. Here are some of the best restaurants we dined at with a lot of healthy choices!
BBQ Art – great salads.
Agni Taverna – right on the beach!
Pane e Souvlaki – amazing fresh traditional Greek fare with a beautiful setting in the middle of Corfu town. The chicken souvlaki, Greek salad, and Tabouleh salad are a must!
Moby Dick – traditional Greek fare right on the water.
Sea Breeze – a great menu with healthy choices and an unbelievable ocean view!
Earth Cafe – a healthy spot in Corfu town with smoothies, juices, salads, and more.
Vegan/Gluten Free Bakery in Corfu Town – I'm not sure the actual name of this place but it's in the centre of Corfu town and this friendly lady makes and sells dairy-free baklava and tons of gluten-free and vegan treats!
SEE & DO
Rent a boat in Ipsos and boat along the coast. Jump off and swim in the turquoise blue waters then stop at Agni Taverna for lunch!
Walk along the beach boardwalk in Ipsos.
Run from Mayor Mon Repos Palacel up to the Fort in Corfu town (5 km with an amazing view!)
Walk, walk, and walk some more through Corfu town.
Visit Agios Gordios beach and walk along the coastline.
Hike up to the Monastery in Paleokatstritsa and take in the amazing view from the top!
_____________________
KEFALONIA
STAY
We stayed at a beautiful condo in Sami which we rented through HomeAway (this was the exact condo – called "Niovi"). It was in a great location and allowed us to cook our own food for breakfast and some dinners in as well!
EAT
While we did cook many of our own meals in Kefalonia we did stop at some amazing restaurants too!
Platanos – a great place for Traditional Greek fare and amazingly fresh seafood.
Mojitos on Antisamos Beach – great cocktails, awesome service, and some healthy choices too…right on the beach, what's not to love?!
Grocery Shop – There are a couple great little grocery markets and a butcher shop in Sami to get food for making homemade meals. While it was a bit challenging reading ingredient labels, I found a lot of fresh and healthy options!
SEE & DO
Walk along Myrtos Beach and do some yoga while your at it!
Take a beautiful hike through farmland and green lush landscape from Sami to the Drogati Caves (2.5 hours total).
Walk to the Melissani Cave from Sami (15 minutes) and take a boat ride around the caves lake.
Visit Assos town and hike the Castle Trail up to the castle ruins for the most amazing view. Then, stop for lunch at Platanos in Assos town for the fresh catch-of-the-day after!
Swim in the stunning turquoise water at Antisamos Beach or rent a stand-up paddle-board and paddle away!
_____________________
ZAKINTHOS
STAY
We stayed at Erietta Luxury Apartments in Tsilivi and it was a blissful and wonderful accommodation. The apartments have beautiful modern kitchens for cooking but there is also a restaurant and the apartments have daily maid service. I would highly recommend this place! (it's also very affordable) 
EAT
We ate breakfast at the apartment most days and ventured out for lunch and dinner. We enjoyed some amazing meals at some fantastic restaurants listed below!
Prosilio Restaurant – A wonderful garden in the back and a menu with delicious locally produced, organic foods and unique dishes. Try the eggplant dip and seafood salad!
Yard of Taste – This place is so charming it's worth visiting just to see the decor, not to mention amazing menu with tons of healthy options and all organic food. The owner is also incredibly friendly and went over and above for us.
Balcony Restaurant – A beautiful restaurant with a stunning view. This is a perfect spot to watch the sunset, enjoy a glass of wine, and taste the local seafood. Try the fresh sea Bream and the mussels!
Seaside – This is a great spot in Laganas to enjoy the beach, sunshine, and some chicken souvlaki. Grab a sun-bed and have some lunch after a boat trip to Turtle Island (see below).
SEE & DO
Rent a boat (or take a tour) and head out to Turtle Island. Be sure to head around the back of the island to swim in the caves and float in the perfectly clear and blue salt water!
Walk along the whole beach in Tsilivi. You'll get great exercise and a beautiful view.
Swim in the cove at Porto Limnionas. You can jump off the rocks and get a nice workout treading through the turquoise waters.
Watch the sunset at the Balcony Restaurant in Tsilivi.
Take a boat trip out to Shipwreck Beach and the Blue Caves (we didn't do this ourselves but it's definitely a highly recommended activity for this island). 
Rent bikes and cycle around parts of the island, it's a hilly place so make sure you're well prepared!
_____________________
If you've made it to the end of this post, congrats! I know it was a long one but there was a lot to cover for these 3 amazing islands in the Ionian Island chain. As you can see, Greece is spectacular and it's a place where staying healthy isn't a challenge!
Have you been to Greece? Would you like to go? I'd love to hear about your experience or travel plans in the comments below! 
Stay tuned to the blog for a fantastic recipe post this Sunday!
Christal
Nutritionist in the Kitch