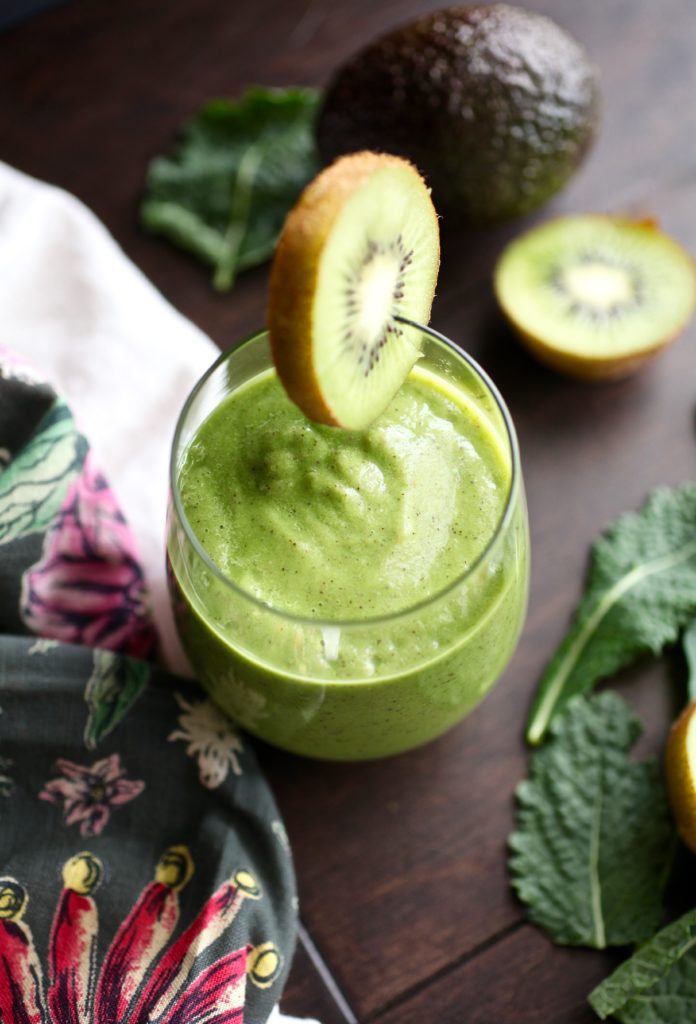 happy new year!
I hope you enjoyed your Christmas holidays and had an awesome time ringing in the New Year. We are laying low this weekend soaking up the last bit of the holidays, gearing up to get back to the grind tomorrow.
This time of year is kind of bittersweet, saying goodbye to a year gone by and the Christmas holidays which are always full of fun, but then also saying hello to a brand new year, a fresh start, and excitement for new possibilities. I can definitely say I'm brimming with anticipation for 2017 and the very big change coming to our household… welcoming a little babe! Holy crap, am I ready for this?!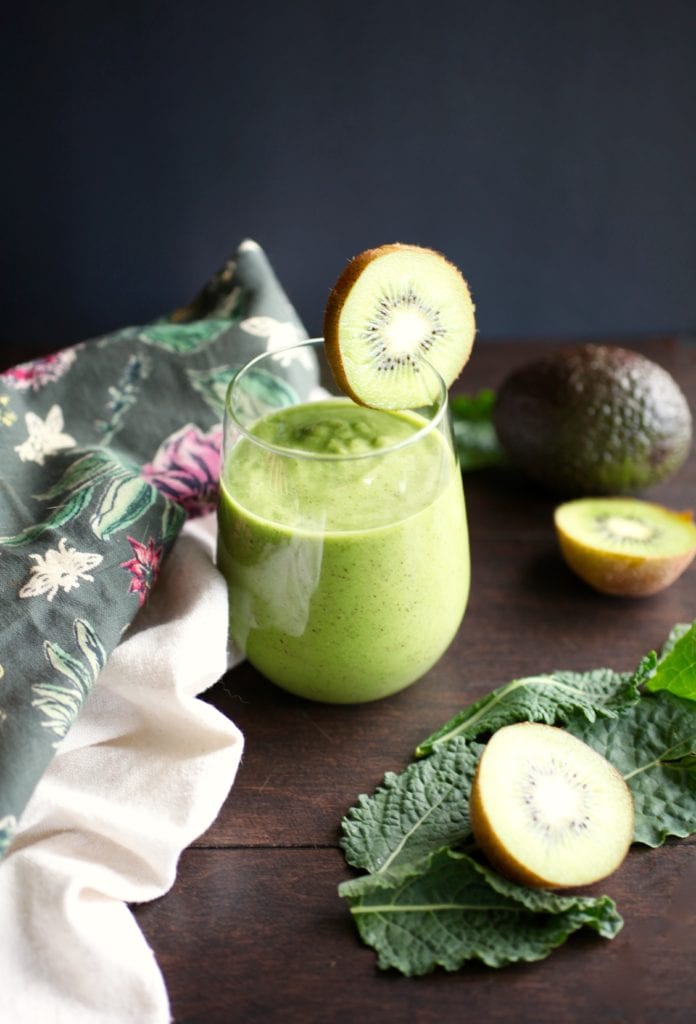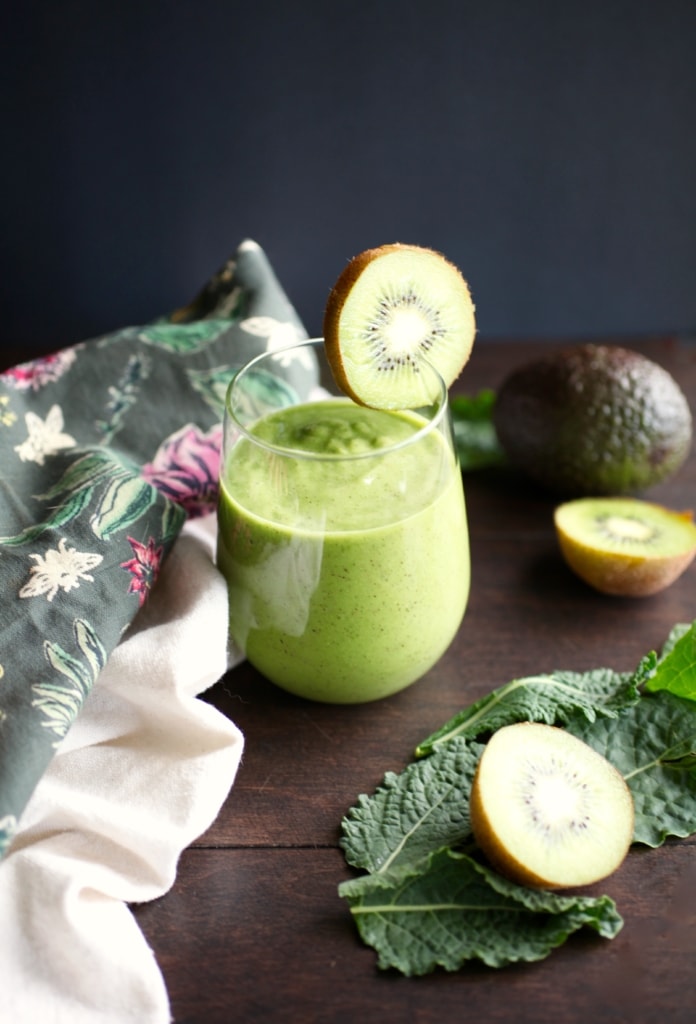 I've heard from many people reassuring me that becoming a Mom is kind of a natural thing. You just follow your instinct and it comes naturally. So, I'll hold on to that and run with it.
This is also the time of year where many set "resolutions", I've talked about this before on the blog, and I definitely have an opinion on the old resolutions (read here) and I really like to encourage the making of intentions! That's something I talk about at the beginning of my Nutritionist in the Kitch 7-Step Wellness Program.
It's so important to think about improving ourselves and our health in a kind and sustainable way. So, if you are looking to improve your health, physically, mentally, or both this year remember that it's a slow, steady process, with ups and downs along the way, and perfection (or the all or nothing thinking) should never be expected!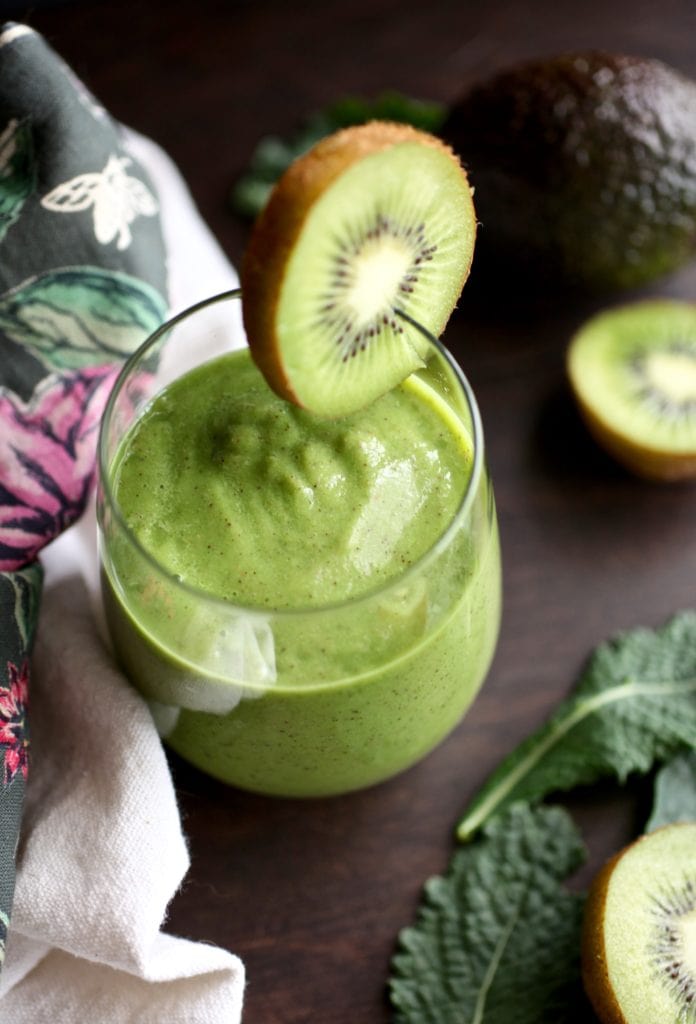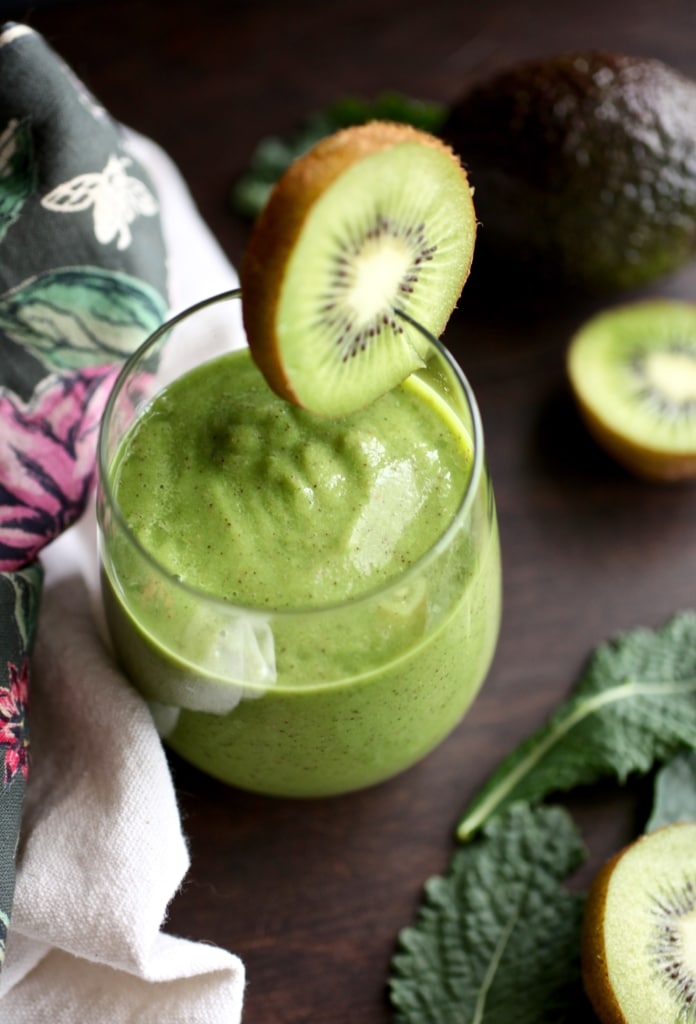 This recipe comes from my program. It's one of many brand new recipes that are exclusive to the program and mixed into a healthy, and totally doable meal plan, along with the 7-Steps to amazing, sustainable, wellness.
Kale and kiwi make a great flavour combination, not to mention bring in some serious nutritional benefits. Both green, and full of vitamins, minerals, and antioxidants, when blended with banana, almond milk, a natural protein powder of choice, and an unrefined sweetener such as honey or coconut nectar, they create a lean, mean, green, SUPERCHARGED smoothie.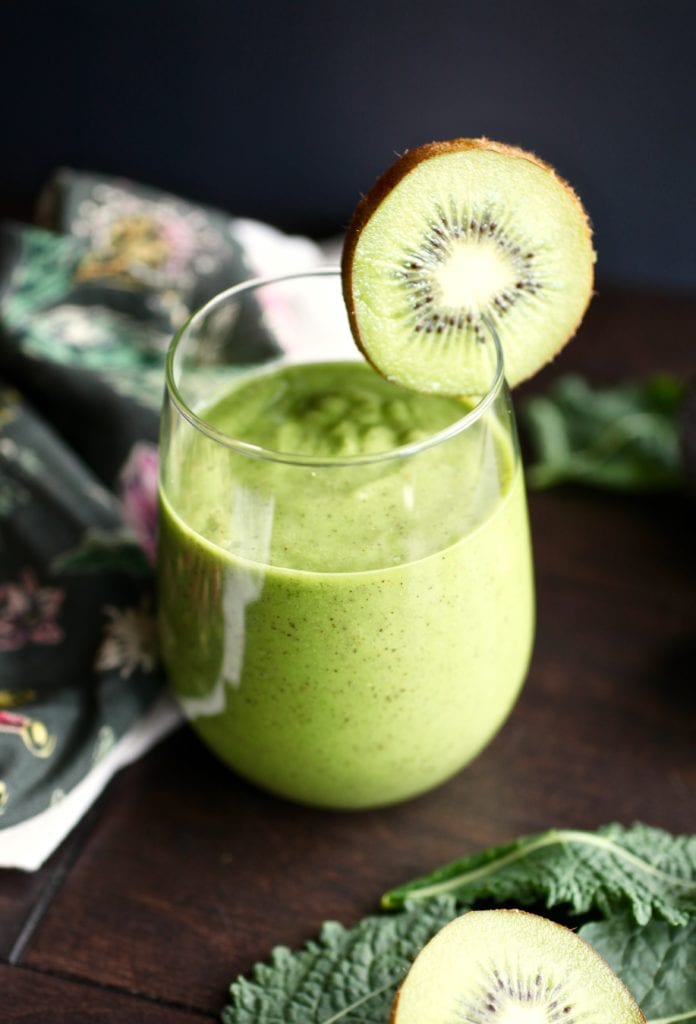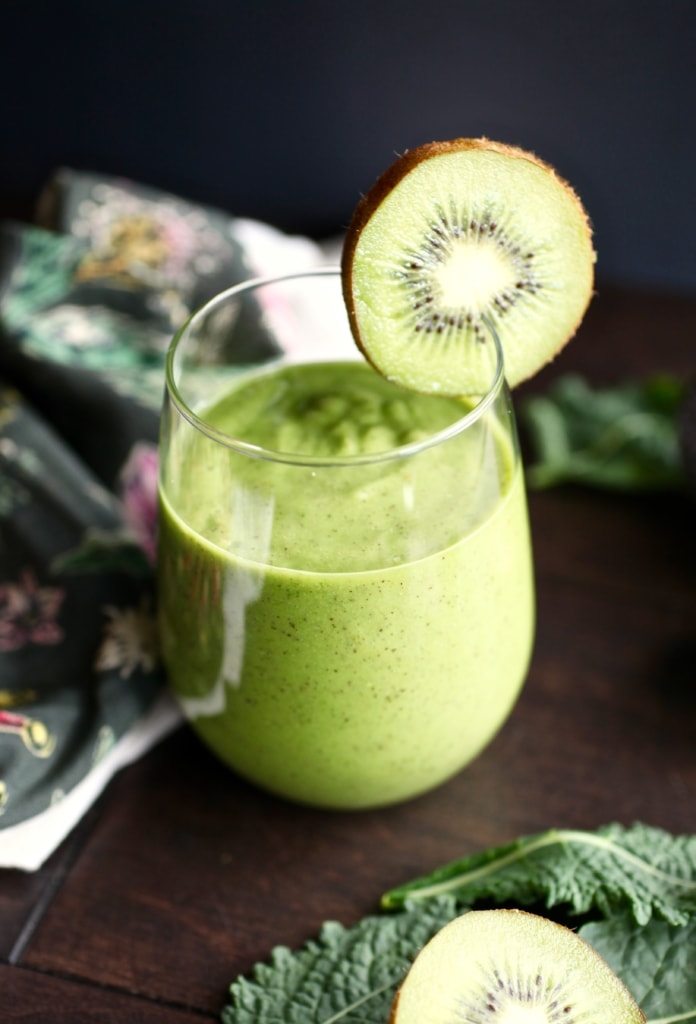 So, wether you are feeling a bit overloaded from the holidays and want something light and nourishing, or you are craving those greens, or you are just ready to start bringing in more health to 2017, you've got to give this smoothie a go.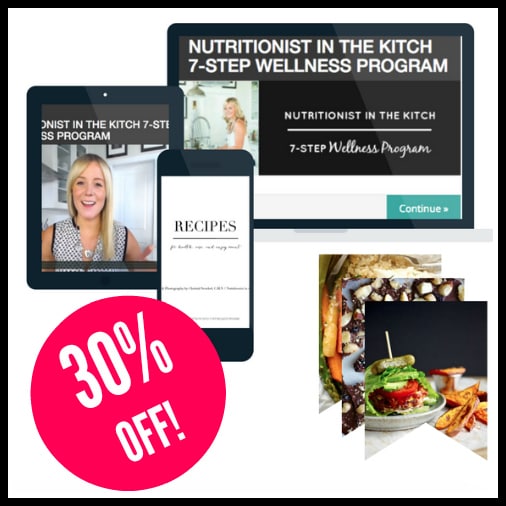 And… if you are feeling really ready to dive into improving your health for good, I HIGHLY recommend you check out my 7-Step Wellness Program which is 30% OFF for the ENTIRE month of January! This program isn't a diet, it isn't a quick-fix, it's all about sustainable, enjoyable lifestyle change that is do-at-your-own-pace, convenient, and simplified.
Read more about what's included in the program here, and be sure to reach out to me at [email protected] if you have any questions!
Kale & Kiwi Supercharged Smoothie
Ingredients
½ medium banana
1 handful kale
2 kiwis, peeled
¼ of 1 ripe avocado, peeled and pitted
¼ cup vanilla protein powder (see notes)
1 cup unsweetened almond milk 4-5 ice cubes
1 teaspoon honey or coconut nectar (optional, for added sweetness)
Instructions
Add all ingredients to a blender and blend until smooth.
Enjoy!
Notes
*When choosing a protein powder be sure it does not contain any refined sugars, artificial sweeteners, or additives. You may choose whey or plant-based depending on preference, but if you do choose whey, be sure that it is sources from New-Zealand grass-fed cows. Preferred brands: Genuine Health, Vega, North Coast Naturals, Orgain
Nutritional Information
Calories:
308
Fat:
4g
Carbohydrates:
47g
Fiber:
9g
Protein:
23g
BRING IT 2017, I'm ready! Are you with me??
Christal
Nutritionist in the Kitch