Just like that, Christmas has come to an end! This time of year is a little bittersweet, I'm always a bit relieved that the chaos of the holiday season is over, and at the same time I'm sad to put away the decorations, knowing I'll have to wait another year for this wonderful season.
Luckily, today is the start of my last Christmas giveaway! As you may have noticed, I didn't post on Sunday, my typical day for the blog, but in lieu of Christmas and a bit of necessary rearranging, I'm so excited to be bringing you my favourite "Leftover" friendly recipes (who doesn't have leftovers from all the holiday feasts?!) and a chance to win a shiny, new De'Longhi Livenza Convection Oven to enjoy in your own 'kitch'!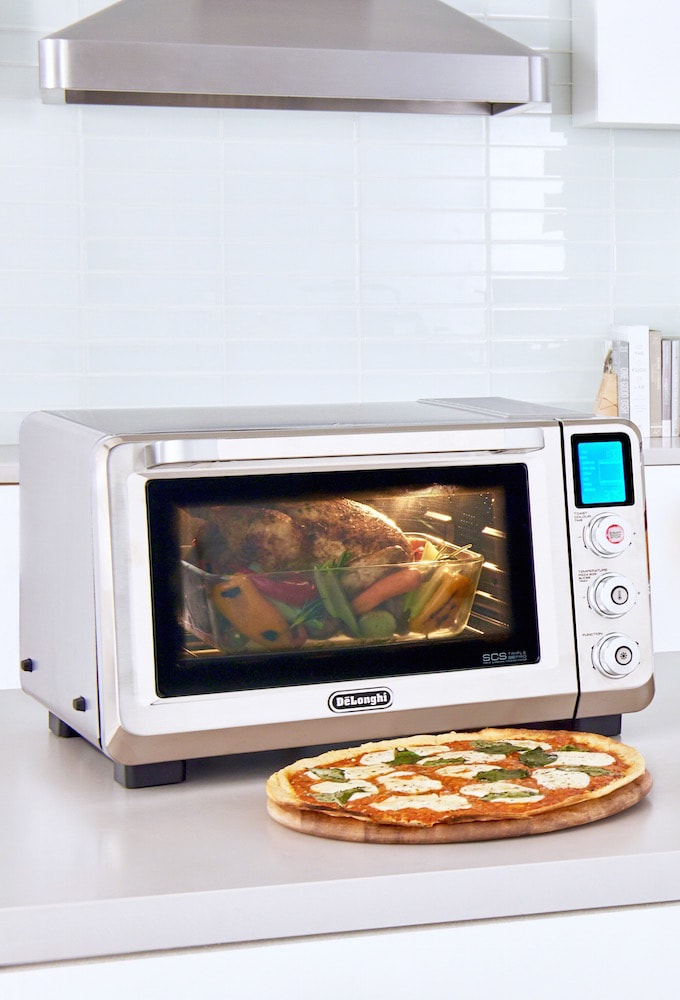 This beautiful oven is purposefully designed to blend seamlessly into your home and let you enjoy creating healthy (and maybe some not-so-healthy ;)) recipes for you and your family. While it has tons of amazing features, I love that the countertop oven is compact and "high-efficiency", cooking meals and treats faster. You all know I love quick and easy!
Below I'm sharing my favourite recipes from the Nutrition in the Kitch archives that you can easily prepare using the De'Longhi Livenza Convection Oven with it's eight preset programs for roasting, broiling, or baking. Just combine your holiday leftovers to create new and exciting meals to enjoy. Oh, and if you are looking for even more inspiration, De'Longhi has a recipe app available in Apple's App Store, with more than 50 different recipes to try!
Leftover Turkey or Chicken
Abundance Bowl // This bowl combines all of the holiday ingredients you love; turkey, potatoes, carrots, brussel sprouts, and cranberry sauce with a tasty dressing on a bed of Kale. Fire up your De'Longhi oven and roast some potatoes, carrots, and brussel sprouts and put your leftover turkey to good use with this nourishing bowl.
Spicy Avocado BLT Wrap // Simply pop some nitrate-free bacon into your oven and bake it until crispy, then use your leftover turkey (or chicken) to assemble this tasty, healthier, wrap.
Leftover Mashed Potatoes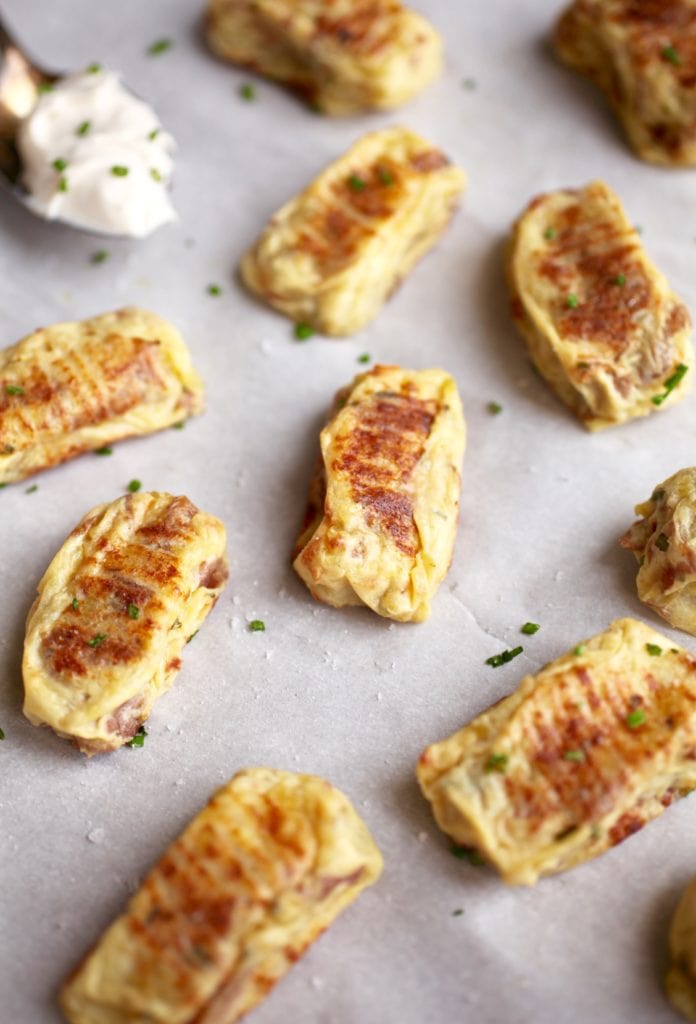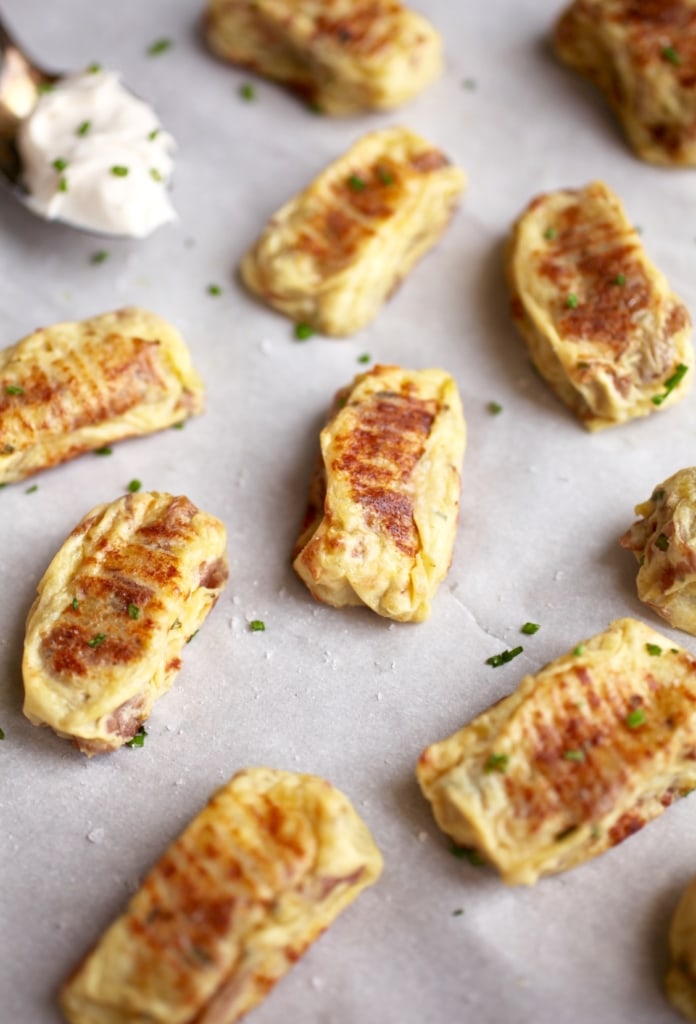 Healthy Baked Herb & Garlic Tater Tots // This has to be the best way to use up your leftover mashed potatoes. Simply add some tapioca to your already prepped mashed potatoes, form into "tots" and bake in the oven!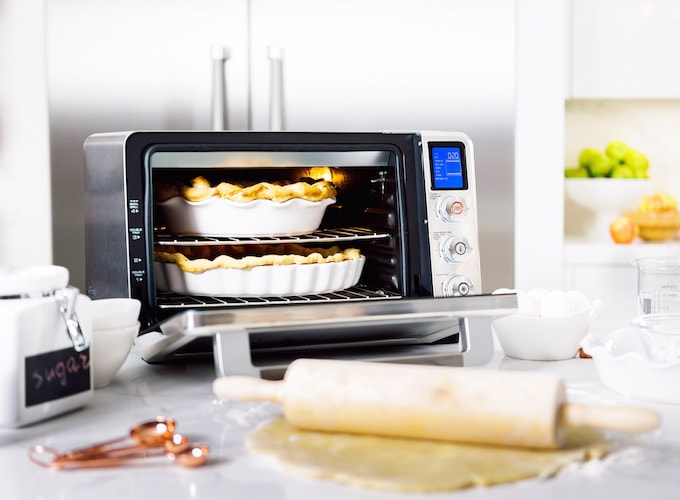 Leftover Raw Potatoes
Warm Pesto and Cranberry Potato Salad // Extra raw potatoes laying around (or dried cranberries)? Simply roast them in your De'Longhi Livenza Convection Oven and create this amazing, tasty, and healthy pesto salad.
Roasted Potatoes with Creamy Lemon Dill Sauce // Pop those extra potatoes in the oven and whip up this delicious lemon dill sauce (or use any other extra fresh herbs you have leftover from the holidays) for a tasty side to your next meal.  
Leftover Raw or Cooked Veggies
Sheet Pan Thai Peanut Curry Bowl // If you have any assortment of leftover veggies, this is a must make meal. Add those veggies to a pan and pop in the oven and make the tasty peanut curry sauce, then add in any leftover turkey or chicken you might have. Voila! A healthy and tasty dinner in a flash.
Hemp & Honey Carrot Cake Oat Cups // Put those leftover carrots to use with these tasty baked muffin-like oat cups. If you have leftover cooked carrots that don't have "savoury" seasonings you can use those too, the oat cups will just be a little more moist!
Easy Egg Muffins // Make these simple baked egg muffins using your leftover veggies. Add in cooked or raw vegetables of your choice to the egg mixture and bake for a tasty and convenient healthy snack or breakfast-to-go.
Leftover Nuts or Chocolate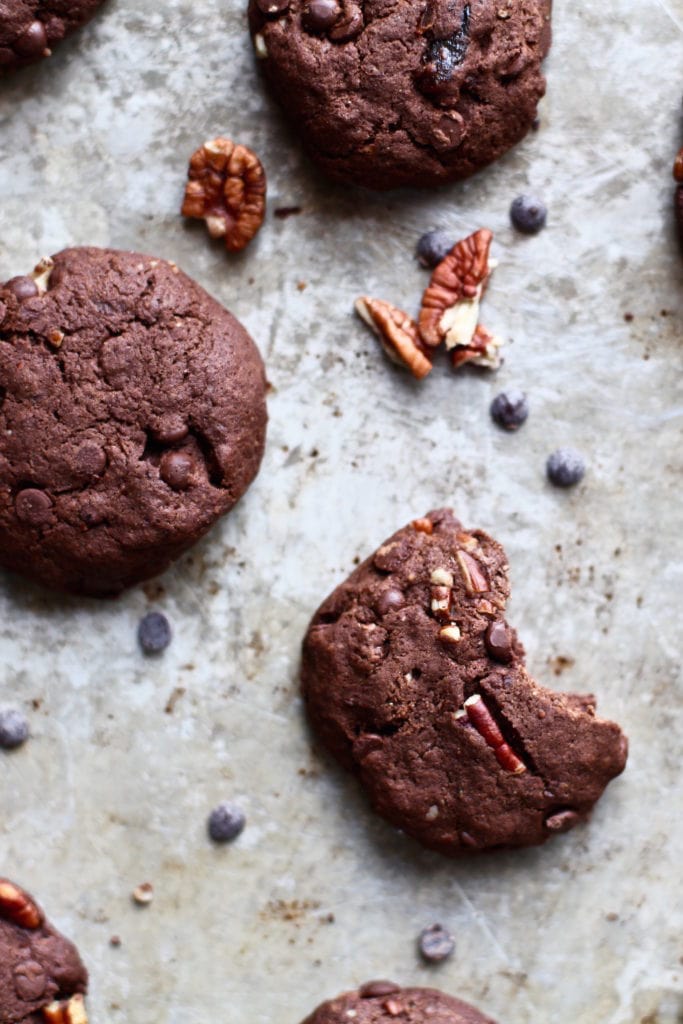 Double Chocolate Chip Pecan Cookies // If there's the chance you have any extra chocolate laying around (bars, chunks, or chips) or any raw or roasted nuts (you can swap in any type of nut in this recipe), turn on your oven and make these amazingly delicious, healthier cookies. Those New Years resolutions don't kick off for a few days anyway…;)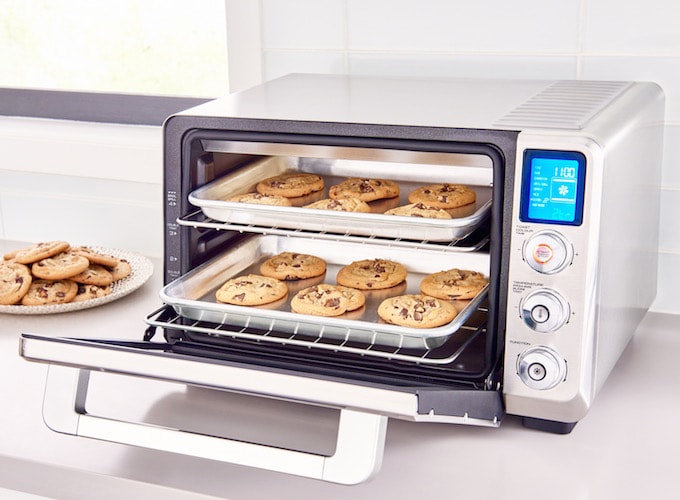 I hope you found some inspiration in my list of "Leftover" favourites! Now, it's time to enter the GIVEAWAY!
I'm hosting this De'Longhi Livenza Convection Oven giveaway over on Instagram so be sure to visit my profile by clicking the link below and get in your entries. Thank you to De'Longhi for this amazing giveaway to inspire great ways to use leftovers, minimize waste, and enjoy healthier options after the holidays!
Christal // NITK
This is a sponsored conversation written by me on behalf of De'Longhi Group. The opinions and text are all mine.