Have you noticed? Nutrition in the Kitch got a big makeover! Today I'm sharing all about the new look, new features, and a big sale happening in the shop!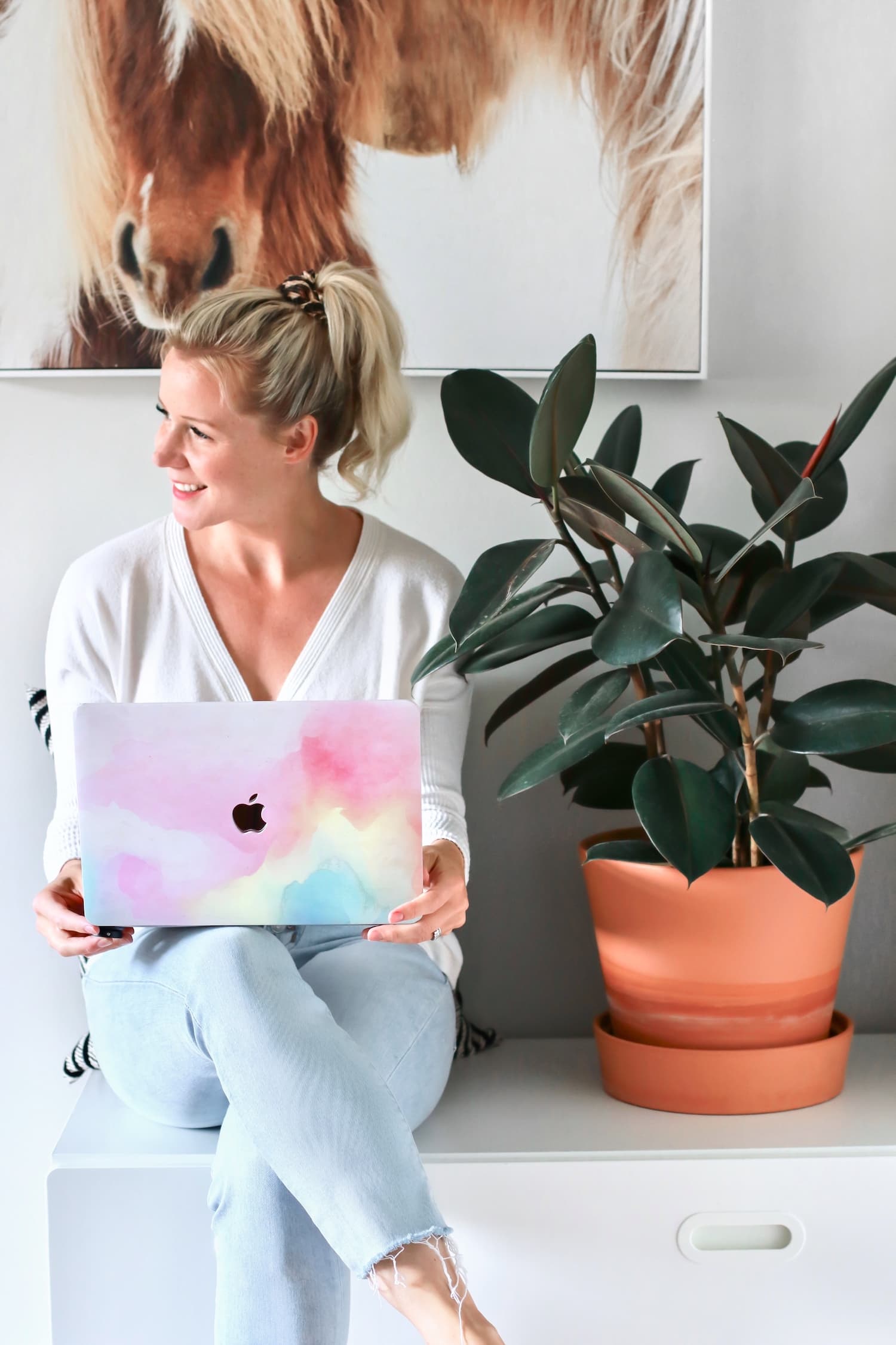 Nutrition in the Kitch Got a Makeover!
You know that show that used to be on TV (maybe it still is?) Extreme Makeover Home Edition? Well, if I had filmed the process over the last few months of the revamp Nutrition in the Kitch has undergone, it would definitely be called Extreme Makeover Blog Edition! This change has been a long time coming and it's definitely way overdue.
Next month Nutrition in the Kitch turns 7. Can you believe it? I hardly can! I've been blogging here at this little space on the web for almost seven years and it's pretty crazy to think of where I started and where I am today with this website I now call my full-time job. There's been a lot of growing pains over the years but it's all been worth it and I honestly wouldn't change much about the process. For the past couple of years I have been longing to give NITK a new look and some much needed improvements, but I just didn't have the time with Hemsley being so little. Now (finally!) I've given Nutrition in the Kitch a whole new look and feel with the help of my seriously amazing team at Foodie Digital (I couldn't have done this without you ladies!).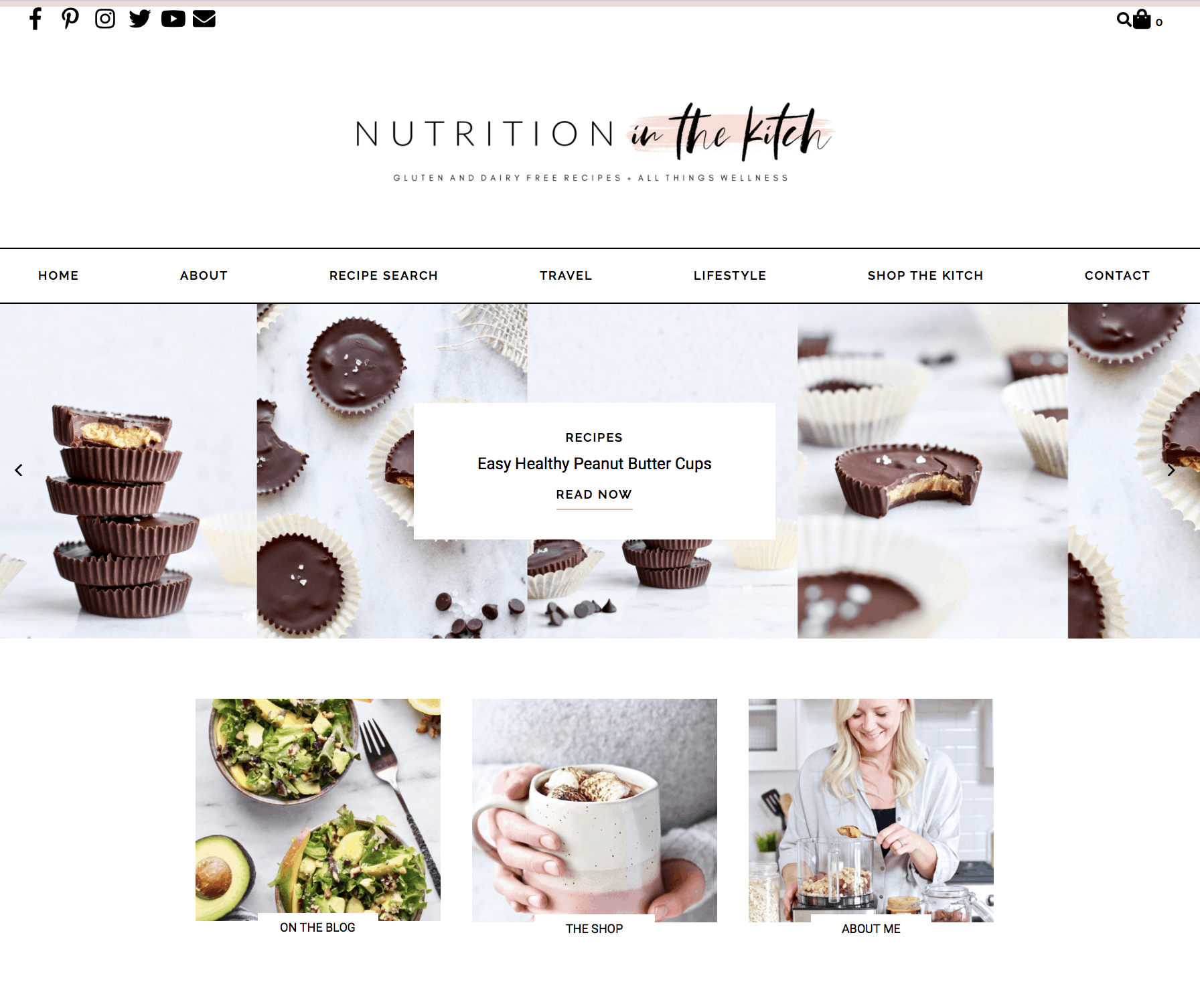 For today's post I wanted to change direction from my usual recipe or lifestyle topic and instead put the spotlight on the new look of the website and two big features I'm really excited about, the Recipe Search Index, and the Shop The Kitch page!
The Recipe Search Tool
Over my seven years of blogging I've built quite the library of recipes…hundreds in fact! While not every single one of them are winners (some of my old recipes truly make me cringe a little… oy!), a lot of them are top notch and sadly have become lost in the archives over time. The new Recipe Search Index on the blog allows you to quickly and purposefully search my entire recipe archive with just a few clicks! All of my recipes are now categorized by Meal Type and Special Diet meaning you can search for exactly what you want.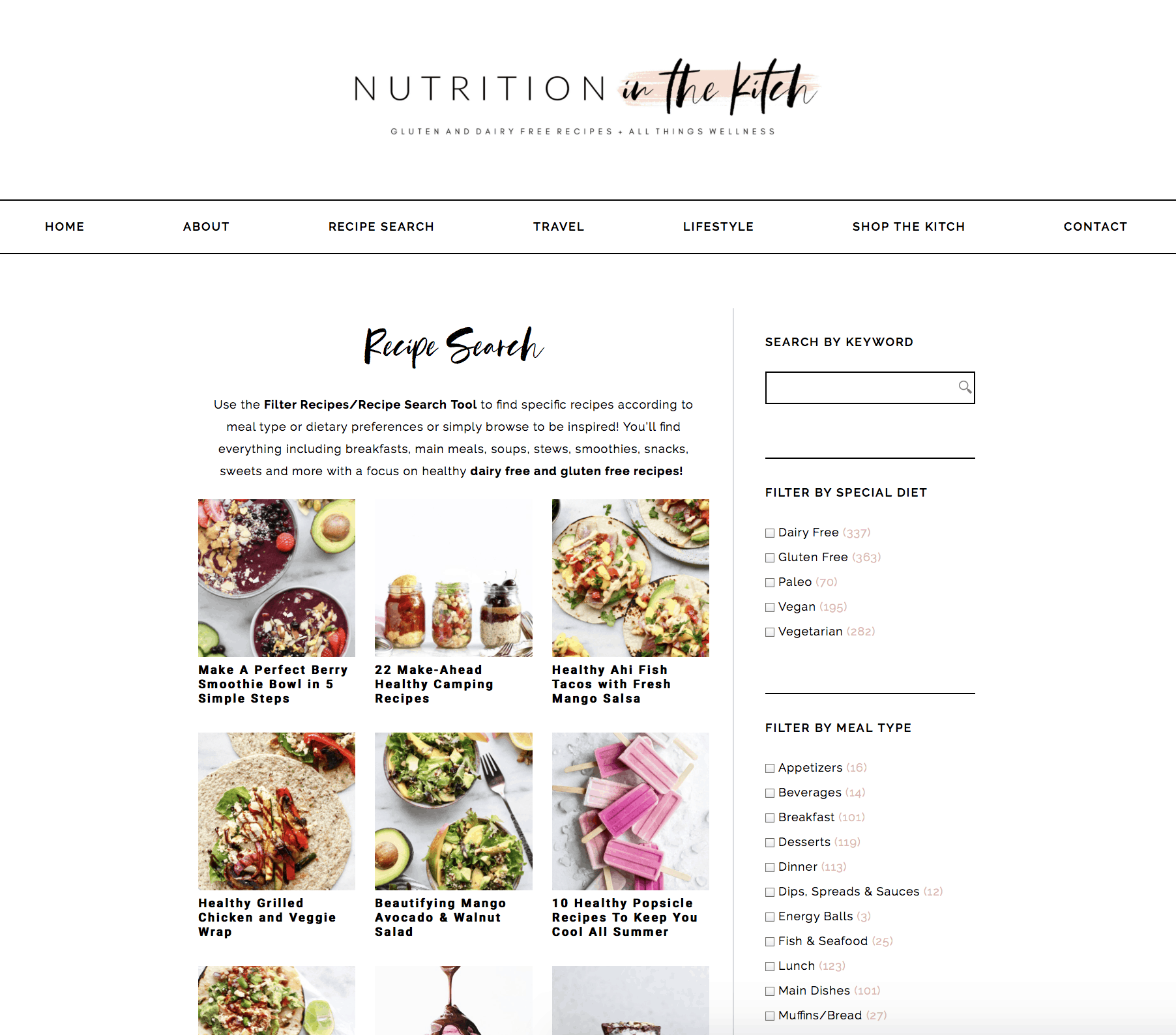 Looking for a vegan and gluten free muffin recipe? No prob, select "vegan" and "gluten free" from the Special Diet section and then select "muffins" from the Meal Type section and two seconds later you'll have a list of recipe options to try!
Over the past couple of years I've been focusing on bringing my older (but still awesome) recipes back in to the spotlight with new photos and updates for relevancy, and now it's exciting to see that all of my recipes can be easily accessed and enjoyed. Another great aspect to the new theme for Nutrition in the Kitch is that at the end of each post you'll find a little section that says "You Might Also Like…" with three similar post and recipe suggestions you can check out!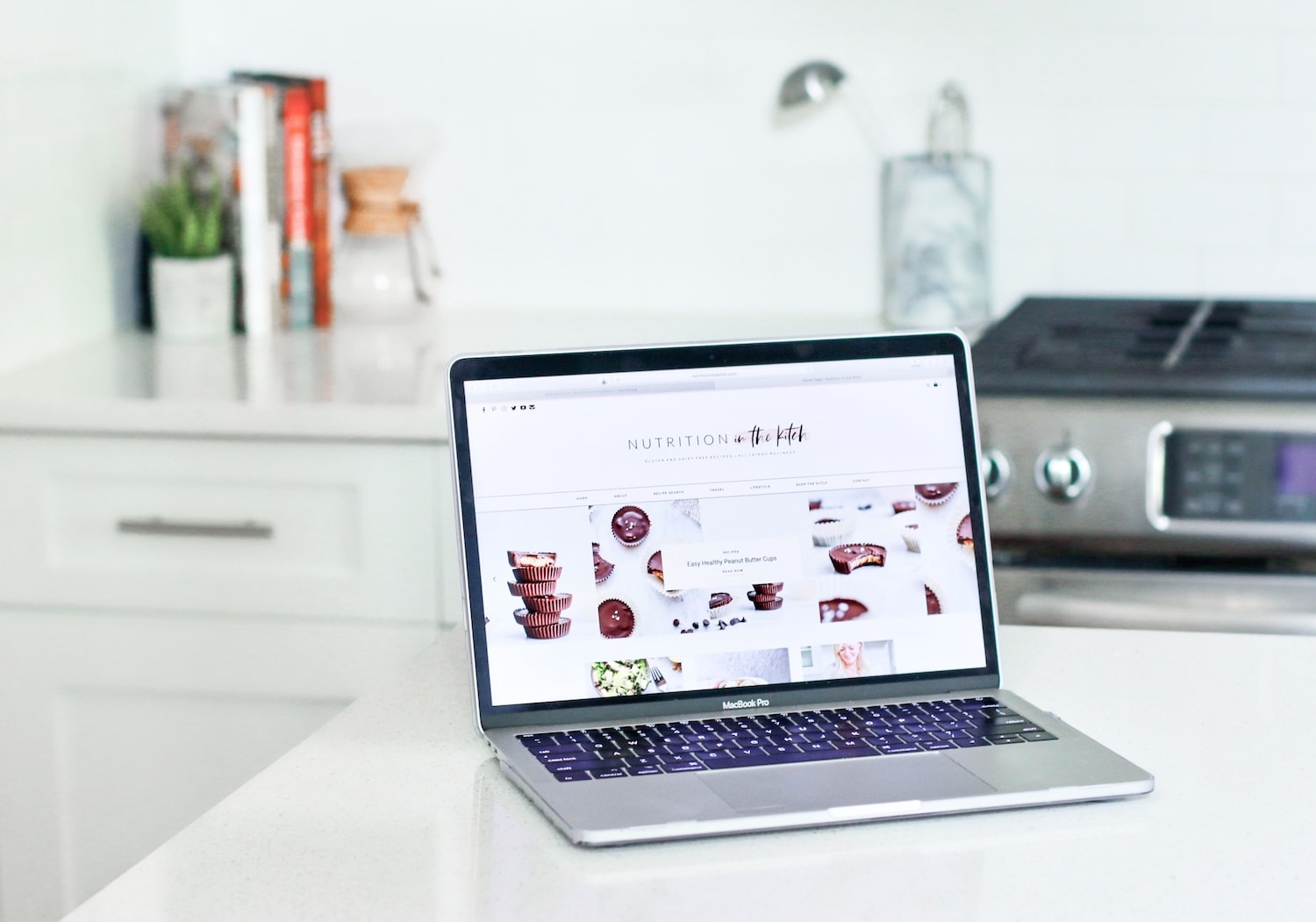 The New 'Shop The Kitch' Page!
The next feature I'm really excited about for a few reasons is the new Shop The Kitch page. Over the past few years I've created some pretty awesome programs, guides, and e-books, and have written and published two cookbooks! I didn't ever have a nice and organized place to feature all of these helpful resources on the old blog theme. Now, everything is all in one convenient place on the blog with a clean, cohesive look. You can browse through my NITK Guides (Energy Boosting, Meal Planning, and Digestion Reset) which I updated and improved to go along with my new theme change, as well as my 10-Day Green Smoothie Cleanse, my cookbooks, and my 7-Step Online Wellness Program.
My plan is to create more helpful nutrition programs and guides to add to my shop in the future but in the meantime to celebrate the new launch of Nutrition in the Kitch, all the items in the shop are ON SALE up to 50% OFF (except my cookbooks as those are on Amazon and I can't control the price for them, boo!). I'd love for you to browse through the shop (you can click on each item to learn more about it) and see if any of the guides or e-books suit your fancy!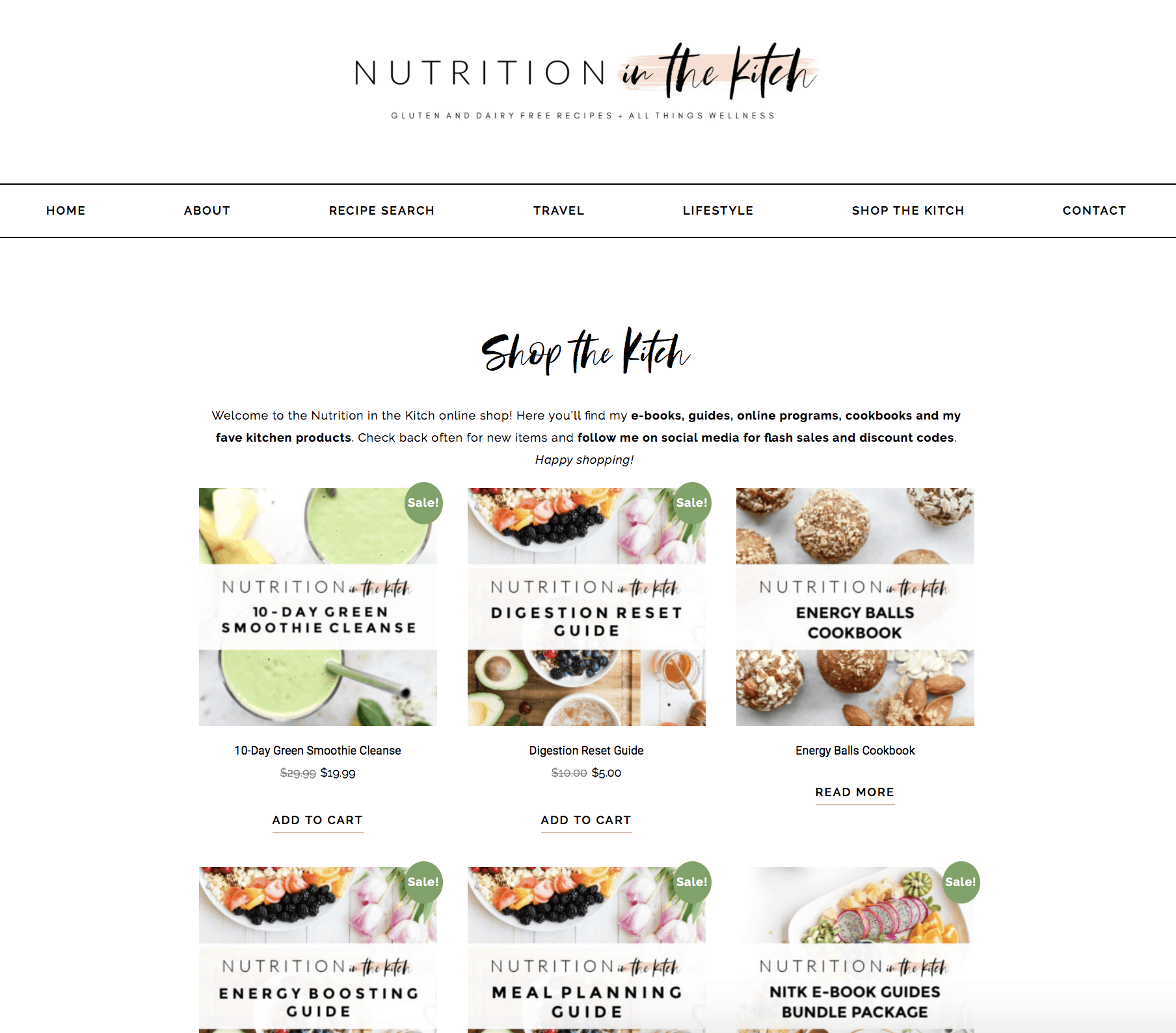 I also plan to add my favourite kitchen tools to the shop which will link to vendors where you can purchase the items such as my favourite blender, food processor, cookbooks, chef's knives, small appliances, and more. If you have any suggestions or requests for other items you'd like to see in the shop, do let me know and be sure to check the shop often to see what I've added!
So far, since I launched the new theme on this past Tuesday, the response has been AMAZING! Seriously, I can't thank you all enough for the positive feedback and the extra time you've spent browsing through the new site. I'm so happy to see so many of you benefiting from the shop sale (it's on until Wednesday so be sure to get in on the deal before it's over!) and to see the boost on my analytics that proves just how much more user friendly the site is now!
Stay tuned for a delicious recipe roundup and newly revamped recipe coming up this next week on Nutrition in the Kitch! I'd love to know what you think of the new look. Tell me your thoughts in the comments section below!
Have a wonderful Sunday,
Christal // NITK