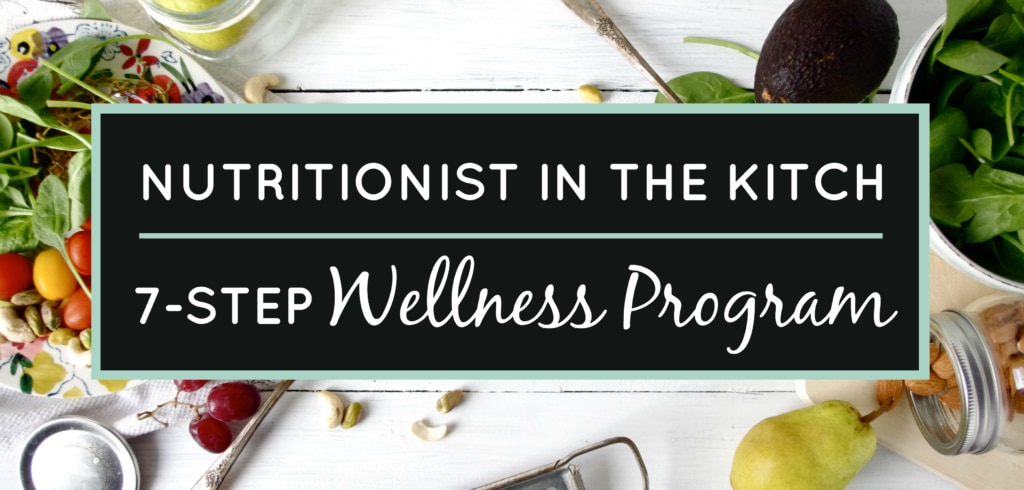 It's here, it's here, it's officially here (cue happy dance)!
The months of work I've put into this program, creating brand new recipes, worksheets, quizzes, forms, videos and more to help you, had finally paid off because I now have this program ready, hot off the press, for you to experience for yourself!
And geez.. it's about time!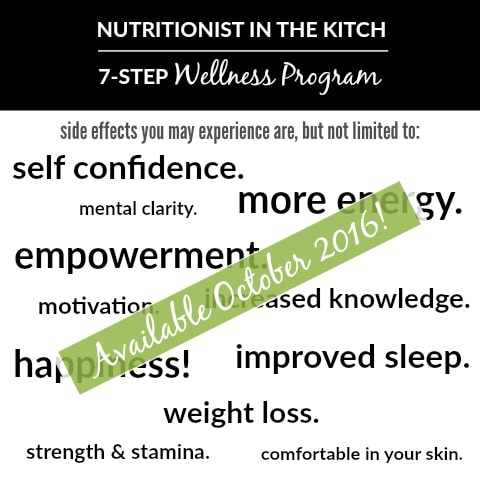 I've worked with hundreds of clients over the years (literally hundreds!!) who have experienced amazing improvements in their health and wellness through our efforts together as a team. I always work with my clients as if they are my teammate as we tackle their health obstacles head on and create an amazing defence system against the threats to their health – lack of time, lack of motivation, lack of knowledge, cravings, low energy, sleep issues, and more.
However, since starting my blog and chatting with readers over the years, I began to realize that not everyone has the funds, time, or ability to work with me one-on-one and there were still so many people that needed accessible, realistic, and practical help.
I love how Christal doesn't just jump into a diet and nutrition regime, but rather deals with the "root issues" first in this program. If you are looking to regain balance, feel healthier mentally and physically and would like to achieve this through a step by step guided process, this program is for you! Christal has a great sense of humour, making this 7-step wellness program easy and enjoyable. She includes worksheets for reflecting on and recording your progress, problem solving advice along the way, great little videos to add a personal touch and an incredible collection of mouth watering recipes that are quick and easy to make. What more can I say? You will not be disappointed! – Sarah R. – Edmonton, AB
This got me thinking…why couldn't I create an online program for everyone!? A program that would still offer the experience of working with me personally, and would still provide the guidance, knowledge, and tools that I give all of my clients.
Fast forward to today.
It's here. The program that does all that and more. This program combines the work I do in my nutritional consulting business with the creativity and delicious dishes that come from my blog. All wrapped up into one convenient, do-at-your-own-pace, affordable, realistic, and practical package.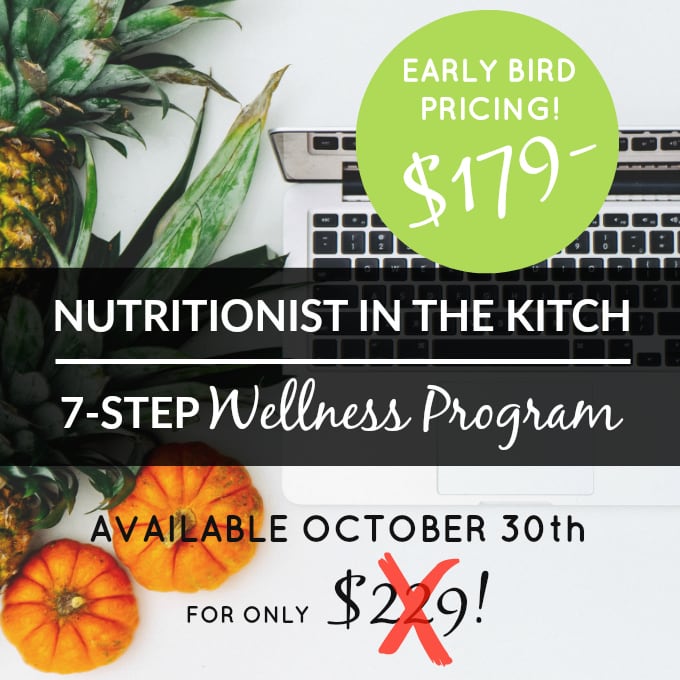 Oh, and for the next week, you can save $50 on the program price with my early-bird rate of $179! I urge you to invest in your health, yourself, your future, and give this program a try.
I'll do my part, I promise, and I would love if you choose to be my teammate in your health.
To find out more about the program click here: Nutrition in the Kitch 7-Step Wellness Program
Thank you for your support of Nutrition in the Kitch, always, my amazing readers!
Christal
Nutrition in the Kitch