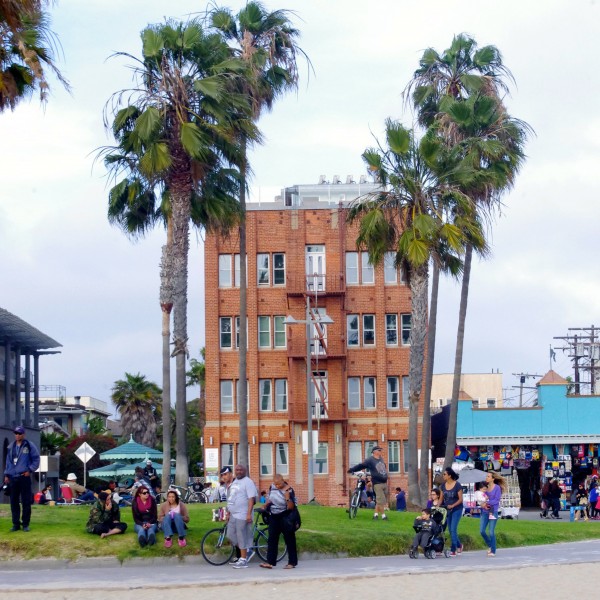 Last week the hubby and I took off to LA for a little week away! It was fantastic, but went by way too quickly! Oh vacations, why do you always seem to be on a totally different time continuum?! It's like the minutes go by twice as fast I swear!
While we were away we enjoyed some great sights and fantastic eats.. here is a bunch of pictures highlighting our week away!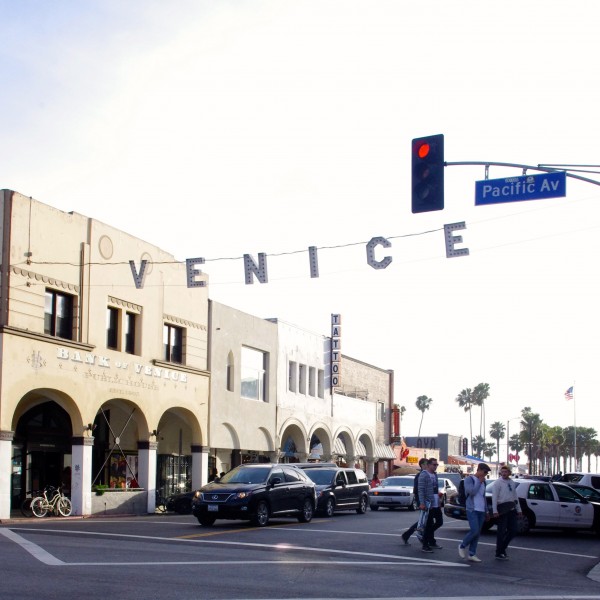 The token VENICE sign… we stayed only about a block away from this in a cute little rental we found on VRBO.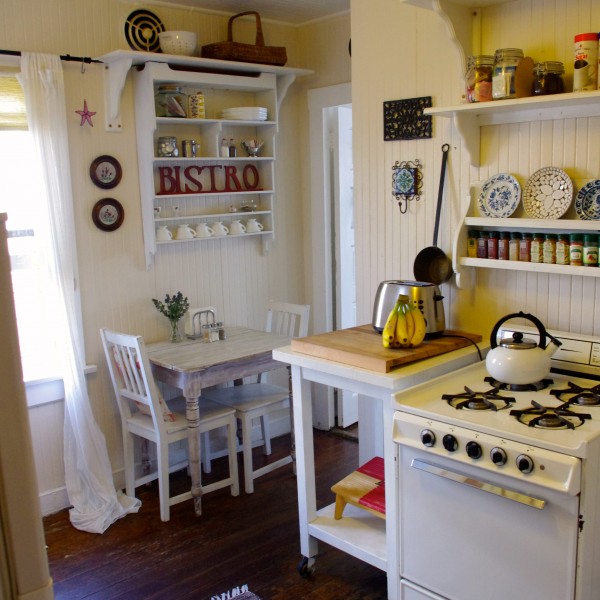 Our rental kitchen… so cute! We ate breakfast at home everyday as well as a couple lunches and dinners!
One of the dinners we made at home – Ahi Tuna from Whole Foods (my GOODNESS I love that store) & side salad with fresh mango and salsa!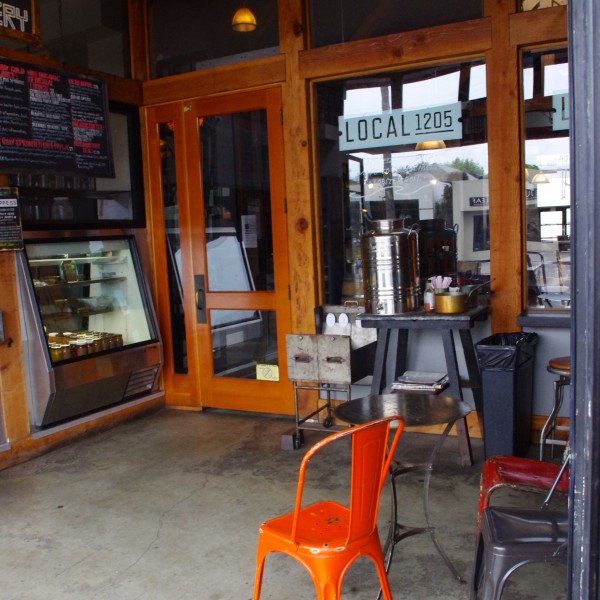 Funky little Deli on Abbot Kinney Street in Venice Beach – Local 1205 with it's own Juice Bar in the front!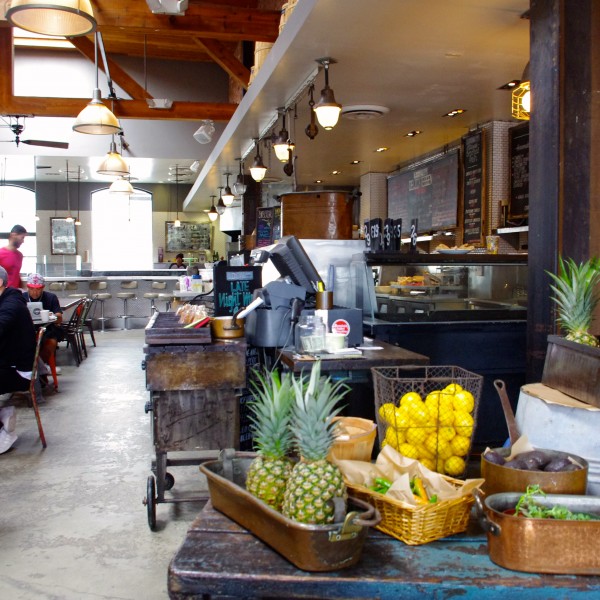 Local 1205 inside… I just loved the design!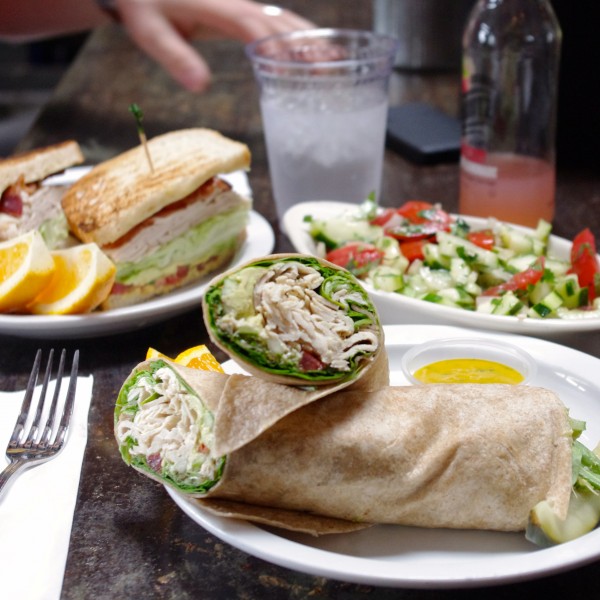 Our lunch at Local 1205… it was the Organic Turkey Wrap for me!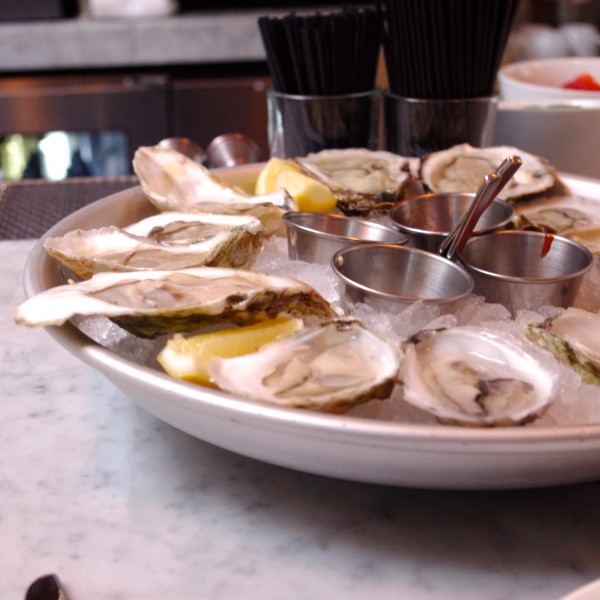 That evening we had Oysters at Salt Air Restaurant on Abbot Kinney… also made a celebrity sighting here – we met Kristen Wigg (Bridesmaids anyone?!) and chatted with her for a couple minutes! Then headed to Gjelina for dinner!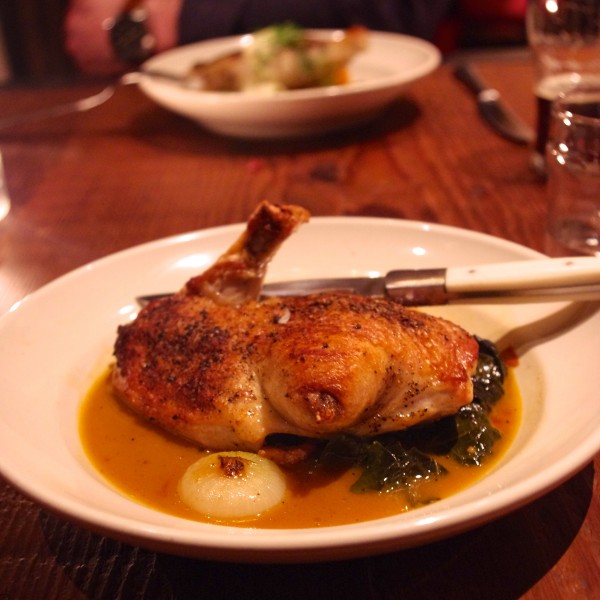 Dinner at Gjelina on Abbot Kinney…one word… or three…. ahhh maaaayy ziiinnng!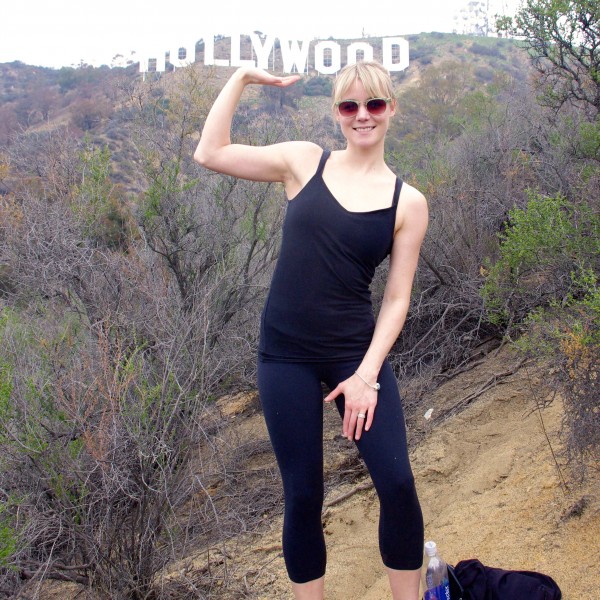 One day we hiked up to the Hollywood sign… yep… I held that thing up! 😉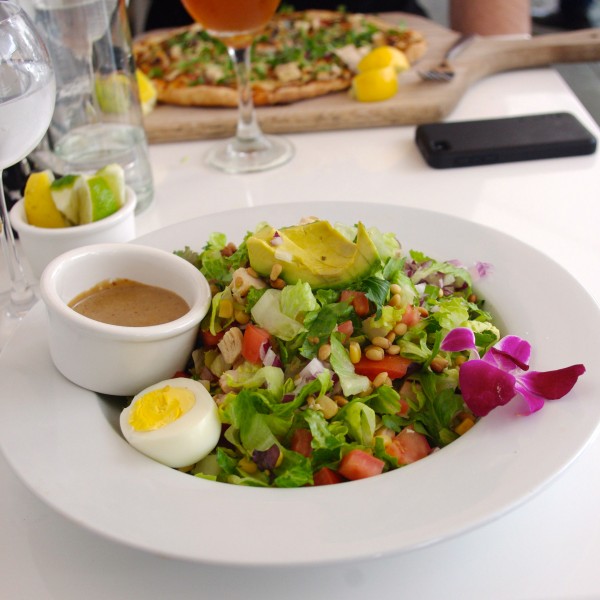 To refuel we had lunch at Villa Blanca on Rodeo Drive in Beverly Hills…it was way too fancy shmancy for us… but delicious nevertheless!
Justin had this BBQ Chicken Pizza at Villa Blanca….it was super tasty – some of the best pizza crust ever!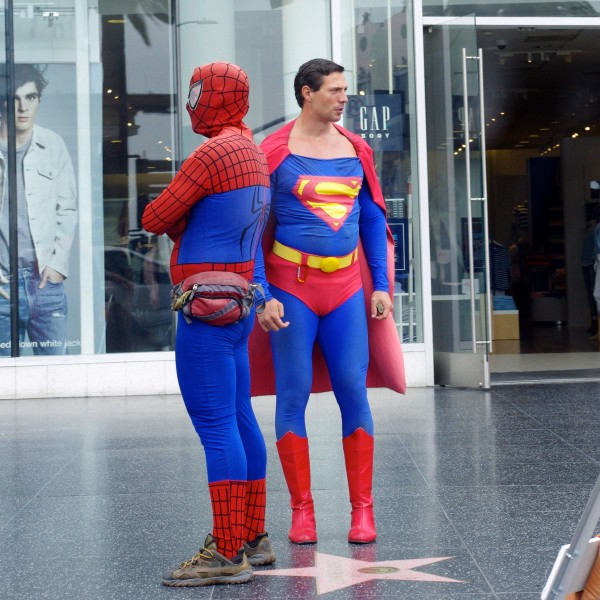 Spotted these guys in Hollywood… I seriously laughed for 10 minutes straight after this.
Nice shoes Spiderman. Nice Shoes.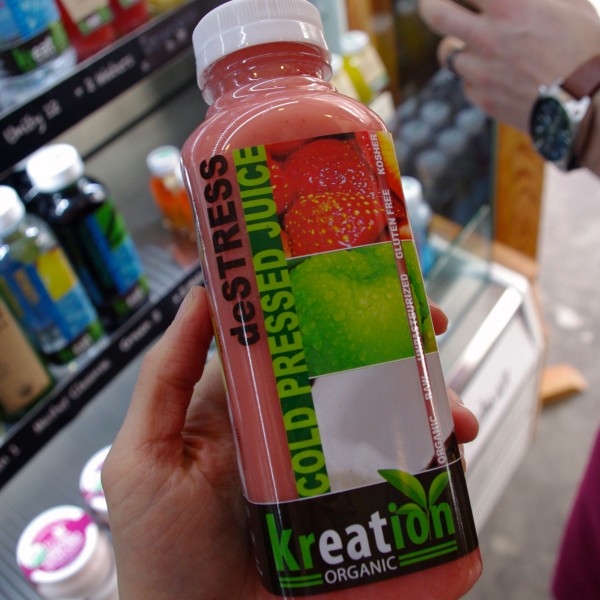 Stumbled across Kreation Cafe Juicery – a super cool little shop specializing in organic juices, smoothies, and elixirs. This deSTRESS juice made with apple, strawberries, and coconut was deLISH!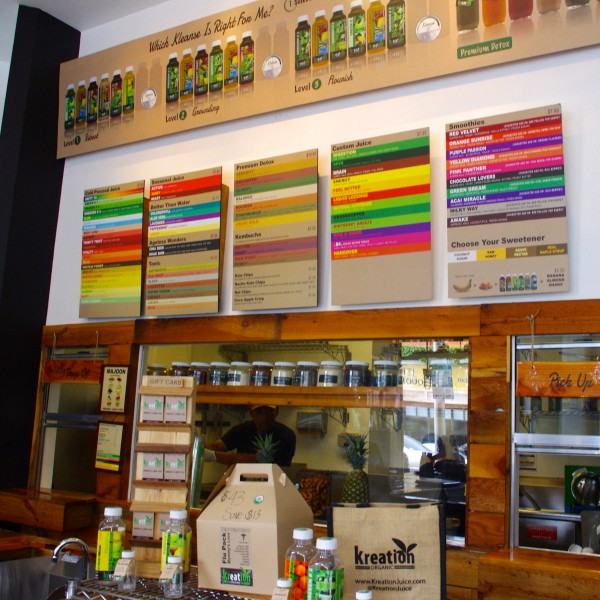 I loved the inside of this place!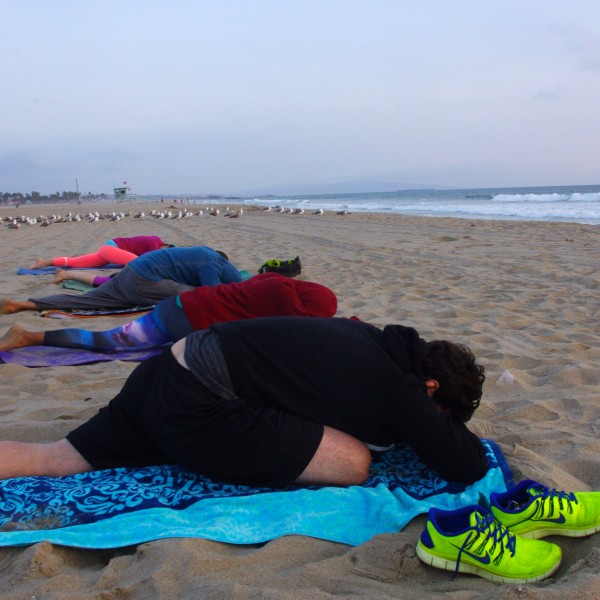 We enjoyed Beach Yoga with Brad one evening… seriously, there is nothing better than doing yoga 20 feet from the ocean. Blissful! (If you are ever in the area you MUST go to his class!)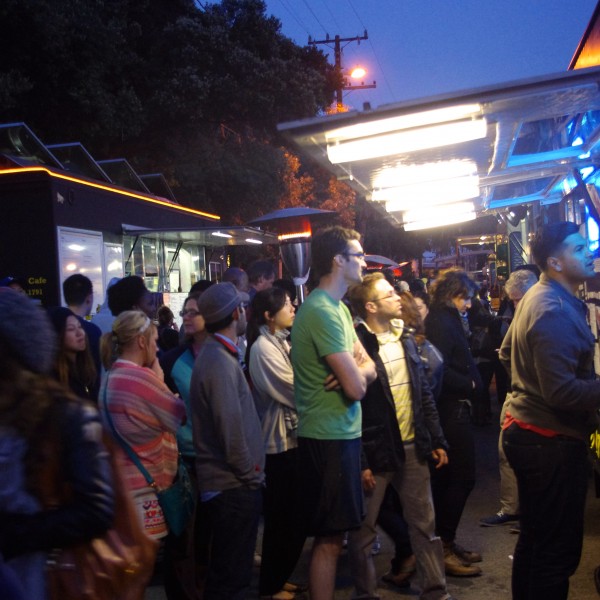 After yoga we stumbled across a Food Truck event in a parking lot in Santa Monica! It was super fun and jam packed with locals! That's always a good sign that the food is worth the wait!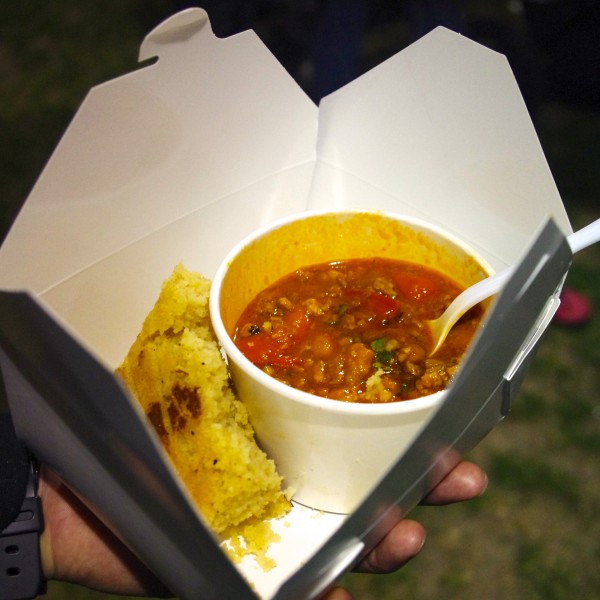 We enjoyed some Turkey Chili and Cornbread from one of the trucks!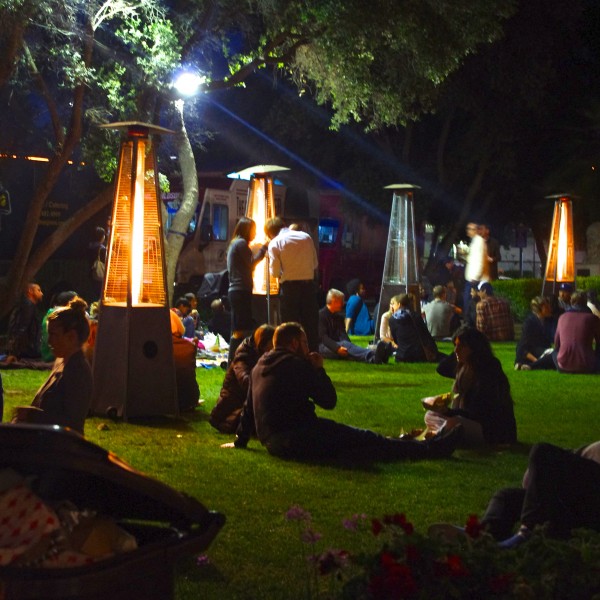 This was the neat little picnic area where everyone mowed down on their Food Truck delights!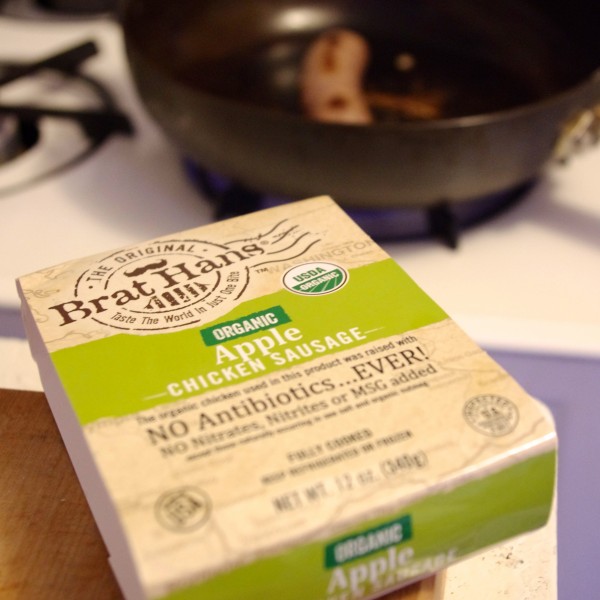 We bought some Organic Apple Chicken Sausage from Whole Foods and ate one almost every morning for breakfast!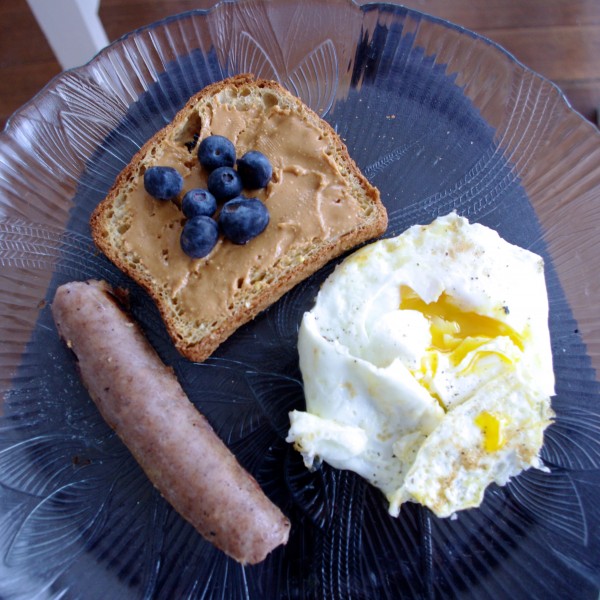 I know, this is kind of an unfortunate looking picture, but my breakfast every morning was a couple organic local eggs, that organic apple chicken sausage, and gluten free multigrain bread with peanut butter and fresh blueberries! We did so much walking on our trip, this was the best way to fuel up in the mornings!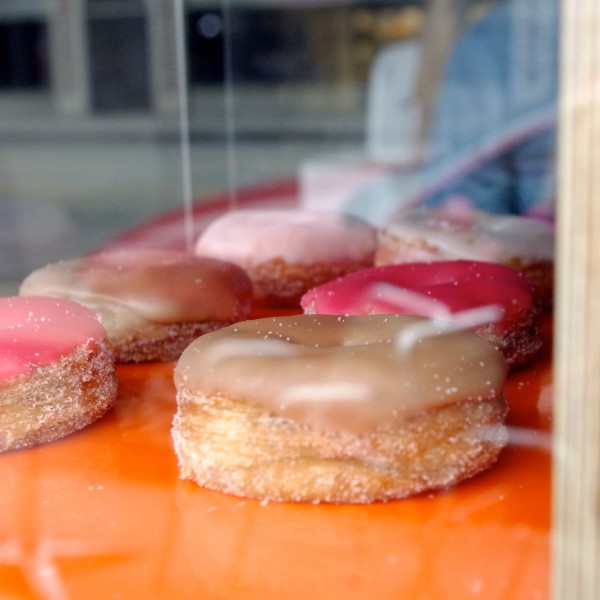 I had to take a pic of these amazing looking donuts from Rockenwager on Abbot Kinney.. believe it or not,  I only looked, didn't touch!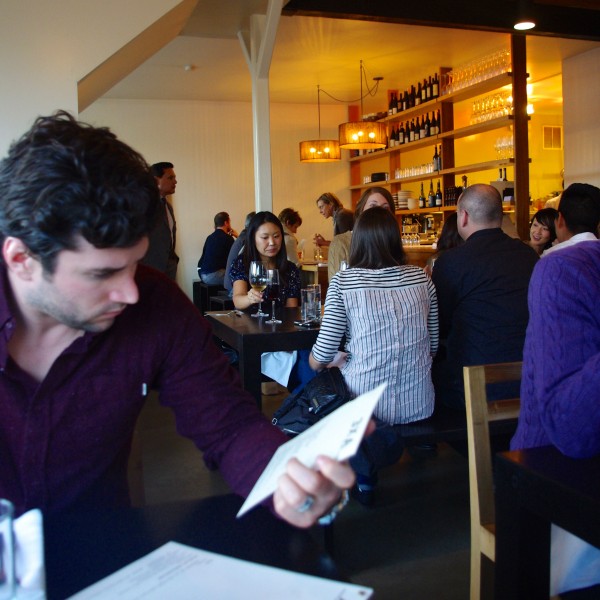 On Wednesday we celebrated my Birthday (which was actually on the Friday but we were flying home that evening) with dinner at AXE (pronounced ash-ay…?). This restaurant features great local, healthy, dishes and had a great atmosphere!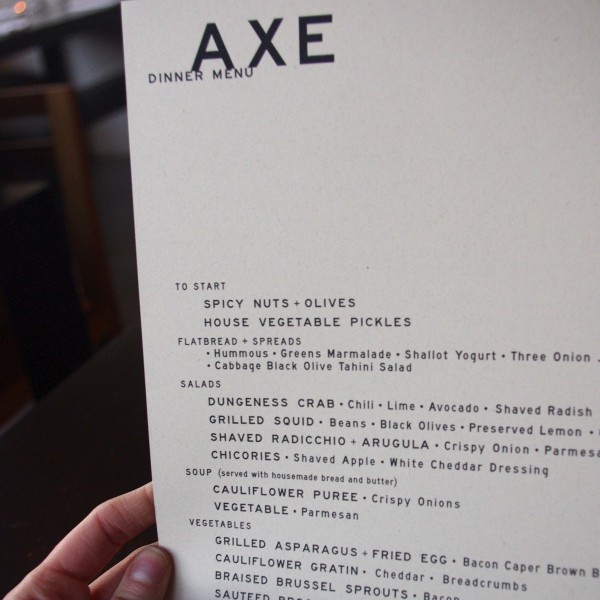 I loved the menu, actually, I loved it all!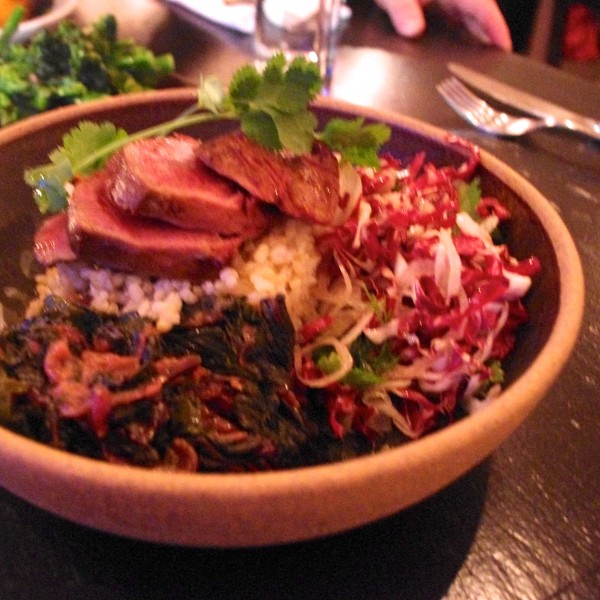 It was too dark so this picture didn't turn out the best but I got "The Bowl" …it had tons of local veggies, grass-fed organic filet marinated in a soy dressing, brown rice, and baked sweet potato. YUM.
Wow, that's a lot of pictures for you! I had a hard time choosing which to post! I hope these eats give you some inspiration for cooking and if you are headed down to Venice anytime soon definitely go check these places out!
I'm working on my own versions of the Chop Salad from Villa Blanca and The Bowl from AXE! 🙂
Have you ever been down to the Venice/Santa Monica area? What are your fave places to dine?! 
Have a wonderful Thursday!
Christal
Nutritionist in the Kitch