This week I have a wonderful guest blogger – Lizanne from Not Your Typical Dietician!
Lizanne and I have been bloggie friends for quite some time now and I love her fresh perspective on nutrition and healthy eating! She comes up with amazingly delicious recipes and is very inspiring! Not to mention her photography is stunning!
Take it away Liz!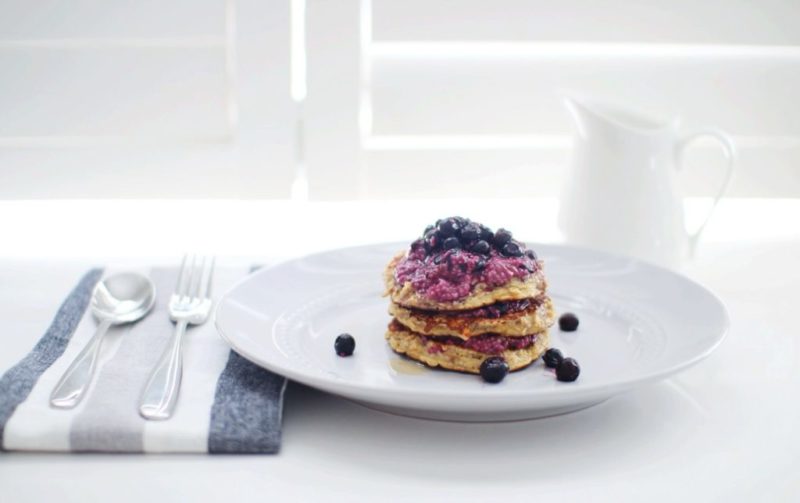 What an honour to be featured on Nutritionist in the Kitch today! This girl seriously knows how to eat healthy food without skipping on taste. She never ceases to amaze me with her super tasty creations and I will often find myself whipping up healthy morsels in the kitchen or going for killer workouts after reading her inspiring words. She got me hooked on these and they NEVER last more than 2 days in my house. Oh and how adorable is Christal and her hubby – a true testament from their challenge together that health can be achieved and enjoyed together as a couple!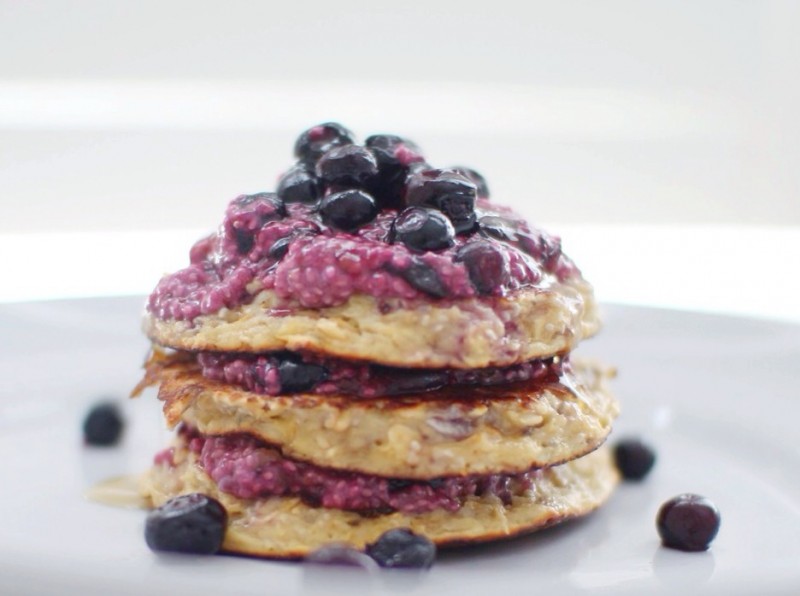 So I know how much Christal loves her breakfast (hello apple caramel pancakes!) and seriously who doesn't like pancakes? Especially if they're guilt free right!?
If you don't have time to make pancakes in the morning, these keep really well in the fridge or freezer. They make a quick breakfast if you put a couple in the toaster and top them with almond butter and fresh banana – divine!
So here they are straight from another nutritionist's kitchen all the way in Sydney, Australia.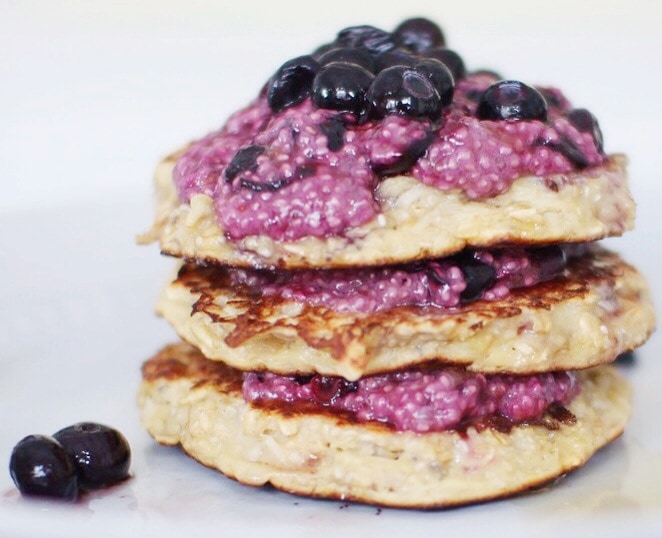 These babies are seriously delicious, moist and syrupy – all things you want in a pancake. They are also really good for you. Here's why:
Eggs – a great source of protein to sustain you throughout the day and fuel muscle fibres, they're also rich in essential fatty acids and fat-soluble vitamins (A,D,E,K)
Coconut – an excellent source of fibre, manganese and copper for healthy bones, red blood cells and immune system
Oats – loaded with a soluble beta-glucan fibre which has been shown to reduce cholesterol and help with weight loss
Chia seeds – these beautiful little seeds can contain up to 6g of fibre in one tablespoon! We need at least 30 grams of fibre per day to reduce our risk of cancers, heart disease and digestive diseases. Chia seeds are also a really good source of heart-healthy omega-3 fatty acids, protein, potassium and calcium.
Blueberries – packed with antioxidants such as anthocyanin, vitamin C, E, and A keep us beautiful and boost our immune system.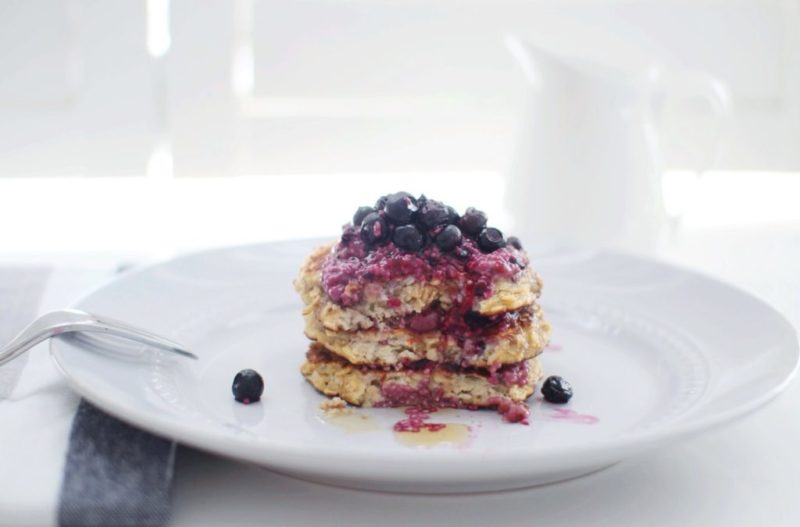 Coconut Oat Pancakes with Blueberry Chia Compote by Not Your Typical Dietician
Instructions
Pancakes
Combine all the pancake ingredients (except the banana) in a mixing bowl.
Rest the mixture for 10 to 15 minutes to allow the chia seeds and oats to soften.
Add the mashed banana and mix through thoroughly.
Heat a non-stick pan on medium heat and add 1 teaspoon coconut oil.
Scoop pancake mixture into heated pan and reduce heat.
Flatten each pancake slightly to allow even cooking.
Flip the pancakes over and cook until golden.
Compote
Add chia seeds to coconut milk and let stand for 5 minutes to thicken.
Lightly warm the blueberries in a pan or a microwave for 10-20 seconds.
Squash the blueberries with a fork and add to chia seed mixture.
Combine well.
Layer each pancake with the blueberry compote, top with more blueberries and drizzle with raw honey or maple syrup. Enjoy!
Nutritional Information
Serving size:
Per Pancake
Calories:
135 kcal
Fat:
6.6g
Carbohydrates:
13g
Sugar:
5.6g
Fiber:
3g
Protein:
4.4g
Wow! What a great recipe – how delicious do those look?!
Thanks Lizanne for the lovely post! Below is Lizanne's bio and other ways to connect with her!
Have a great rest of the week!
Nutritionist in the Kitch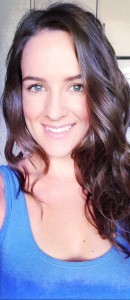 Lizanne lives out her passion for health, food, and exercise as a Dietitian and Personal Trainer in Sydney, Australia. She loves to help people achieve their health and nutrition goals so they can live their best life. On the weekend you will often find her in the kitchen making delicious healthy meals, running her heart out on the coastal paths of Sydney beaches, or spending quality time with her family and friends. Her blog Not Your Typical Dietitian is where she loves to share her nutrition knowledge and healthy recipes to help make the world a healthier and happier place!
Follow her on Facebook