hello…healthy dark chocolate bark!
It's been forever since I've made dark chocolate bark and I have no idea why, it's such a tasty and incredibly easy treat to make. There's literally no way to screw  up chocolate bark, ha! This is definitely one of those recipes where there's beauty in all the imperfections. It's messy, wonderfully unique, and every bite is a little different.
This Christmas season I haven't actually spent much time making festive treats like this bark because I've had a lot of other recipe creating on the go for the blog. But, among the few treats and desserts that I have made, this bark definitely stands out the most. It has to do with the combination of salted caramel, a creamy and rich peanut butter swirl, the gluten free pretzels, and a delicious, decadent layer of dark chocolate. Ooooo yes, come to mama!!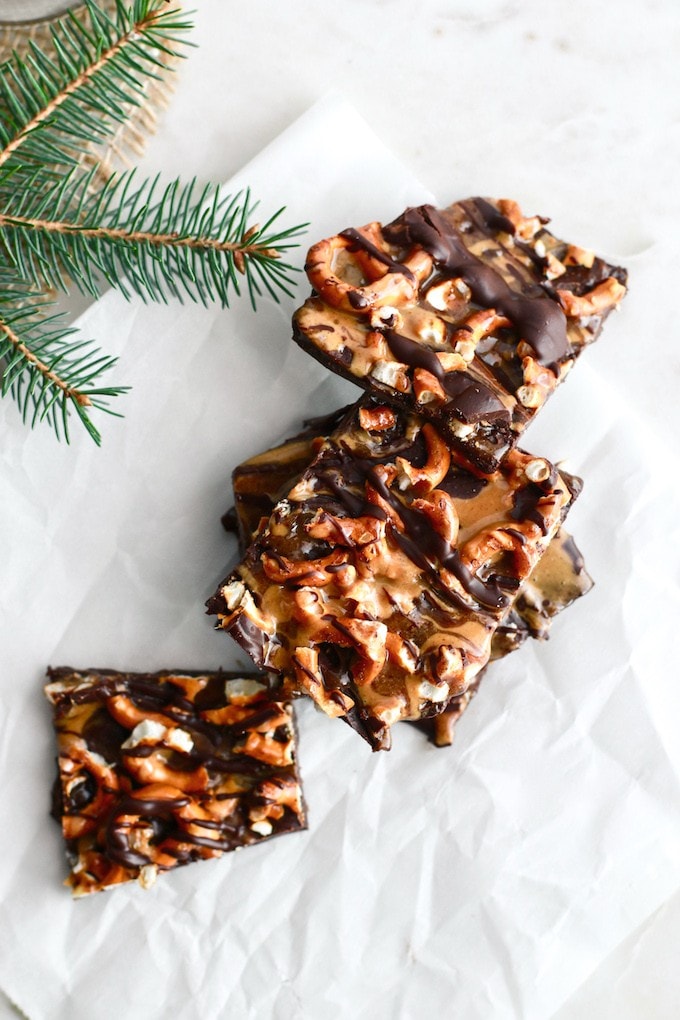 …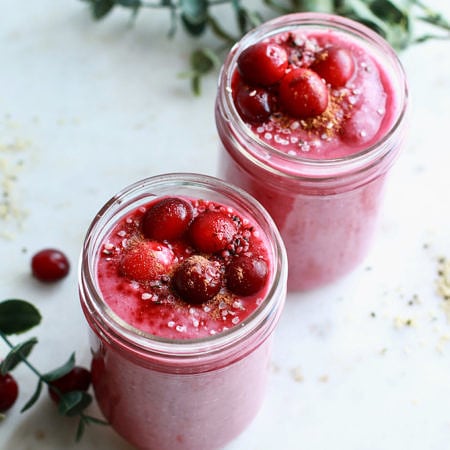 We are just a couple weeks away from Christmas and I'm sure many of you, like myself, have been to at least a couple of holiday parties, events, or dinners…and have enjoyed a few (or many) sugary festive treats! While I am a big advocate of balance and don't deny myself of my fave treats…