Simple, delicious, and wholesome plant-based breakfast recipes to fuel you all morning long. All are vegan or vegetarian (they include eggs), gluten free, and dairy free!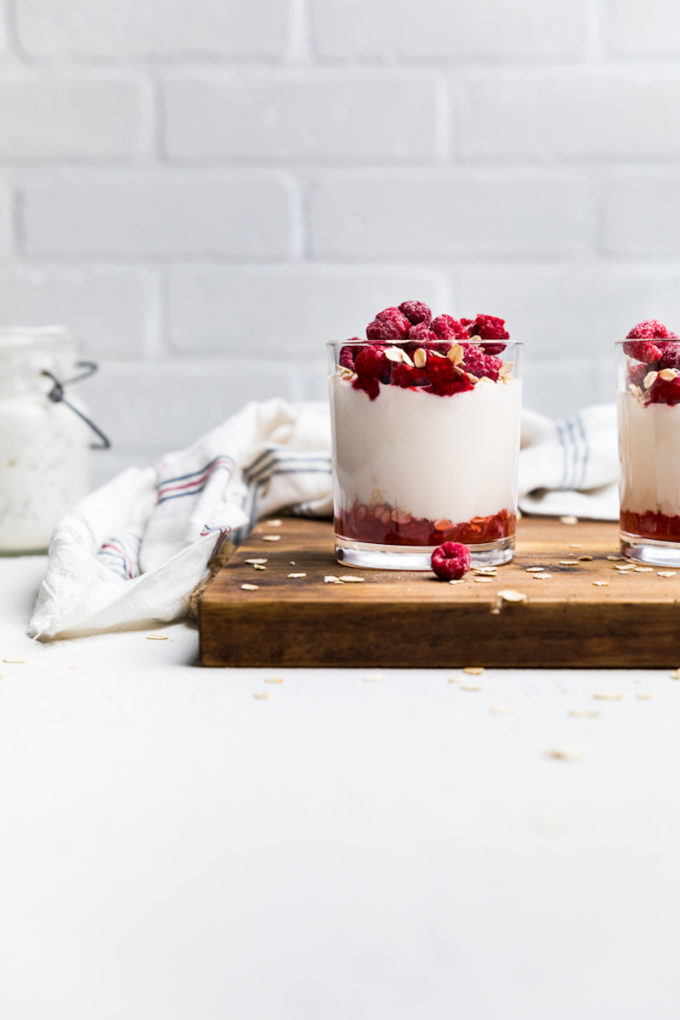 photo via Make It Diary Free
What is a plant-based diet?
I'm sure you've been hearing this term a lot more these days, but there seems to be a bit of confusion about what "plant-based" really means. Honestly the first time I heard "plant-based diet" I thought it was just another way of saying "vegan", but it's actually quite different. A vegan diet is one that is completely void of animal-sourced foods (meat, poultry, dairy, eggs, fish, etc.), and often those following a vegan diet will also follow a vegan lifestyle meaning they don't usually use any animal-based products like leather or wool.
While a vegan diet is free of animal products, it doesn't necessarily mean it's free of sugar, refined flours, or processed foods as we all know there's no shortage of vegan donuts, cookies, Mac & Cheez, and croissants on the market. A "plant-based" diet however, revolves mainly around healthy, unprocessed or minimally processed plant-sourced foods (nuts, seeds, vegetables, fruits, grains, legumes) with some animal based products like free-range eggs, organic poultry, or wild fish. A plant-based diet is focused around whole foods and unprocessed options, with the idea to eat plant foods… and lots of them!
I love this concept of eating and I truly feel that a plant-based diet is a great way to eat for amazing energy, stellar digestion, and overall great health. With the growing popularity of plant-based eating, I thought it would be fun to share 17 delicious and healthy plant-based breakfast recipes from NITK and the blogosphere to show you just how wonderful plant-based eating can really be. Whether you prefer a savoury breakfast or a sweet breakfast (or a little mix of both) I guarantee there will be at least a couple easy plant-based breakfast recipes on this list to suit your fancy!
The Plant-Based Breakfast Recipes: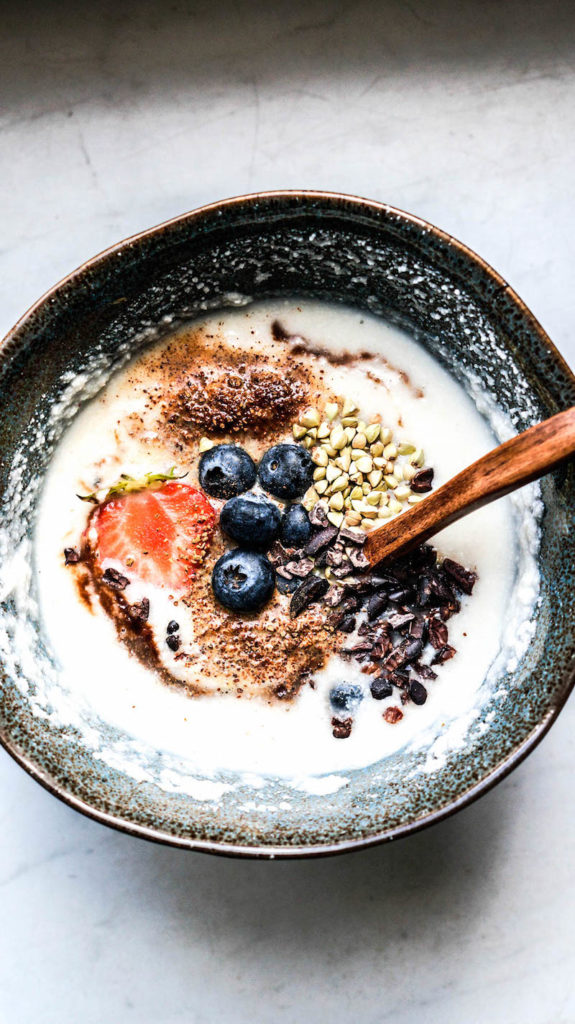 Cocoprorridge Bowl from When Sweet Becomes Healthy
This stunning bowl is filled with delicious plant-based ingredients including banana, coconut flour, cinnamon, vanilla, buckwheat groats, and cocoa nibs. Grab a spoon and dive in!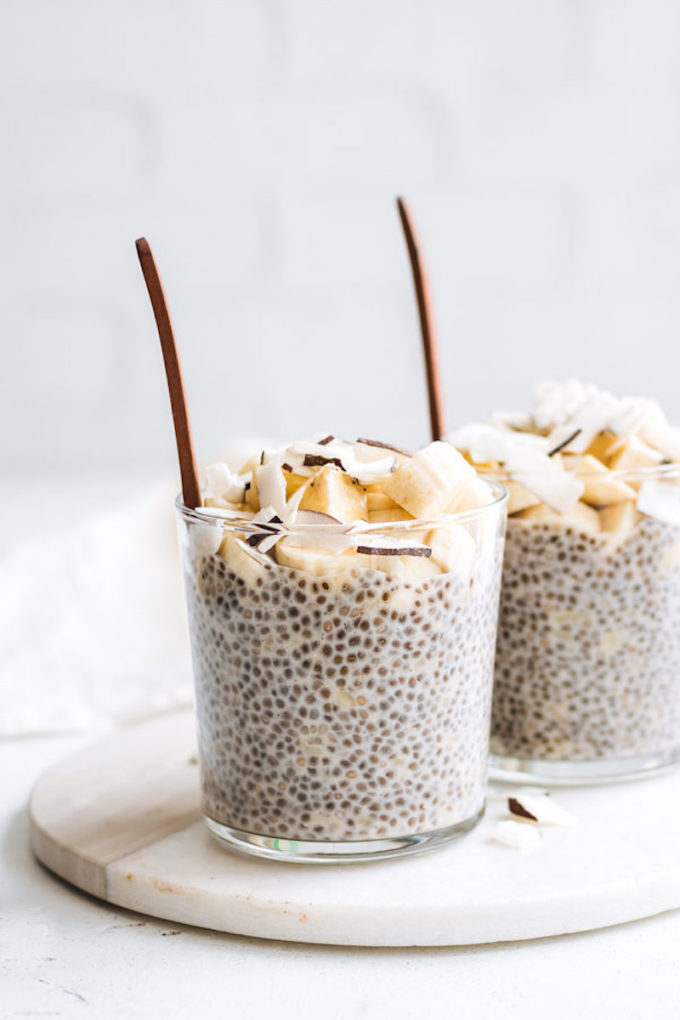 Banana Cream Pie Chia Pudding From Choosing Chia
Chia seeds are an amazing and super healthy plant-based food that does wonders for your digestive system and works wonderfully in this delicious breakfast pudding recipe from Choosing Chia.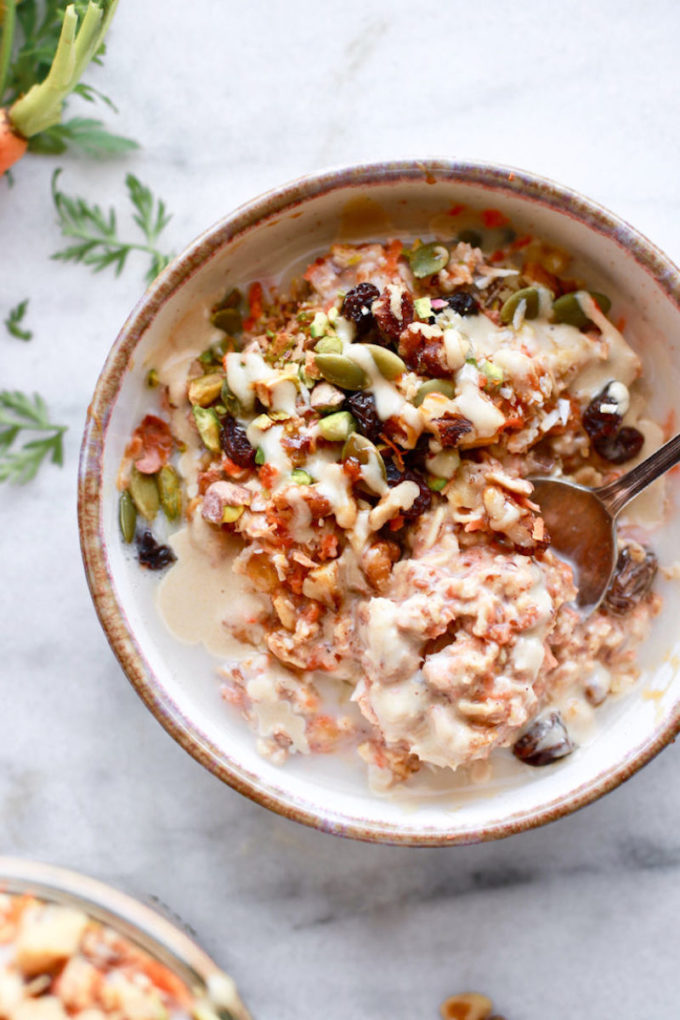 Carrot Cake Overnight Oats from NITK
Carrots may be a vegetable but they seem sweet and blend wonderfully with oats, raisins, walnuts, coconut yogurt, and plant-based milk in this tasty and satisfying overnight oats breakfast.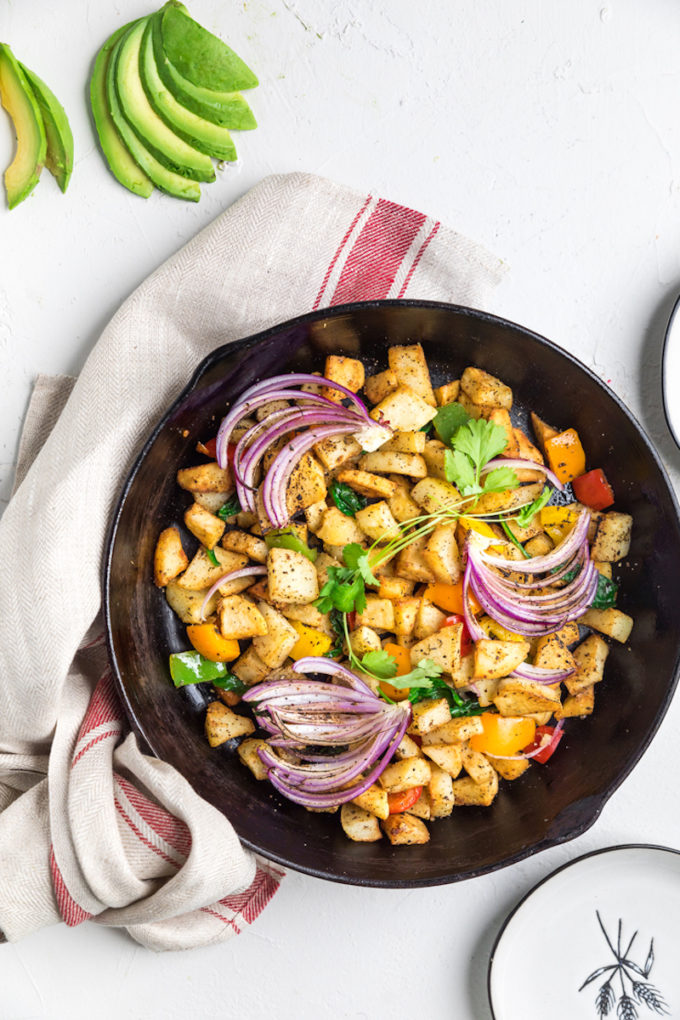 Breakfast Skillet Recipe from Make It Dairy Free
This bright and beautiful breakfast skillet is loaded with plant-based ingredients including potatoes, bell peppers, onion, mushrooms, spinach, and the perfect touch of herbs!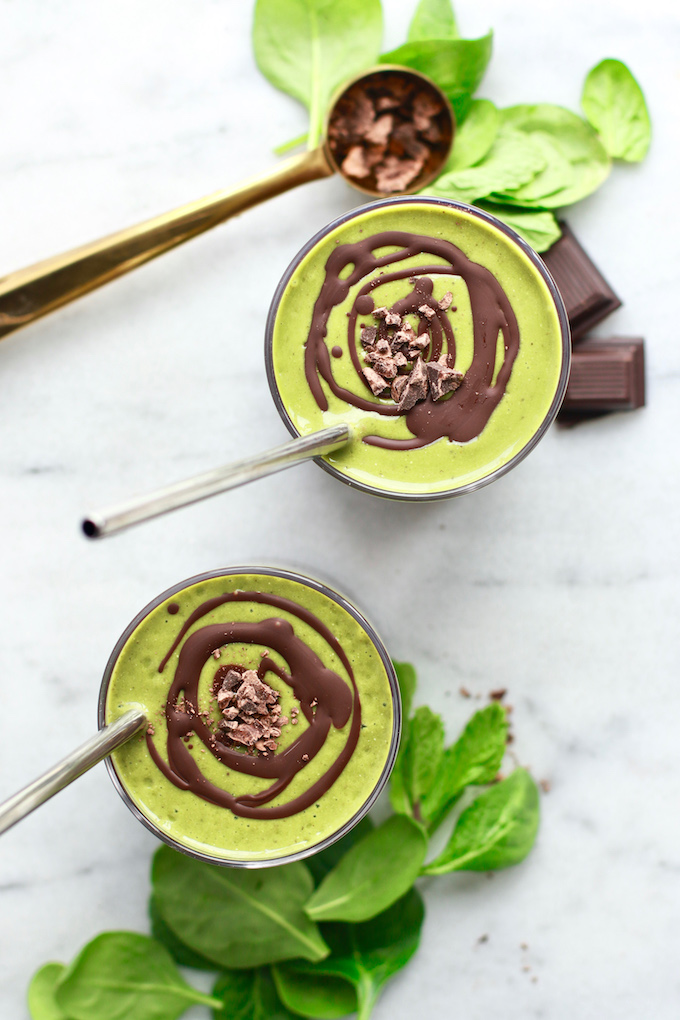 Mint Chocolate Green Smoothie from NITK
Gorgeous, green, and perfectly plant-based, this smoothie recipe is packed with spinach, banana, and ground flaxseed. The dark chocolate is optional but adds a delicious sweetness and a touch of antioxidants.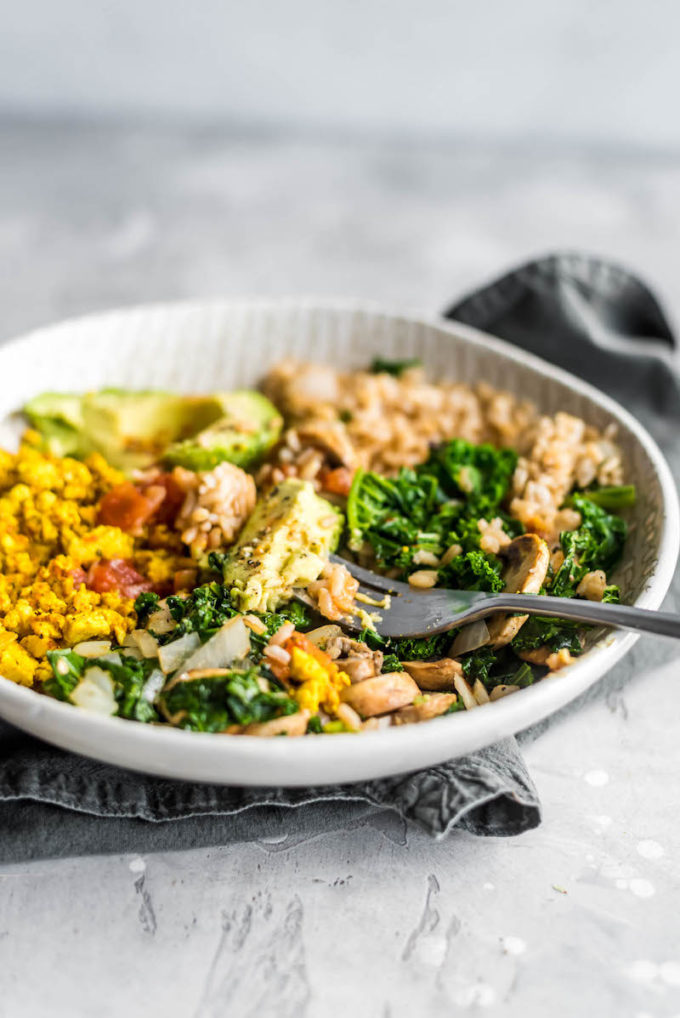 Savory Vegan Breakfast Bowl from Running On Real Food
This colourful breakfast bowl from Deryn of Running on Real Food is filled with scrambled tofu (an awesome plant-based breakfast protein), kale, avocado, mushrooms, and cooked brown rice.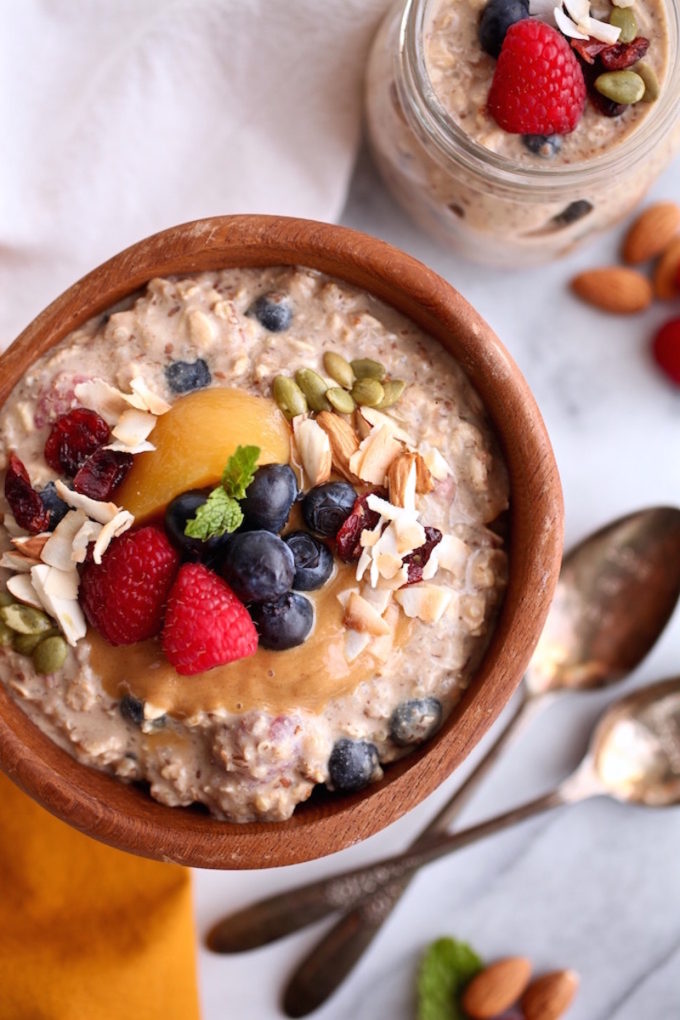 Fruit-Filled Overnight Oats from NITK
Oats and quinoa are the beautiful grains that make the base of this delicious plant-based breakfast recipe topped with tons of fruit, seeds, coconut, and nut butter.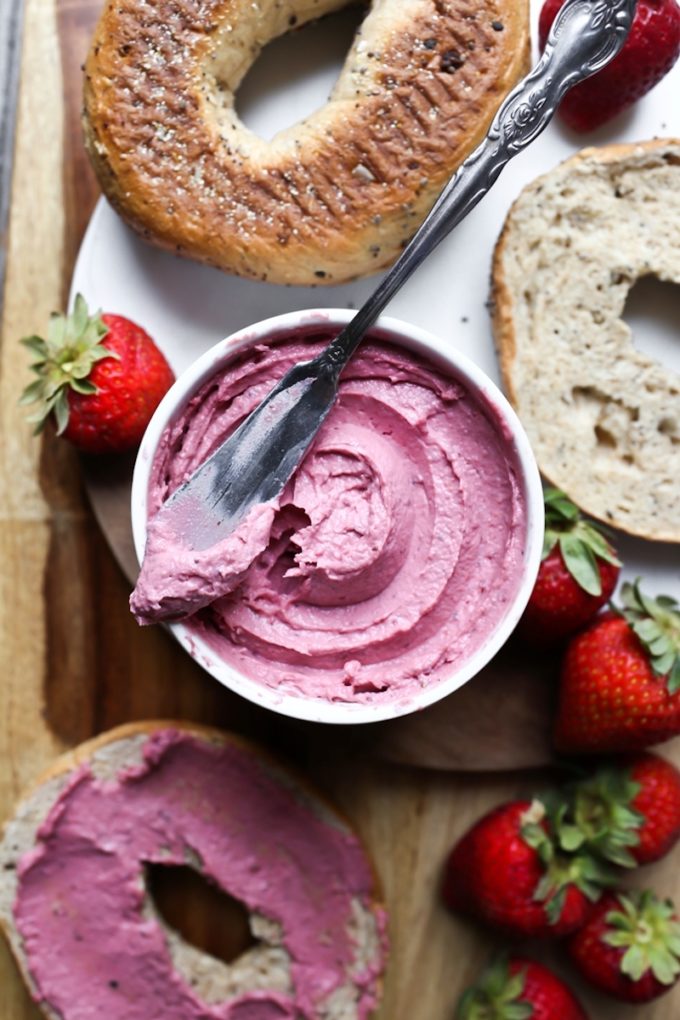 Strawberry Cream Cheese from The Vegan 8
Um, yum. I think I'd like to put this plant-based cream cheese on everything. It's made from freeze-dried strawberries, cashew butter, and plant-based yogurt and is a perfect way to brighten up any morning!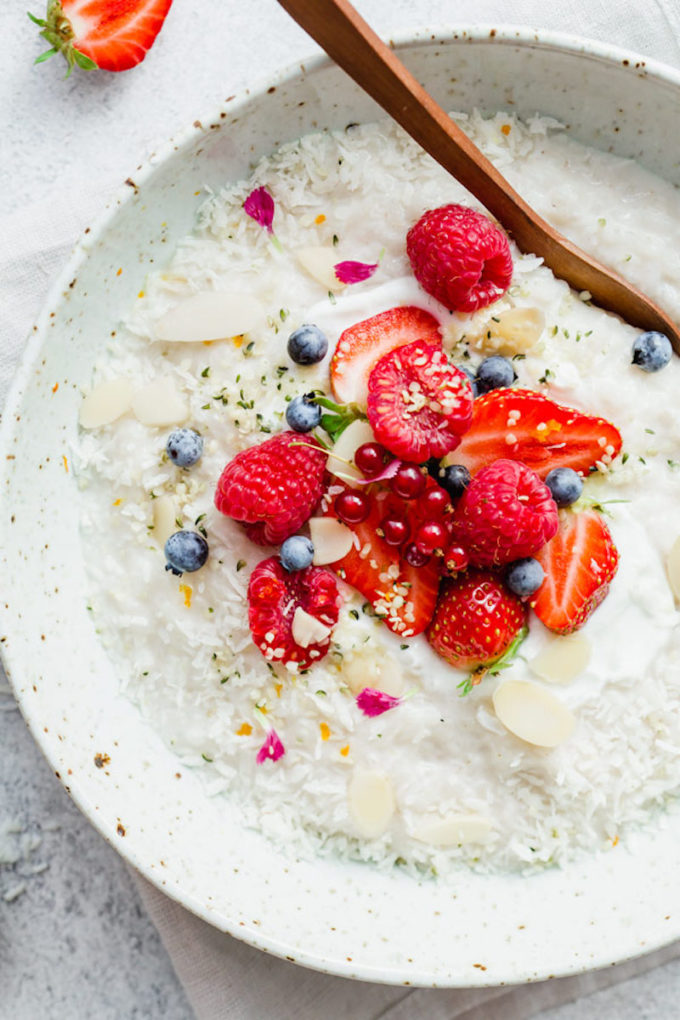 Vegan Coconut Rice Pudding from Choosing Chia
Another delightful and easy plant-based breakfast recipe from Choosing Chia, this pretty rice pudding is filled with coconut milk, rice, vanilla, cardamom, pure maple syrup, and topped with juicy berries.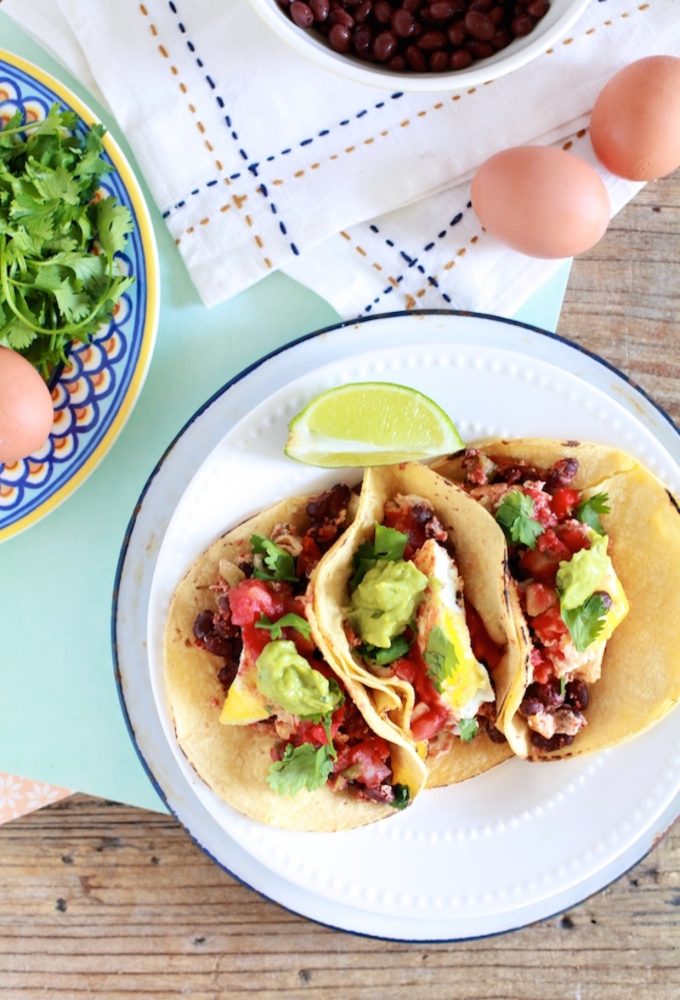 Huevos Rancheros Breakfast Tacos from NITK
Another tasty savoury option, these tacos do contain eggs (which are fine on a plant-based diet) but are also loaded with lots of plant foods including beans, tomatoes, avocado, cilantro, and lime.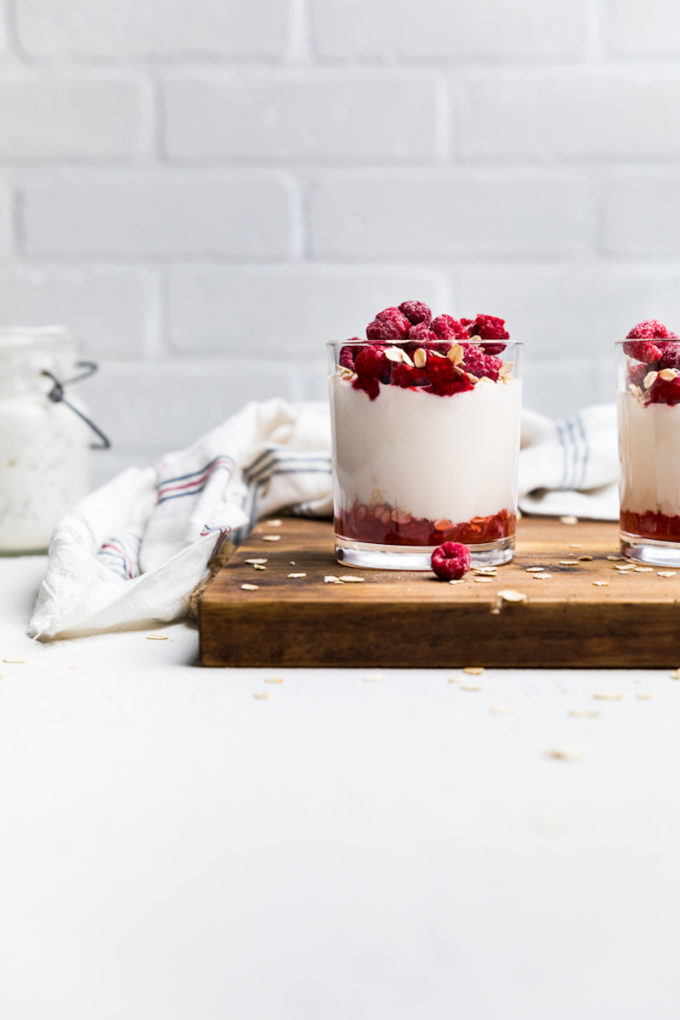 Dairy Free Coconut Yogurt from Make it Dairy Free
Making your own homemade plant-based yogurt has never been easier with this super simple tutorial from Make It Dairy Free. The coconut yogurt finds it's way into this delicious fruit and coconut yogurt breakfast parfait.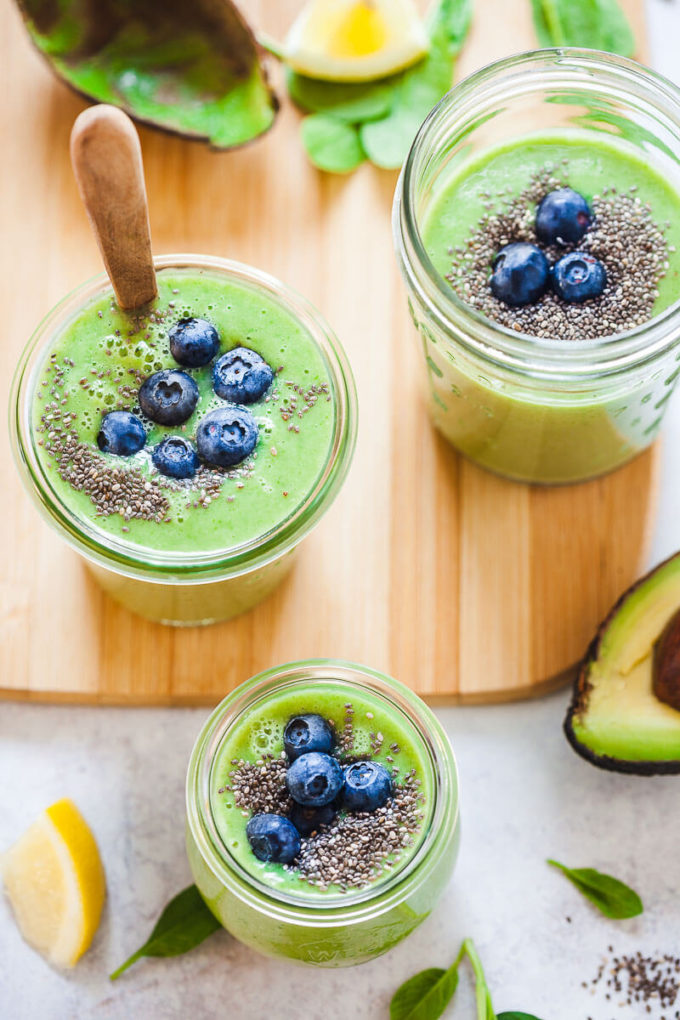 Super Green Avocado Smoothie from Vibrant Plate
Filled with avocado, spinach, banana, lemon, and plant-based yogurt, this smoothie is sure to fill you up at breakfast and put a big smile on your face. I'm sure my almost 2-year old daughter would love this one too!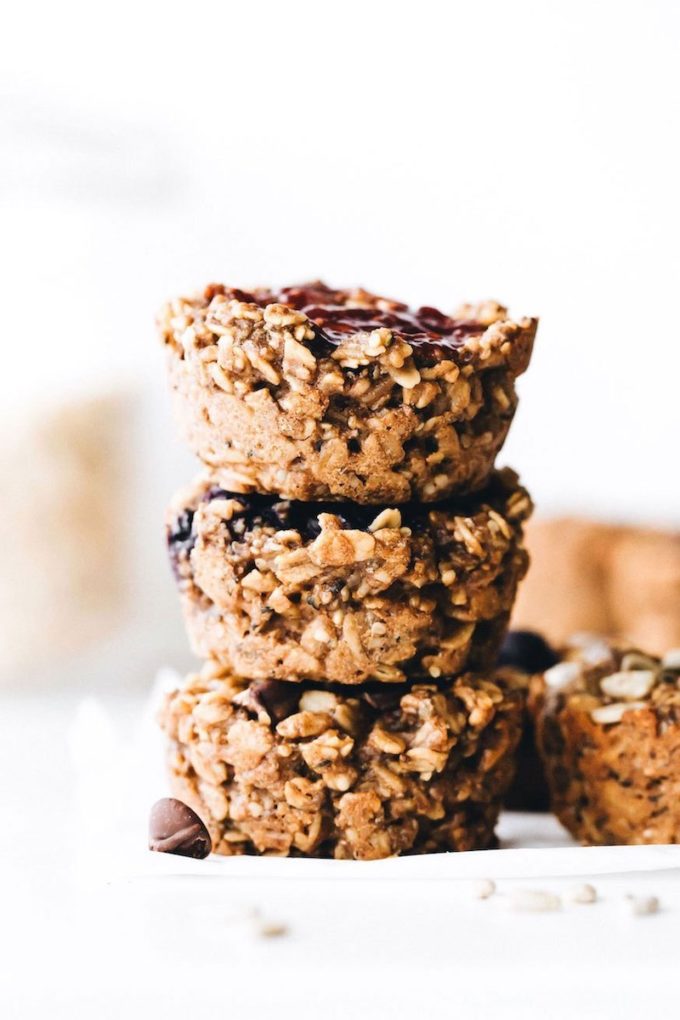 Sunbutter Baked Oatmeal Cups from Feasting On Fruit
These gorgeous looking plant-based breakfast cups are filled with natural, unsweetened sunflower seed butter, rolled oats, applesauce, hemp seeds, and chia seeds. They would make a great morning snack too and being nut-free, a great lunchbox addition.
Zen Quinoa Breakfast Bowl from NITK
This is still one of my most popular breakfast recipes, inspired by a lovely little cafe in Oahu. Loaded with plants like broccoli, tomato, kale, mushrooms, carrot, and quinoa then topped with scrambled eggs or tofu, avocado, and sprouts, it's a plant-based breakfast bowl sure to please.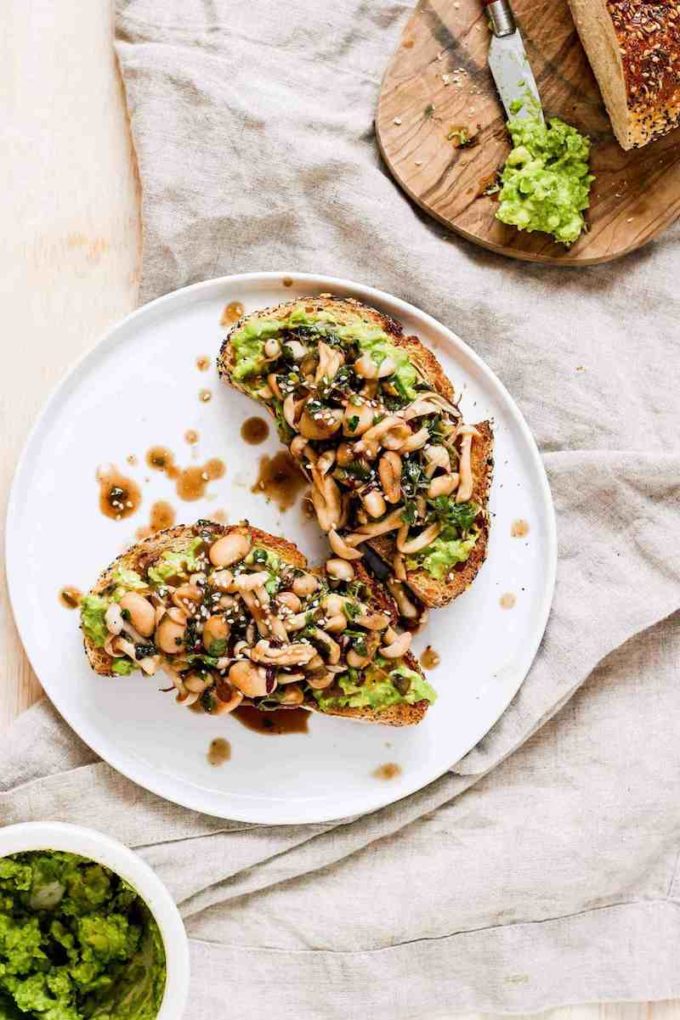 Mushroom Bean Avocado Toast from Grateful Grazer
Move over plain avocado toast, this mushroom bean toast is another savoury option to try for a healthy and filling plant-based breakfast.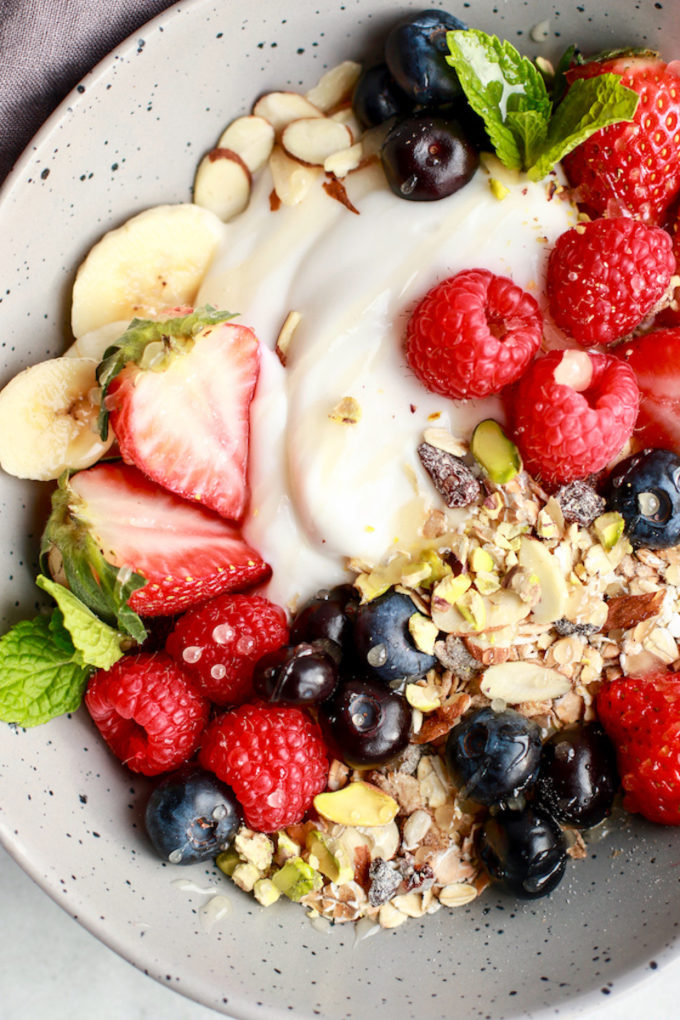 Simple Healthy Breakfast Muesli from NITK
Berries, berries, and more berries alongside plant-based yogurt, rolled oats, dried fruit, nuts, seeds, and a sprig of mint. It's all plants, it's all yummy, and all drizzled with a perfect touch of honey. Delicious!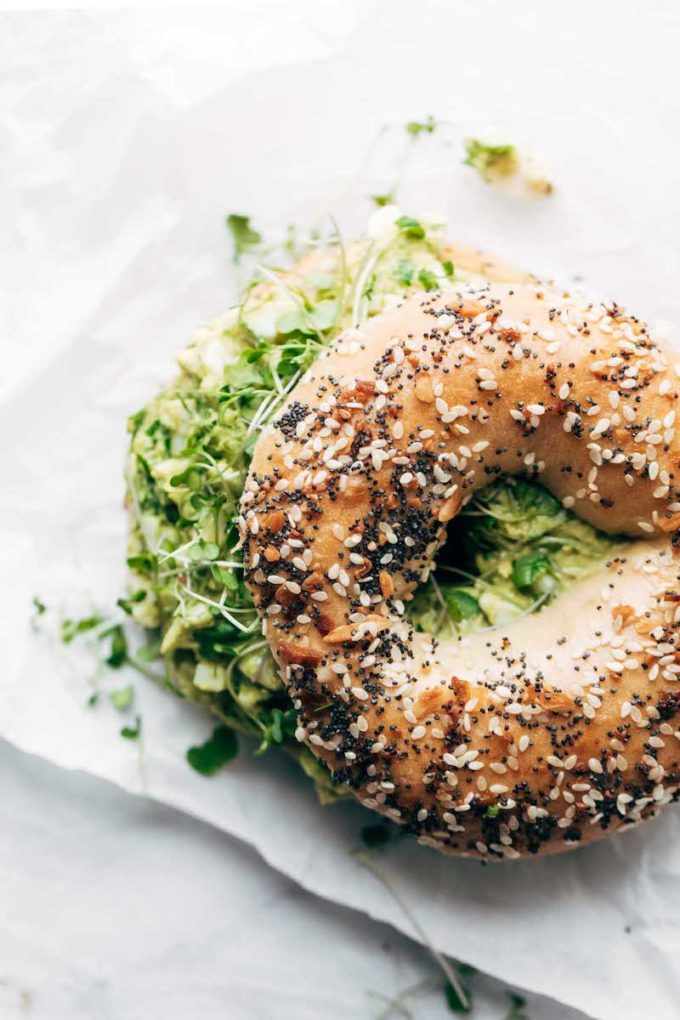 The Best Avocado Egg Salad from Pinch Of Yum
This final addition to this easy plant-based breakfast recipe list is a super tasty egg salad option from Pinch of Yum that's packed with avocado, dill, parsley, and lemon. Perfect on a gluten-free grain bagel or enjoy it with a spoon. It's up to you!
If anyone ever said plant-based is boring, they are definitely mistaken. All that colour, all that wholesome goodness, I'd be happy to eat plant-based breakfasts for the rest of my life! Tell me, which one will you try first?
Have you tried a plant-based diet, or is this a way you normally eat? Is this something you'd like to try but weren't sure where to start? Start with breakfast and the recipes in this list. Let's chat about it in the comments! Don't forget to pin the photo below to save this awesome roundup for later and of course, share the love!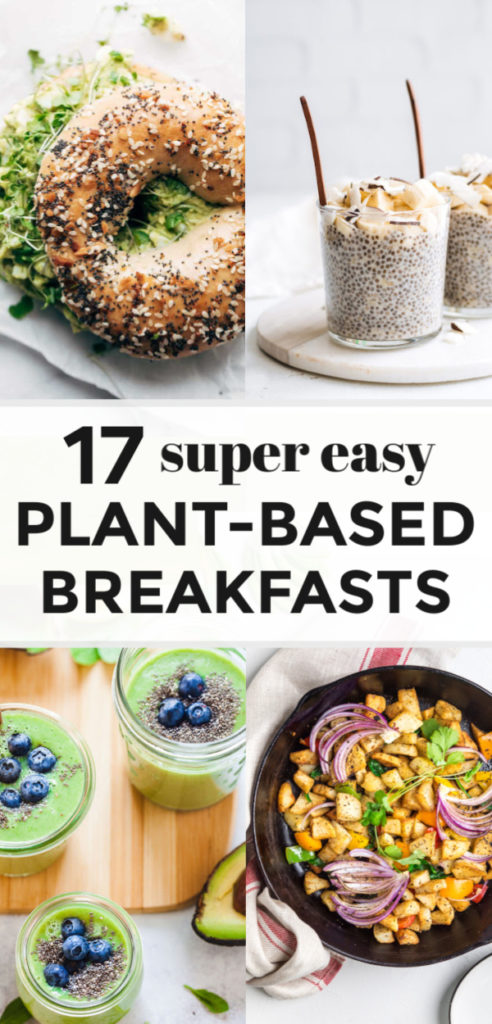 More Plant Based Inspiration You'll Love:
Have an awesome day!
Christal // NITK