These healthy and delicious plant based snacks are easy, quick, and can satisfy a sweet tooth or a savoury tooth. Each recipe is vegan or plant based and gluten free too!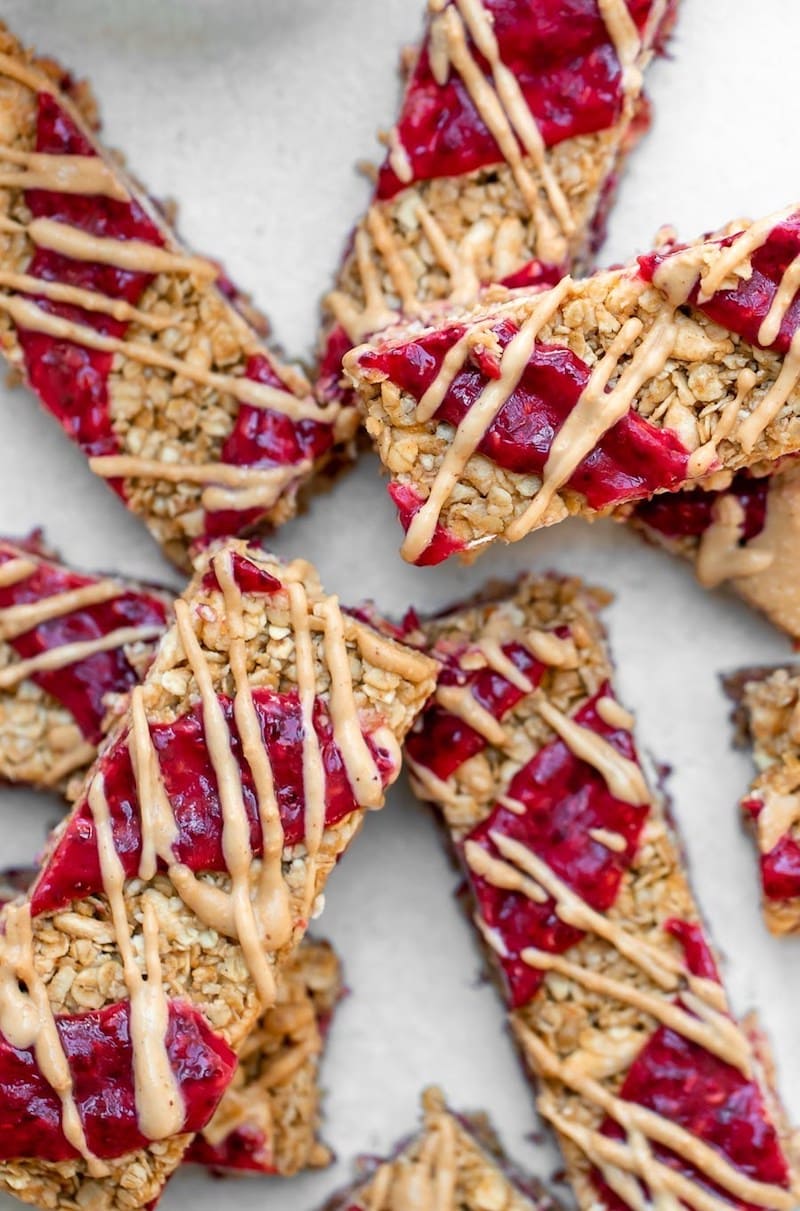 photo from Eat With Clarity
Delicious & Easy Plant Based Snacks You've Got To Try!
I hope you are all having a wonderful January so far, it's crazy to think the month is already half over. It's been so super cold here in YEG, so we've been spending a lot of time indoors and our house renovation is progressing slowly but surely! We are now at the drywall stage which is really cool because drywall definitely starts to give the home a more finished look. Fingers crossed we will be moving in at the end of February.
In the meantime I've been keeping myself occupied by making delicious plant-based recipes from The Vegan Bundle I shared about a couple weeks ago. I've spoken to many of my friends and readers who don't necessarily want to switch to a vegan diet but are intrigued by adding more plant-based foods into their routine. I totally get that! I myself am not a vegan, and I do love a good burger (hello Alberta beef!), but I also love adding plant based snacks and meals into my days. I've scoured the blogosphere and put together a mouthwatering list of 18 plant based snacks that are either sweet or savoury!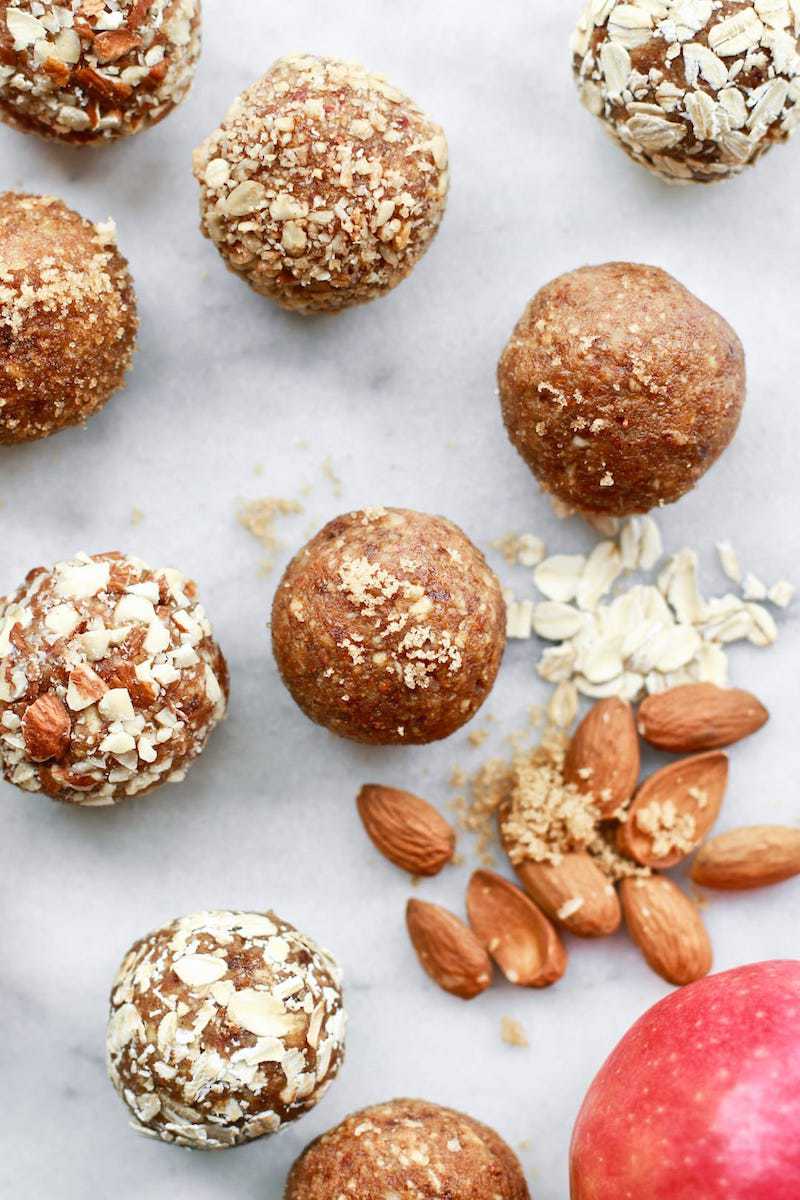 What Is a Plant Based Diet?
The first time I heard "plant-based diet" I thought it was just another way of saying "vegan", but it's actually quite different. A vegan diet is one that is completely void of animal-sourced foods (meat, poultry, dairy, eggs, fish, etc.), and often those following a vegan diet will also follow a vegan lifestyle meaning they don't usually use any animal-based products like leather or wool. While a vegan diet is free of animal products, it doesn't necessarily mean it's free of sugar, refined flours, or processed foods as we all know there's no shortage of vegan donuts, cookies, Mac & Cheez, and croissants on the market. A "plant-based" diet however, revolves mainly around healthy, unprocessed or minimally processed plant-sourced foods (nuts, seeds, vegetables, fruits, grains, legumes) with some animal based products like free-range eggs, organic poultry, or wild fish. A plant-based diet is focused around whole foods and unprocessed options, with the idea to eat plant foods… and lots of them! I love this concept of eating and I truly feel that a plant-based diet is a great way to eat for amazing energy, stellar digestion, and overall great health.
Without further adieu…the snacks!!
The Sweet Plant Based Snacks:
When it comes to sweet snacks that are plant-based, these are usually focused around fruit, nuts, seeds, unrefined grains like oats and natural unrefined sugars including pure maple syrup and coconut palm sugar! Some plant-based snacks may include honey (remember it's not the same as vegan) but the overall concept is that these sweet snacks are made with mostly whole, unrefined plant foods. This list is incredibly mouthwatering and includes a sweet snack for even the pickiest eaters!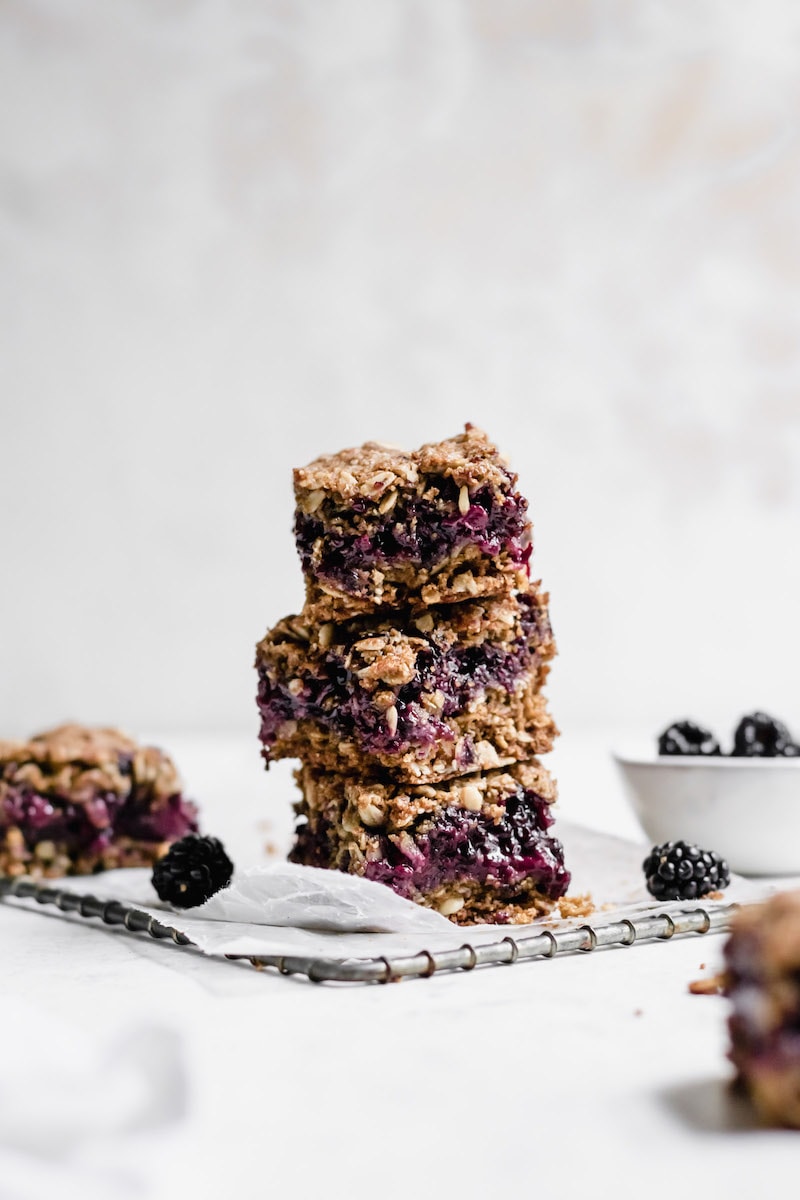 Blackberry Crumb Bars from Well-fed Soul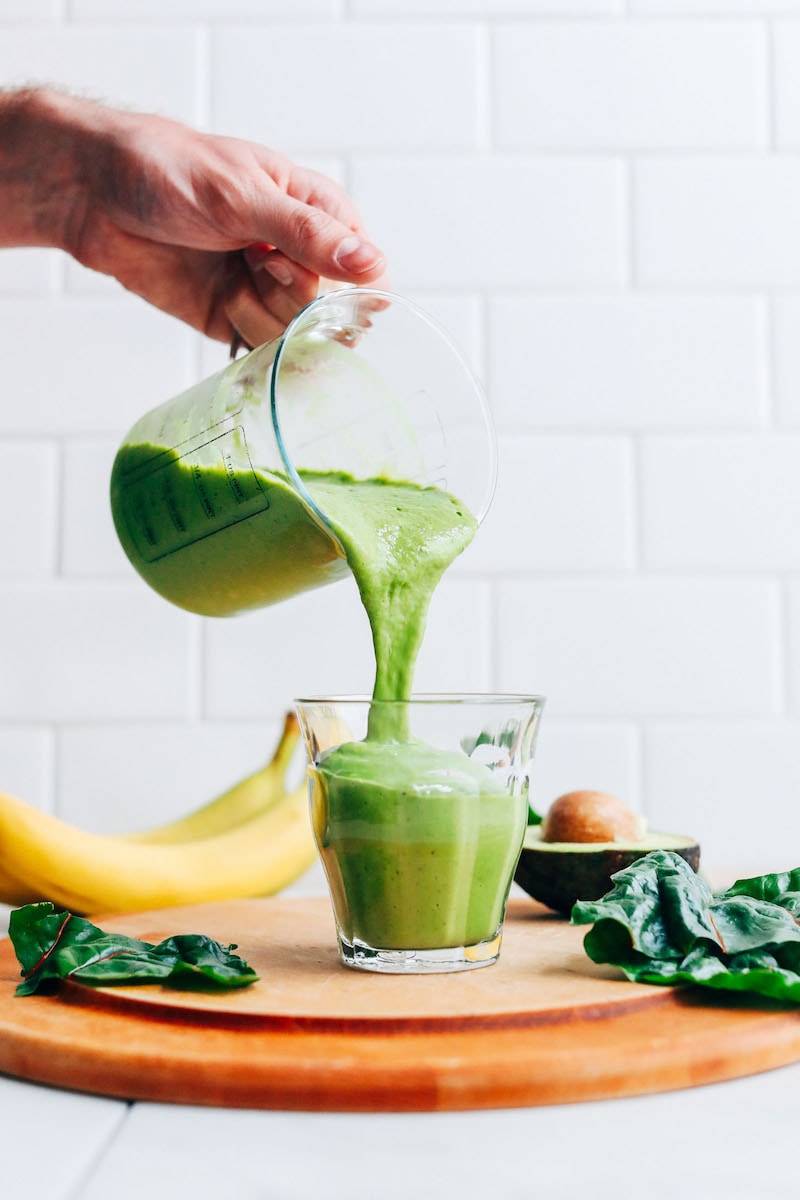 Avocado Banana Green Smoothie from Minimalist Baker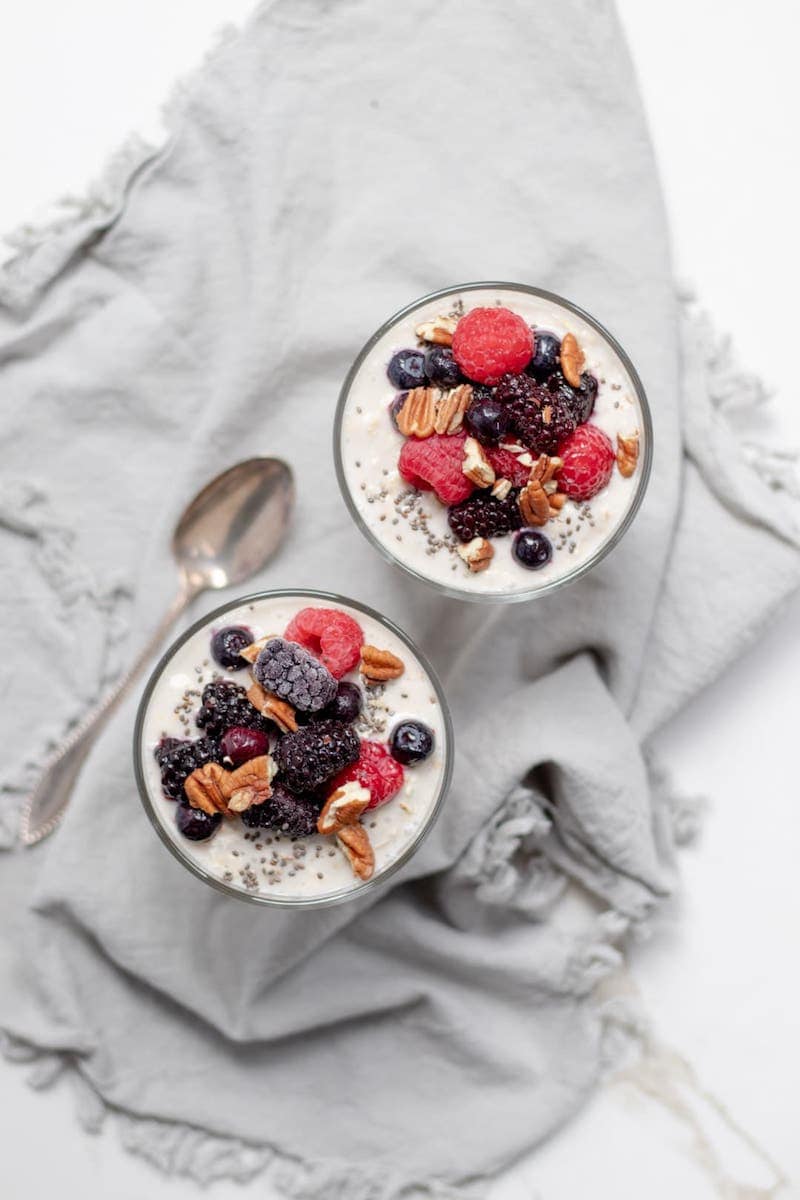 2-Minute Easy Vegan Yogurt Oats from My Quiet Kitchen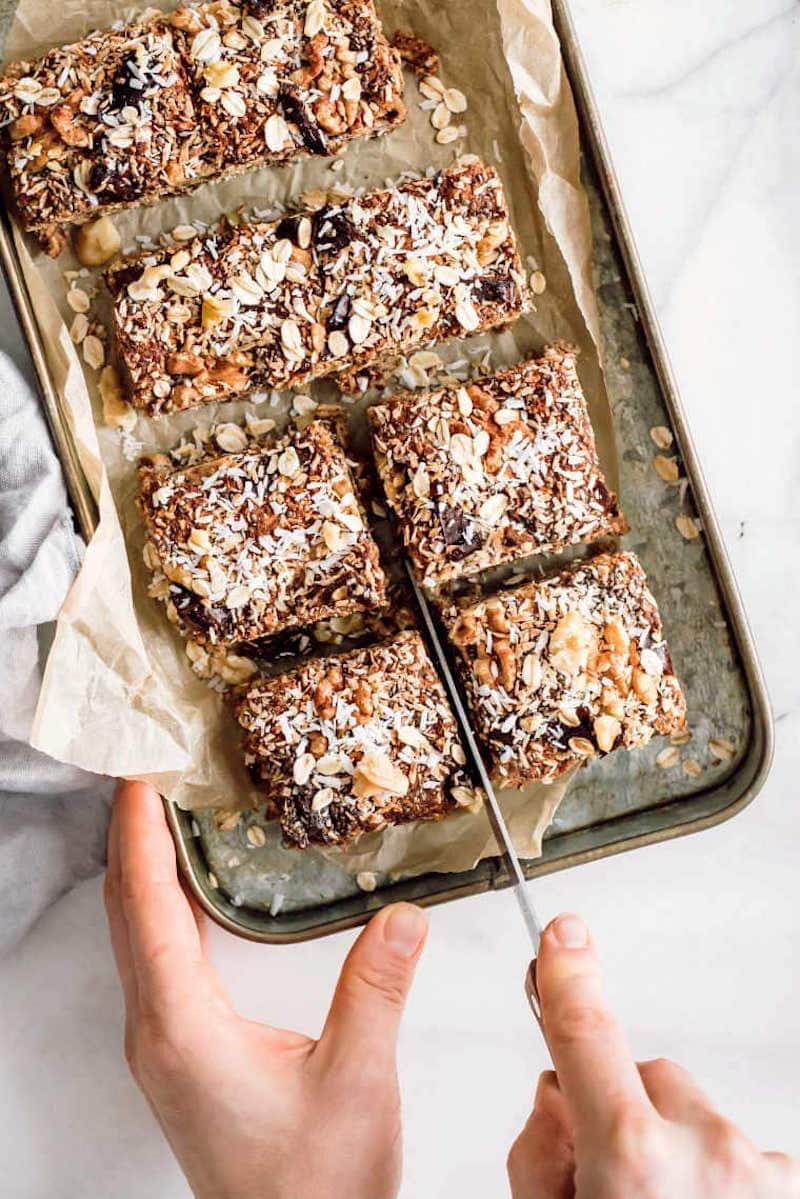 Healthy Vegan Oat Bars from Nutriciously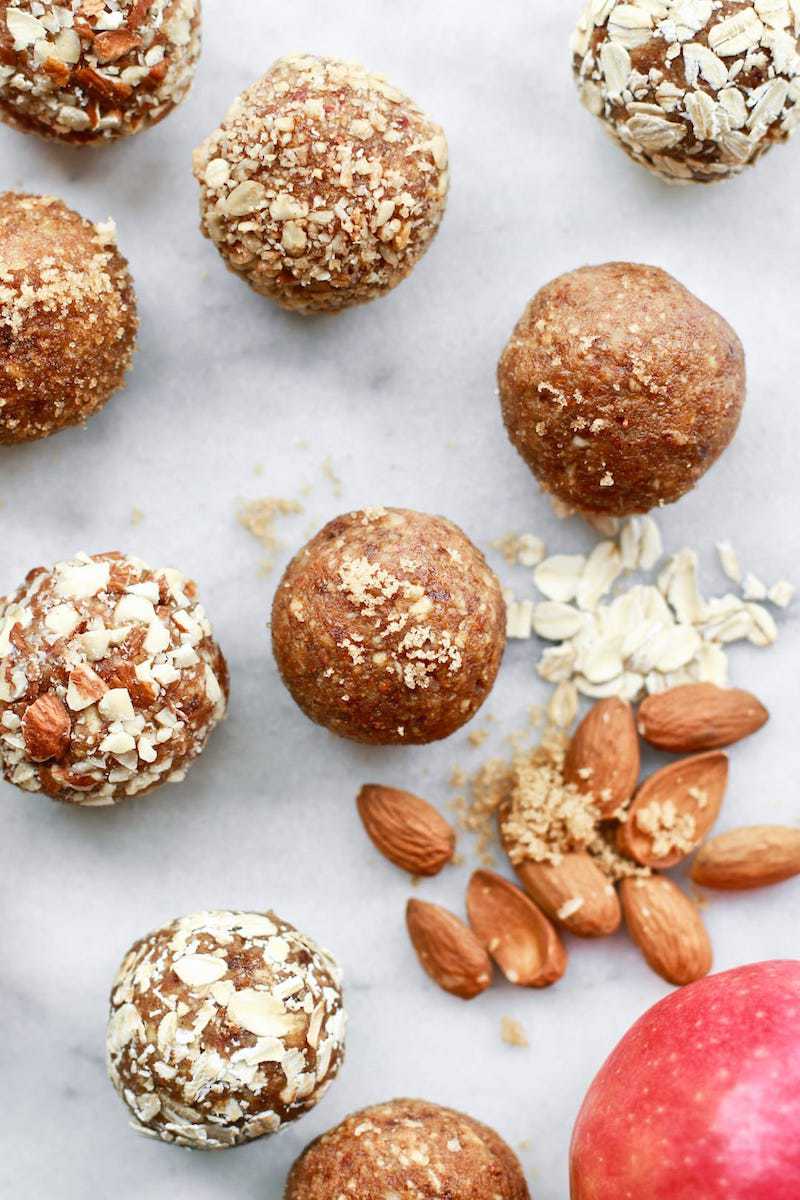 No-Bake Apple Almond Butter Balls from NITK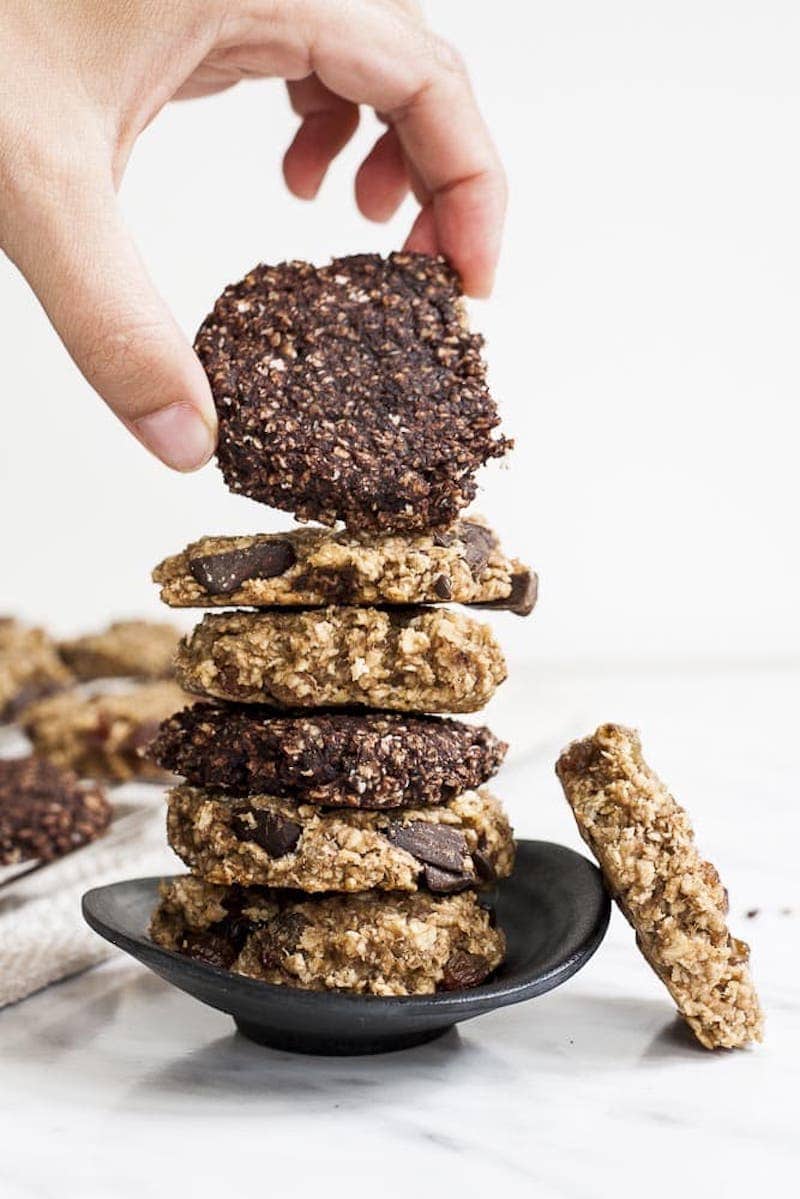 3-Ingredient Banana Peanut Butter Oatmeal Cookies from My Pure Plants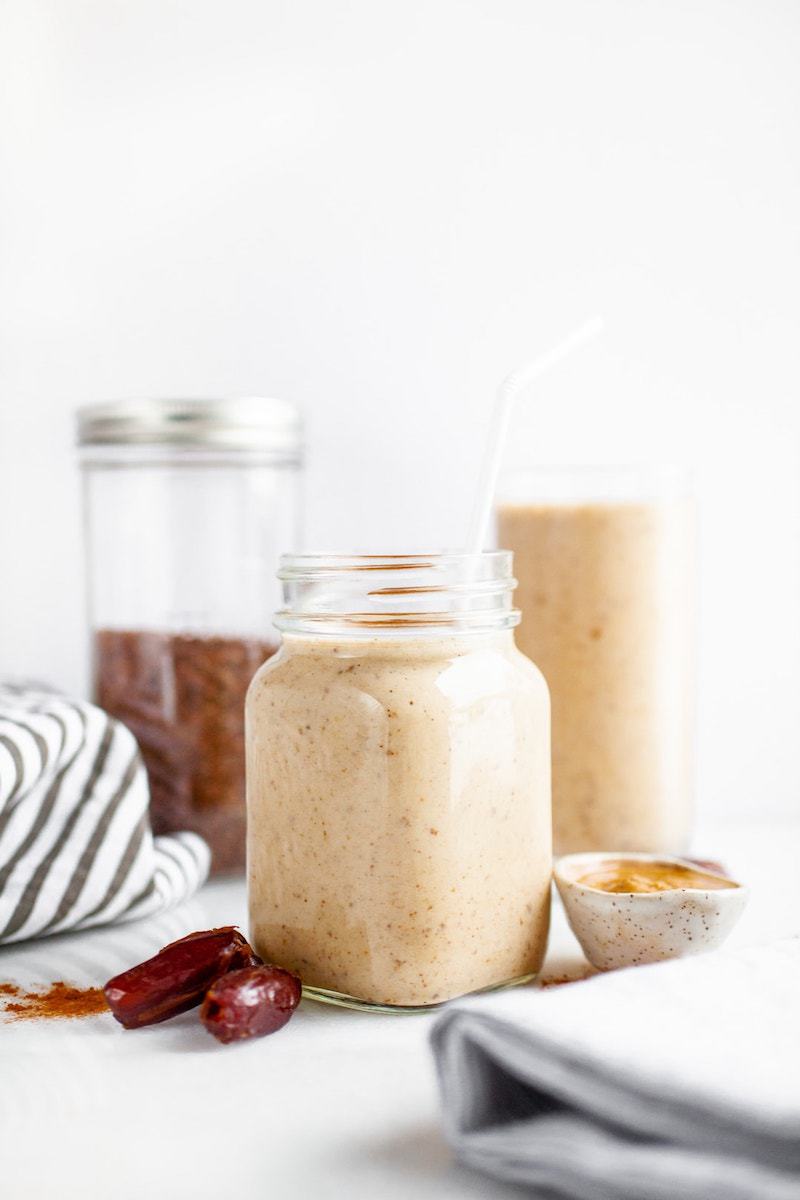 Banana Almond Butter Date Smoothie from NITK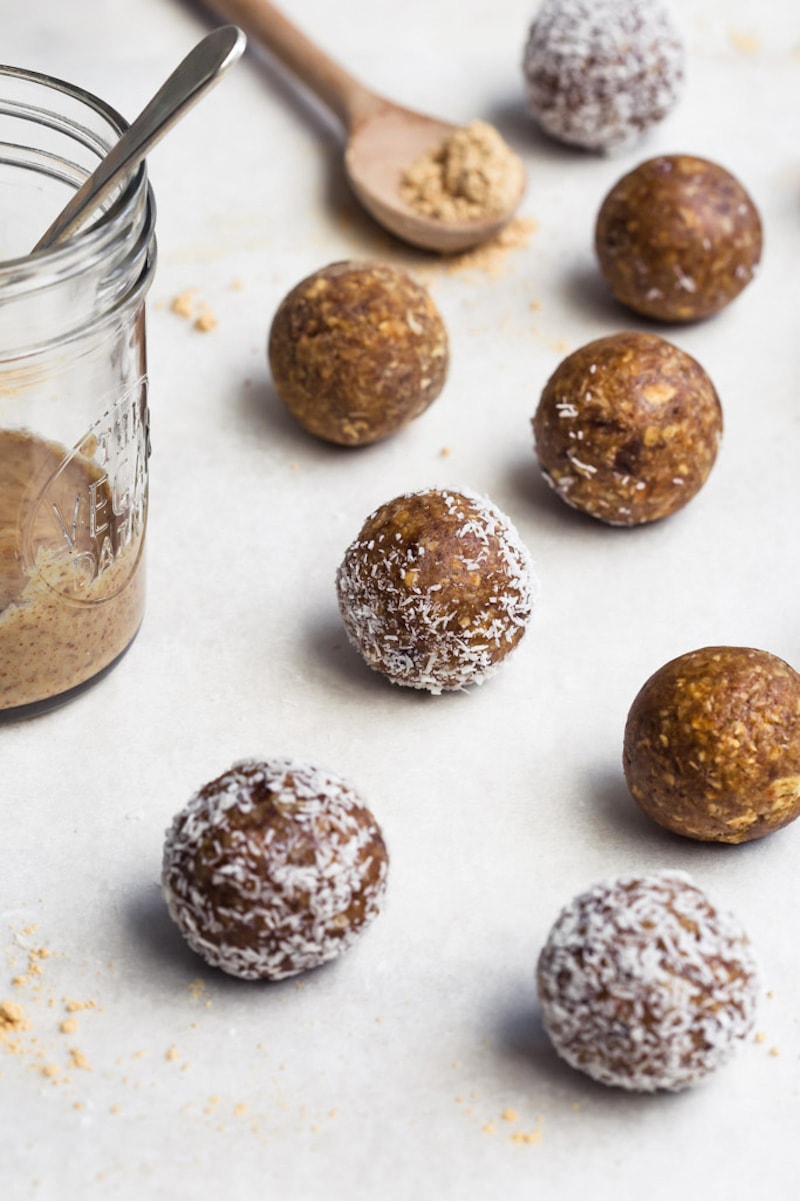 Almond Butter and Oat Energy Balls from My Goodness Kitchen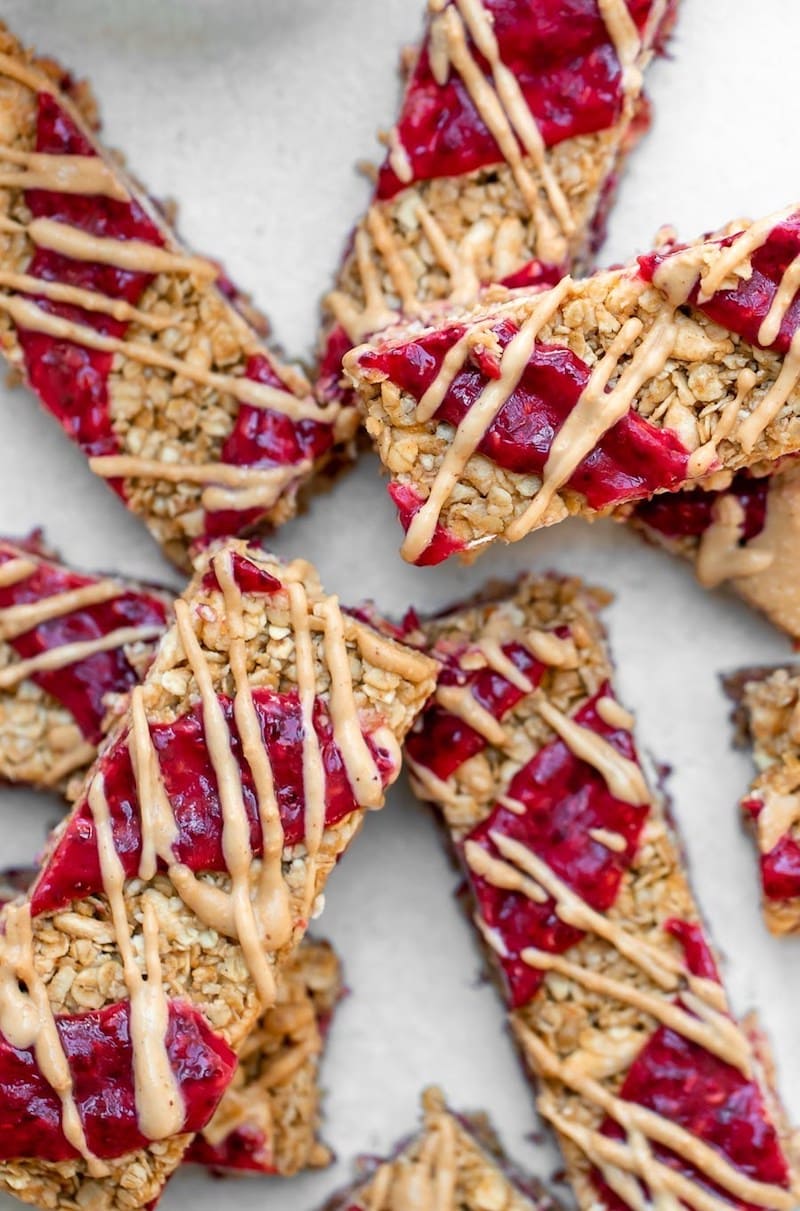 No Bake Peanut Butter & Jelly Granola Bars from Eat With Clarity
The Savoury Plant Based Snacks:
For those who prefer savoury over sweet, this list of savoury plant based snacks is sure to please. These are all very vegetable forward with a unique variety of ways to enjoy veggies and other plant foods in a snack that's not just chips…think dip, rolls, boosted popcorn, healthy "wings", and more! I guarantee after looking through these savoury options you won't know where to begin, they all look delightful!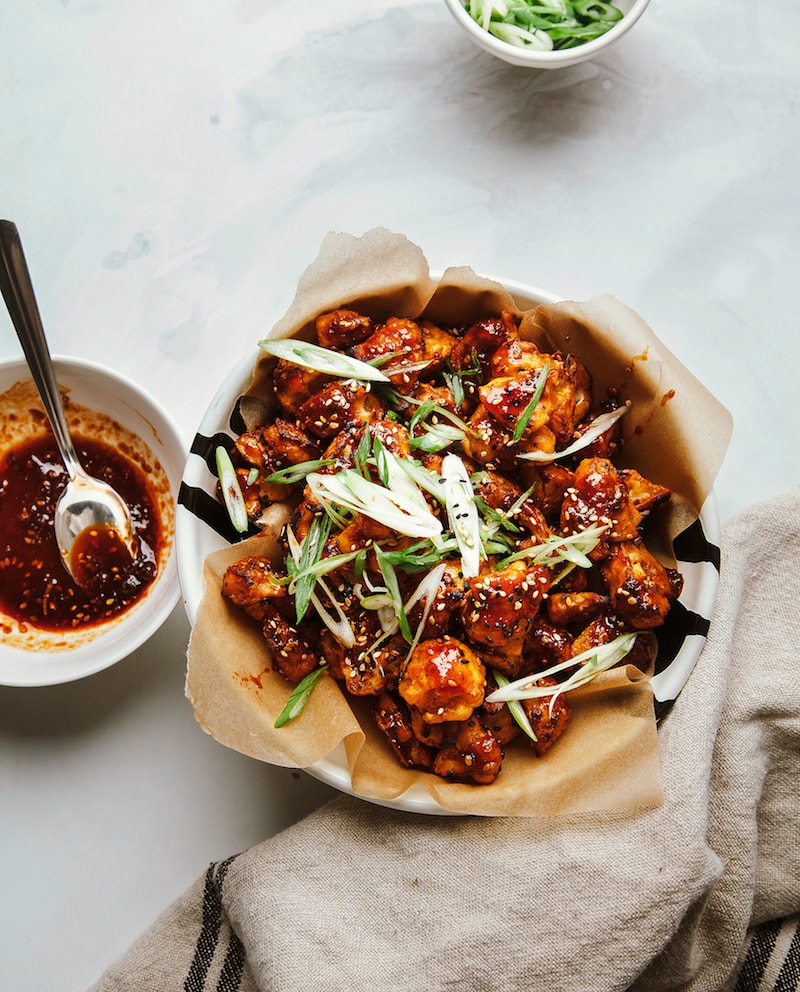 Sticky & Crispy Sesame Cauliflower from The First Mess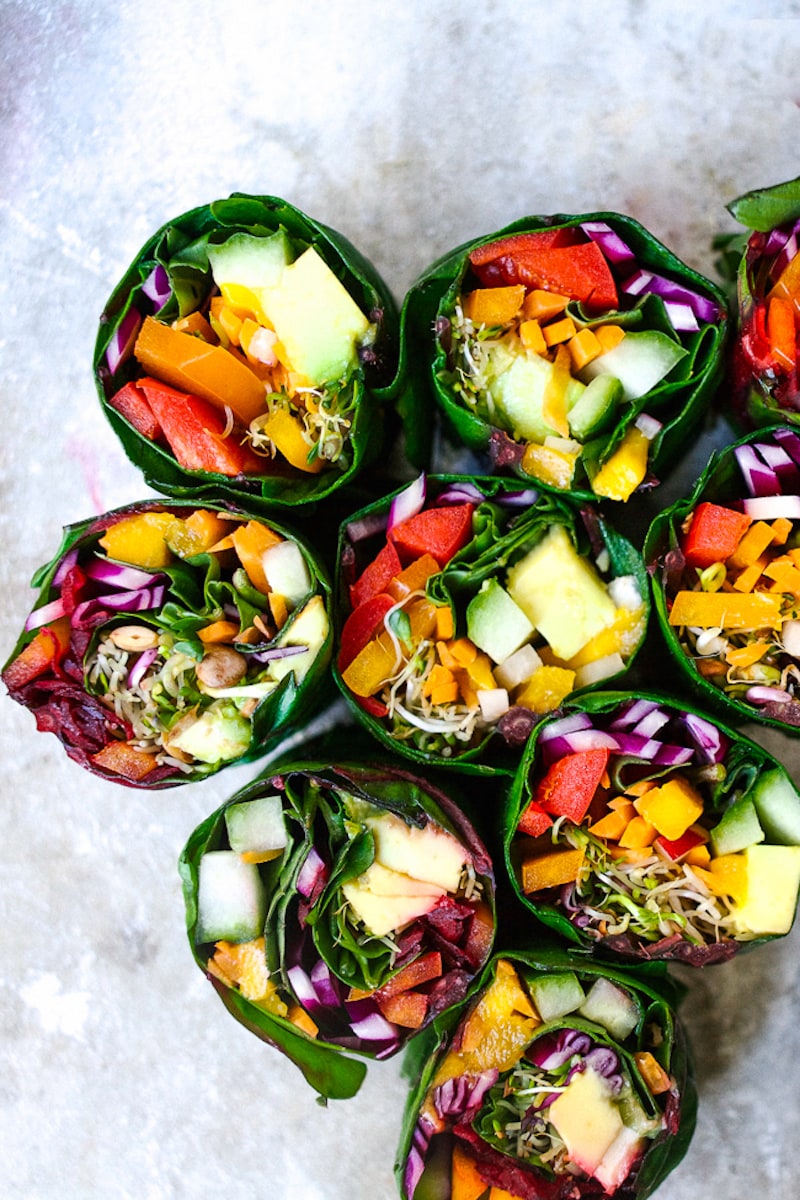 Rainbow Rolls with Creamy Miso from Wholehearted Eats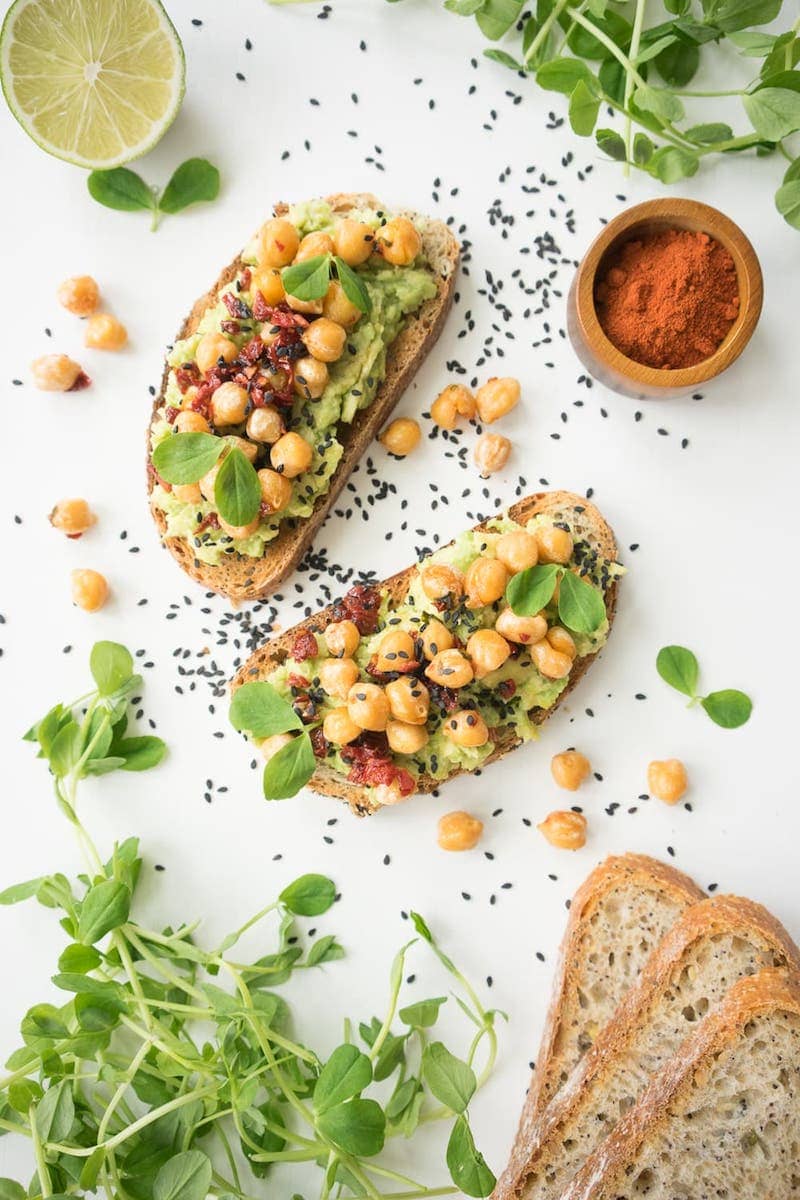 Simple Vegan Avocado Toast from Gathering Dreams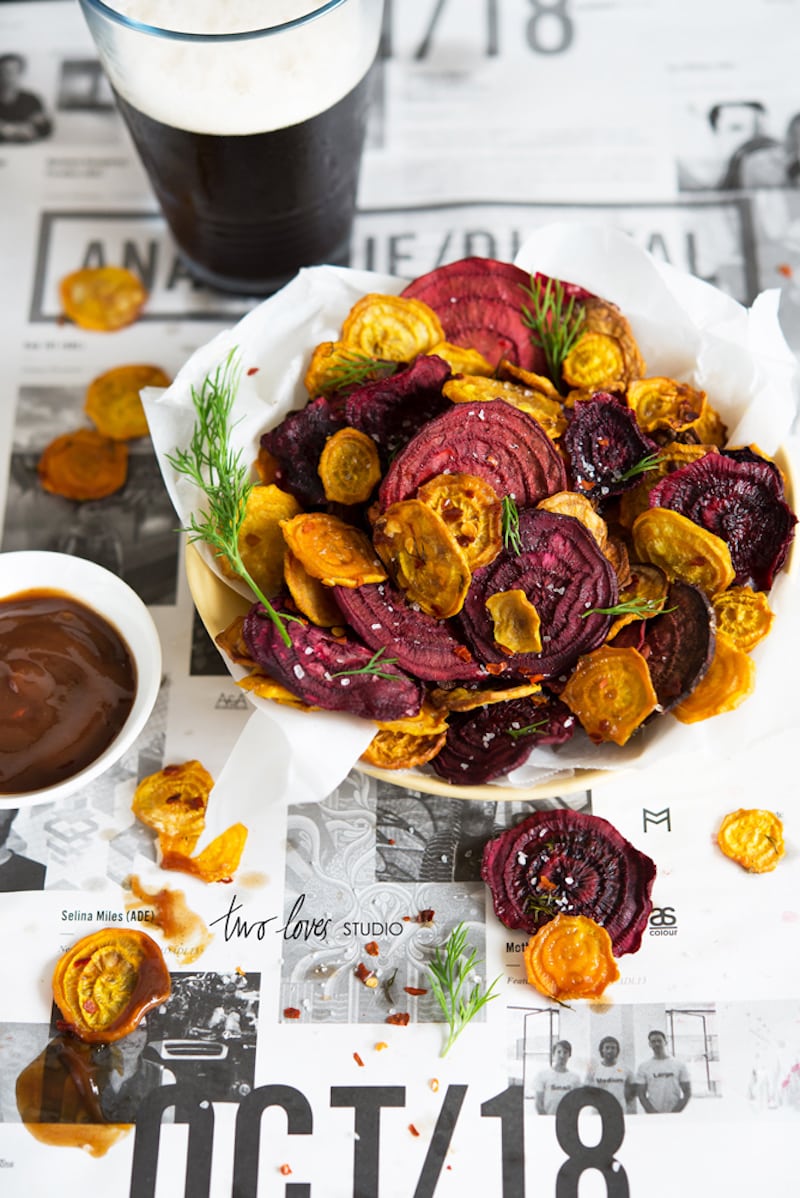 Red & Golden Beet Chips from Two Loves Studio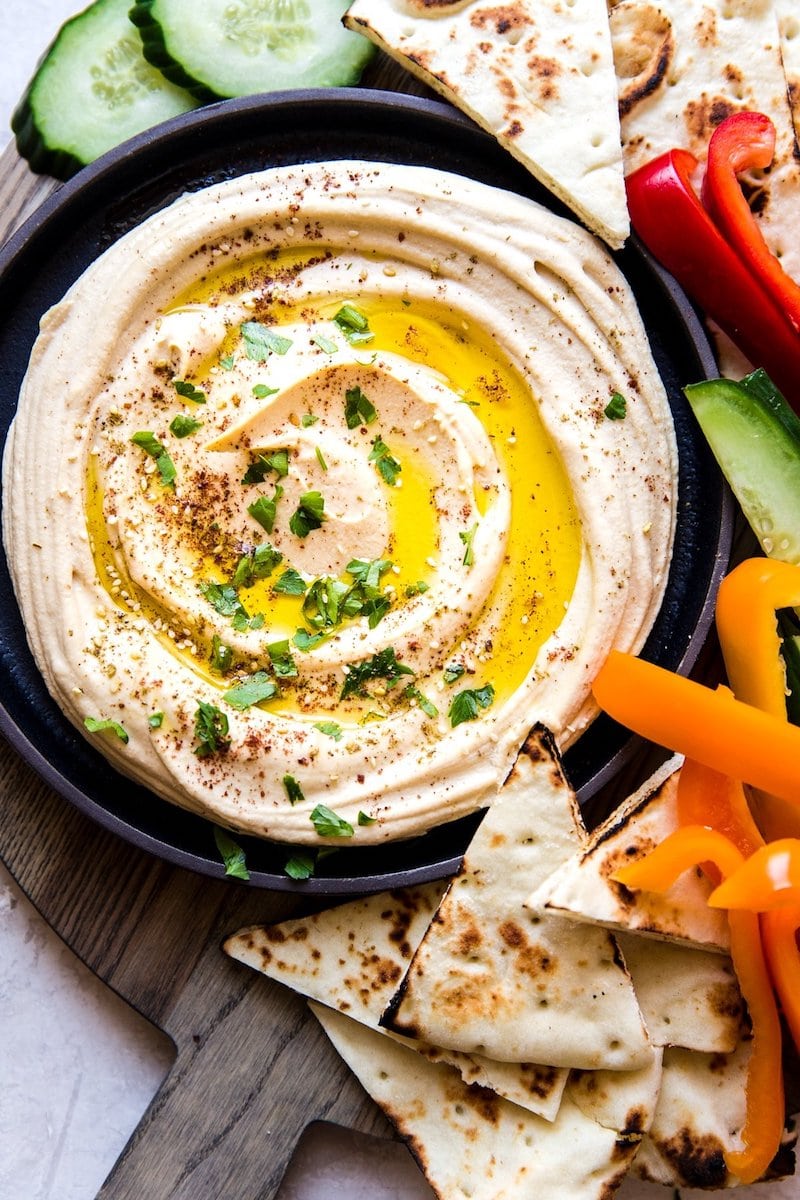 Easy Classic Creamy Hummus from The Modern Proper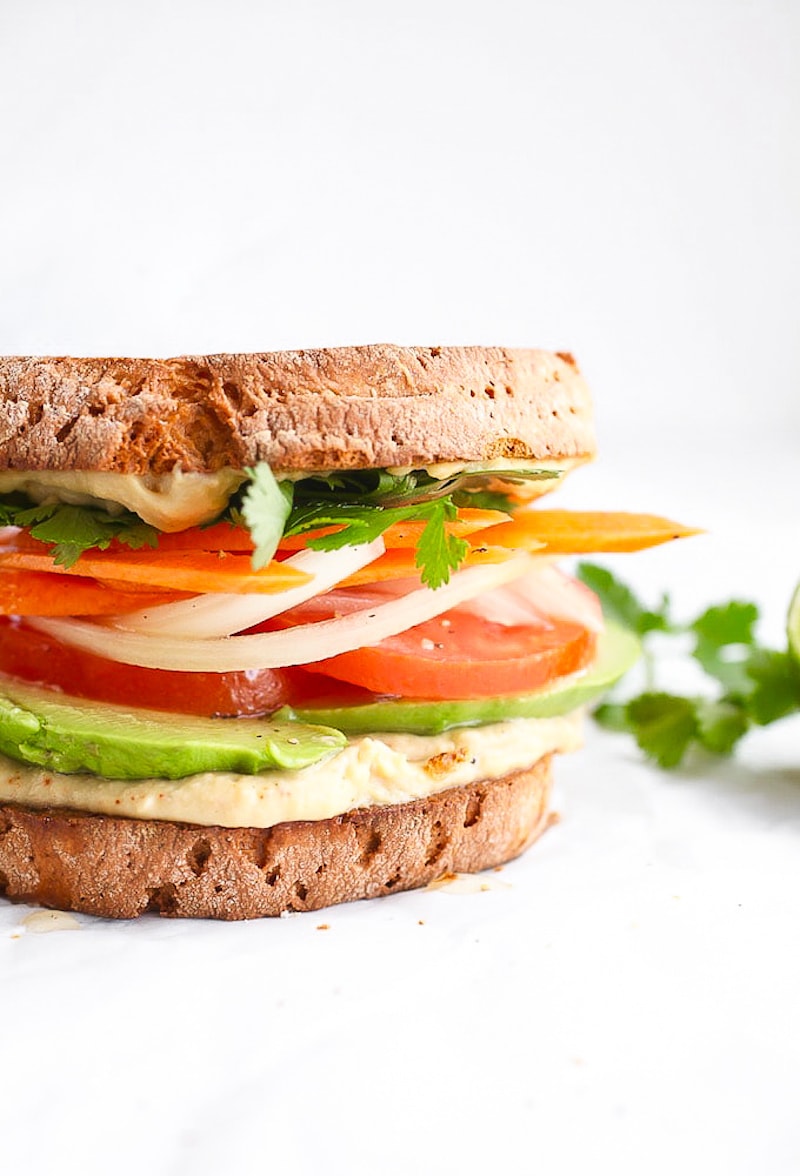 Avocado & Spiced Hummus Sandwich from NITK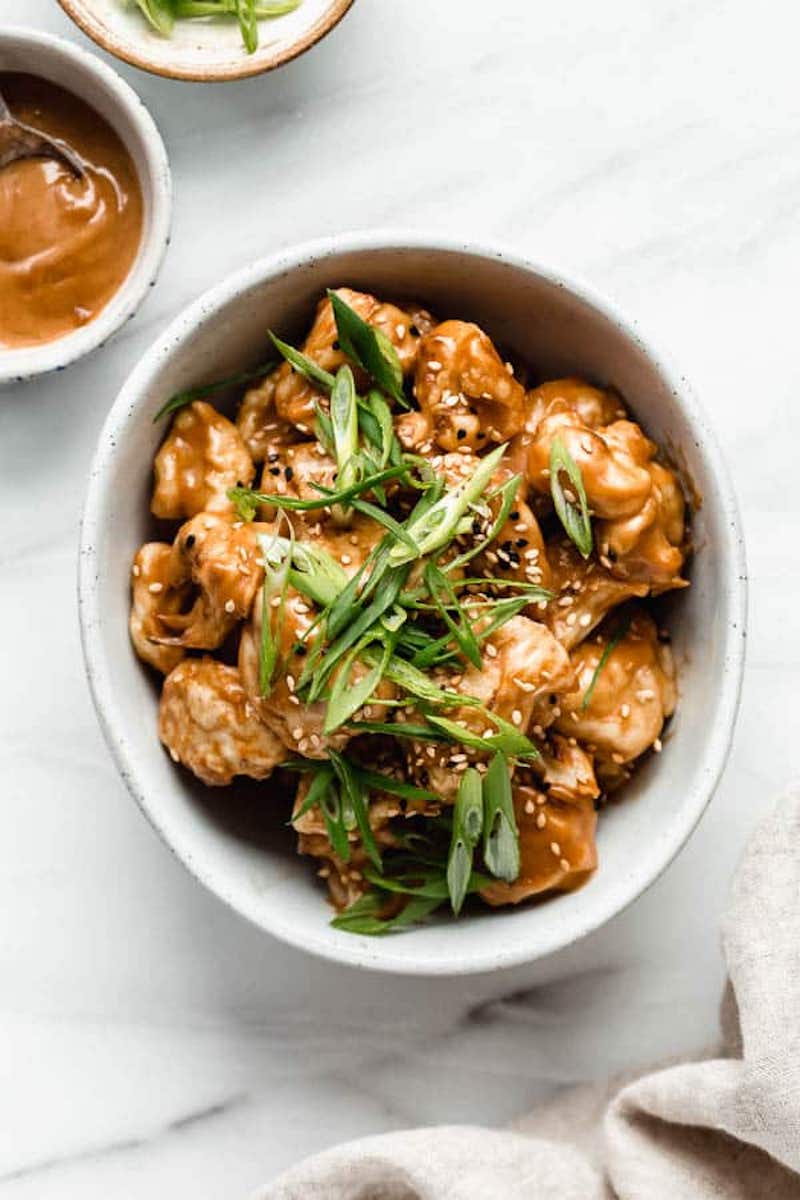 Thai Peanut Cauliflower Wings from Choosing Chia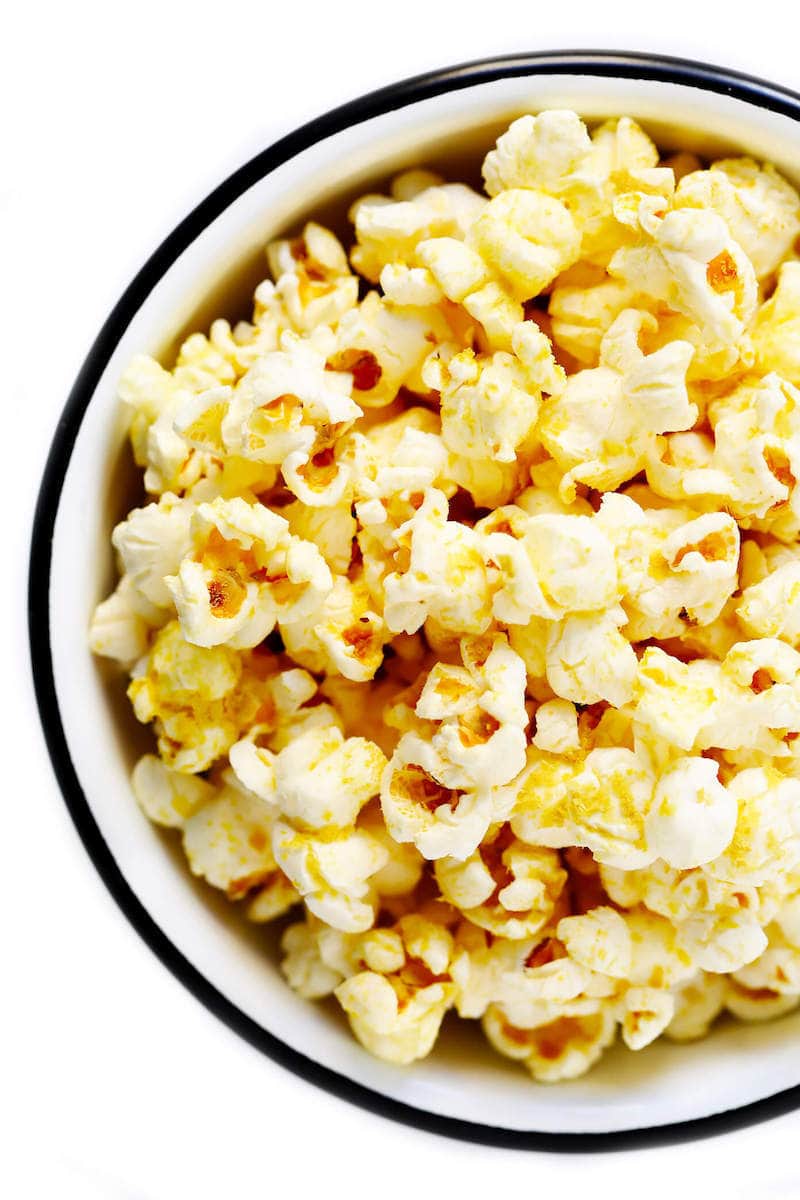 "Nooch" Butter-Free Popcorn from Gimme Some Oven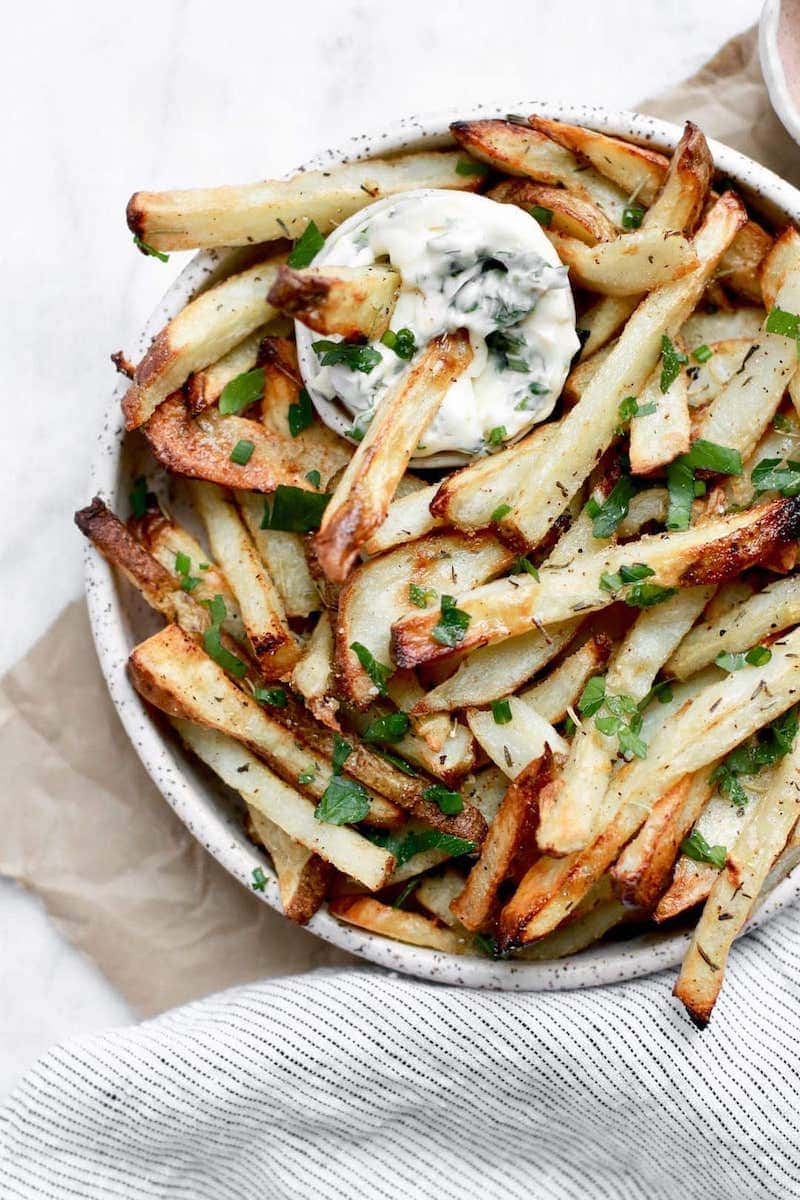 Healthy Homemade Oven-Baked French Fries from NITK
Are you drooling yet? I hope you feel inspired to add more plant based snacks into your week whether you enjoy sweet or savoury these are all great options to choose from. Thank you to all of the lovely bloggers who contributed to this list, be sure to head over to their websites and give them some love!
Do you prefer plant based foods or a mix of everything? I'd love to read about it in the comments. Also, be sure to pin the photo below to save this delicious round-up for later and of course, share the love!
Pin me!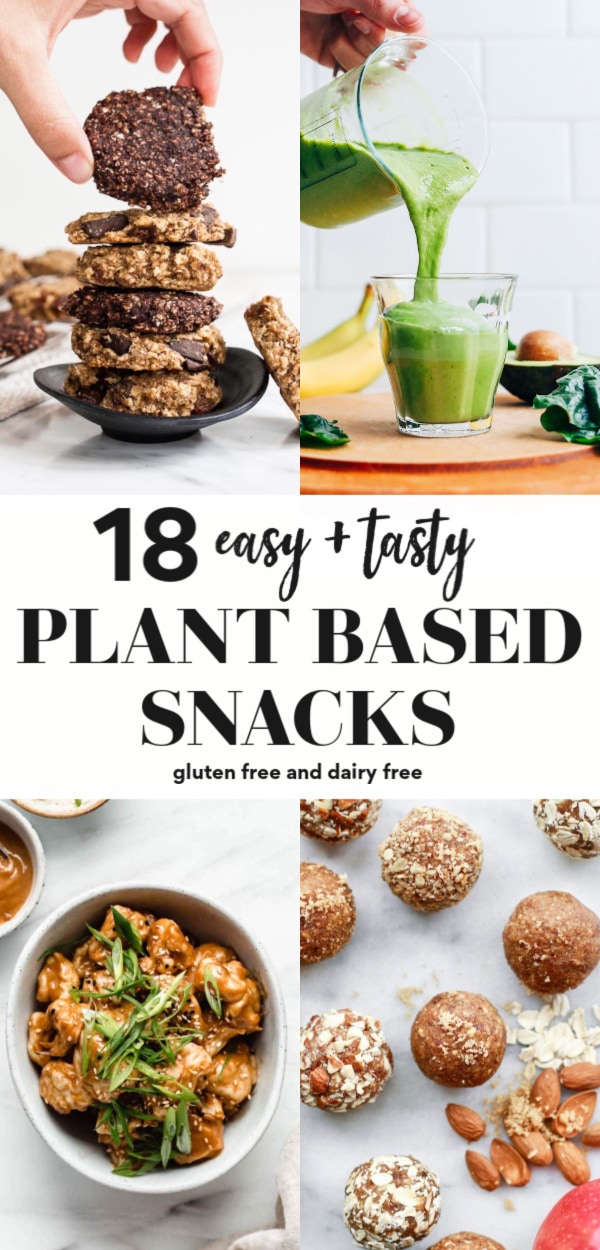 Have a great day!
Christal // NITK