This weekend was a busy one – I had a lot on my To-Do list, and it all got done (woo hoo!) – including making this lovely recipe for the Hubby on Saturday morning!
I'd seen this recipe on Pinterest by Damn Delicious and I knew my Hubby would LOVE it (having Italian in his blood and all!) – he's a big fan of eggs, and loves anything with Italian flavours. Every now and then I am an extra good wife and make the Hubster a nice healthy breakfast to get him going for the day, after all he's a hard workin' man! 
I decided to add on to the original recipe by throwing some onion and spinach in to the mix!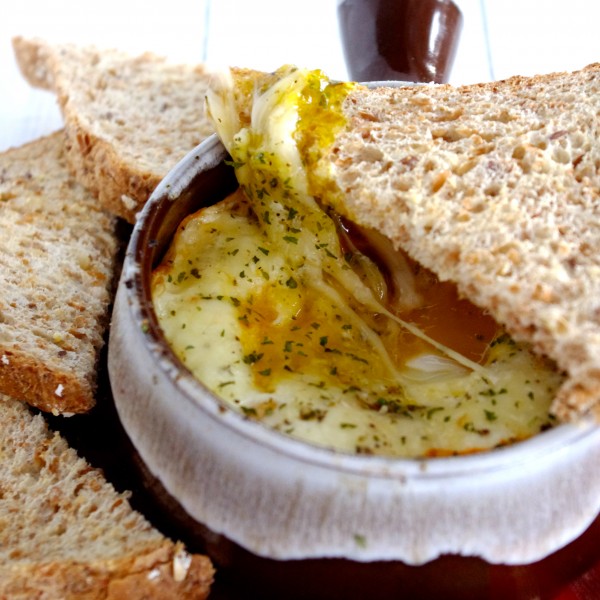 Then, I lightened up the original recipe by using light mozzarella and light parmesan, and scrapped the milk altogether! 
This is a super comforting, warm, and filling breakfast, and surprisingly doesn't break the calorie bank!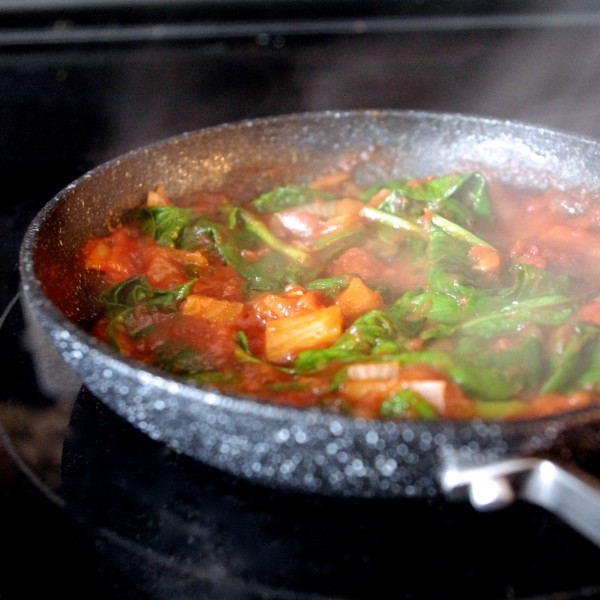 The recipe was a dream to put together too – easy as pie!
I just sautéed up the onions and spinach in a pan on the stovetop, added in marinara sauce, and heated it all through – then poured it all into a ceramic soup mug.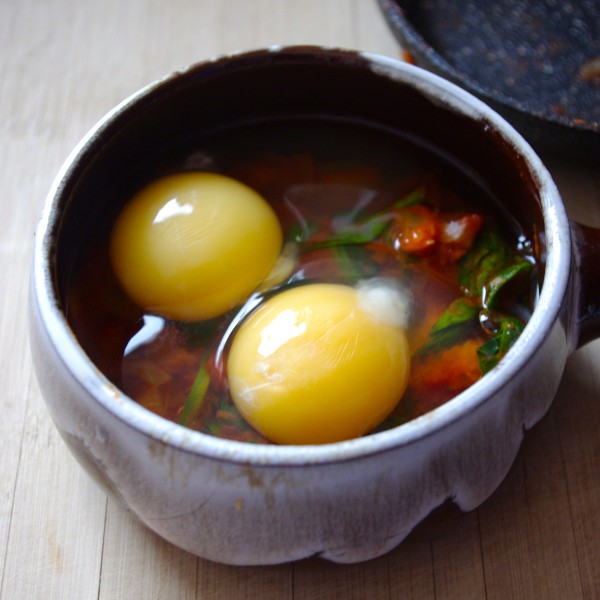 Cracked in egg one. Then egg two.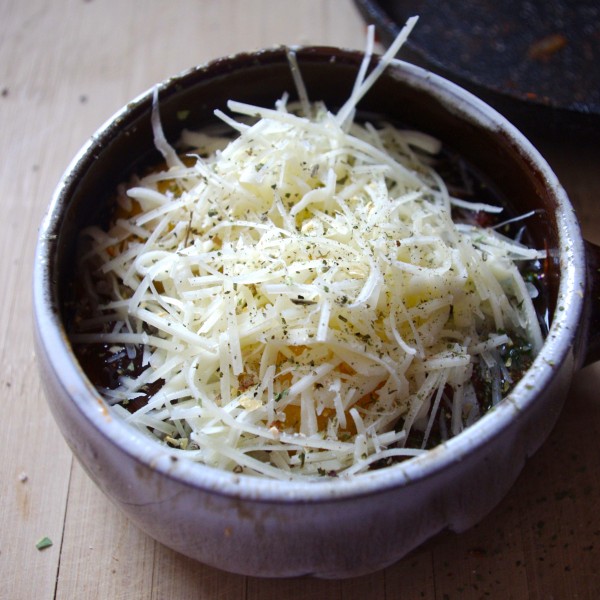 Then sprinkled with light mozzarella, light parmesan, and a dash of Italian seasoning. 
Then into the oven it went!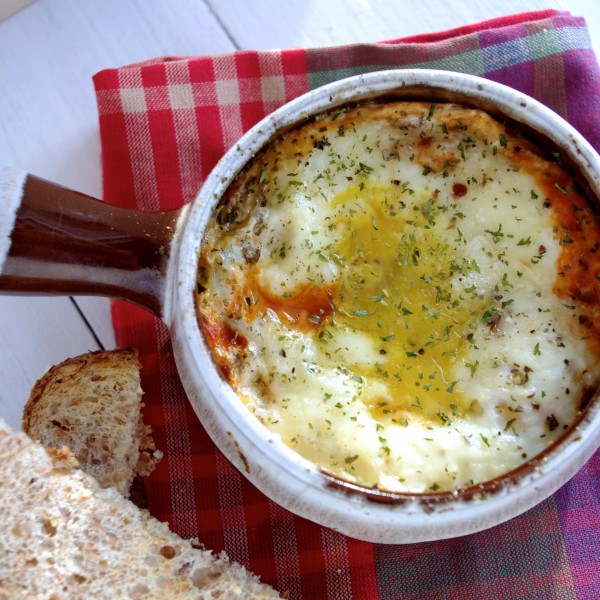 10 short minutes later, a bubbly, cheesy, eggy perfection! 
The yolks were perfect, still nice and runny, and great for dipping some toasted sprouted grain bread in!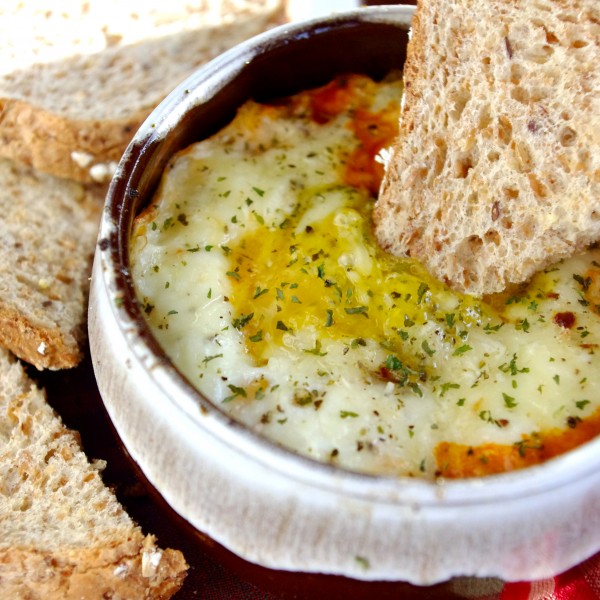 Dip. dip. dip. 
Yum.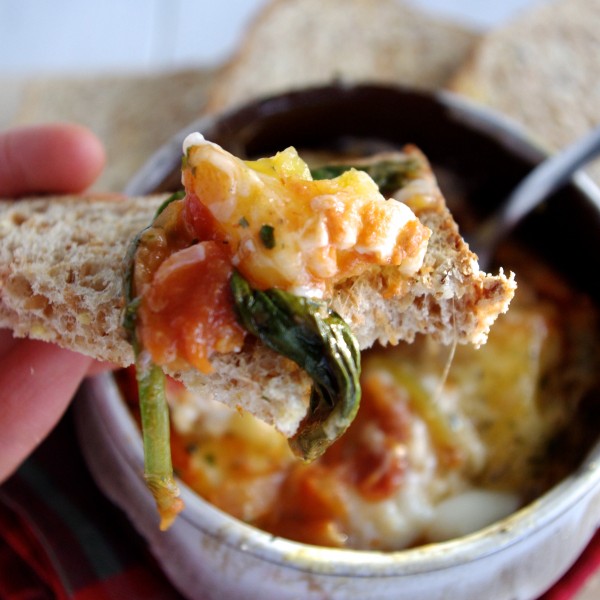 The best thing about this recipe?!
It kind of smelled like pizza. Lol!
Yep, pizza….but in a delicious, mouthwatering, gimme-some-a-that way!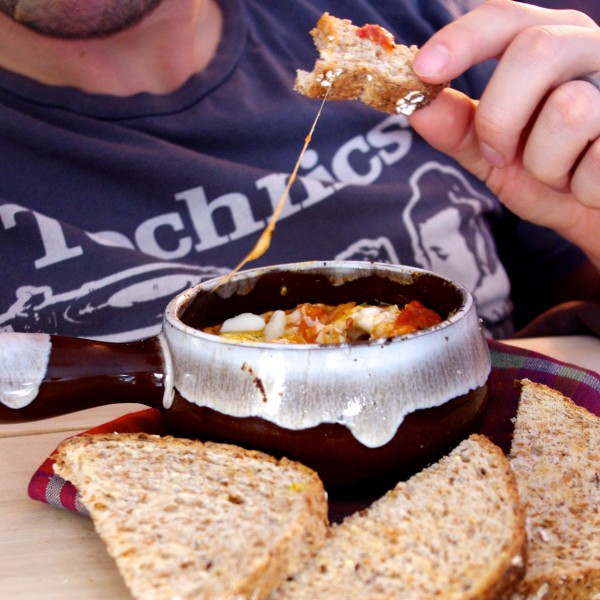 The hubby was impressed, and gobbled up the whole dish… after I taste tested of course!
Success!
This is a perfect, lightened up way to bake eggs on the weekend and impress your house guests, or those people who are just there to stay! 

Easy Italian Baked Eggs (gluten free!)
Ingredients
½ teaspoon olive oil
2 tablespoons diced onion
1 cup fresh spinach
¼ cup prepared marinara sauce
2 large organic eggs
¼ cup part-skim mozzarella, shredded
2 tablespoons light parmesan cheese
¼ teaspoon Italian seasoning
dash of salt
dash of pepper
Instructions
Preheat the oven to 400 degrees.
Add oil to a saucepan and heat at medium, add in onions and sautee until soft, about 3 minutes.
Add in spinach and sautee until just wilted, about 2 minutes.
Stir in marinara sauce and sautee until heated through.
Transfer mixture to a ceramic soup bowl or individual sized ramekin.
Crack in both eggs.
Top with cheese and sprinkle with Italian seasoning, salt, and pepper.
Bake for 10 minutes, and broil for an additional 2 minutes until cheese is bubbling.
Enjoy!
Nutritional Information
Serving size:
1
Calories:
290 kcal
Fat:
18g
Carbohydrates:
11g
Sugar:
4g
Fiber:
3g
Protein:
22g
*Recipe adapted from Damn Delicious 
So, it's Monday, and this is the last week to get in your entries for the Vitamix and MORE giveaway!
If you haven't had a chance to enter, just follow the link below!
Good luck!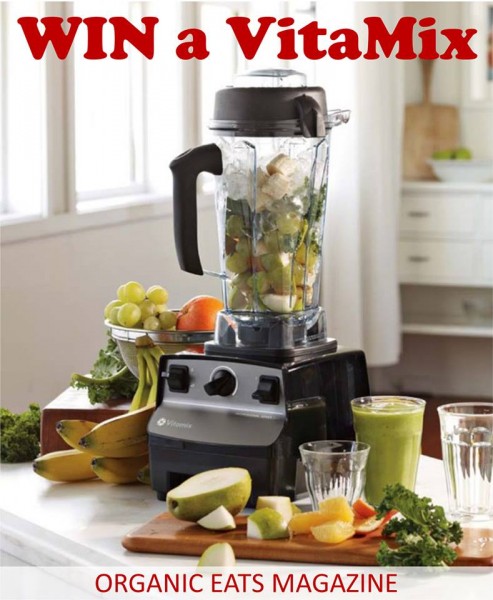 Christal
Nutritionist in the Kitch