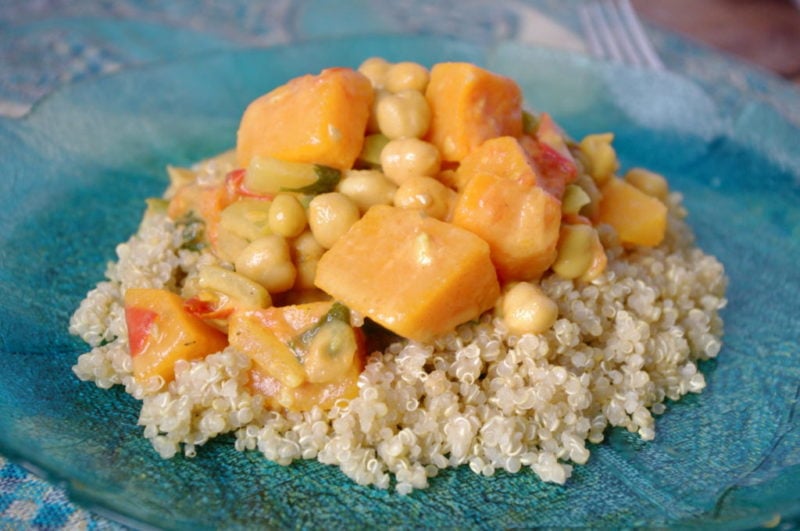 I bought a couple butternut squash a while back before Justin and I went on our trip. I was planning to make a roasted maple butternut squash soup kind of thing but I never got around to doing it because life was crazy hectic before we left!
So when we got home from our trip, I saw those two lovely little squash sitting there, neglected and usused, and thought, "I've got to make something with those… but what?!"
Then, not more than 15 minutes later, I checked my email and saw a new one from Food Fitness Fresh Air, a wonderful healthy food blog I am subscribed to! Grace, the creator of Food Fitness Fresh Air is a very inspiring and healthy lady and her blog has a plethora of delicious looking vegetarian recipes! I suggest you check her blog out!
So what was the recipe for that day…? A curry with butternut squash as the star ingredient!! My dilemma was solved!
This recipe looked so delicious and mouthwatering, I could almost taste it through the screen! The use of the squash in the curry this way was also quite different from the curries I usually make. The ingredients were fresh and healthy, I knew this was the winner!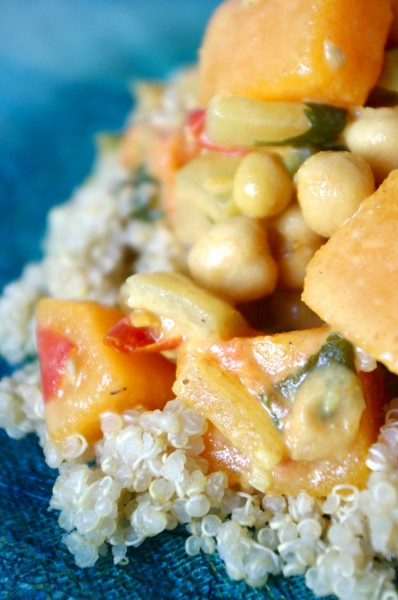 I decided to make a few minor adjustments to the curry to make it to my liking. I replaced the full fat coconut milk with light coconut milk, and used cilantro instead of basil. I used only 1 teaspoon of olive oil, and added fresh lemongrass and fresh lime juice to the curry as well.
It. Was. Delicious.
Deeeeeeliiiicccioussssss!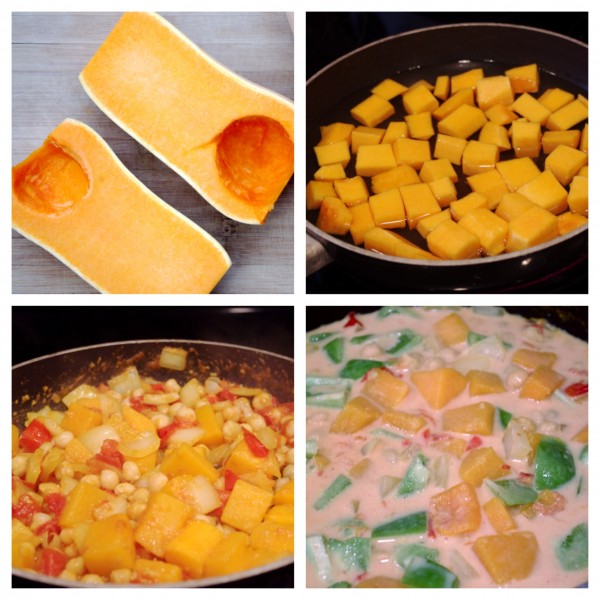 Not only delicious, this recipe is incredibly healthy and lower in calories! I decided to pour my curry over a bed of quinoa and the combination was divine!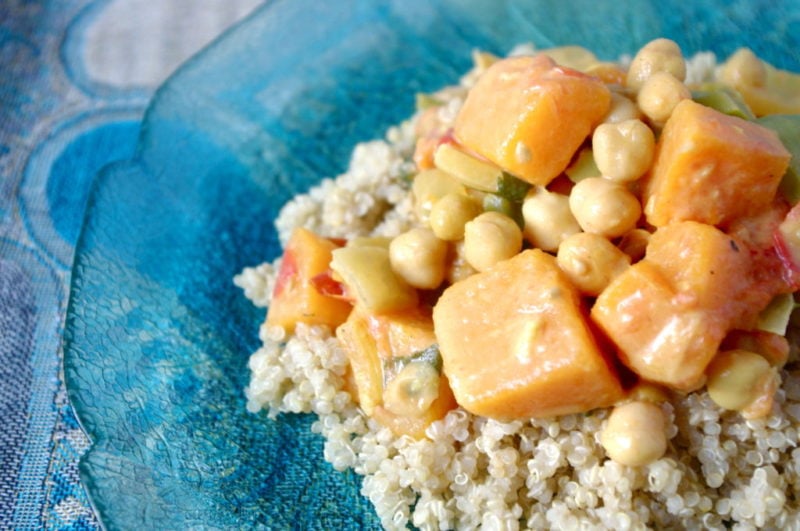 You may have also noticed something different about this post… I am now introducing "Meatless Mondays"! This is another exciting edition to Nutritionist in the Kitch!
You may have noticed I tend to make a lot of recipes that are vegetarian or even vegan. I guess I just naturally lean that way when it comes to eating, although I am not a proclaimed vegetarian.
I decided to start Meatless Mondays from an inspiration by the Meat Free Mondays movement started by Paul, Stella, and Mary McCartney. Yup, that's right, Paul McCartney, the Beatle!
The aim of Meat Free Mondays is to educate others that…
 By giving up meat for one day each week you can save money, reduce your environmental impact and live a healthier life."
And I completely agree! So, every Monday, I will be posting a vegetarian or vegan recipe to inspire you to have a Meat Free Monday too!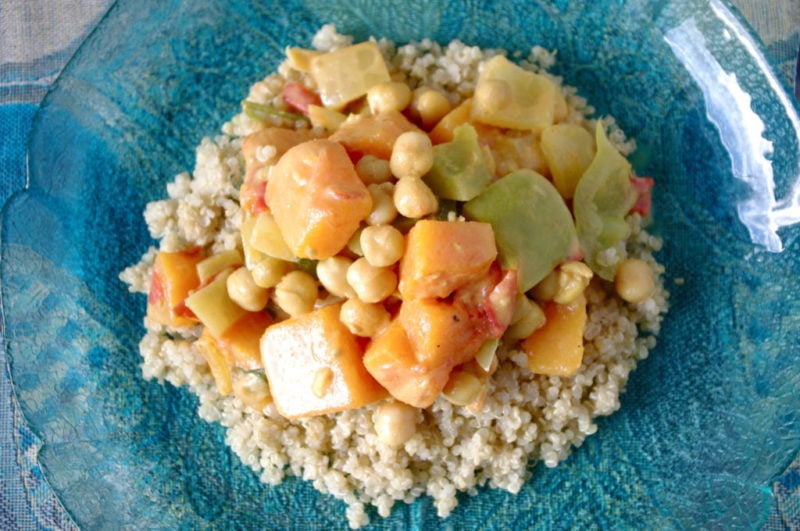 You can find the recipe for this delicious curry on the Food Fitness Fresh Air blog HERE.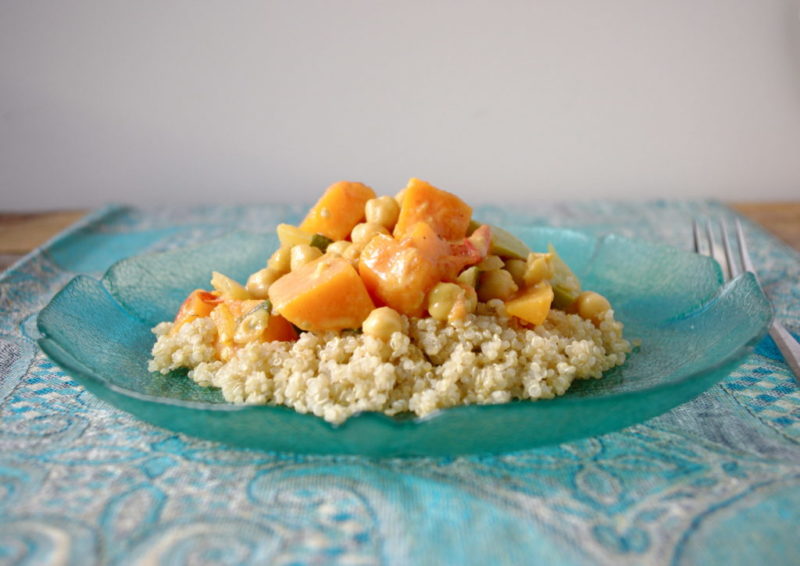 Because in my version of this recipe I changed a few of the ingredients, the nutritional information is a little different than if you are to follow Grace's recipe exactly. It's completely up to you which way you do it, they will both taste spectacular!
So, for my version, with light coconut milk and less oil, here is the Nutritional Facts. This is the serving of the curry alone, if you choose to have the curry over quinoa, like I did, or brown rice, the calories will be higher. I served mine with 1/2 cup of quinoa which adds about 110 calories. So the entire meal was just under 320 calories – perfect for me!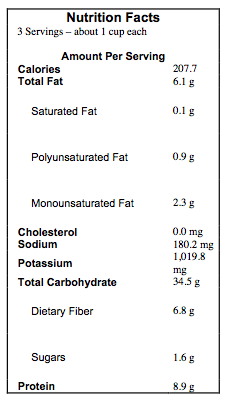 Enjoy!
Christal
Nutritionist in the Kitch