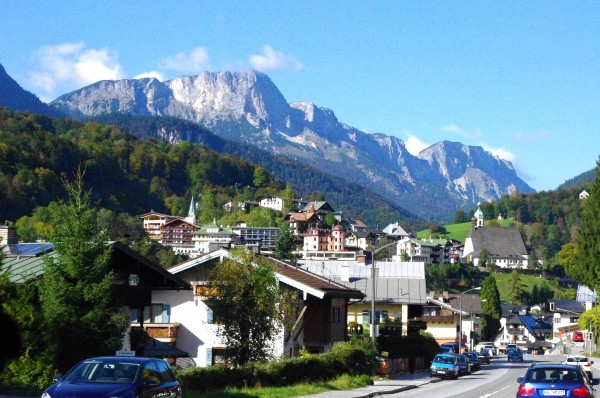 The hillllls are aliiiiiveeee….with the sound of muuuu… OK. Sorry. I had to.
I'm pretty sure I sang that song, in an opera-like voice about 10 times during our little jaunt in Austria. But honestly, the hills were alive, I mean look at that picture above, just beautiful! I seriously wanted to put on a dreidel and twirl around in the field singing!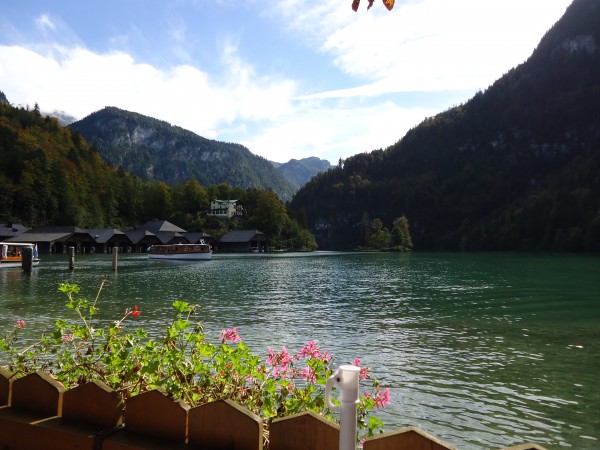 Austria really is an amazing country. We spent most of our time in Salzburg, but also rented a car one day and drove over to the famous Konigssee Lake (which is technically just across the border into Germany) to take in its splendor. Justin and I had a delicious lunch at a nice "biergarten" and had a taste of true bavarian food.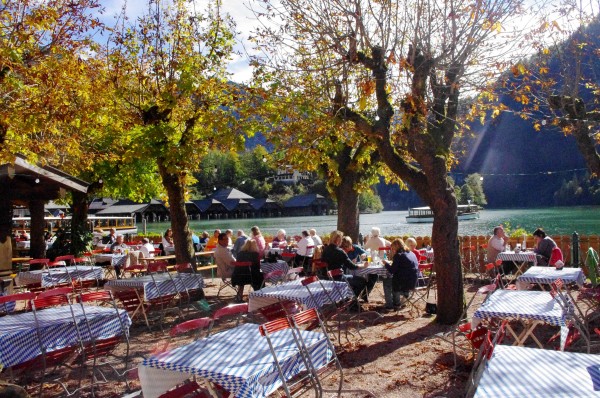 The best thing about the meal I had here was the fish! It was sourced right from the Konigssee Lake! Talk about fresh!
I was taken aback slightly when the fish was served whole, skin on and everything (as I ordered it boiled rather than fried), but it brought back memories of my Opa (german grandfather).
I would go with my mom to visit him when I was little and we would always make a stop at the grocery store beforehand to buy him a whole fish. As a kid I thought it was so odd that it still had the head on, with the eyes and all, and he would eat it that way, but now I understand it's just the bavarian style!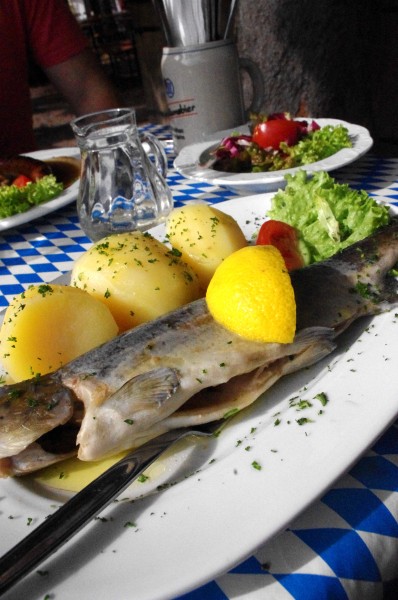 Justin ordered the bratwurst with sauerkraut  – not so healthy per se, but the sausage was surprisingly lean, said Justin 🙂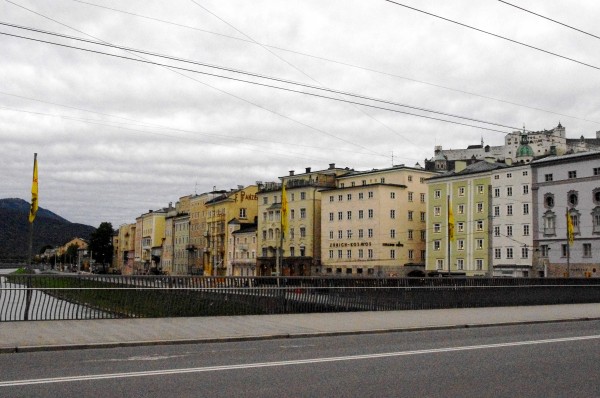 Salzburg is a city with so much history and beauty. We biked all over and saw as much as we could in the few days we were there. Salzburg is known worldwide as the city of Mozart, and for being the prime location for the filming of the well known Sound of Music movie!
One thing I did not expect though, was that it would have such wonderful restaurants! I quite ignorantly thought I'd be eating schnitzel and goulash for 3 days straight, but was I ever wrong!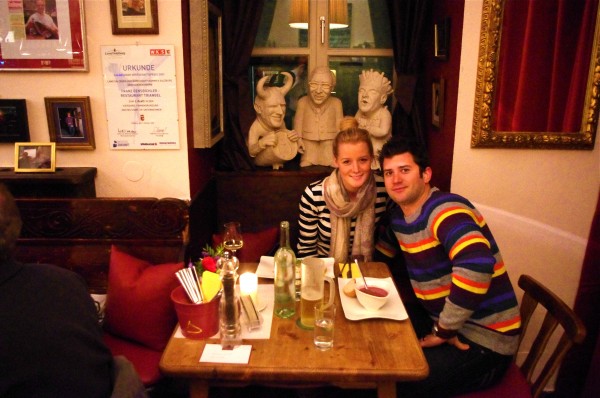 Justin and I found an amazing restaurant (Triangel) on the first night we were there that served traditional Austrian food with a fine dining flair. The portions were small yet perfect and EVERYTHING on the menu was sourced locally from Austria, including the wines. They were really proud about it and it showed!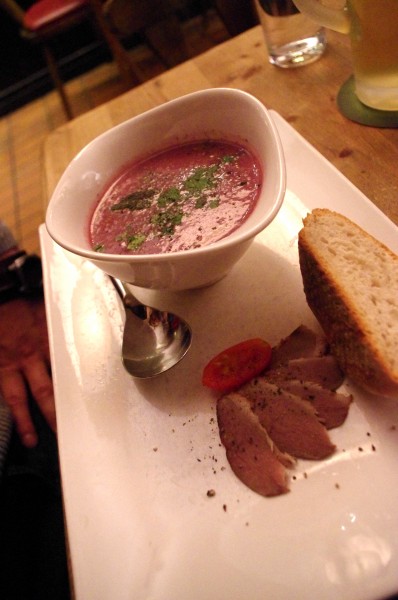 This was the cabbage soup with smoked duck breast. It was absolutely amazing. Trust me, cabbage soup doesn't sound like anything special but this was to die for!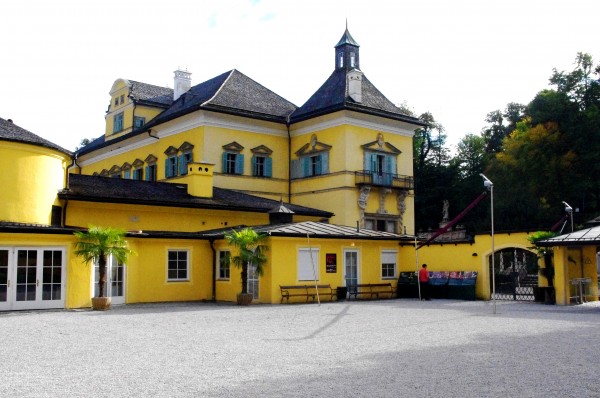 On the second day Justin and I decided to do our own little Sound of Music tour. We first went to Hellbrunn Palace, pictured above, where the famous "I am 16, going on 17" scene was shot. There's me in front of the gazebo! Unfortunately it was locked which prevented me from going inside and skipping from bench to bench singing the song… which actually makes sense as to why they might keep it locked!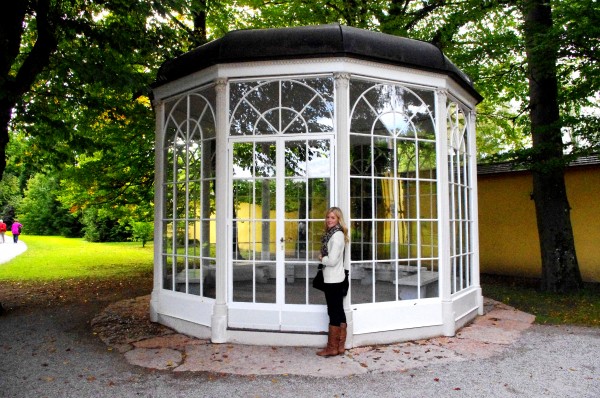 After that we went to Leopoldskron Palace where the famous lake scene was filmed then headed back into Salzburg for lunch. We came across this great restaurant called My Indigo. I loved the concept as it had a "build your own salad" bar, as well as a "pimp your dish" spice bar which had all homemade chili oils and other spice blends. At the salad bar there was potted herb plants and simple oils and vinegars to create your own dressings! Everything was fresh and healthy! I loved it!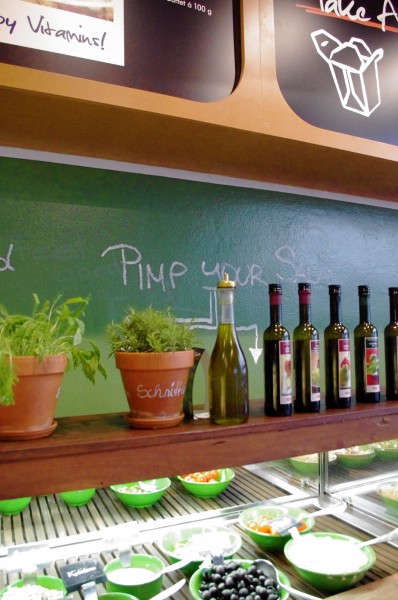 I made a salad with tomatoes, mozzarella, a tuna mizture, corn, and sunflower seeds, and had an "Energy Roll" on the side. The roll was a sushi roll with chicken breast, paprika and arugula. Sounds odd, but tasted amazing!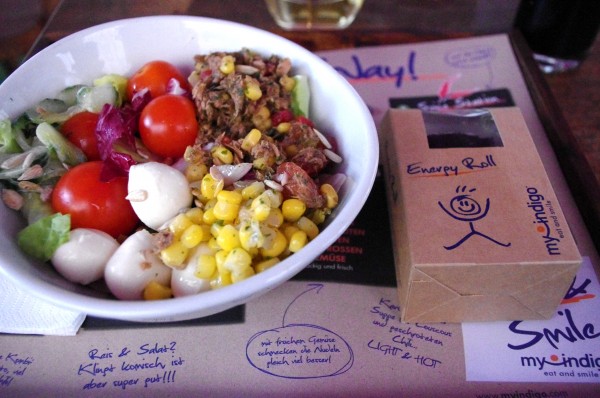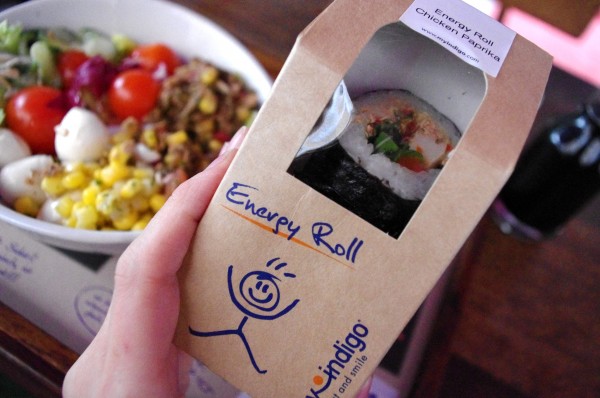 On our last day we biked around Salzburg some more taking pictures of the Fortress that overlooks the city, and visited Mirabelle Palace which has the gardens where the "Do Re Me" song was filmed for the Sound of Music!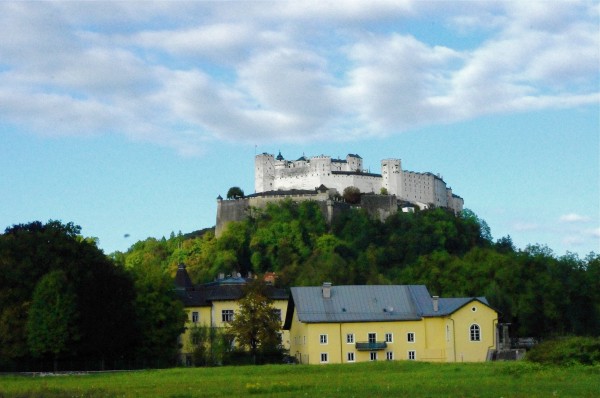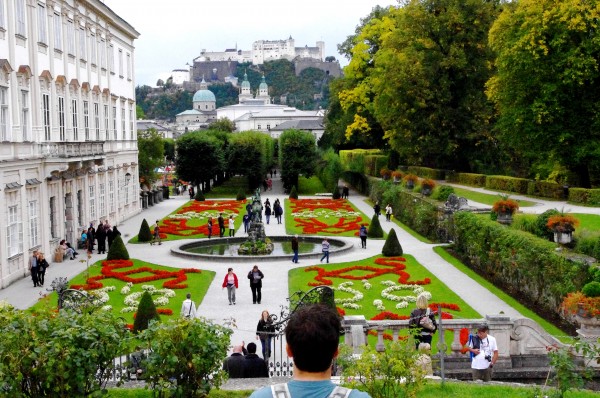 The trip could not be complete without partaking in a traditional Apple Strudel, so we splurged and got one. Oh, and it was delicious, but I could feel the calories sinking into my thighs as I ate it, which is why I chose apple strudel as my Austrian inspired recipe to make healthier!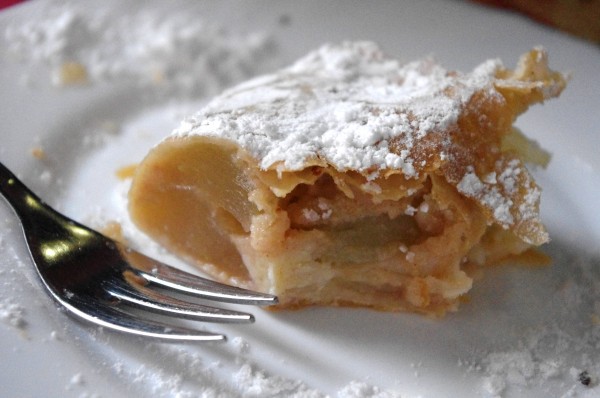 Above is the strudel we ate in an Austrian cafe, and below is my healthified version! Enjoy!
For my strudel, I cut down on the sugar BIG time.
Truthfully, I find the apples sweet enough that the strudel doesn't need to be loaded with extra sugar.
I also used my go-to coconut sugar which as I've said it before, is lower on the glycemic index and releases sugar into the bloodstream much slower than regular refined sugar. A great option for those with diabetes!

I also refrained from using butter, and used cooking spray for the phyllo pastry just to moisten it a little. The apple mixture is bound with some whole wheat pastry flour – just a tad, and the strudels come together using only one sheet of phyllo pastry each.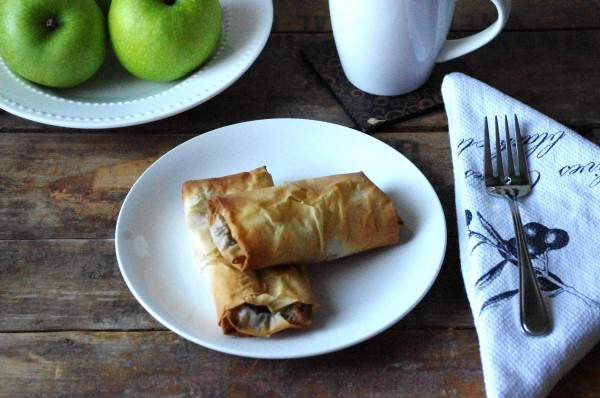 These tasty little strudels come in at less than 100 calories each, and with only 7g of sugar I'd say they get an A+ in the dessert category!
They might not taste as decadent as the strudel we had in Austria (they still taste delicious though, trust!), but I can guarantee they will leave your waistline as-is and your body will thank you!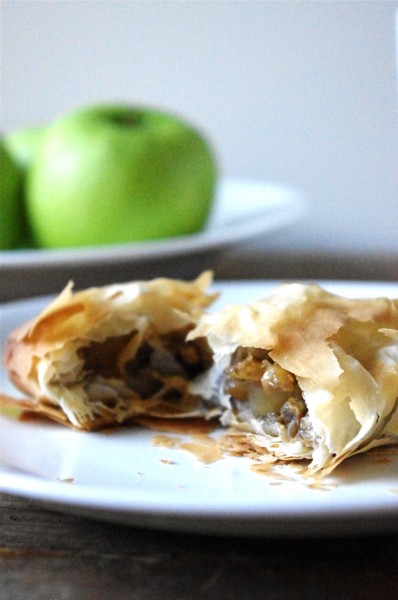 Next we are off to Italy! I have always dreamed of going to Italy and hope I will be able to keep my eating in moderation, but I may indulge in a gelato or too… "when in Rome"! Right?!
Ciao for now!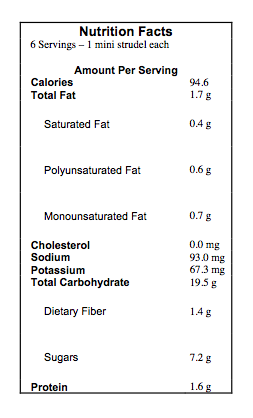 Light Apple Strudel
Ingredients
1-1/2 cups chopped peeled tart apples
2 tablespoons plus 2 teaspoons coconut sugar
2 tablespoons chopped walnuts
1 tablespoon whole wheat pastry flour
¼ teaspoon ground cinnamon
6 sheets phyllo dough (14 inches x 9 inches) - try to find whole wheat if you can!
Olive oil cooking spray
Instructions
In a small bowl, combine the apples, sugar, walnuts, flour and cinnamon. Set aside.
Place one sheet of phyllo dough on a work surface. Spray lightly with cooking spray.
Fold in half widthwise; spray again. Spoon about ⅓ cup filling onto phyllo about 2 inches from the short side. Fold side and edges over filling and roll up. Place seam side down on a baking sheet greased with cooking spray. Repeat.
With a sharp knife, cut diagonal slits in tops of strudels. Bake at 350° for 20-22 minutes or until golden brown.
* Recipe adapted from
Taste of Home 
Christal
Nutritionist in the Kitch