These soft and chewy, melt-in-your-mouth almond flour oatmeal cookies are so easy and made healthy with no refined sugar and no dairy. They are also gluten free with a vegan option!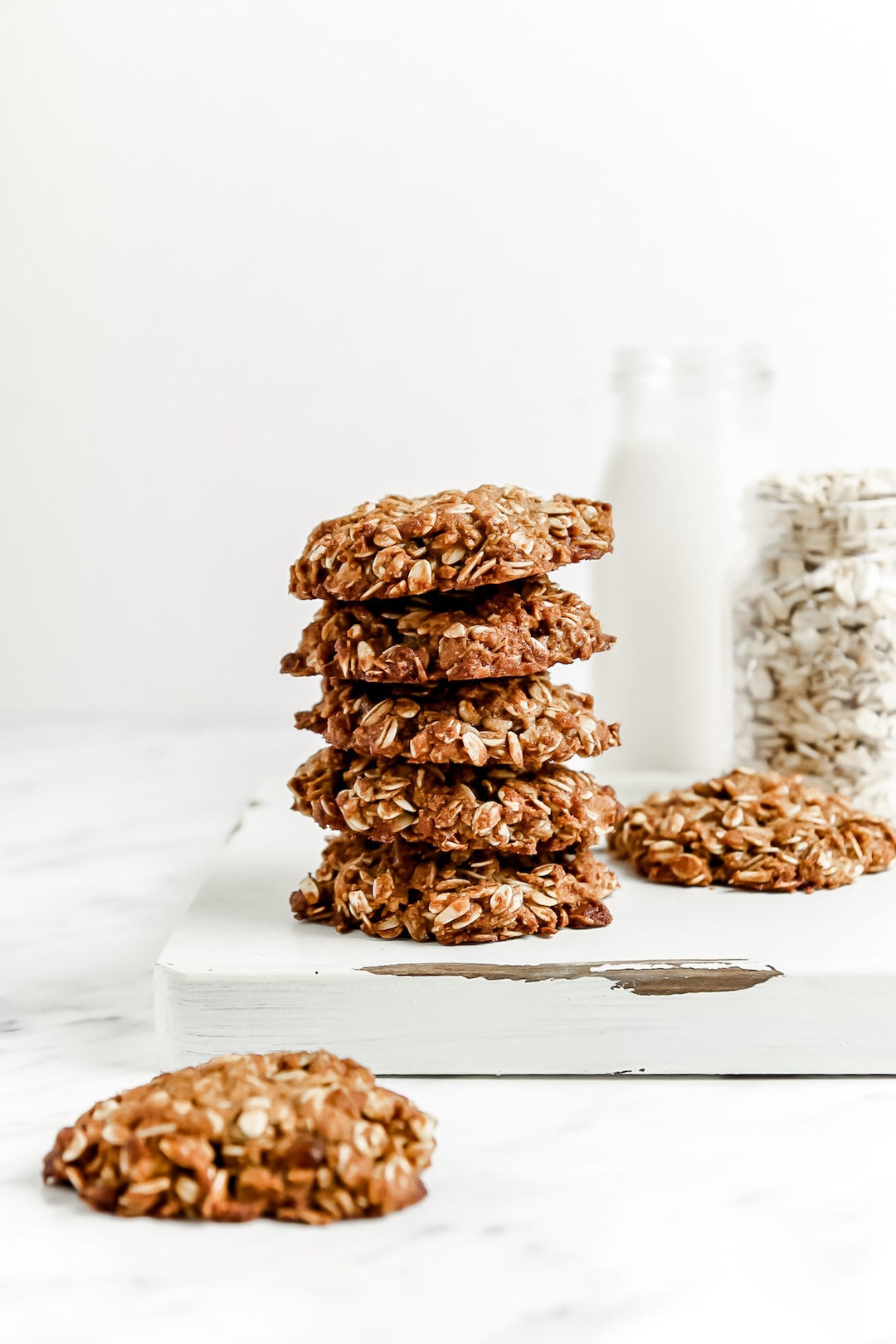 Photography by Jaia Taboada for Nutrition in the Kitch
Soft, Chewy, Melt-In-Your-Mouth Almond Flour Oatmeal Cookies
Oatmeal cookies have been a long time favourite of mine. For some reason I feel like a dad saying that, ha ha. It's because when I think of traditional oatmeal cookies I am reminded of those old school big yellow boxes of Christie brand Dad's Cookies. Anyone know what I'm talking about?
These Almond Flour Oatmeal Cookies are nothing like those hard crunchy Dad's cookies! Instead, these are soft, chewy, perfectly sweet, and so satisfying, not to mention – healthy!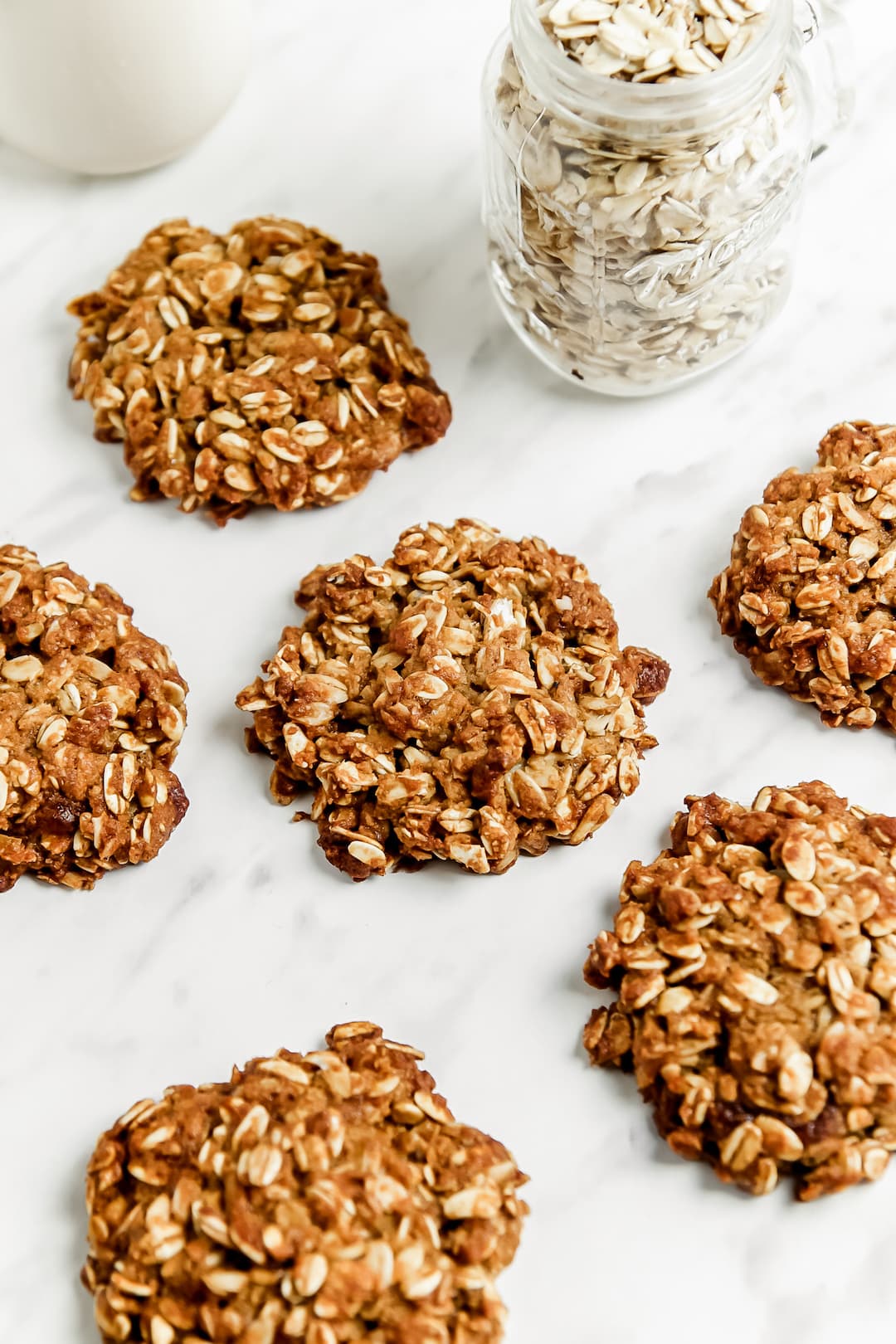 Are Oatmeal Cookies Unhealthy?
Oatmeal cookies by the sounds of it should be healthy, right?
Not necessarily. While oatmeal cookies always contain rolled oats, which definitely are a healthy food high in fibre, b vitamins, and iron, the other ingredients typically found in the traditional version makes them less so.
Classic oatmeal cookies usually contain butter, a lot (and I mean a lot) of white or brown sugar (both of which are refined), and white or all purpose flour. With refined ingredients and a lot of sugar, they are not the healthiest in the bunch. That being said, there are TONS of healthy oatmeal cookie recipes out there to enjoy, including these!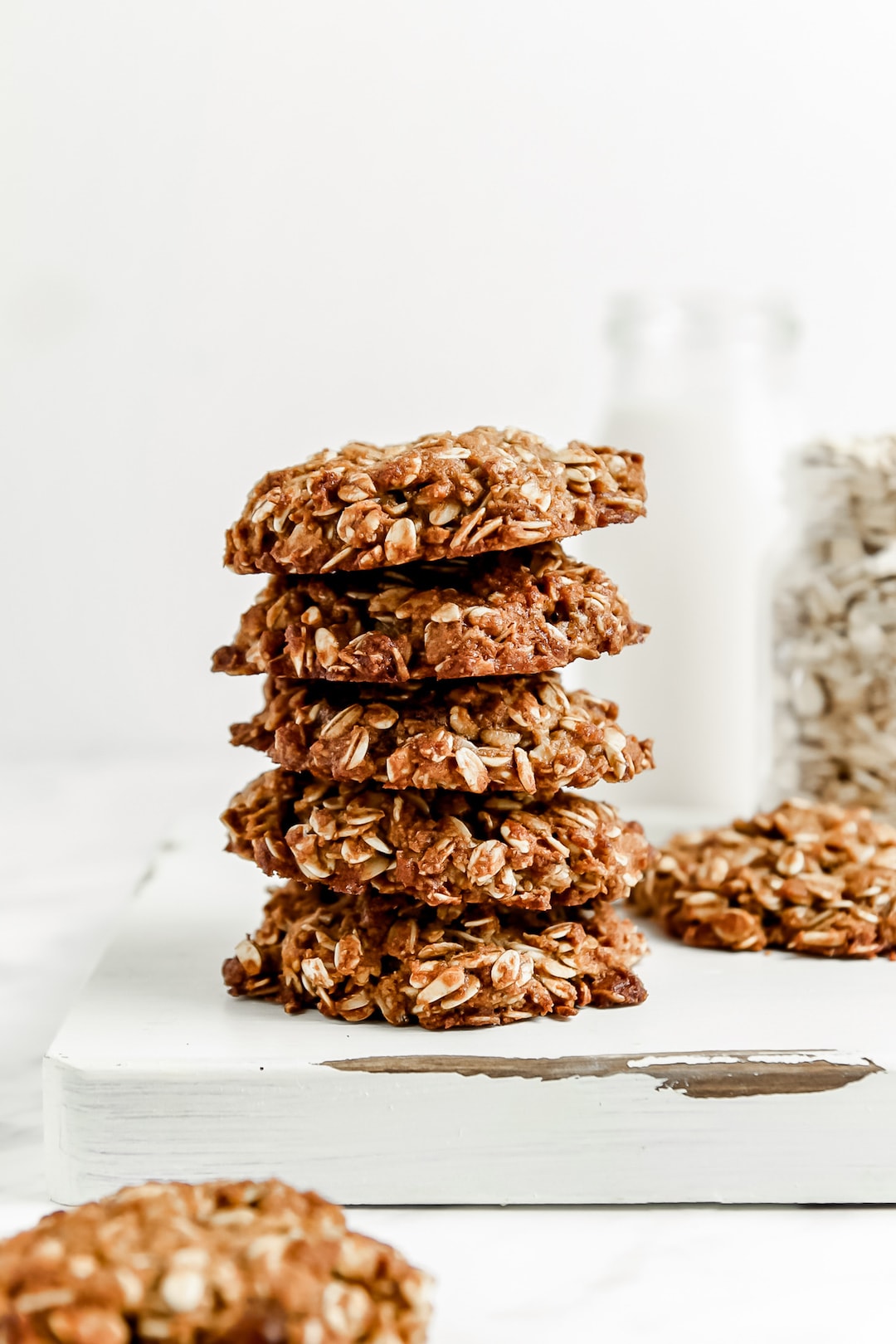 Healthy Swaps for Oatmeal Cookies:
To make classic oatmeal cookies healthier, try the simple swaps below. Or, make my almond flour oatmeal cookies or another healthier version you can find online!
White all-purpose flour —> swap with —> Oat flour, almond flour, or brown rice flour
White or brown sugar —> swap with —> coconut palm sugar
Butter —> swap with —> applesauce, mashed banana, or coconut oil
For these swaps, use the equal amount of each called for in the less-healthy recipe or version.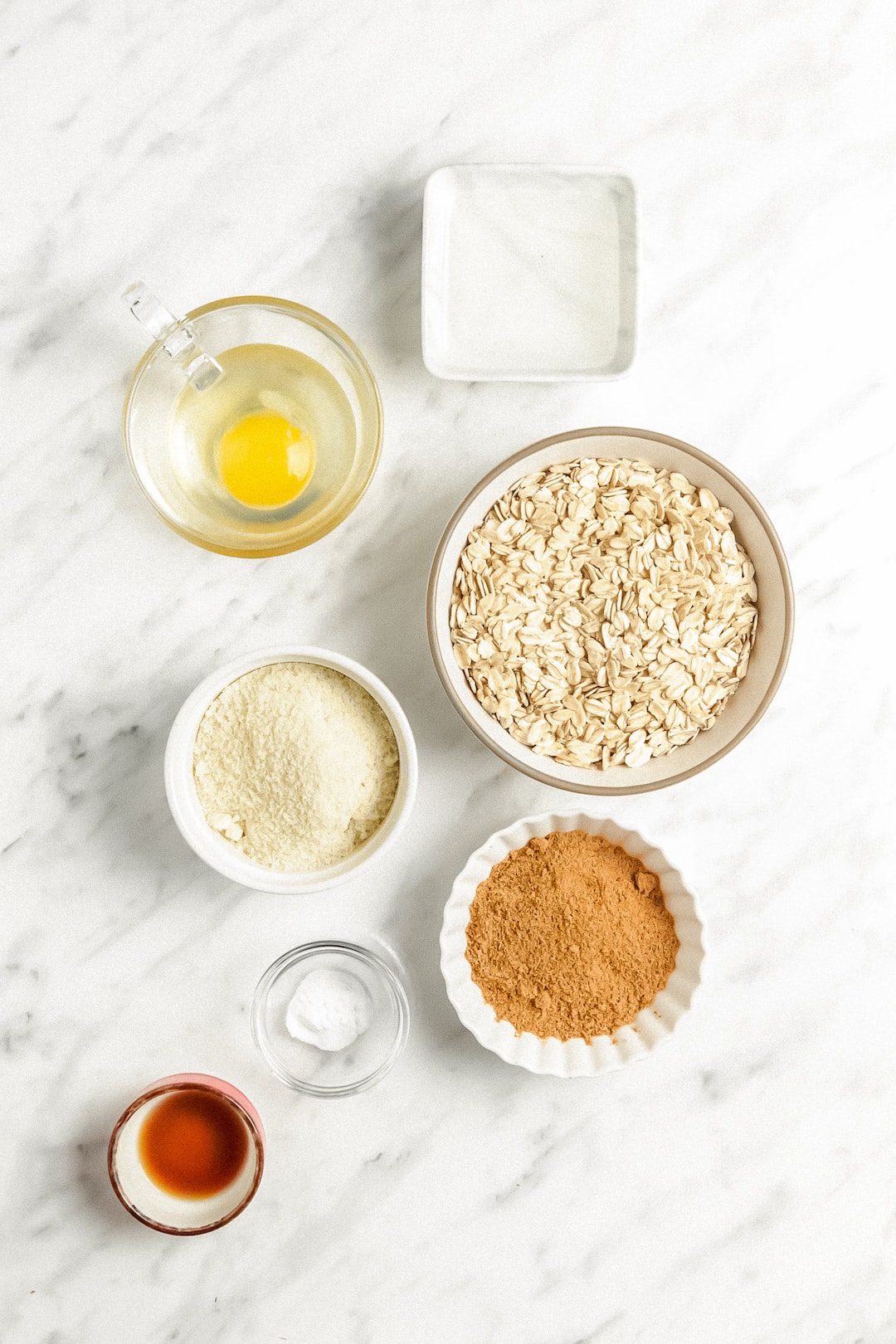 Using Almond Flour For Cookies
Trying almond flour as an alternative to of white flour in cookies brings a nice healthy dose of fibre, iron, protein, and healthy fats. Almond flour has a more coarse consistency, and a nutty flavour, so it makes cookies slightly softer and more dense then regular white flour would.
I love using almond flour as a healthier refined flour alternative in baking and these almond flour oatmeal cookies are a great recipe to start with if you've never tried it.
Other Ingredients in Almond Flour Oatmeal Cookies
Along with the almond flour, these delicious cookies contain other healthier alternatives including the following:
Optional Add In:
Dark chocolate chips or Raisins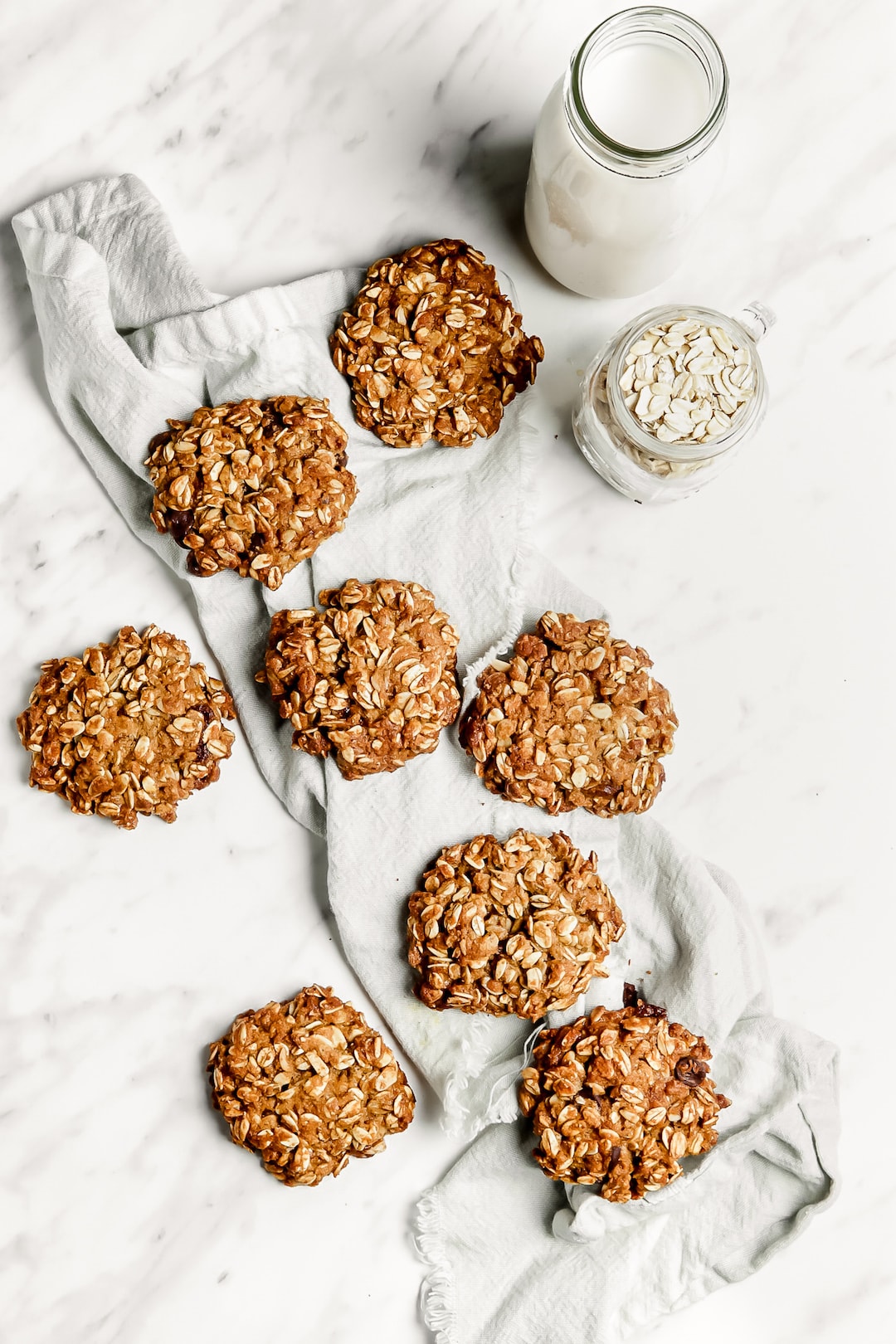 Tips When Baking Healthier Cookies:
When it comes to making a healthier version of a traditional classic cookie there are some important things to keep in mind to get the best result. Healthier alternatives might bake differently and getting a little "too creative" with a recipe can end up in a flop.
Don't stray too far from the recipe. If you are following a healthier cookie recipe you've found online, it's best to stay as close to it as possible as the recipe has been tested as-is and making a lot of changes can spoil the outcome.
Always let your cookies cool completely before eating

… as hard as that is!

Often

times when using healthier alternatives like almond flour, the cookies will be quite soft when removed

from

the oven. If you pick them up too soon they will crumble apart. Be patient and let those babies cool before digging in!
Don't forget the "binding agent". Cookies always need some sort of binder to keep them together, the most common binders for baking are eggs and the gluten in all purpose flour. If you are going for a vegan or gluten free cookie you'll need to substitute these binding agents with a suitable alternative. These include: ground flaxseed, ground chia seed, applesauce, mashed banana, and more (<- here's a great list!).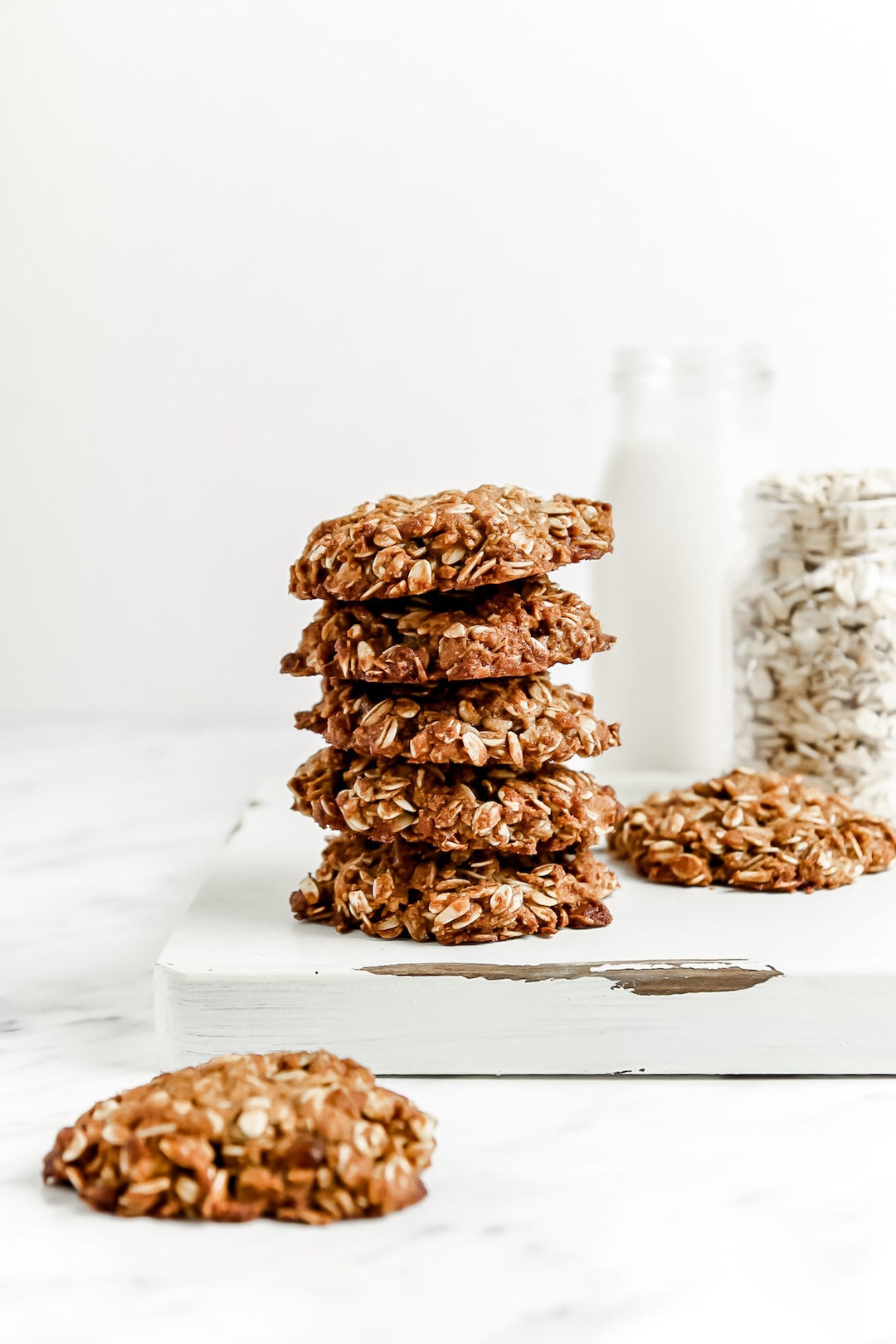 Are you a fan of oatmeal cookies? Have you tried a healthier version? Tell me about it in the comments and be sure to pin the photo below the recipe to save this one for later!
Pin me!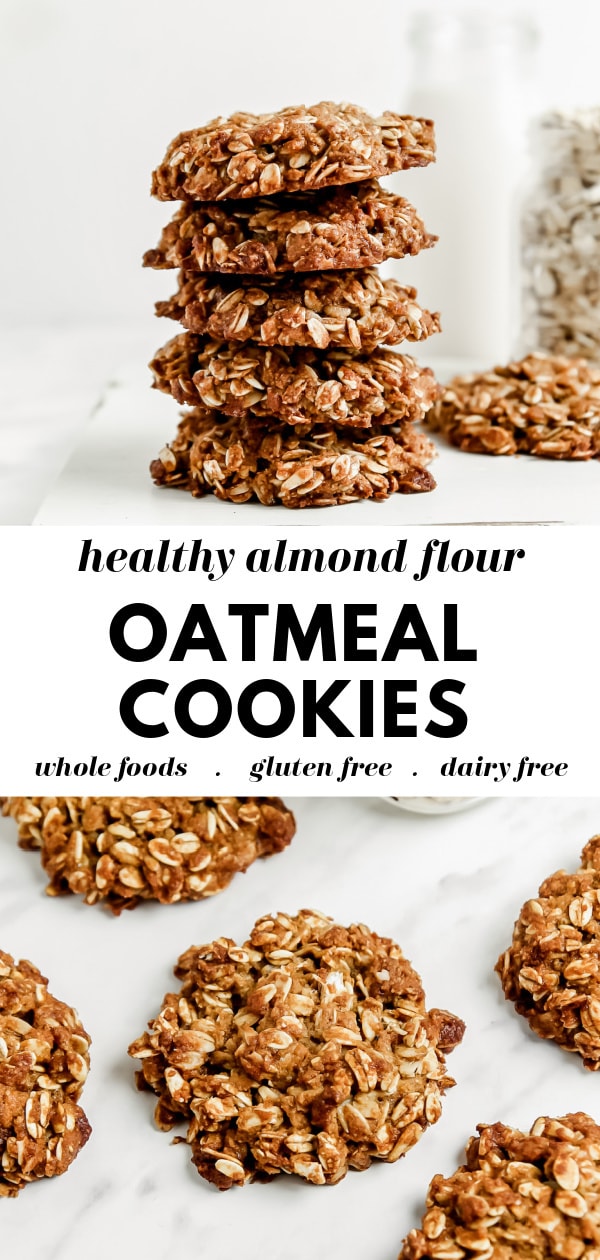 More Healthy Cookie Recipes You'll Love:
Have a great day,
Christal // NITK