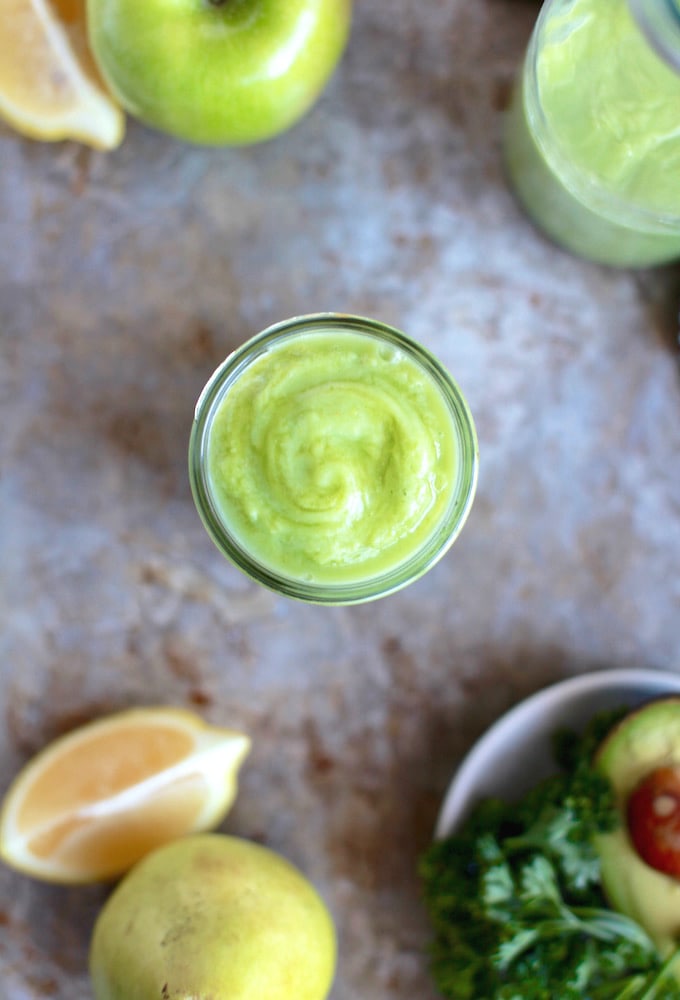 January. Green smoothie. Not cliche at all right? Well, I have to admit, I DO get a little pumped up in January with an extra hit of motivation to zone in on improving my health, but honestly, it's only because the holiday season = a lot of of "out of my normal" eating and I just feel a natural desire towards things green, lean, and clean once the holidays are over!
Does this mean I don't have my indulgences here and there in January still? Not a chance! I've learnt from past unkept resolutions that trying to go all healthy, all the time is just not realistic or sustainable for me!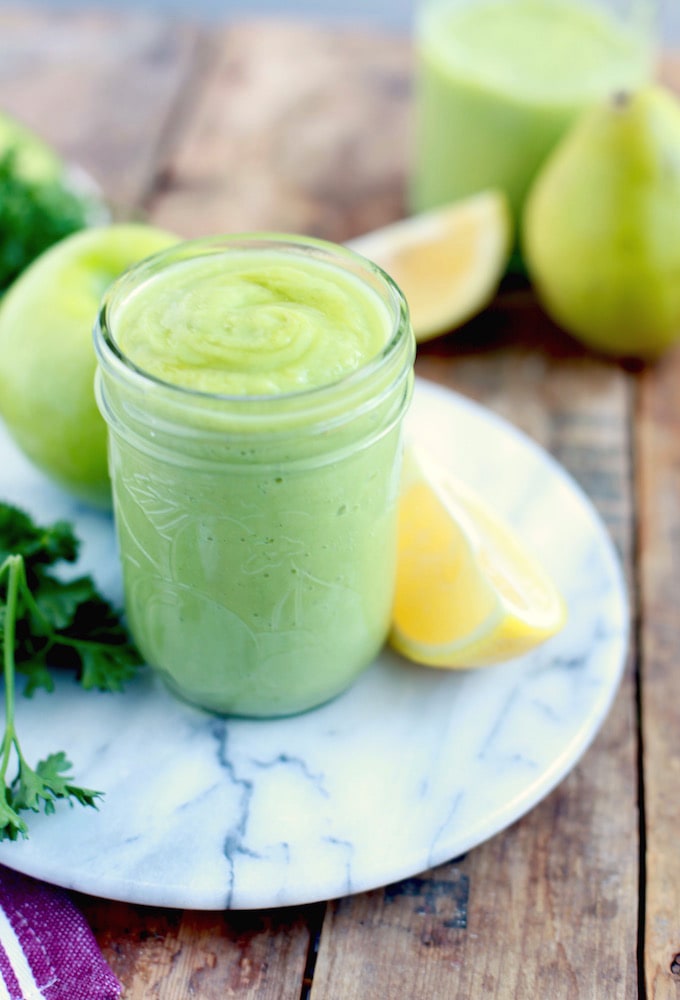 So, while I make my green smoothies for the morning, have a nice lunch, and make a healthy dinner, it's not unlikely that a piece or two of dark chocolate sneaks in somewhere. Actually, I might even throw a piece of dark chocolate INTO my green smoothie…
Speaking of green smoothies. This is seriously the. best. one. yet.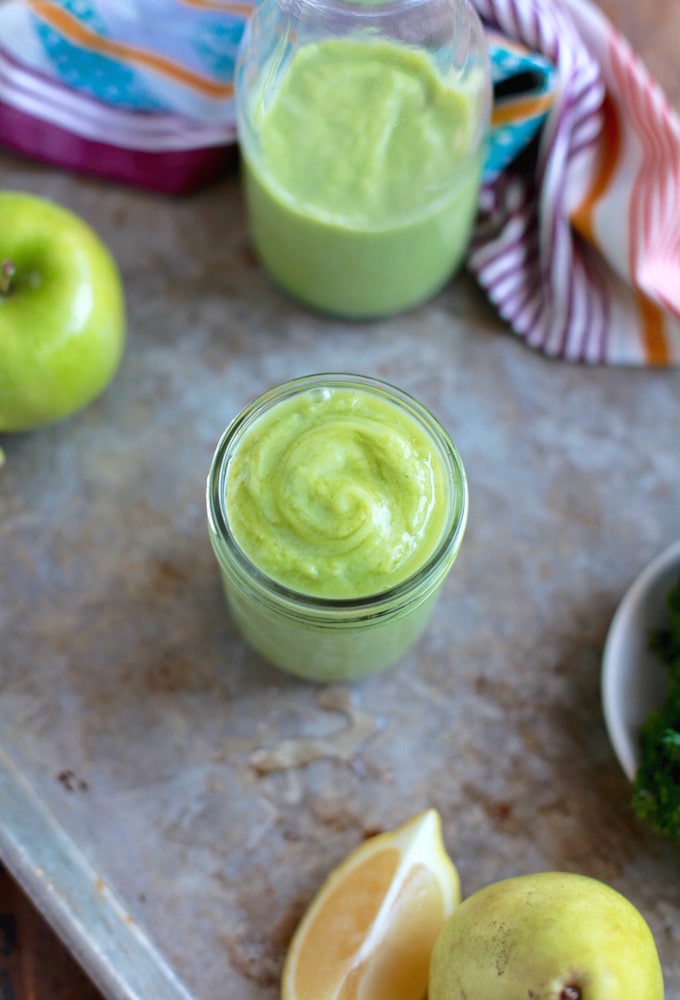 I wanted to try to pack some punch into this smoothie while keeping it edible, and not just edible, but enjoyable too. I've had far too many green smoothies in the past that taste like blended up dirt. Seriously, I get it – the green smoothie is super, duper, healthy but at the end of the day, someones still got to drink it!
So my GREENS for this smoothie combine a mixture of spicy, mild, tart, and sweet… parsley, avocado, apple, and pear!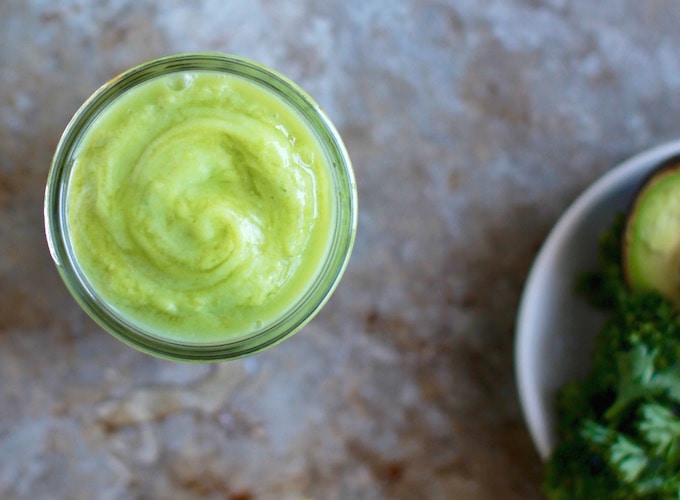 And why is this a "cleansing" smoothie? Both parsley + lemon are powerful liver detoxifiers and boost overall digestion. They clear things out and keep things movin' in all the right ways! 
Along with the parsley and lemon, the pear + apple add a nice dose of antioxidants, vitamins, fibre, and the perfect hint of tart and sweet!
Avocado brings in a nice dose of healthy omega rich fats and does wonders for the creamy consistency for this smoothie (as does the banana), and lastly, the raw honey ups the sweetness just a tad. No dirt taste here friends!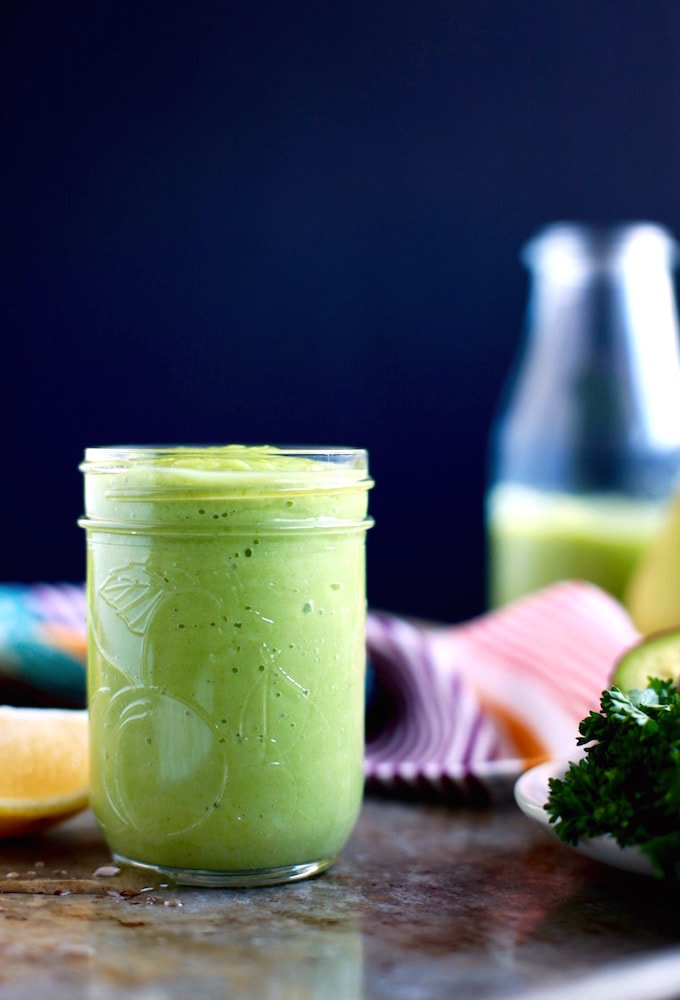 If you are on the fence about green smoothies, I'm telling you, THIS is the one to ease you in. It's smooth, creamy, sweet, filling, nourishing, delicious, and will change your mind about these health boosting drinks, I promise. 
Are you craving anything along the lines of a green smoothie post-holidays?  I'd love to read about it in the comments below! 

Green Apple, Pear & Parsley Cleansing Smoothie
Ingredients
1 green (granny smith) apple, cored
¼ cup fresh parsley
juice from ¼ of a lemon
1 tsp raw honey (or coconut nectar for vegan)
½ frozen banana
1 green pear, cored
½ an avocado, pitted
½ cup water
3 ice cubes
Instructions
Add all ingredients to a blender and blend for 2-3 minutes until thick and smooth.
Separate between two glasses,
Enjoy!
Before you go, just a little reminder that
my NITK Guides are ALL 25% OFF for January
!
These guides are the perfect way to kickstart your year with knowledge, sustainable and practical tips, and of course, great healthy recipes! Click the photo below to see which guide is best for you: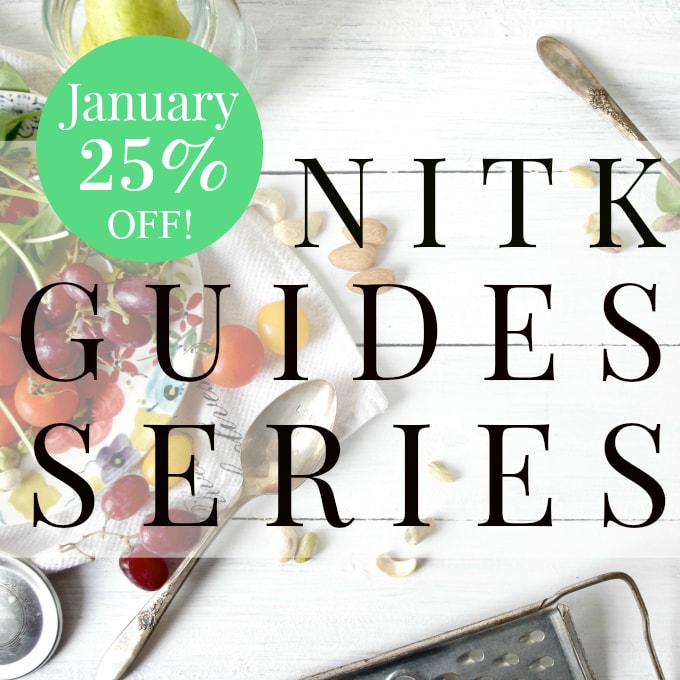 Christal
Nutritionist in the Kitch