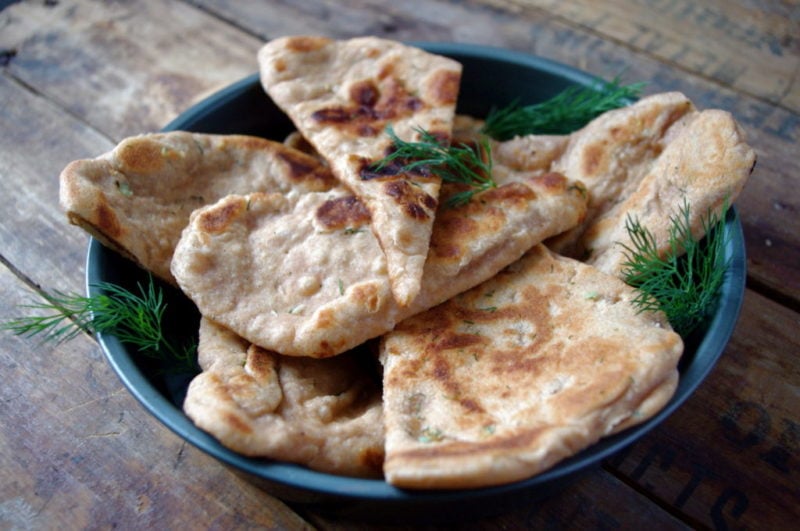 At Christmas In November last weekend I took Chef Anna & Michael Olson's cooking class. Among the delicious desserts they made, they also whipped up this great recipe for flatbreads/naan bread! I knew it was a recipe I had to put on the blog!

However, I also had to make a few "Nutritionist" changes to it! I swapped out the all purpose flour for spelt flour and decided to use organic coconut oil in the place of butter. The spelt flour works perfectly in exchange as Anna and Michael mentioned that this particular recipe has to have a gluten containing flour which is what works to make the flatbread the consistency it is – sorry those who need GF 🙁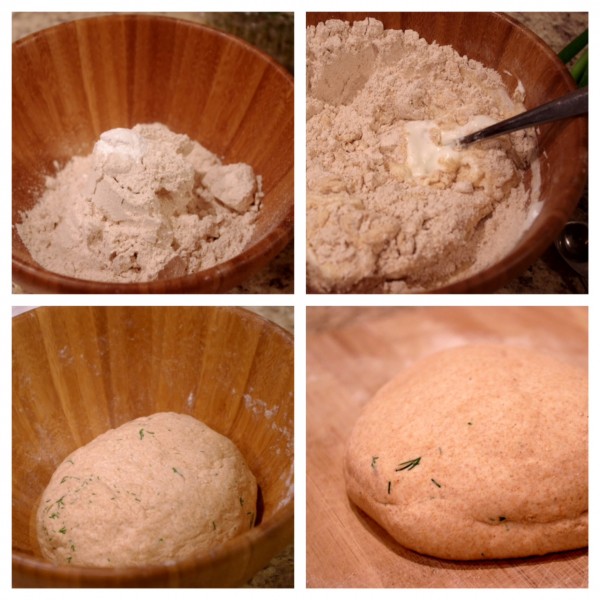 Making these healthy changes takes out the refined flours and adds the health benefits of coconut oil! The original recipe also called for A LOT of butter, and I only used about 1 1/2 tablespoons of coconut oil for the whole batch, so quite a bit of fat and calories saved there too!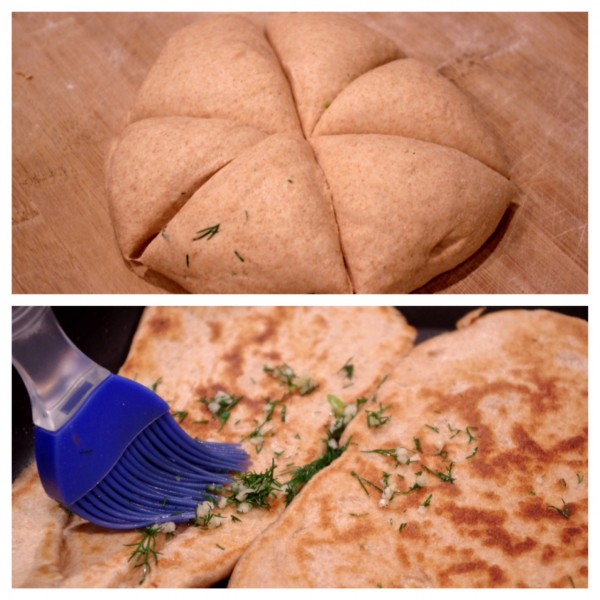 This is a perfect side for a nice big bowl of chili or curry or to have as the "bread" for a sandwich. You could also enjoy the flatbread solo as a snack!
The herbs are totally up to you! I decided to use dill in my batch, and next time I might try cilantro! Parsley, basil, or even mint would work great!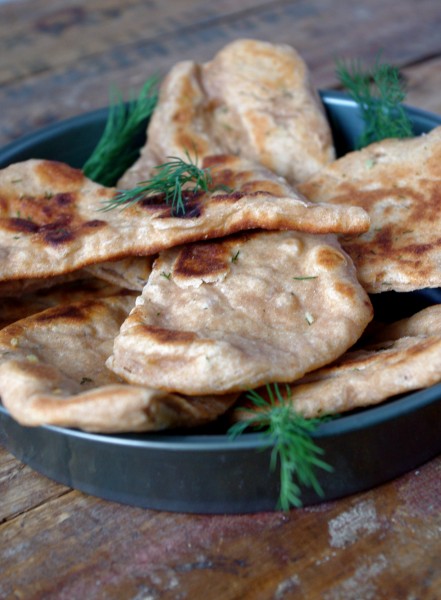 I never thought making flatbreads or naan could be so easy! This recipe is also versatile, the dough can be made into a pizza dough if you wish to do a herbed spelt pizza crust!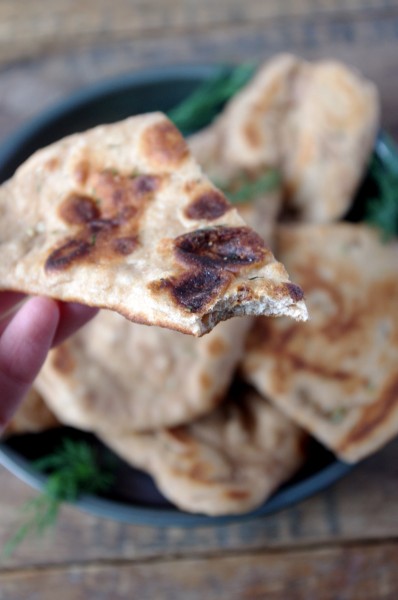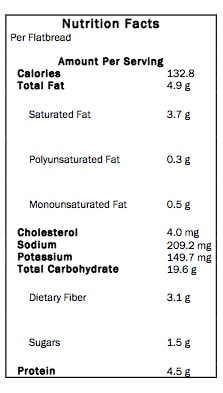 Herbed Yogurt Spelt Flatbreads
Ingredients
1¼ cup spelt flour (or whole wheat flour)
¾ cup plain yogurt (not low-fat)
½ tsp baking powder
½ tsp fine salt
4 tbsp fresh dill, divided (or other herb of your choice)
1 clove garlic, minced
1½ Tbsp coconut oil (or butter)
Instructions
Combine the flour, baking powder, and salt in a bowl. Stir in the yogurt until the dough comes together, add half of the dill to the mixture, then turn out onto a clean, lightly floured surface and knead until the dough feels elastic (about 3 minutes).
Return the dough to a bowl, cover with plastic and let rest for 30 minutes.
Divide the dough into 6 equal pieces and roll each piece out into an oval about 8" long.
Heat a cast iron skillet or non-stick pan and add ½ tablespoon of coconut oil.
Add 1 flatbread and cook until it bubbles and spots start to brown, about 3 minutes, then turn flatbread over and continue to cook until browning occurs on opposite side.
Remove flatbread onto a baking tray and repeat with remaining flatbreads using the coconut oil in small amounts as needed.
Immediately before serving warm flatbreads in a 300 degree oven for 5 minutes. Melt any remaining coconut oil and mix with the mined garlic and remaining herbs, and brush the mixture over the flatbreads.
Enjoy!
*Adapted from a recipe taught by Chef Michael Olson!
Enjoy!
Christal
Nutritionist in the Kitch