I have such great blog readers/followers/fans! Seriously, you guys are so awesome. You make the hard work of blogging completely worth it and I just get super excited reading comments, answering questions, and hearing suggestions!
A couple days ago I received an email from Deb, one of my loyal NITK fans! She's AWESOME! Hey Deb!
Anywho, Deb passed along this recipe to me for 'Mighty Muffins' she got from a 2008 edition of Alive Magazine! She knows I have a major obsession with cinnamon, and she'd seen that I've been ALL OVER pumpkin lately, so she figured these muffins would be right up my alley!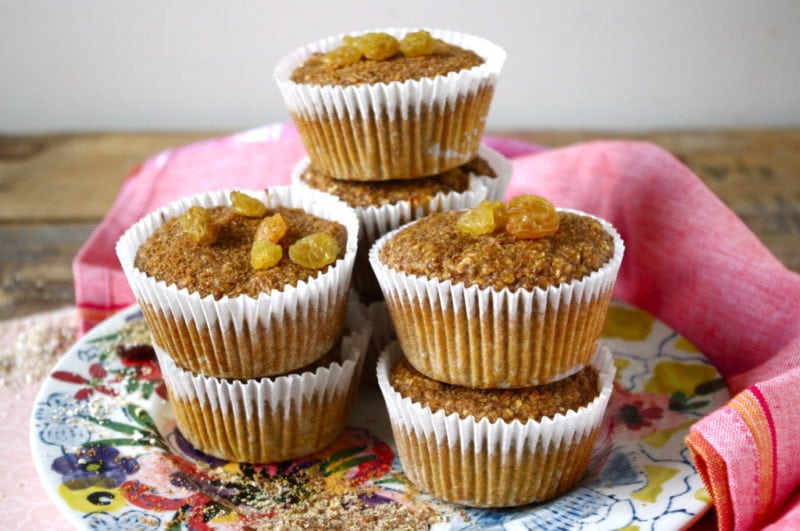 I took one look at the recipe and new I had to make them… or some adaption of them – which is exactly what these are!
My version of the 'Mighty' Muffins!
I really adapted them solely because I needed to use what I had on hand in my kitch as I didn't want to run out to the store because I was so eager to whip up a batch right then and there. So, I omitted some of the original ingredients, doubled up a couple, switched out a couple, and added in a little somethin' here and there, and Voila!  
THESE – adapted 'Mighty' Muffins were born!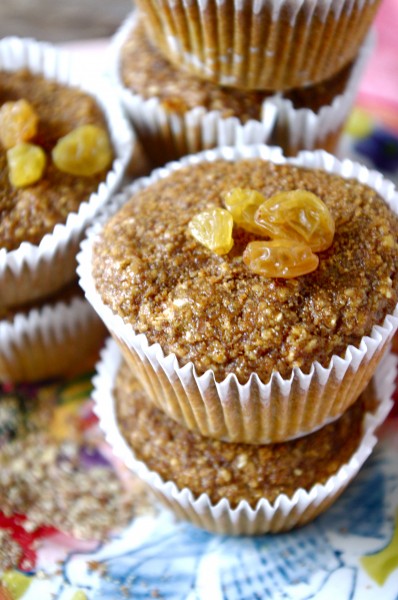 I never really did get an explanation on the name… but I took a wild guess at it and just assumed they are called 'Mighty' because they are SO PACKED with healthy, good-for-you, wholesome, make-you-feel-mighty-fine ingredients!
Whole grains, high fiber, healthy fats, protein, unrefined sweetness, PUMPKIN… CINNAMON! These muffins have it all!
They look good, they smell great, and oh my, they taste fantastic!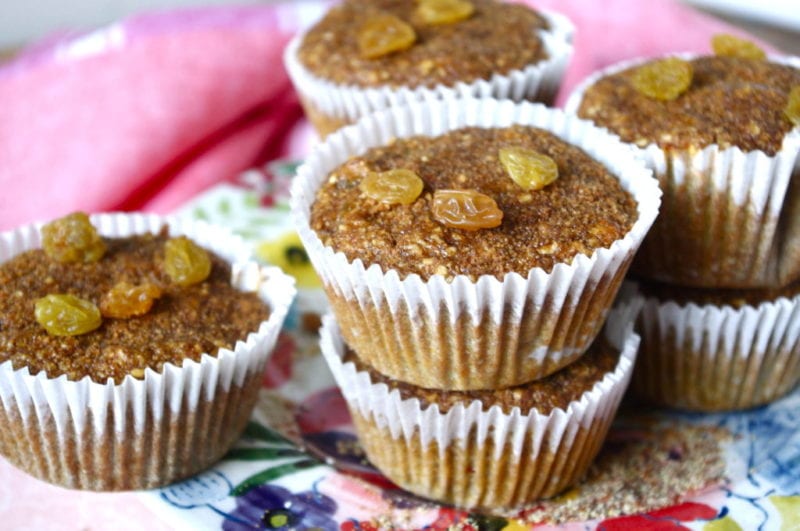 They are more of a kind-of-sweet with a little-side-of-savory muffin! So for those who like their muffins SWEET – be sure to check out the note in the recipe about adding extra honey!
I enjoyed one of these bad boys with a little slab of almond butter on top and it sure hit the spot! It was torture waiting for these babies to cool before I dug into one – the smell was intoxicating!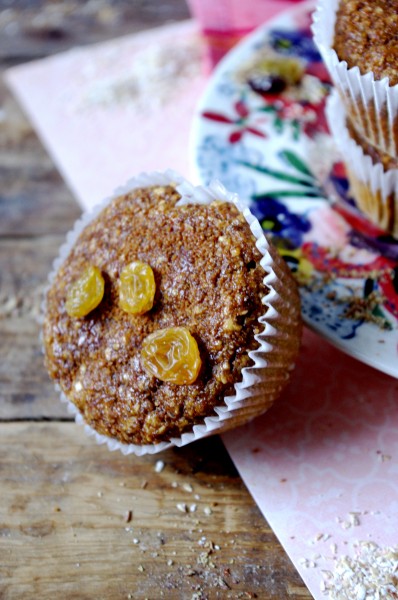 So please! Do not ever, ever, ever hesitate to send me one of your favorite recipes that you think I might like! I'm always open to trying new recipes, or adapting them!
That's how the magic happens.. or should I say "mighty happens" ! 😉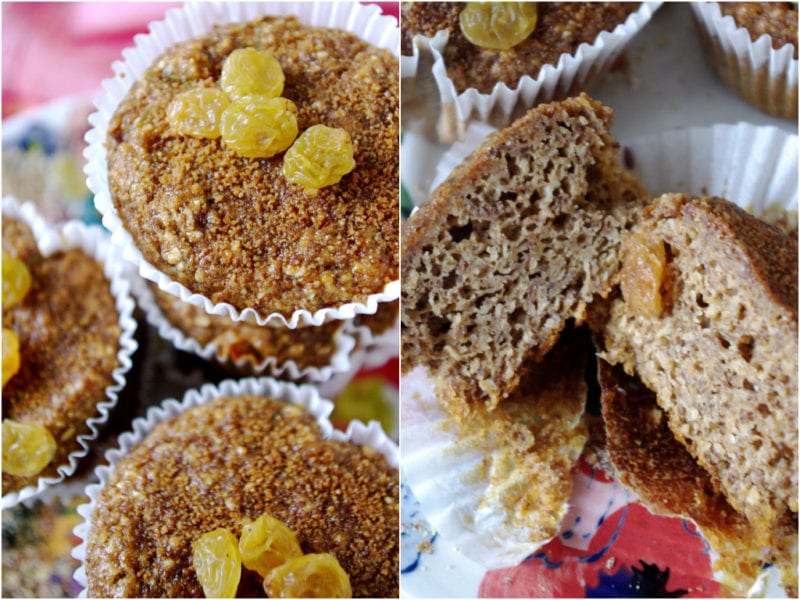 The rest of this batch of muffins went straight into the freezer as they will make PERFECT morning snacks for my delivery clients … yep that's plural now – I'm makin' it happen!!
More happy clients eating healthy, nutritionist-in-the-kitch-cooked food!
(also… don't hesitate to ask me more about this whole new venture I have going on (custom meal preparation and delivery) if you are living in the Edmonton area – It's all in the works!) 
'Mighty' Muffins : Inspired by a Wonderful NITK Fan!
Instructions
Preheat oven to 400 degrees.
In a small bowl combine almond milk and vinegar to make a 'sour' milk.
Add in pumpkin, honey, eggs, and apple butter, and whisk together.
Stir in flaxseed and oat bran and stir.
Let sit for 5 minutes
Add in spelt flour, baking powder, baking soda, and spices and mix to combine.
Lastly, toss in raisins (and any other additions like nuts, seeds, other dried fruit), and fold into batter.
Scoop batter evenly into 12 muffin tins.
Bake for 12-15 minutes or until toothpick pulls clean.
Allow muffins to cool for an hour or so.
Enjoy!
Notes
These muffins are delicious but not overly sweet - if you prefer a sweeter muffin add in more honey! 🙂
Nutritional Information
Serving size:
1 muffin
Calories:
119 kcal
Fat:
3g
Carbohydrates:
20g
Sugar:
11g
Fiber:
3g
Protein:
3g
*Recipe adapted from Alive Magazine 
Have a fantastic Tuesday! 🙂
Christal
Nutritionist in the Kitch