Something about summer always gives me a hankering for tacos! Fish tacos, chicken tacos, shrimp tacos, and vegan tacos (thanks Deryn ;))!
Every now and then our local Save-On-Foods gets Ahi Tuna, and I definitely have to splurge and go for it. Fish like this sure isn't cheap in the middle of the prairies, and it makes sense!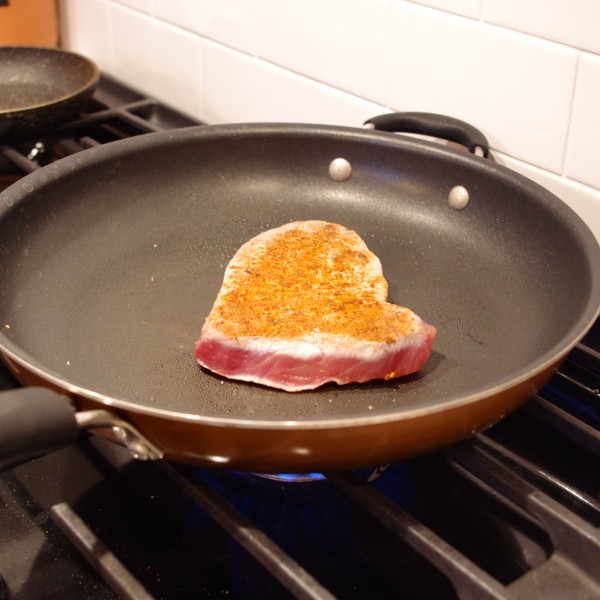 I decided to pick up some locally made corn tortilla shells – thank you El Mercado, and seasoned the fish with some homemade taco seasoning courtesy of a lovely gal pal, Keri!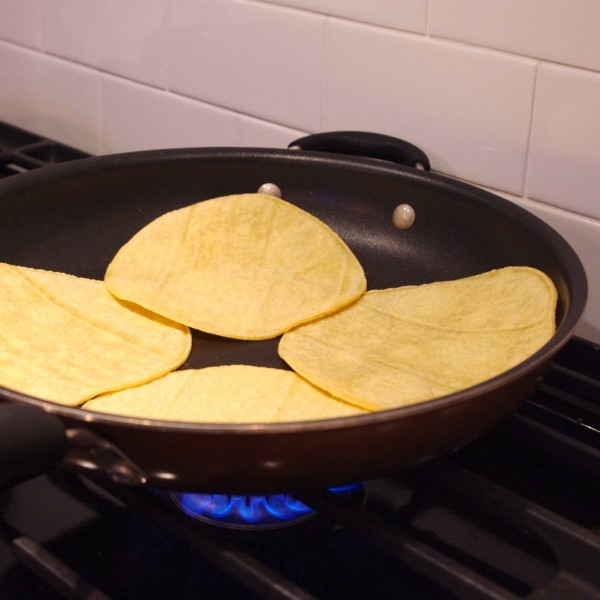 This is seriously simple to make, but tacos shouldn't be complicated. A few good flavours and you're set! Homemade salsa takes the tacos up a notch, and some thick sliced ripe avocado for a healthy fat source rounds it all out!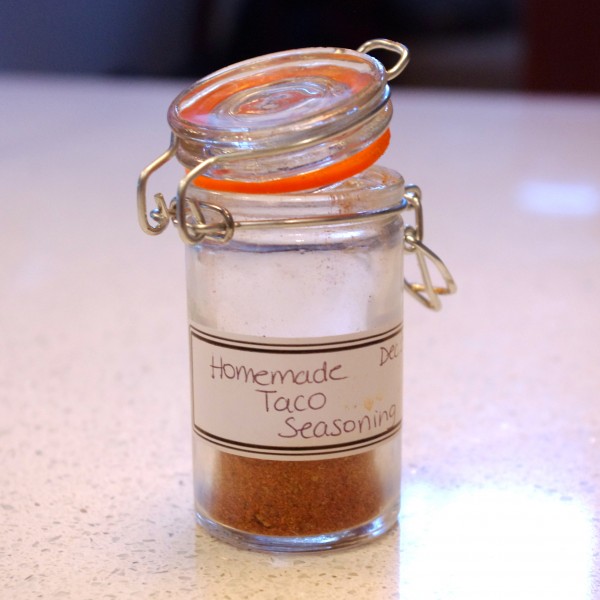 I used some kale slaw tossed in lime juice to add some veggie goodness to the tacos as well! A quick sear in the pan and the Ahi was ready to be sliced and put into the warmed corn tortilla shells.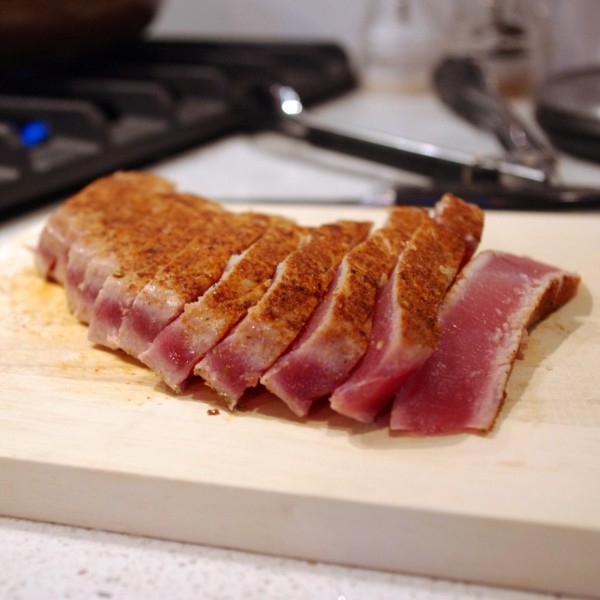 Delightful, delicious, easy-peasy dinner!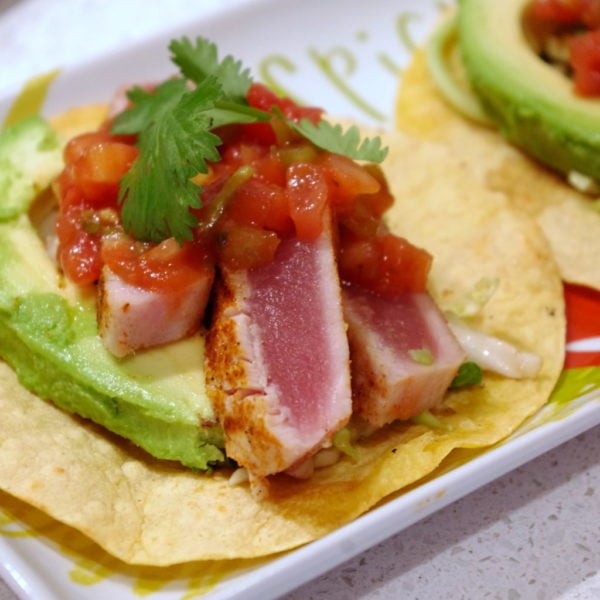 I love it when dinners take less than 20 minutes to make – because typically when I get home from work, or wherever I was… running errands, the gym… I'm starving, and I'm tempted to go raid my pantry. If I know dinner will be ready in less than 20 it reminds me to stay out of the cupboards, and drink some water till dinner is ready to go!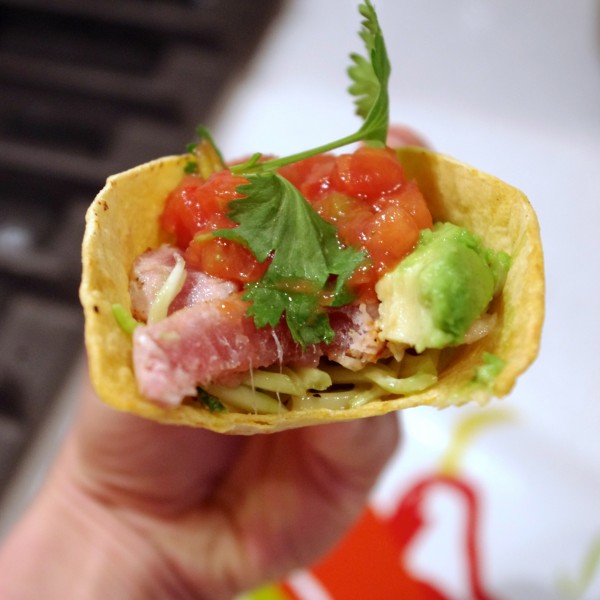 When I calculated out the nutritional information for these tacos I was also pleasantly surprised at how balanced they are – even ratio of carbohydrates to proteins, a nice amount of healthy fats, AND 14g of fiber!! Woot, woot!!
What's your favorite kind of taco?

Simple Seared Ahi Tuna Tacos (GF)
Ingredients
8 oz fresh Ahi Tuna
1 teaspoon taco seasoning mix (no added sugars or MSG)
1 avocado, sliced
1 lime
1 cup cabbage slaw
½ cup homemade salsa (see my recipes page) or prepared salsa from the store
4 white or yellow corn soft tortilla shells
Instructions
Season tuna with taco spices - rub evenly on both sides.
Heat a pan at high heat for 1-2 minutes.
When the pan is hot, add in the tuna to sear on one side.
Reduce heat to medium and sear tuna for 1-2 minutes.
Flip and sear tuna on the other side for 1 minute. Remove from heat and slice.
Reduce heat to low and add tortilla shells to pan to warm for 1-2 minutes.
Meanwhile, toss cabbage with juice from ½ lime.
Remove taco shells from pan and assemble. Add on slaw, sliced tuna, a slice of avocado, and a dollop of salsa.
Add cilantro as a garnish if preferred.
Enjoy!
Nutritional Information
Serving size:
2 tacos
Calories:
377 calories
Fat:
10g
Carbohydrates:
29g
Sugar:
2g
Fiber:
14g
Protein:
28g
Enjoy your Thursday!
Christal
Nutritionist in the Kitch