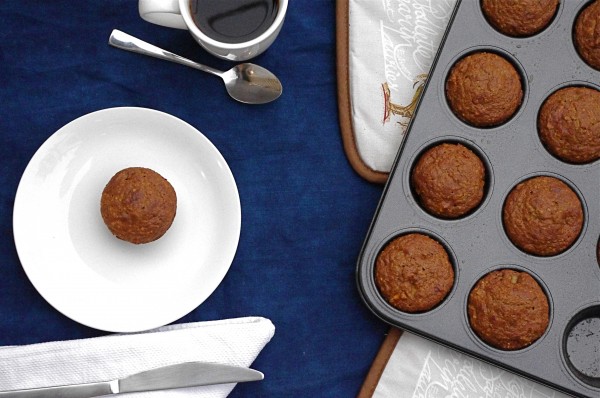 Muffins are usually a bad choice for the waistline. Harsh, I know, but really they usually pack in hundreds of calories, are full of sugar, oil, shortening, etc. Just really not the healthy choice you think they would be.
Luckily, you can make your own, and make them healthy, like these!
These tasty little muffins are low calorie, low in sugar, low fat, and a great source of fiber! Yay! And they still have that wonderful familiar muffiny taste we all love.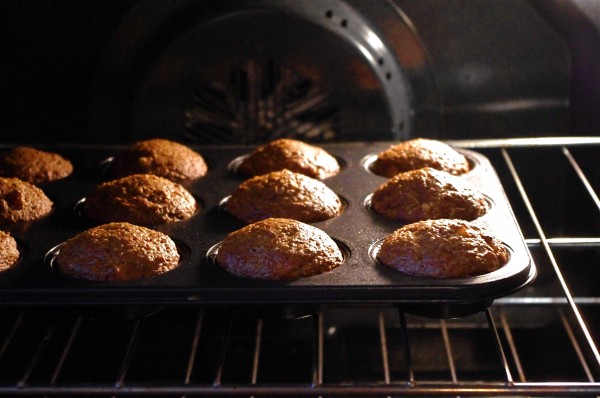 I adapted this recipe from a beautiful blog – Lemons & Anchovies, and made some changes here and there to up the nutritional value. I substituted apple sauce for oil, cut down on the sweetener, and added some pure vanilla extract to make up for the sweetness!
These muffins do have a little more of a savory taste, but are still delicious, so they are great for those who don't have an overcharged sweet tooth!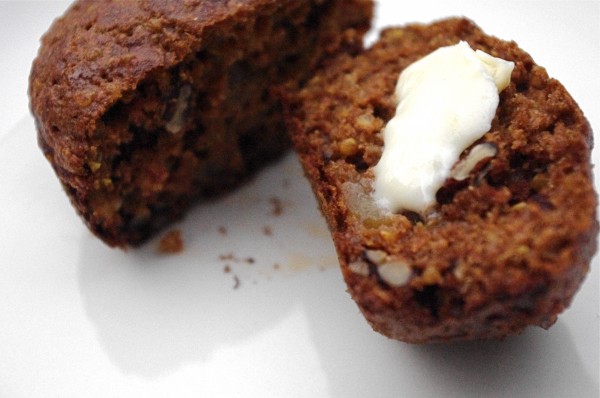 These muffins are tasty tasty tasty and just lovely with a teensy-weensy smear of butter… *gasp*
…yes, this nutritionist eats butter, on occasion! Moderation is key, right!?
For all the gluten-freebies out there, this recipe can easily be made GF with the swap of a gluten free flour in place of the whole wheat flour! 🙂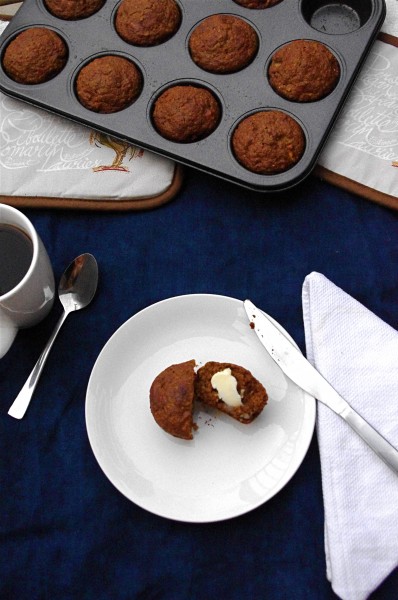 Apple, Pecan & Quinoa Muffins
Instructions
Preheat oven to 400 degrees.
Whisk together the flour, coconut sugar, baking soda, salt, and cinnamon.
Add in the cooked quinoa (allow quinoa to cool if just cooked).
In a separate bowl combine applesauce, oil, almond milk, and egg, then mix into the dry ingredients.
Add the apple and pecans to the batter, pour batter into a 12 muffin tin, lightly greased.
Bake muffins for 20 minutes until lightly browned, then cool on a rack.
Enjoy!
Nutritional Information
Serving size:
1 muffin
Calories:
121
Fat:
6g
Carbohydrates:
17g
Sugar:
6g
Fiber:
3g
Protein:
3g
Christal 
Nutritionist in the Kitch