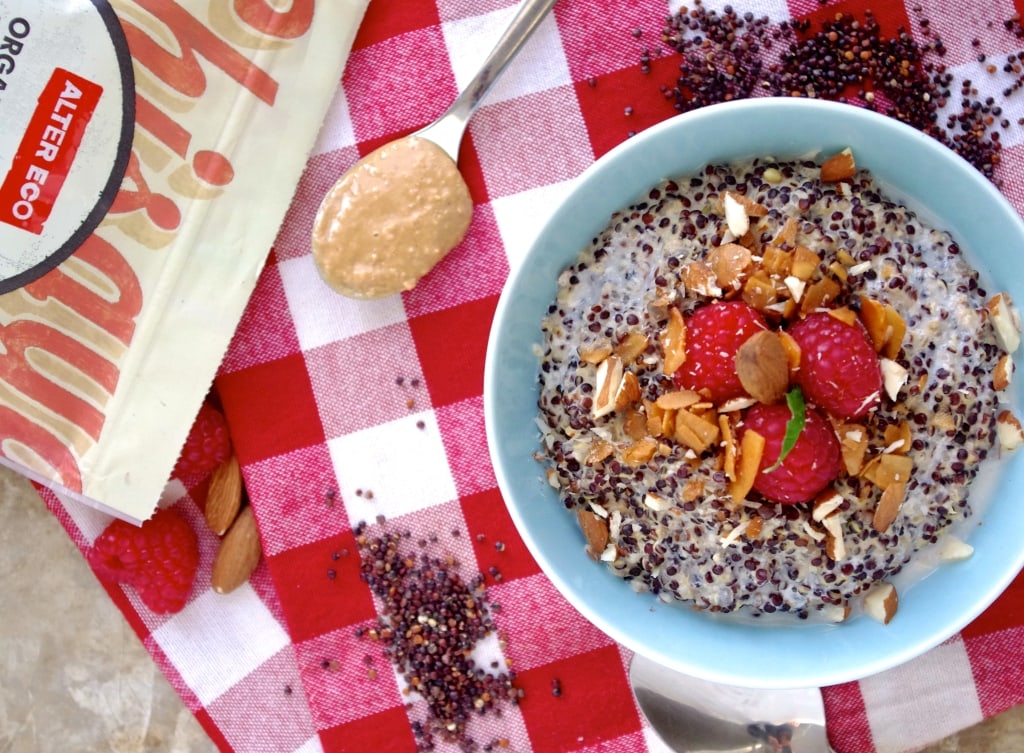 I am so glad you are reading this right now. 
So. Very. Glad.
Why?
Because today's post is a must-not-miss-post-of-epic-proportions!!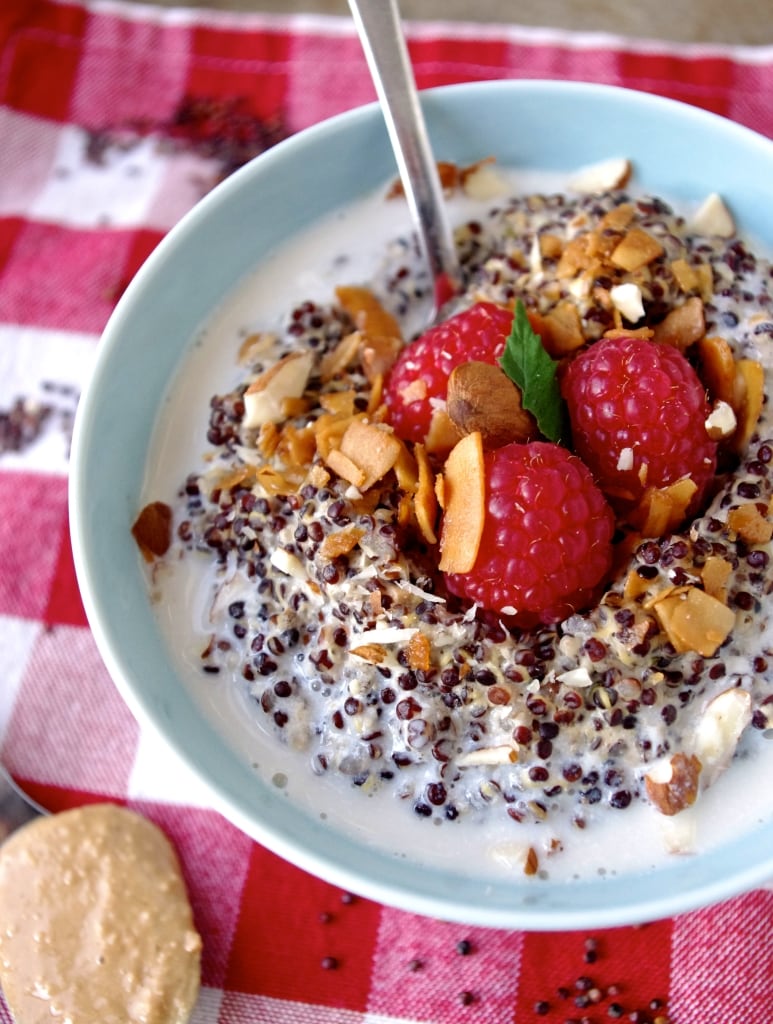 I am doing three things in today's post!
1. Sharing an über delicious, healthy, get-in-yo-belly recipe.
2. Hosting a giveaway with the fantastic Alter Eco brand
3. Releasing my first guide in the NITK GUIDES SERIES … the D I G E S T I O N  R E S E T Guide! (oh, and I'm giving away 2 copies of the guide with the giveaway!!)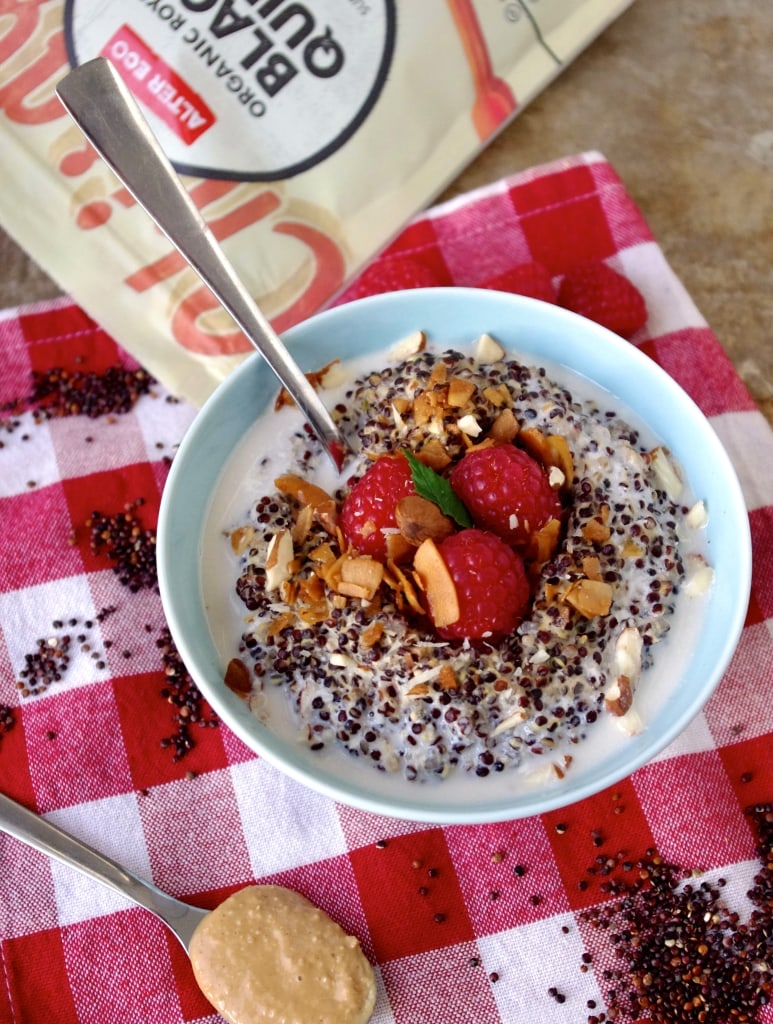 This isn't the first time I've added quinoa to a breakfast dish (remember my Fruit-Filled Protein-Packed Overnight Quinoa & Oats ??) and it definitely won't be the last. I went years, literally years, eating oats most mornings and although more recently I've been experimenting with a paleo-inspired eating style, I do like to add in some different grainy goodness to breakfast…like quinoa!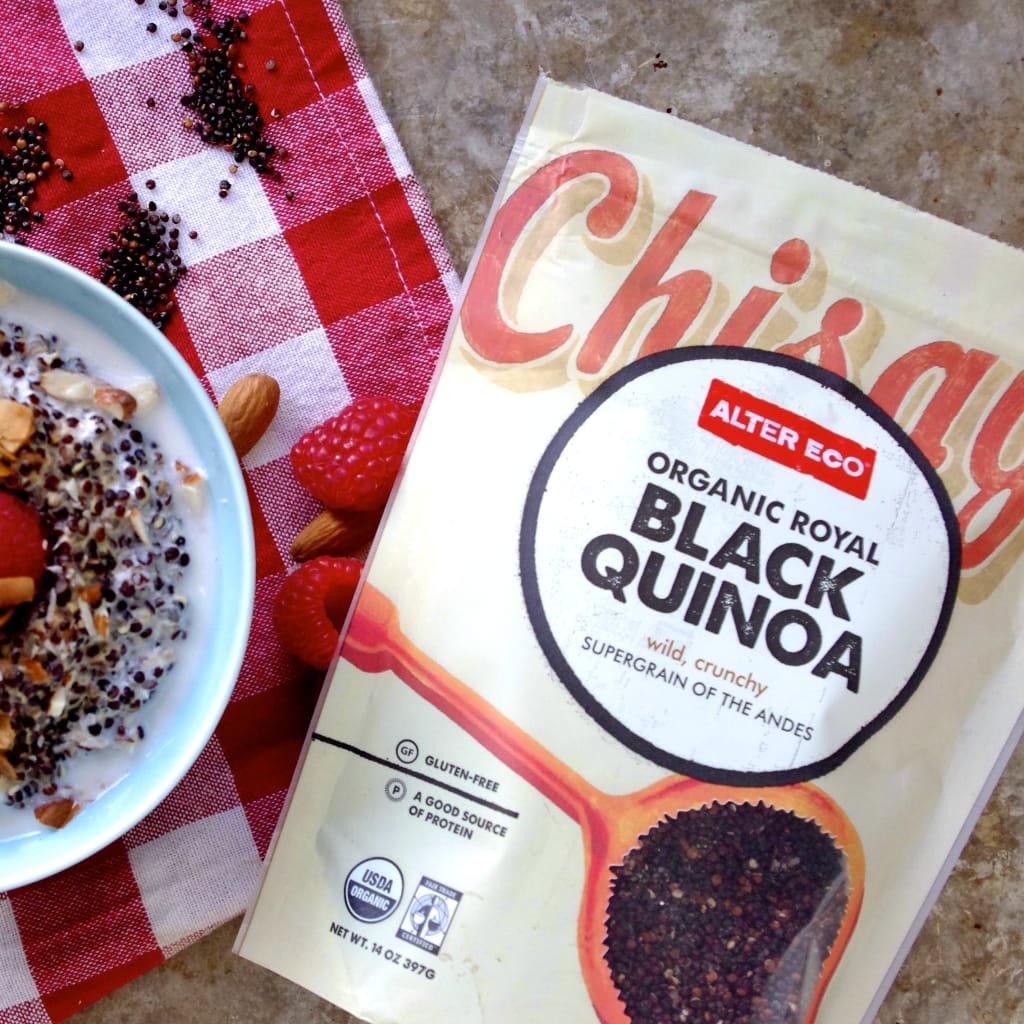 The lovely peeps over at Alter Eco Foods (you must check out this company that is NOURISHING FOODIE, FARMER AND FIELD through sustainable foods from around the world!) recently sent me a package of goodies including their amazing chocolates (oh.my.goodness…drool!), and some of their Organic Royal Black Quinoa! I'd never tried black quinoa before and was very intrigued. I wanted to find out if the flavour was different than the red and white quinoa I'd tried in the past. Let me tell you.. it was different! I found the black quinoa to be bold and nutty! It was full of flavour and I loved every bite!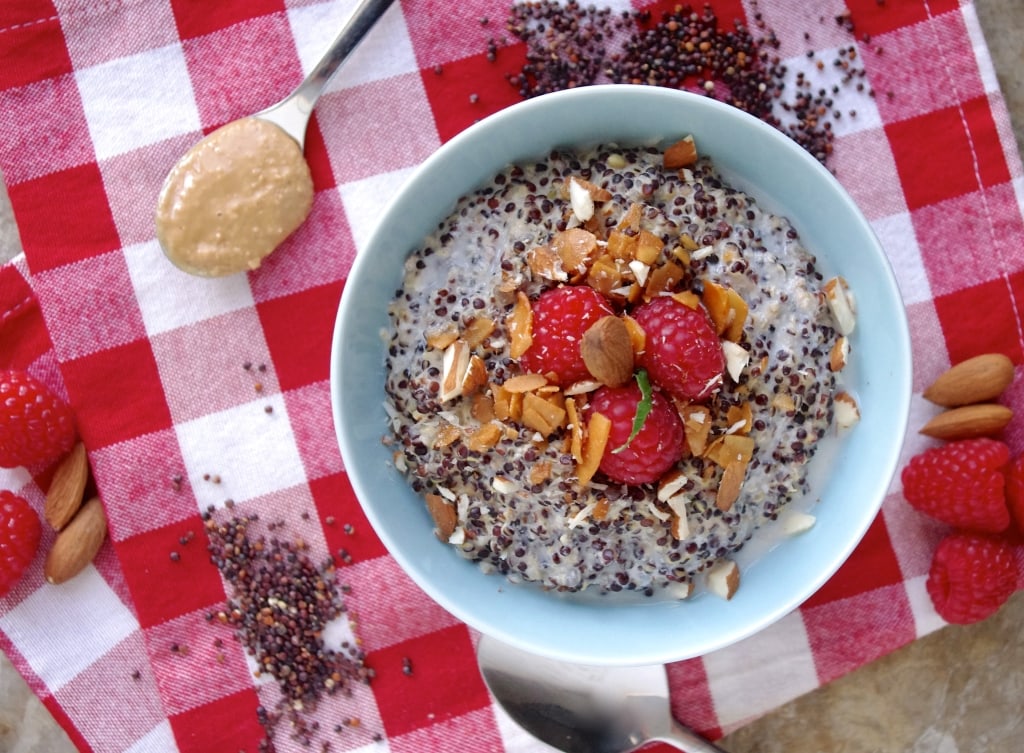 I decided to use the leftover quinoa from dinner by creating this Nutty Quinoa Porridge! Cooked quinoa mixed in a pot with almond milk, pure maple syrup, and creamy almond butter until nice and warm, then topped with fresh, juicy raspberries, toasted coconut, and more nutty goodness: almonds – the porridge hit the spot!
The Organic Royal Black Quinoa is a fantastic source of energy, plant-based protein, and dietary fibre! There is actually 12g of protein and 6g of fibre in just half a cup!
Adding quinoa to your day will boost your digestion, and being a gluten-free grain, it's safe for those with Celiac disease or gluten intolerance!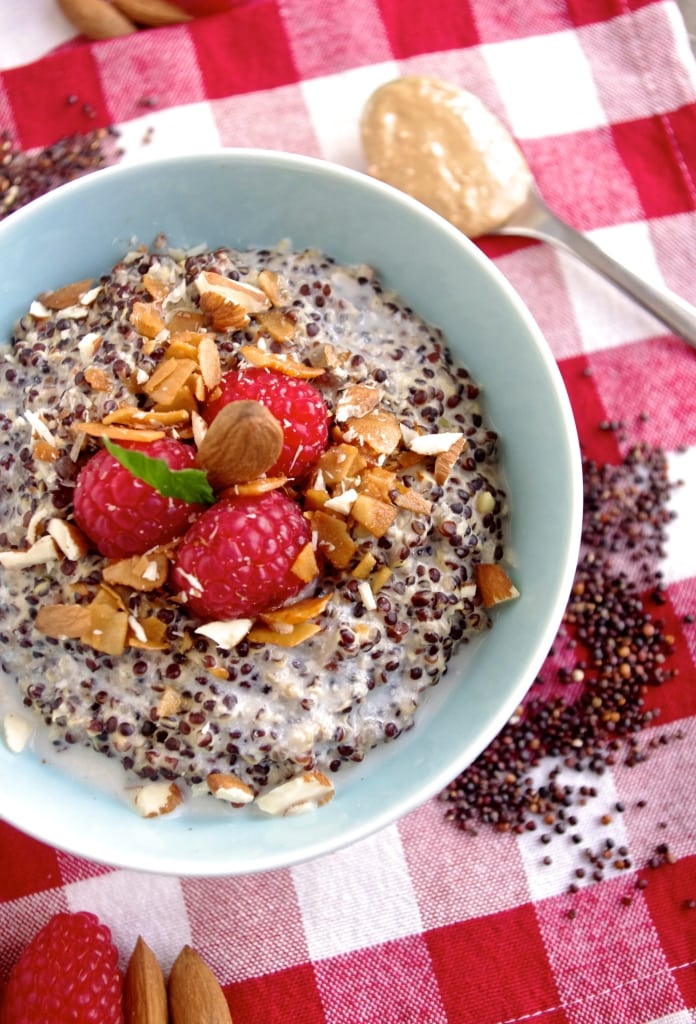 This brings me to the next exciting part of this post! The release of my NITK DIGESTION RESET GUIDE! This guide is contains 9-pages of valuable and practical information to teach you how to press the "reset" button on your digestive system by limiting and removing digestive burdens, increasing the foods that boost your digestion and putting it all together in a week by week routine! There is also a 1-day meal plan with recipes including this delicious Nutty Quinoa Porridge recipe!
Take a little sneak peek at what's inside of the 9-Page Guide!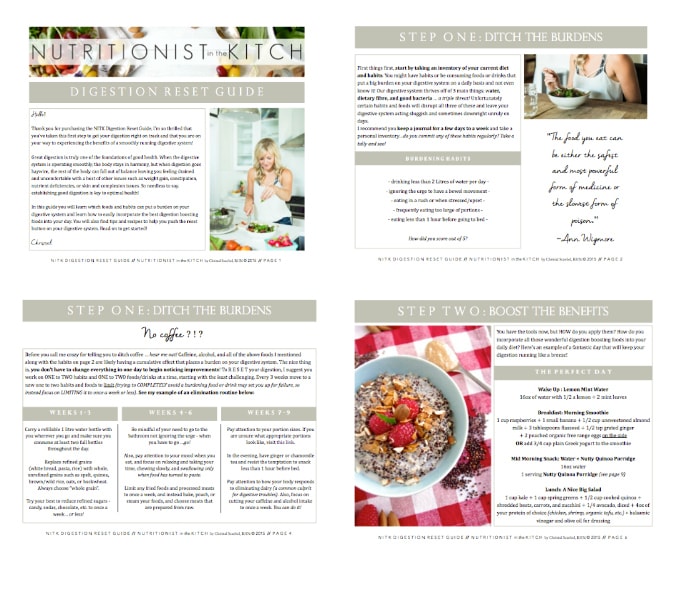 You'll have to enter the giveaway for a chance to win your own copy of the NITK DIGESTION RESET GUIDE to see more or you can head to the NITK Guides Page and purchase one for just $3.49! (many thank you's in advance for the support!!)
Ok, enough chit chat – let's get to the giveaway then you can just scroll down a tad farther for the Nutty Quinoa Porridge Recipe!
Good Luck!
…and now for the yummy recipe!!

Nutty Quinoa Porridge
Instructions
In a small pot over medium, heat the almond milk and almond butter, stir continuously until nut butter melts into the almond milk and becomes smooth. Stir in the sweetener of choice.
Add in the cooked quinoa and stir for 3-4 minutes to incorporate with the almond milk mixture and heat through.
Separate into 4 bowls and top with raspberries, almonds, and coconut.
Have a wonderful rest of the weekend and be sure to share this post to your friends and family!
Christal
Nutritionist in the Kitch
*Disclaimer: This post was sponsored by Alter Eco but as always the thoughts and comments are my own.