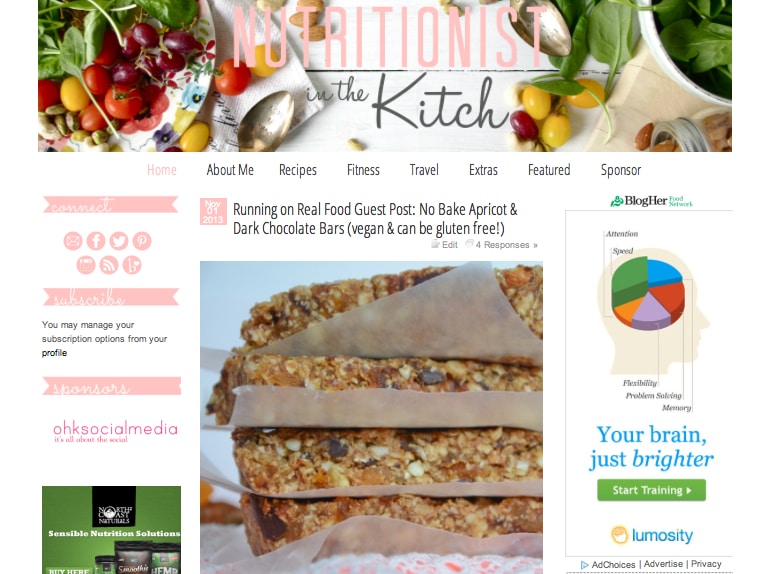 I've been wanting this for such a long time and I had the pleasure of working with the wonderful Kristy of OhK Social who created this beautiful new blog design for me!
As you can see my layout is a little different! I really wanted to maximize all the space on the blog and organize the pages a little better!
Over the next week or so, don't be surprised if you see things moving around a bit, I just have to get familiarized with my new design, and I can't say I'm all that tech savvy!
One thing I'm really excited about is having a new Left Sidebar which I'm dedicating to Nutritionist in the Kitch sponsors! 🙂
On the left sidebar under the Social Connect icons and the Subscribe, you will see "Sponsors"! This is where other blogs/small businesses (like those on etsy)/or brands can purchase ad space and promote their blog/brand/business on Nutritionist in the Kitch!
I created a Sponsor/Work With Me page, that goes into more detail in this… see below: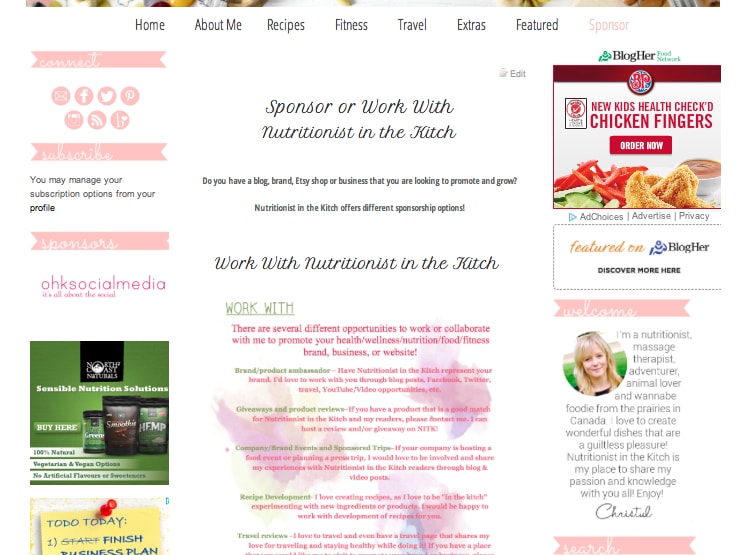 I believe it's so great that like-minded bloggers/brands/businesses can support each other over the internet this way and I'm really excited about the opportunity to team up with some great health/wellness/nutrition based peeps who breathe/eat/live health the way I do!
On the sponsor page I've placed my current traffic stats so those interested can see the potential exposure of their blog/brand/business through sponsorship of Nutritionist in the Kitch!
I plan to do monthly Sponsor Spotlight posts highlighting these blogs/businesses/brands!
The next change on the blog I'm really excited about is my Recipe Page!
Finally, I've streamlined the categories a bit more so I'm hoping it will be easier to find recipes – for example I broke down my main meals category into seafood, chicken, vegetarian, etc. put pastas and pizzas in a different category, etc. etc. So check that out! I've also made it look prettier!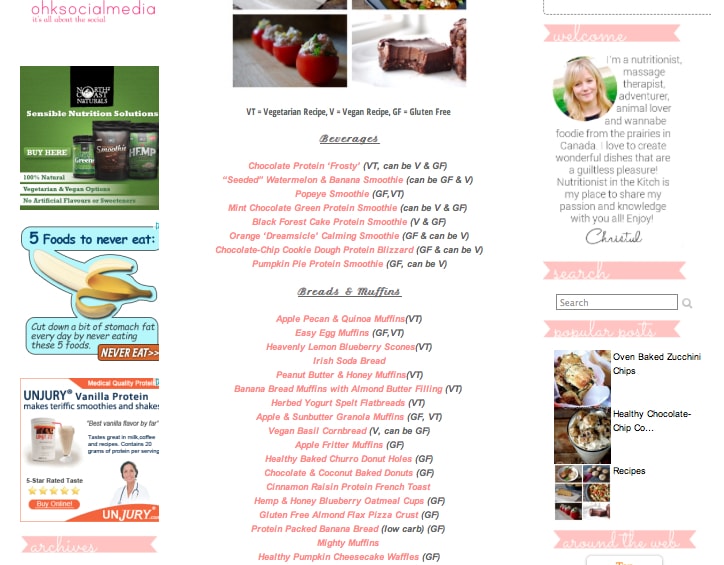 I'm still working on some of the other pages, but under extras I now have my WIAW posts, and Healthy Eating Tips, and I will also be adding some other categories. Then you'll see the Workouts page and Travel page, same as before!
Under the About Me section there are a couple pages I will be adding including FAQ's and My Eating Philosphy because I always get tons of questions about nutrition/my own personal eating habits/training etc.
If you have any questions feel free to ask in the comments section of this post and I can include those on the page as well! 🙂

Now! The next thing I'm super excited about!
As you may have seen on Facebook – I have had the amazing opportunity to team up with the incredibly inspiring women who have started Gorgo Women's Fitness Magazine!
These women have worked with other women's health magazines like Oxygen Fitness magazine and I'm incredibly humbled that they have asked me to be a recipe contributor to the mag!
I will be contibuting exclusive to Gorgo recipes monthly!
As you can see on the cover of the November edition under "The Perfect Fall Treat"… those Gluten Free Baked Maple & Pumpkin Spice Donuts… yep, that's my recipe!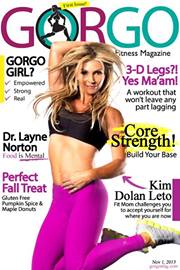 Here's a little sneak peek of that said recipe… but you'll have to head on over to Gorgo and support these amazing women to get that recipe along with some more great info in the mag… and really at $1.99 per issue, it's a steal!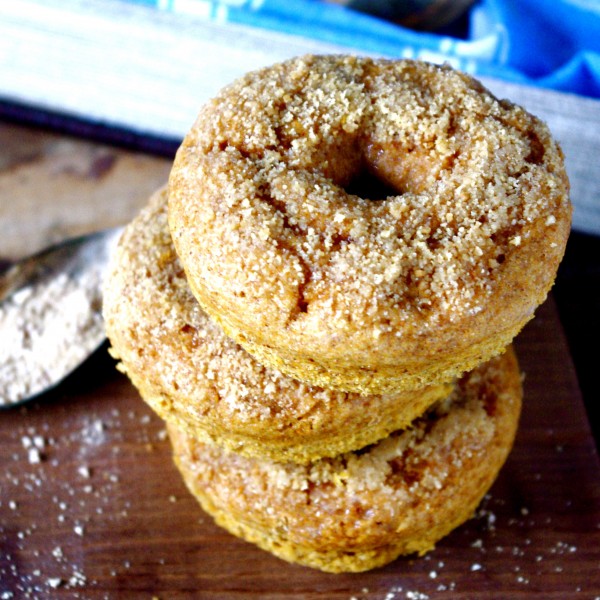 Yeah…. yumm.. these are fluffy, light, healthy donuts… and get this… 111 calories each, THAT'S IT, THAT'S ALL folks!
So, I would LOVE to hear your input on the new blog design, and any questions you may have!
Also, if you are interested in becoming a Nutritionist in the Kitch sponsor to help grow and build your blog/brand/business please contact me- I LOVE making new friends! 🙂
Christal
Nutritionist in the Kitch