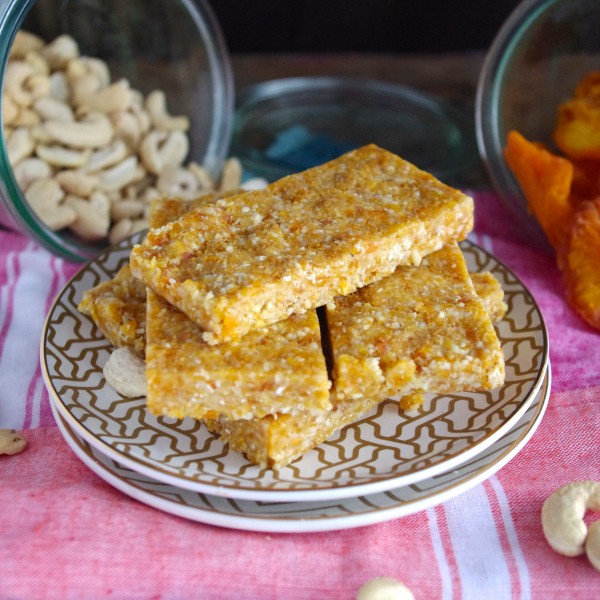 So, after multiple attempts at healthy Cadbury Cream Eggs that resulted in multiple fails, I gave up on that idea!
Here's a pretty successful looking version by the lovely Chocolate Covered Katie!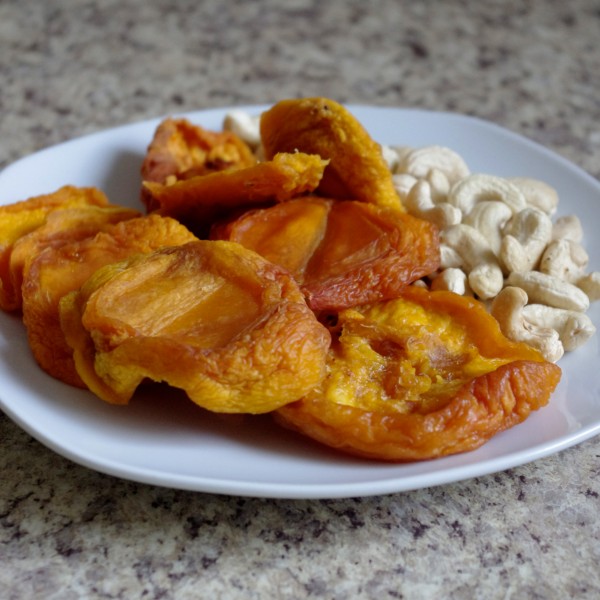 Instead, healthy energy bars. Ha! Easy, literally impossible to fail, and delicious!
Peach pie energy bars to be exact!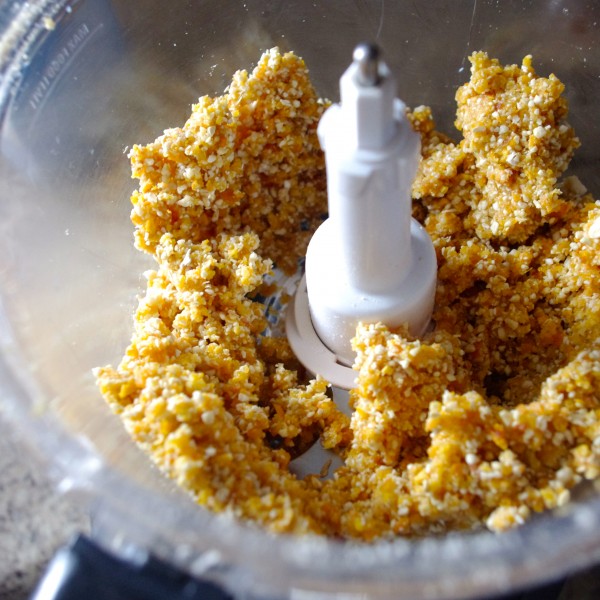 These are probably the simplest bars I've made yet!
I spotted the dried peaches in the bulk section the other day and knew that combined with some cashews and oats, perfection would ensue!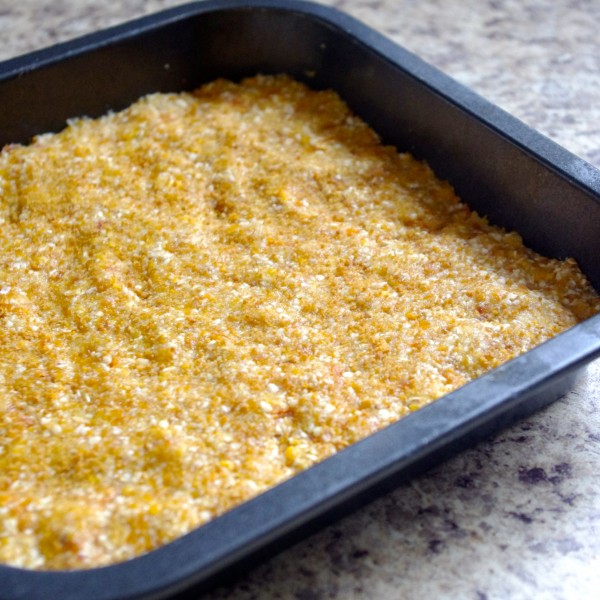 Of course adding protein, my recommendation would be North Coast Naturals vanilla whey, would be a great option to even out the carb to protein ratio in these tasty bars, as well as add a little extra sweetness as the peaches are sweet but not as sweet as dates, the typical binder in my usual energy bars.(see under Snacks)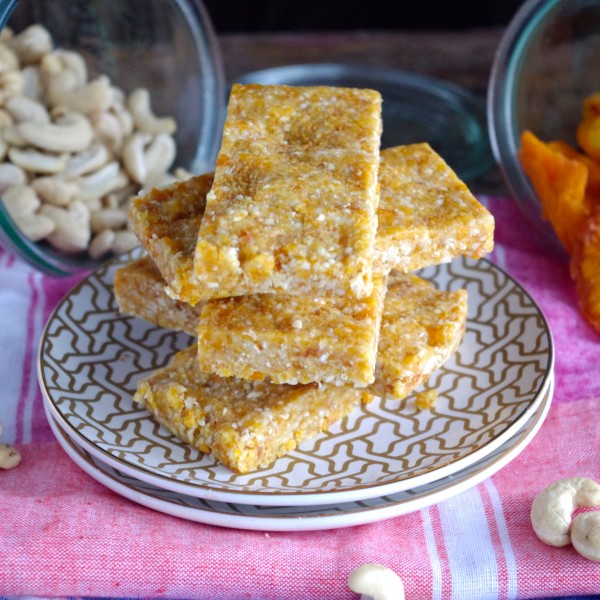 My food processor has been getting quite the workout as of late! I actually have A LOT of readers ask me about what I use for a food processor and it's a simple Black & Decker… nothing special.
I've used my Vitamix for bars before, but honestly it's a bit too narrow to make a big batch so I prefer the ol' processor over the blender.
I know this recipe doesn't really scream "Easter!!!" but, the bars are kind of yellow…and yellow reminds me of eggs… and eggs remind me of Easter…?
Yeah… we'll go with that. 😉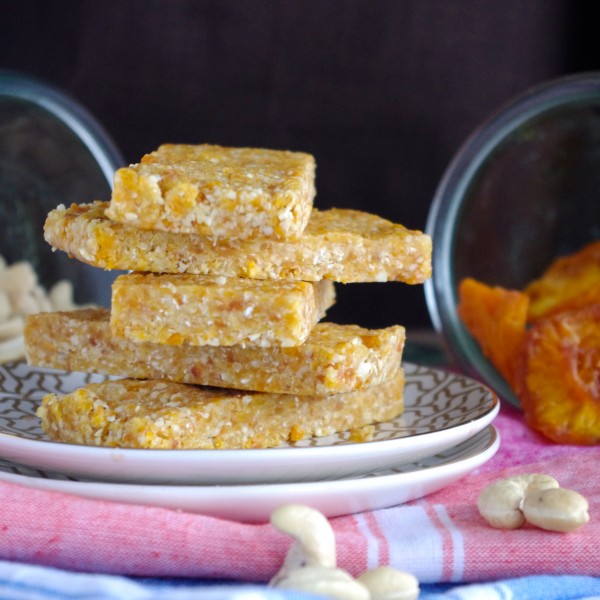 Easter Weekend Vegan Peach Pie Energy Bars (Add Protein Option!)
Instructions
Add all ingredients except almond milk to the food processor.
Turn the processor on high and slowly add in the almond milk through the top opening while the other ingredients are processing.
Process for 3-5 minutes until ingredients are well incorporated.
Remove "batter" and add to an 8x8 baking dish, pressing firmly into the dish.
Freeze for 2 hours minimum (I usually leave it overnight).
Cut into bars.
Enjoy!
Speaking of Easter… Today is Good Friday.
When I think about the unfailing love of God and his greatest sacrifice for us through Jesus, I can't help but feel immensely blessed.
What greater love is there??? None. 
But He was wounded for our transgressions,

He was bruised for our iniquities;

The chastisement for our peace was upon Him,

And by His stripes we are healed.
Isaiah 53:5
Amen. Have a wonderful Easter weekend!
Christal // NITK