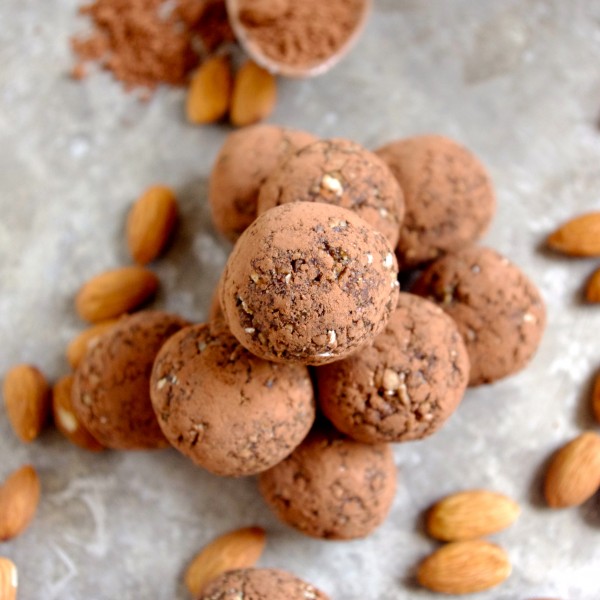 Wahhh, I dropped the ball last week. Life has been throwing me a few curveballs lately and I just couldn't get my shiz together to get a post up. Boo. I can't promise things will change for this next month because…. We are MOVING! Woot woot!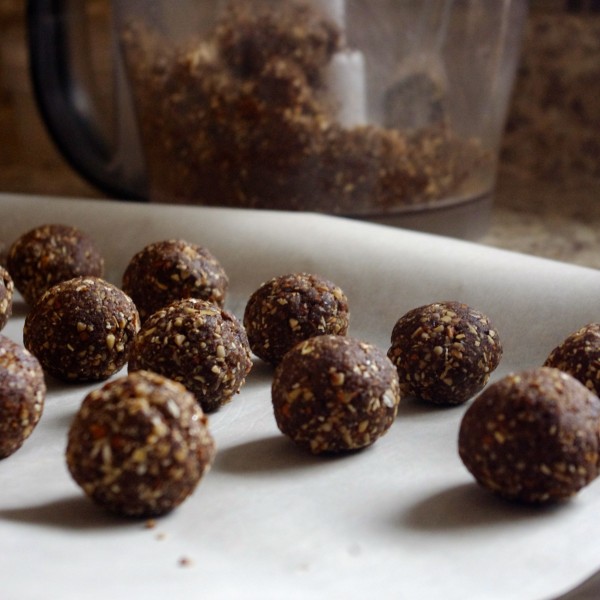 My hubby and I bought a new place and it's just about finished being built. It's been a fun and intense process but I am SO SO SO excited for my brand new KITCH! Picture white subway tiles, white bright cupboards, light quarts, stainless steel… gas range… reclaimed hardwood flooring…industrial lighting… ummm yep, I'm drooling too.
I seriously. Can't. Wait.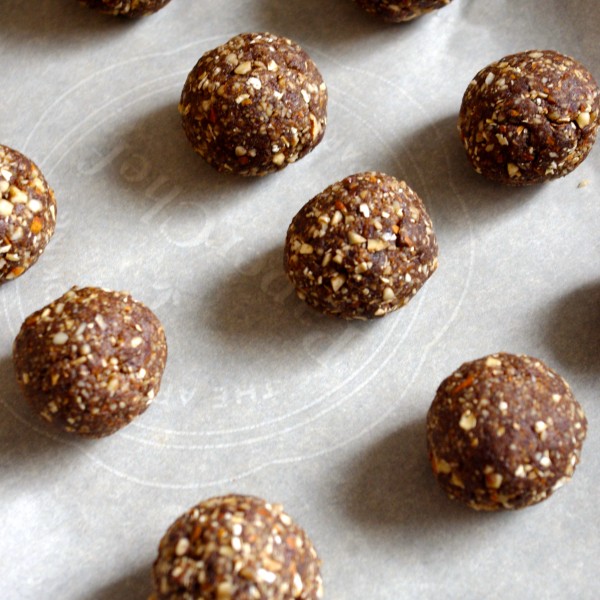 So bare with me this next month, and I promise in June it's back to more regular yummy recipe posts!
Ok. So, what do I have for you today? Some delicious and incredibly simple chocolate "truffles" that I made for my sisters baby shower last weekend!
Remember these from last Christmas?
They were so good, and so easy to whip up, I figured I'd make a little variation on the recipe to bring to the shower!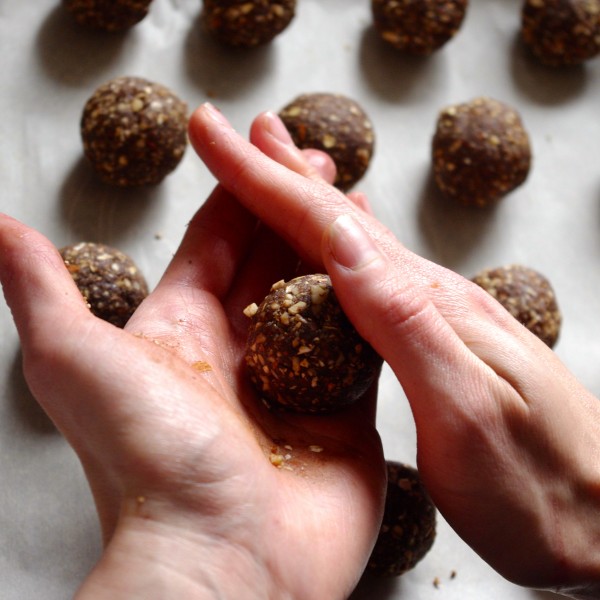 My lovely little food processor… which has almost kicked-the-can (it's cracked in like 8 places), did the job to make these yummy truffles.
Almonds, dates, cocoa powder… lots of cocoa powder… oats, some chocolate hemp protein from my fave North Coast Naturals, and almond milk. That's it folks!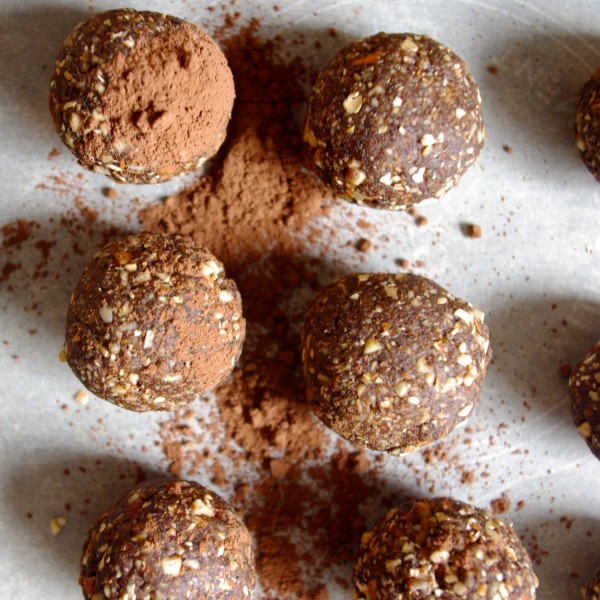 Don't have protein powder hanging around or prefer to go without? No prob!
These are just as yummy with only cocoa powder too. But I like to BALANCE things out – you all know that 🙂 so, protein added for me!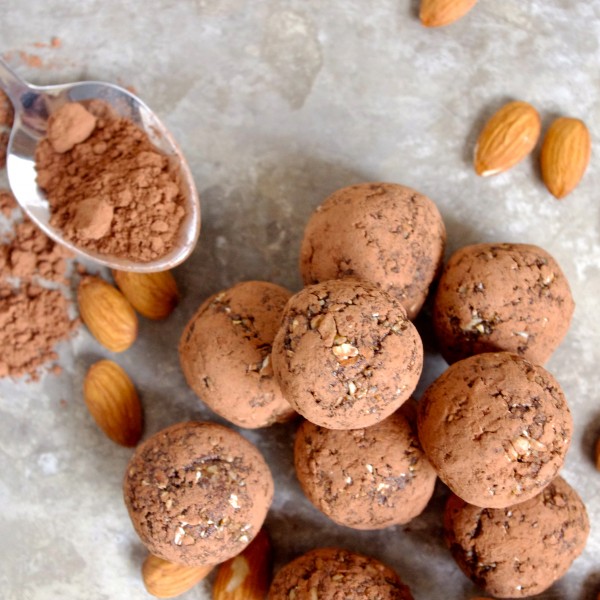 There were my little chocolate truffles among some amazingly yummy eats at the baby shower. Isn't that little rabbit cupcake display so cute?!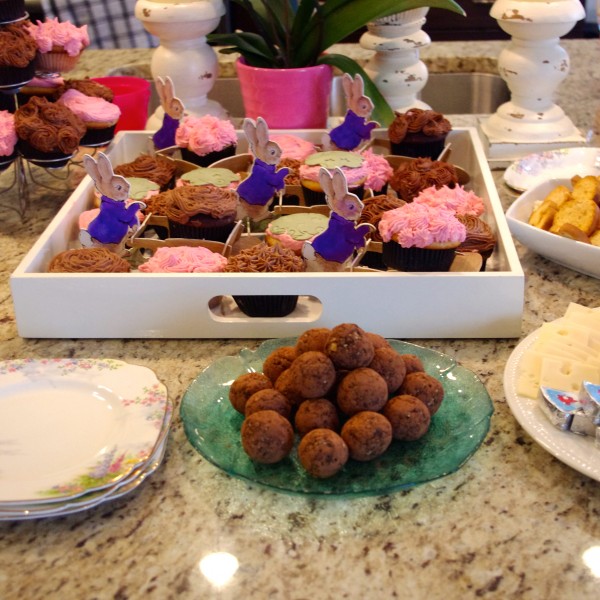 Oh, and here is my gorgeous sister with her package of incredible cuteness, Claire, I can hardly contain myself, she's so darn sweet!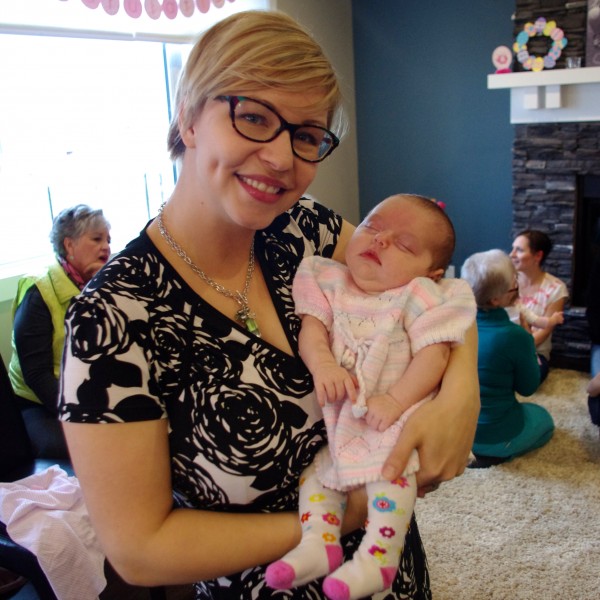 I confess…BABY FEVER has arrived. I want one.
…but, I have someone who is kind of important to convince…Yep, the Hubby.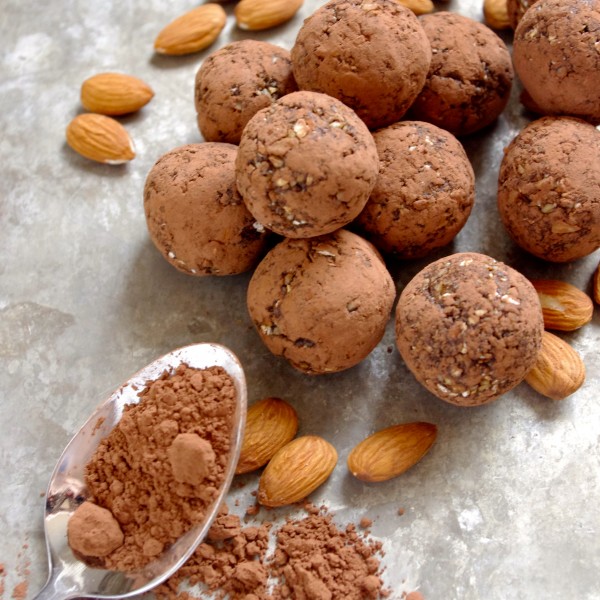 We'll get there. Sooner or later!

Vegan Chocolate "Truffles" & a Baby Shower!
Instructions
In a food processor combine the almonds, oats, protein powder (if using), and 3 tablespoons of the cocoa powder.
Process for 30 seconds.
Add in the dates, and process for 1-2 minutes, slowly pouring the almond milk into the top opening.
The mixture will begin to clump together.
Using a tablespoon measure, scoop out the mixture and with wet hands, roll into a ball and place on a baking sheet covered in parchment.
Do this with all the batter. You should make around 30 balls.
Sprinkle the remaining 1 tablespoon cocoa powder on the baking sheet and roll the balls around in the cocoa powder to lightly coat - you may want to use more cocoa powder or less, it's up to you!
Place the balls in the freezer for 1 hour to firm up.
Enjoy!
Nutritional Information
Serving size:
1 ball
Calories:
83 kcal
Fat:
3g
Carbohydrates:
13g
Sugar:
6g
Protein:
4g
Have a wonderful rest of the week everyone!
Christal
Nutritionist in the Kitch