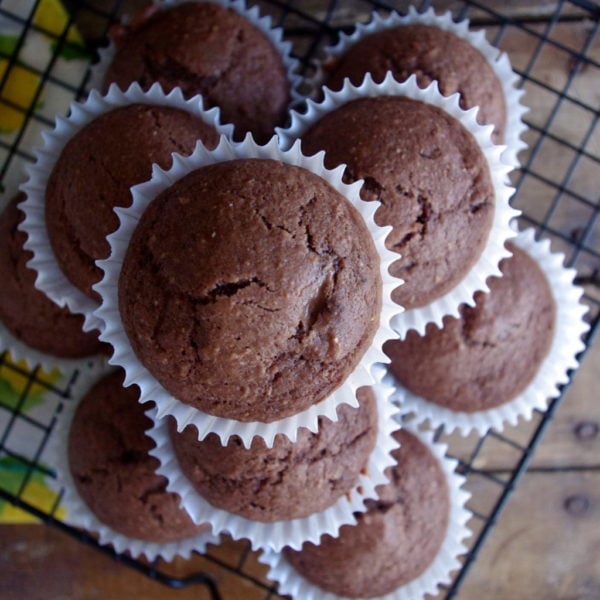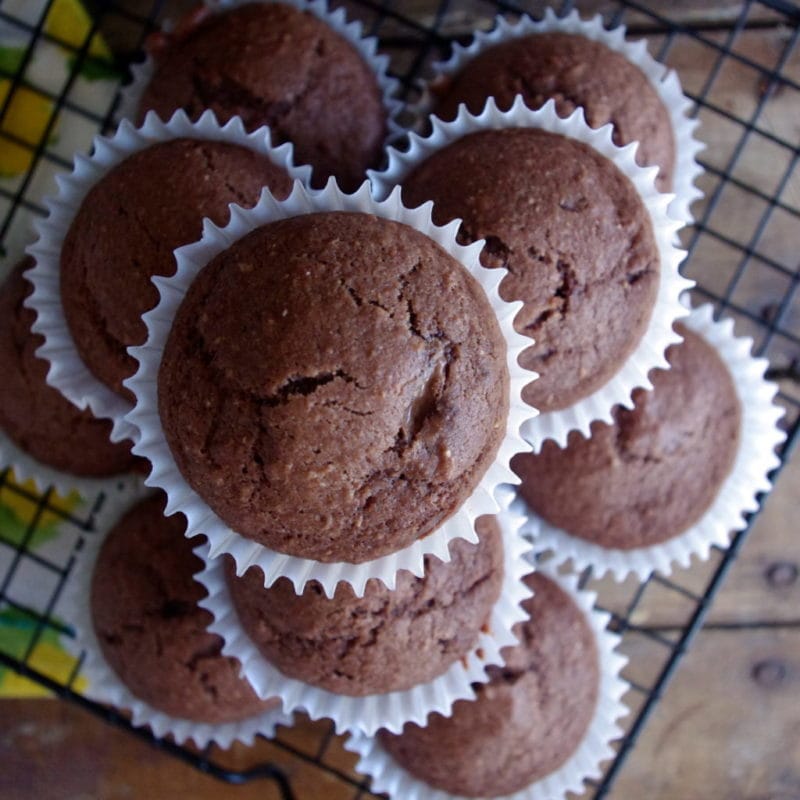 I've said it before, and I'll say it again…. muffins can be dangerous territory.
Out and about there's not many muffins you can find that are truly healthy, most convenience stores, grocery stores, and fast food muffins are similar to donuts when it comes to nutritional quality, so therefore I always recommend you make yo' muffins at home!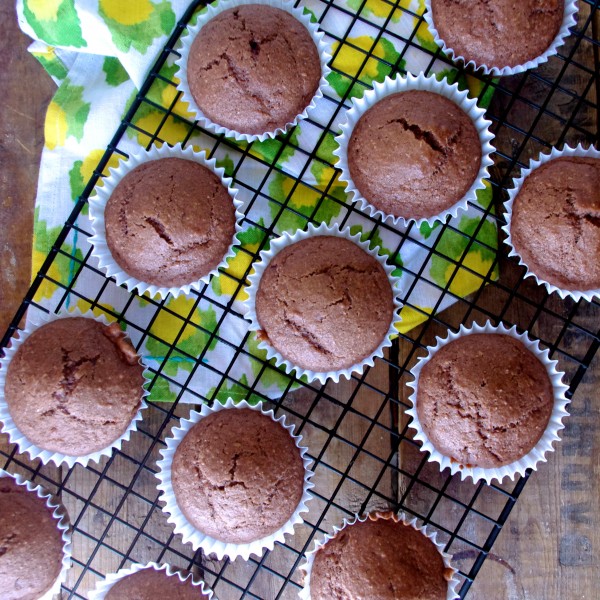 These muffins were part of my last delivery for one of my clients. (I still do baking batches for one lovely client of mine, but have stopped the rest of my deliveries to focus my energy back on my nutritional consulting business – more on this in a future post where I will update you on life's happenings!) I think she's just as much of a chocolate fan as me!
I wanted to make muffins that were healthy and had a rich chocolate taste at the same time.
Challenging. I know!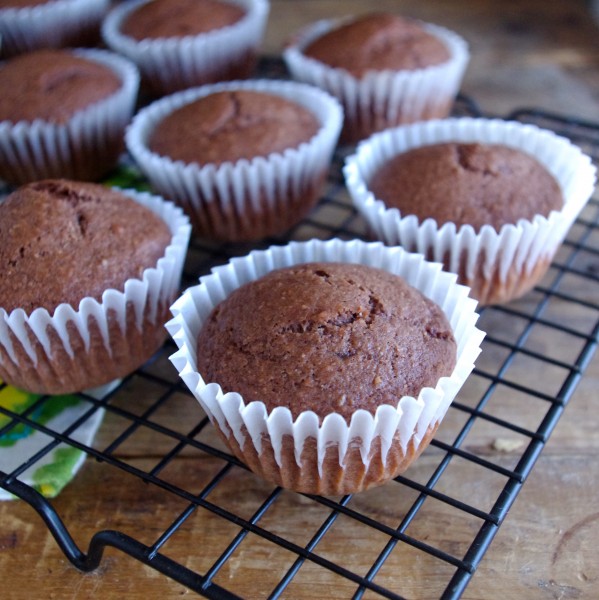 I wanted to use spelt flour, as I had some awesome stoneground organic spelt flour left to use up, and so I searched the blogosphere for some inspiration! I came across a lovely recipe by Where Wishes Come From and put some NITK twists on it!
The best part of these muffins is the crispy almost caramelized crust top! The natural sugars from the pure maple syrup create this delicious feature of the muffin, and they are light, fluffy, and soft inside!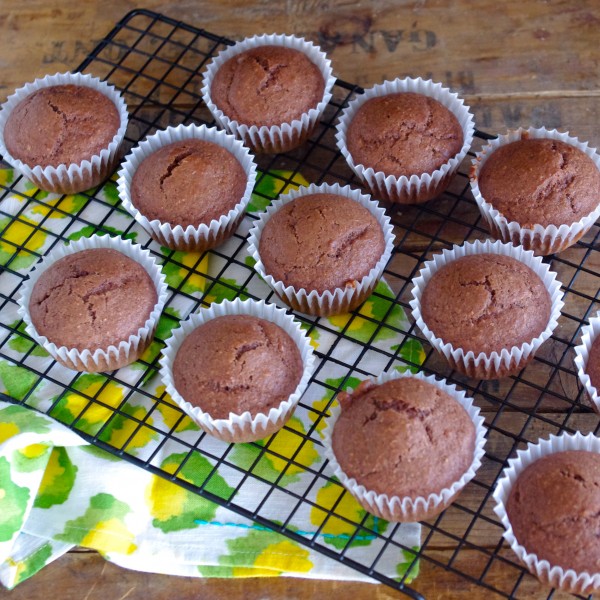 It's interesting to me how so many muffins are made with white flour. Spelt flour is a fantastic alternative, if you don't need gluten free, and it still makes the muffins airy, and not overly dense, like a whole wheat flour would. And if your looking to get some extra fibre into the kiddies tummies, these are a great way to do it!
… just say it's a chocolate cupcake sans icing 😉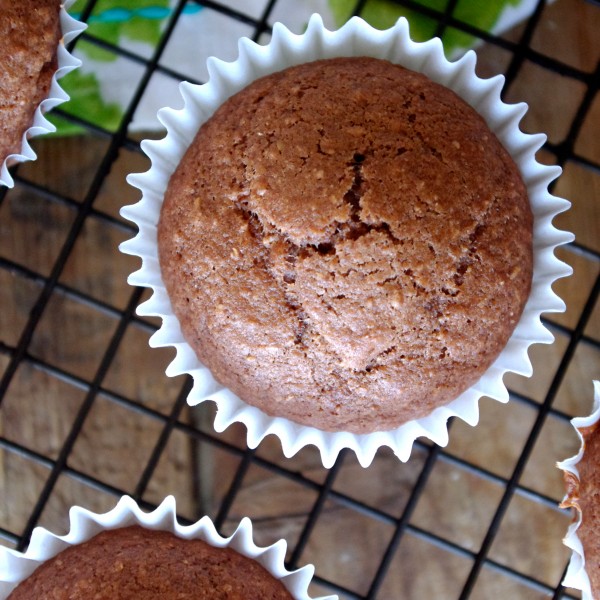 These definitely aren't as sweet as a cupcake, as the sweetener is kept to a minimum, but they still have a nice sweetness to them, and you could always add a little extra pure maple syrup or coconut palm sugar if you feel the need!

Vegan Double Chocolate Spelt Muffins
Instructions
Pre-heat the oven to 350 degrees.
In a bowl combine all wet ingredients and whisk together.
In another large bowl combine all of the dry ingredients, except for the chocolate chips.
Add the wet to the dry and mix well. It should be a fairly loose mixture.
Fold in the chocolate chips.
Divide the mixture into a 12 muffin tin, lined with muffin wrappers.
Bake for 15 mins or until a skewer comes out clean.
*recipe adapted from
Where Wishes Come From
If you are intimidated by baking like I once was, just start with simple recipes like this one, and I promise you'll be baking up a storm in no time!
Have a lovely Wednesday!
Christal 
Nutritionist in the Kitch