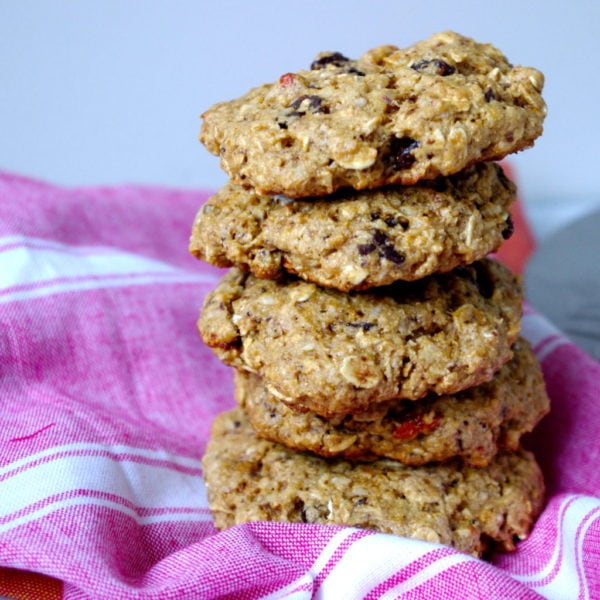 Cookies…gluten free, vegan, healthy, eat-them-for-breakfast-cookies!!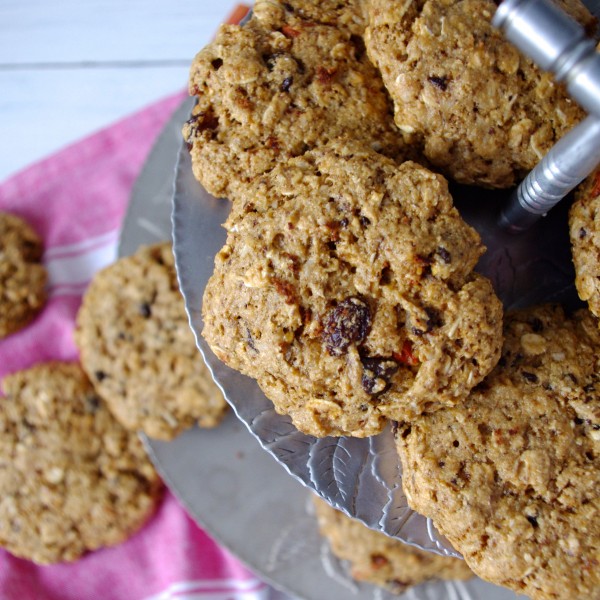 What's not to love?!
These cookies are LOADED, hence the name, with healthy goodness!
I was inspired by these yummy cookies by Because I Like Chocolate, and packed them with even more than I thought possible! We've got GF oats, flaxseed, GF oat bran, banana, natural peanut butter, coconut, raisins, goji berries, protein powder (optional!), and just for that extra kiss of sweetness, some vegan dark chocolate!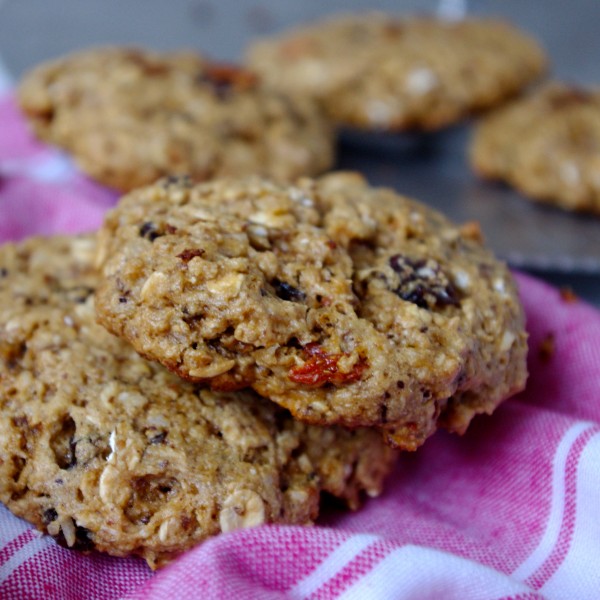 These cookies will rev up your engine, fill your belly, and get you started for the day!
Of course, you can always have these at any time of the day, not just breakfast! They would also make a perfect pre-workout snack, and because they are only 109 calories each, why not have two?! 🙂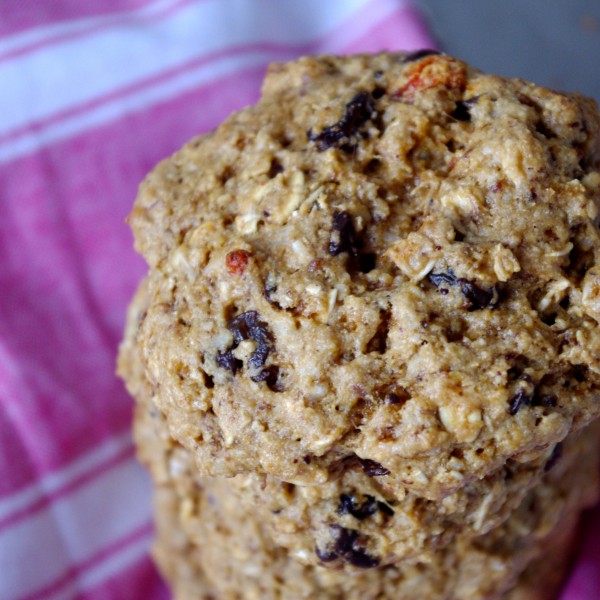 Who says cookies should only be eaten as a rare treat?! I think these would be a suitable day-to-day snack! Fiber, protein, healthy fats, and no refined sugars, flours, or junk, sounds good to me!
In fact, I've been including these cookies in healthy meal deliveries for my nutrition clients! Yep, that's right!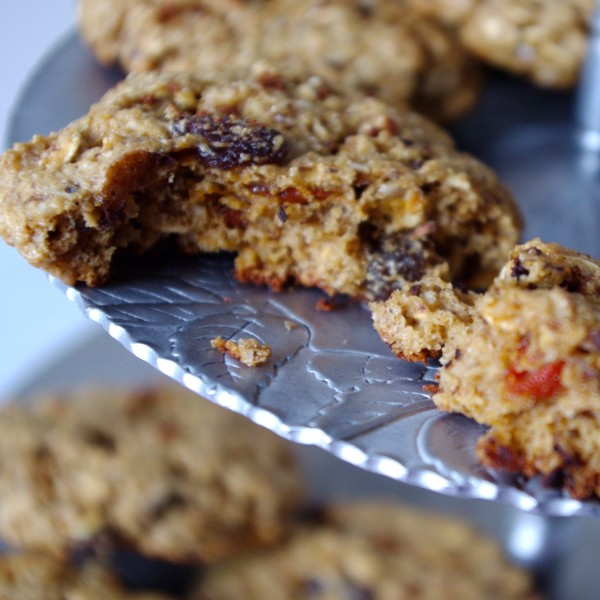 Don't be intimidated by the lengthy looking recipe! Just mix everything together and these cookies are done in a flash!
Remember, I'm not a fan of the finicky recipes myself, so you better believe these little guys are easy-peasy!

Loaded Vegan Breakfast Cookies (gluten free!)
Instructions
Heat oven to 350 degrees and line cookie sheet with parchment paper or Silpat.
In a small bowl mix together the mashed banana, peanut butter, coconut palm sugar, ground flax seed, vanilla, and almond milk to form a paste.
In a large bowl, stir in the remaining ingredients until thoroughly combined then add in the wet mixture and stir until all is combined. If the mixture is too dry just add additional almond milk.
Use a ¼ cup measuring scoop to portion out the cookie batter.
Bake for 8-10 minutes. Cool and enjoy!
Nutritional Information
Serving size:
1 cookie
Calories:
109kcal
Fat:
3g
Carbohydrates:
17g
Sugar:
8g
Fiber:
2g
Protein:
4g
*recipe adapted from Because I Like Chocolate
Have a wonderful Wednesday!
Nutritionist in the Kitch