Let's talk summer salads…
I hope you have been thoroughly enjoying your Summer! I sure have been and this little bundle of joy is sure keeping me busy and hungry. With all the moving, bouncing, strolling, feedings, and everything else, my appetite is cray-cray! That's why I've been all over healthy meal-sized summer salads that fill me up, fuel me, and keep this momma engine revved up.
I wanted to share with you 10 Must-Make Healthy Summer Salads from the blogosphere today so you can get your salad game on too this season (if you haven't already)! In no particular order as they are all amazingly delicious…here are the salads, which can all be made gluten and dairy free if not already:
(All photos have been shared with permission from the talented bloggers who created them!)
1. Grilled Pretzel Panzanelle Salad from Vegetarian Ventures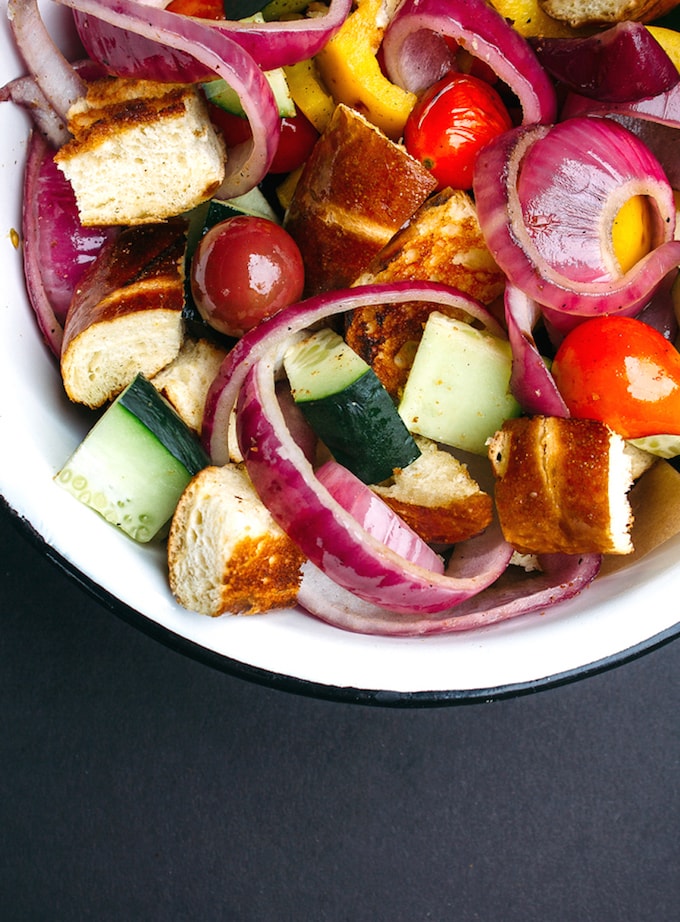 (swap out the pretzel for a GF baguette or pretzel for gluten-free)
2. Grilled Nectarine & Chicken BLT Salad with Creamy Balsamic Dressing from NITK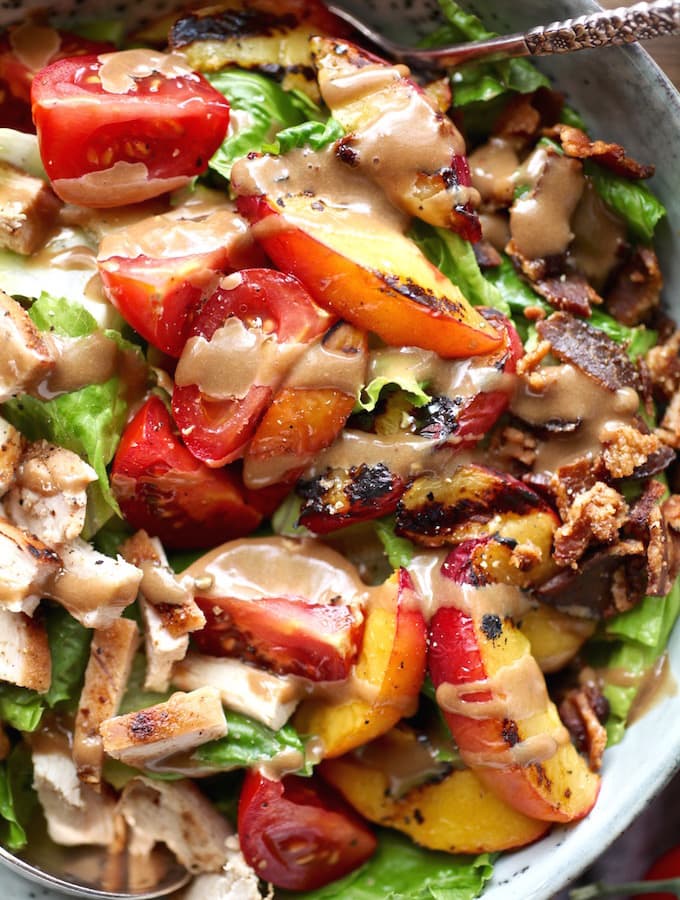 (gluten & dairy free)
3. Summer Berry Salad with Maple Walnuts from Eating Bird Food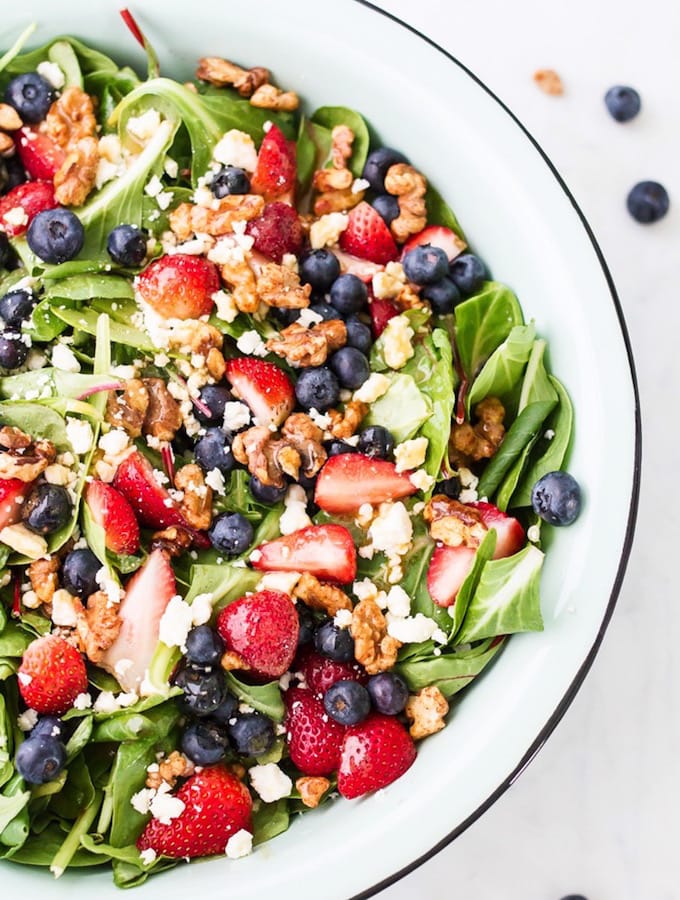 (omit the cheese for dairy free)
4. Veggie-Loaded Summer Potato Salad Jars from NITK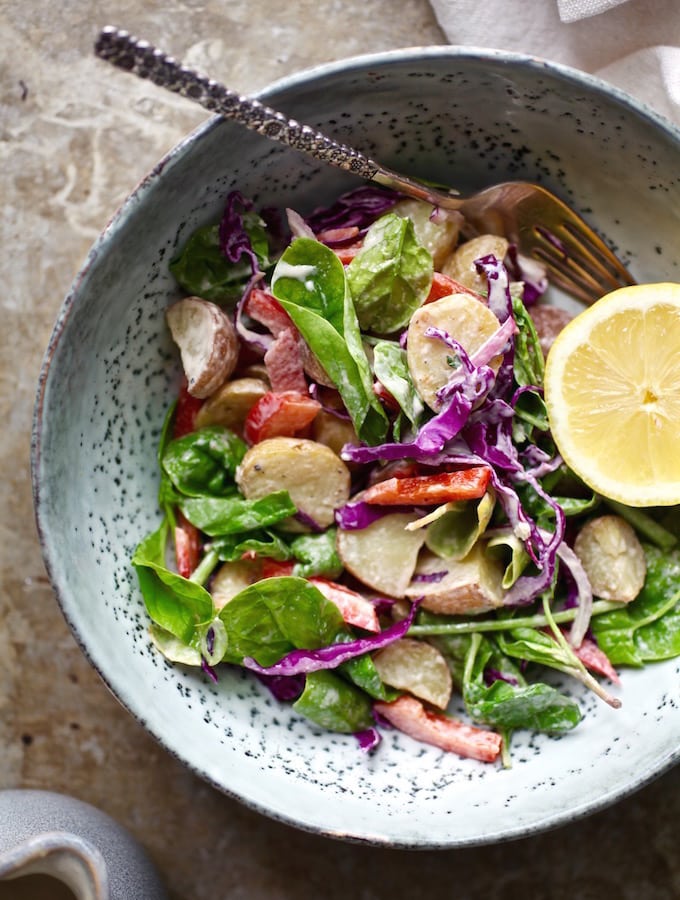 (gluten & dairy free)
5. Asian Chicken Cabbage Salad with Creamy Sesame Dressing from My Heart Beets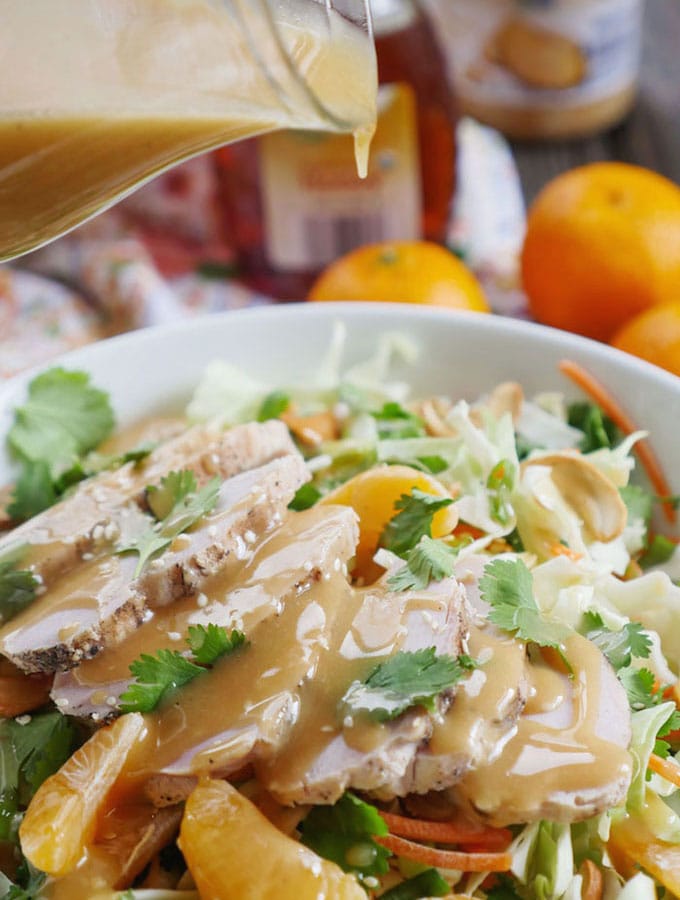 (use coconut aminos instead of soy sauce to make gluten free)
6. Herb Cucumber Salad from Lexi's Clean Kitchen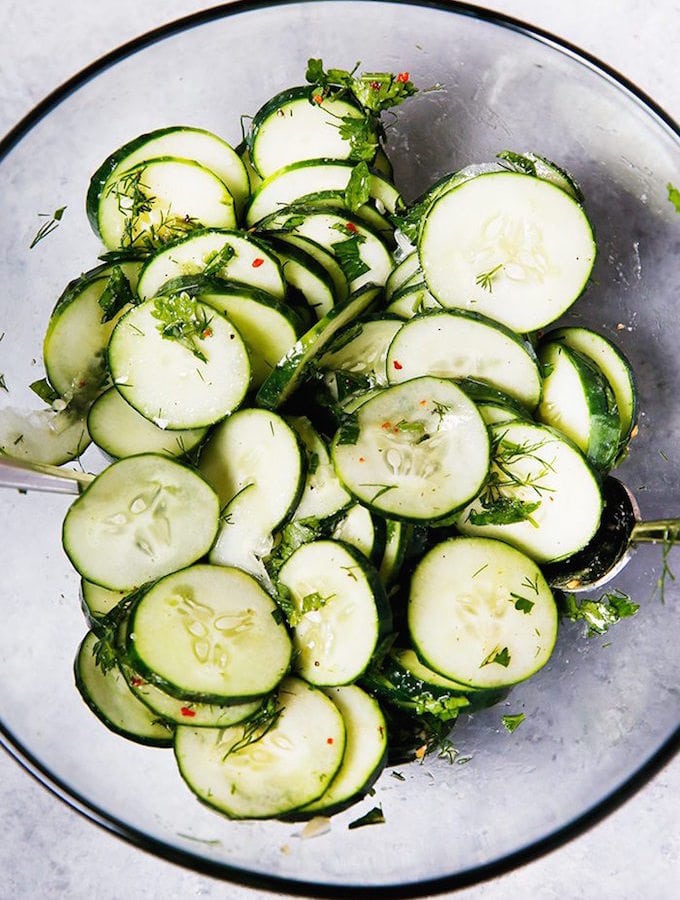 (gluten & dairy free)
7. Summer Abundance Salad from Half Baked Harvest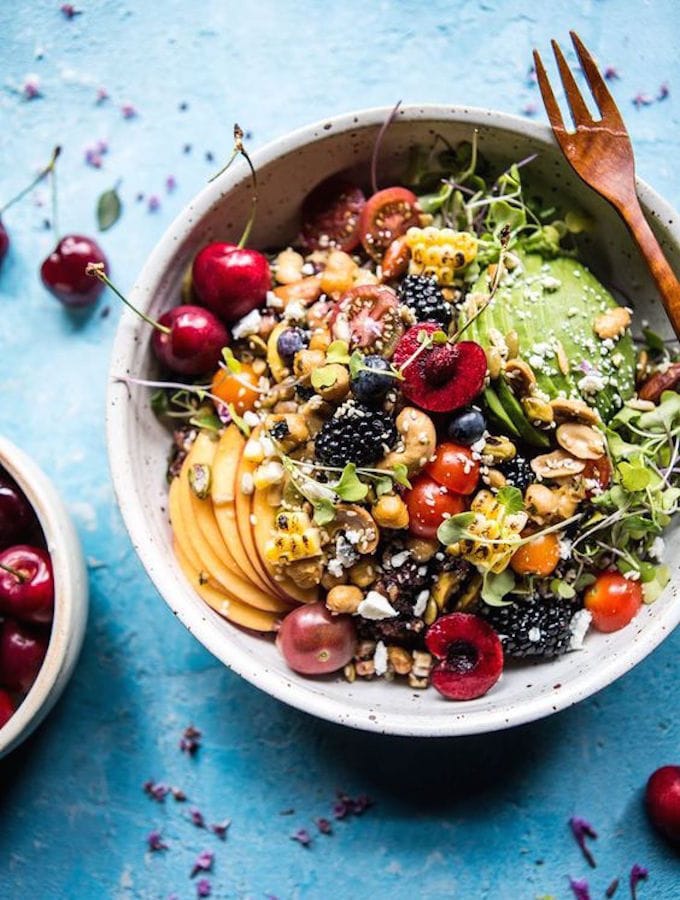 (omit the cheese and pesto for dairy free)
8. Honey Lime Quinoa Fruit Salad from The Recipe Critic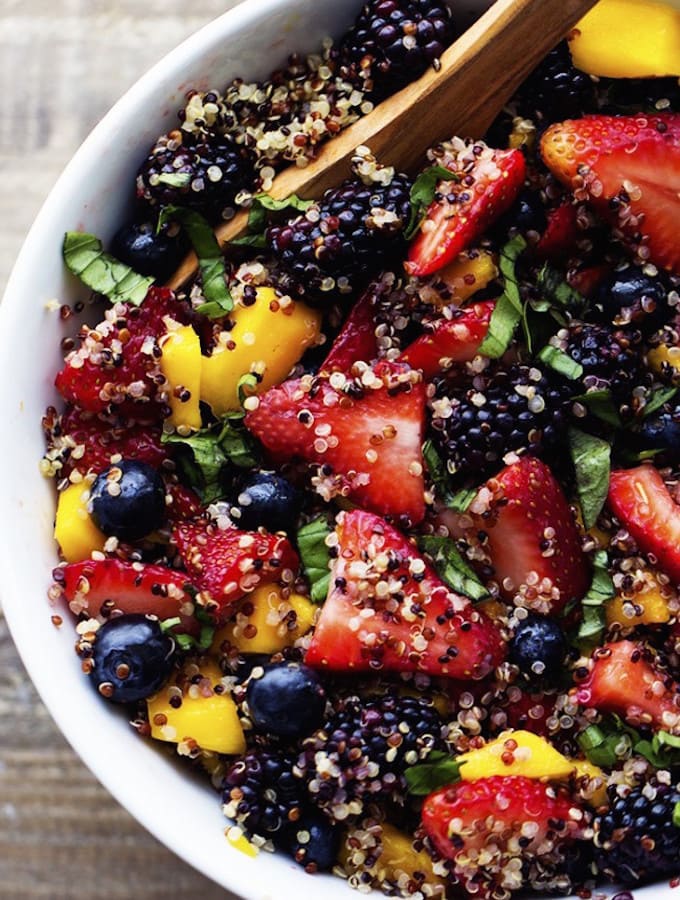 (gluten & dairy free)
9. The "500" Salad from NITK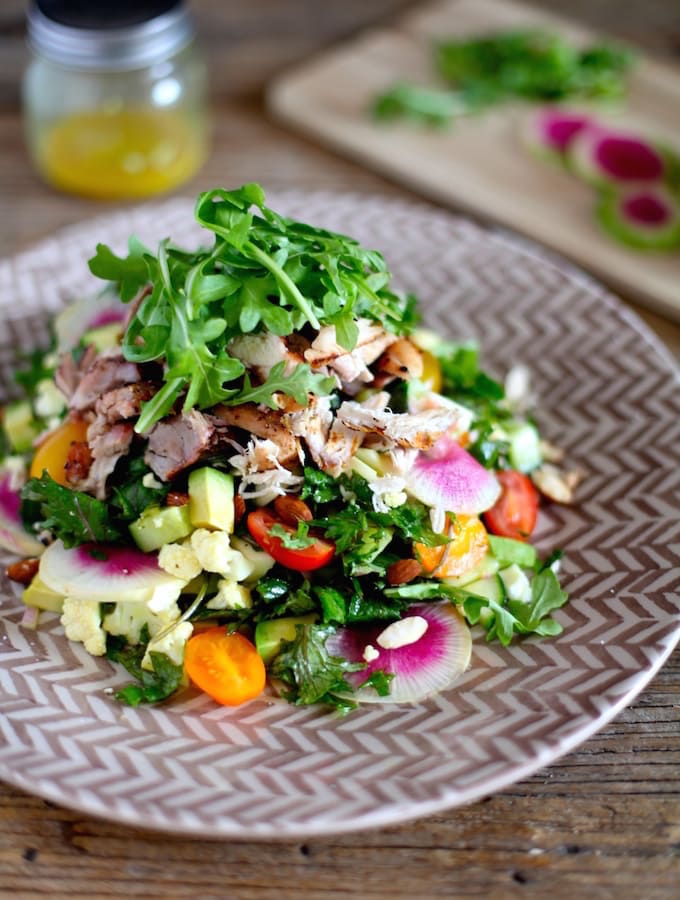 (gluten & dairy free)
10. Mason Jar Carrot Noodle Salad w/Sweet Chili Vinaigrette from Nosh and Nourish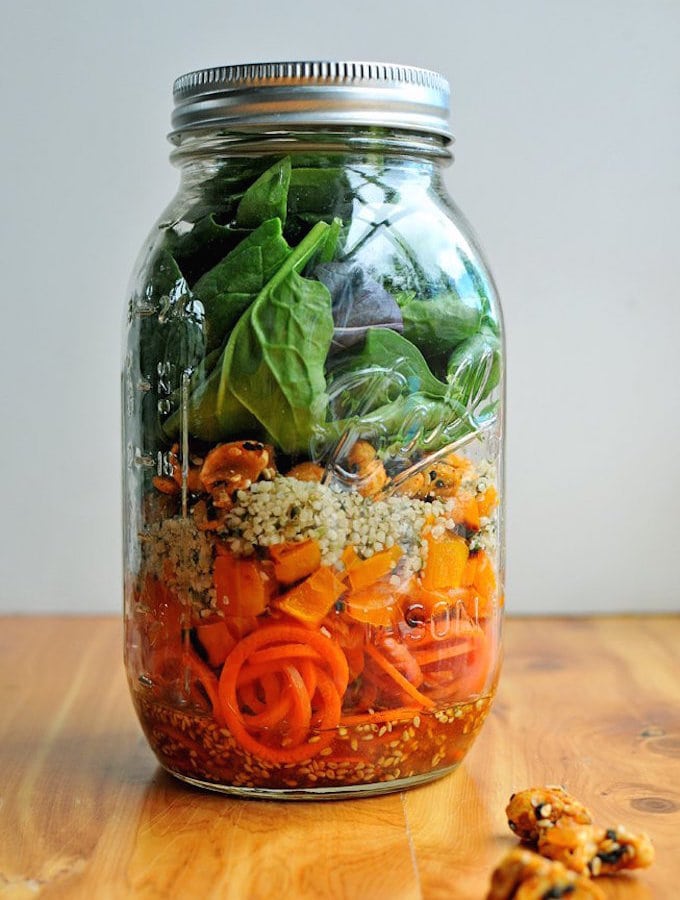 (use GF soy sauce or coconut aminos for gluten free)
How about that collection of mouth-watering salads?! Are you drooling yet? I'd love to know which salad you plan to try first. Let me know in the comments below! Also, if you have any Must-Make Summer Salads that you would like to recommend, feel free to share in the comments as well.
Have a wonderful Sunday!
Christal // NITK