Try this healthy and delicious chicken Thai red curry bowl recipe that's loaded with a tasty coconut sauce and vegetables. Gluten free and dairy free too!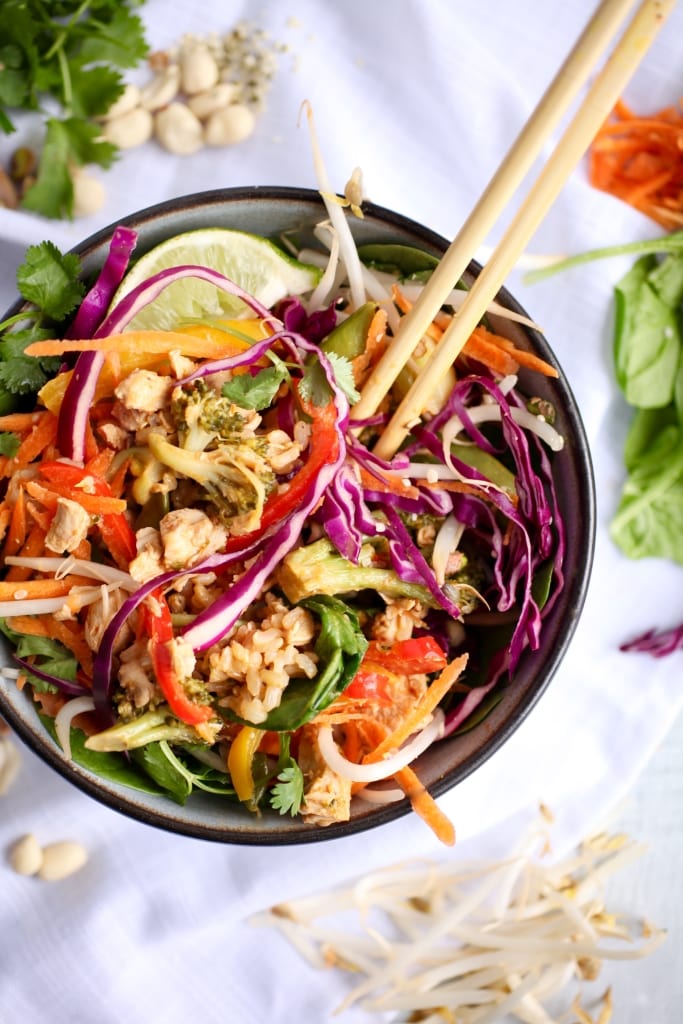 A Healthy Thai Red Curry Bowl
The other weekend, when the hubby and I took a trip to the mountains and stopped in Canmore for a bite to eat. We went to Communitea Cafe and I ordered a Delicious Thai Red Curry Dragon Bowl. First of all, I was already in. my. glory. standing in a restaurant that had a menu FULL of food that:
a) I could actually eat (ugh, allergy life)
b) was genuinely, legit, comes-from-the-ground healthy
c) had so many bright, raw, vegetable combinations it was like a rainbow explosion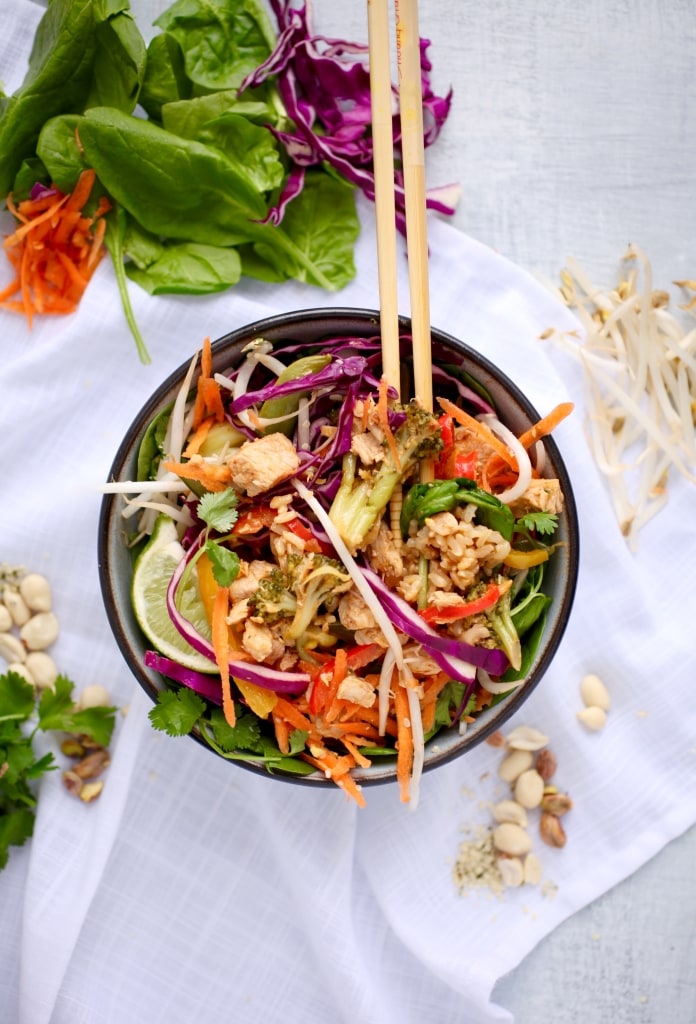 I ordered my dragon bowl to-go because the hubby had already eaten at another stop and wanted to get back on the road. When the meal was ready I could barely make it back to the vehicle without digging in, and with each bite I was eeeking with excitement.
Yes, eeeking. Good, healthy food makes me do that, am I alone??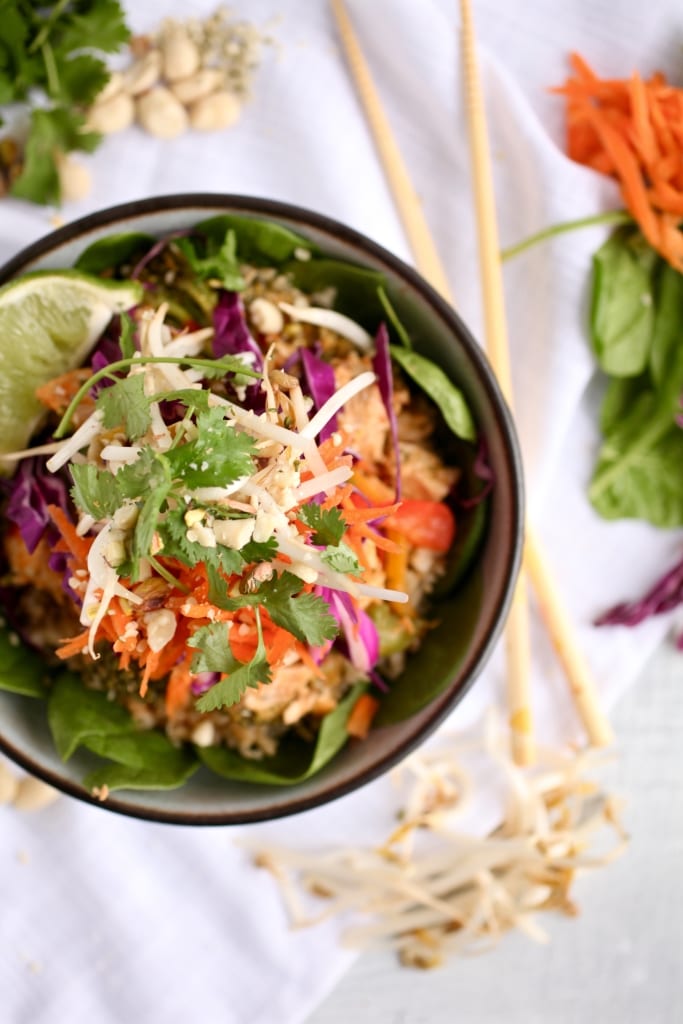 The Thai red curry bowl was just SO FREAKIN' GOOD! I'll admit, the excitement I felt as I was literally mowing down on this amazing dragon bowl was a bit over-the-top. Is this normal? Probably not.
When it was over and my shirt/face/car was splattered with coconut curry sauce and bits of vegetable I looked up to see my hubby staring at me with a look, just this look, maybe it was disgust? bewilderment? amusement? I don't know. But that's when I decided that I am officially weird.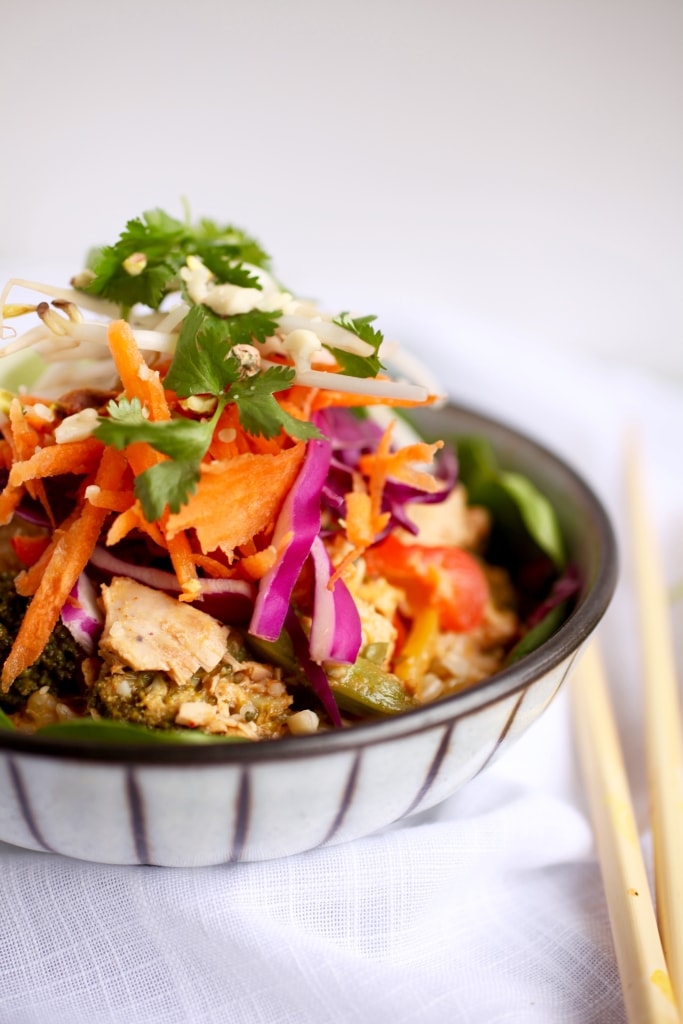 Needless to say, I knew this Thai red curry dragon bowl would have to be recreated in the kitch.
Thai red curries aren't a new thing, and neither is a "dragon bowl", which is simply a meal-in-a-bowl that consists of a high-quality protein and nutrient dense vegetables over a whole grain base like rice, or is sometimes served over roasted sweet potatoes and a bed of spinach.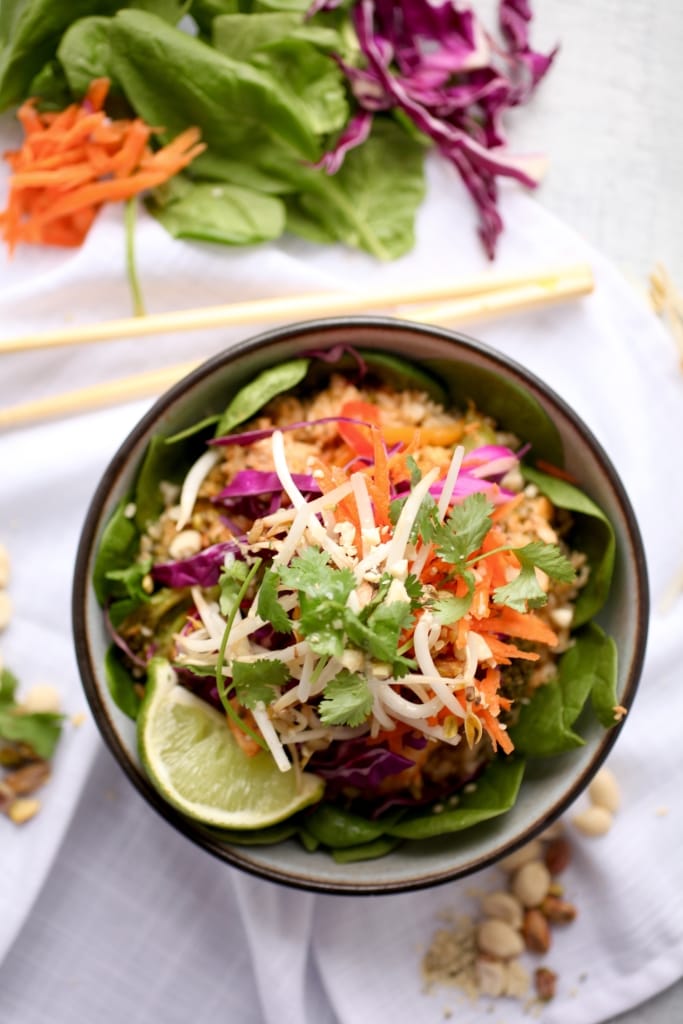 I stuck with spinach and brown rice as the base for my bowl, and then chose to go with chicken, broccoli, snap peas, and peppers in a delicious red curry sauce (with peanut butter and tahini!) as the bulk of the bowl. Then I chose to use similar toppings as the bowl I enjoyed at Communitea – cabbage, carrots, cilantro, peanuts, and bean sprouts for that crunch!
The colours, textures, flavour combinations, mixture of warm and soft with cold and crunchy is honestly so amazingly good. I just can't help but FEEL unbelievably nourished and satisfied after this meal. It's definitely a keeper.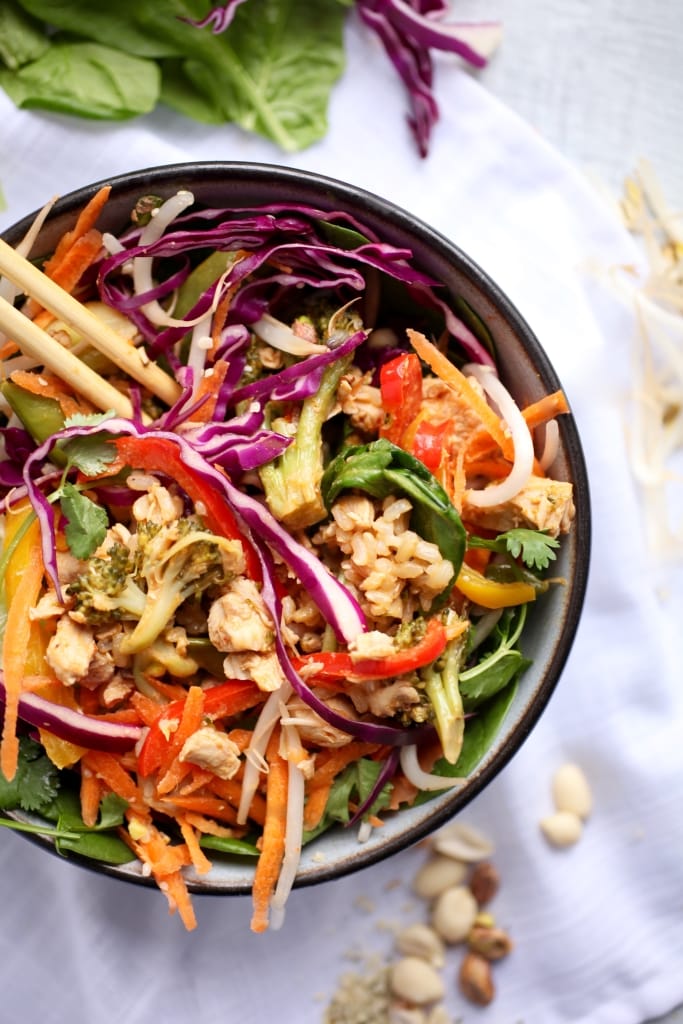 Have you had a dragon bowl before? What was in yours? I'd love to hear about it in the comments below!
Have a beautiful Sunday! If you've got about 30-40 minutes today to make an amazing meal then look no further… the recipe is right here!
Pin me!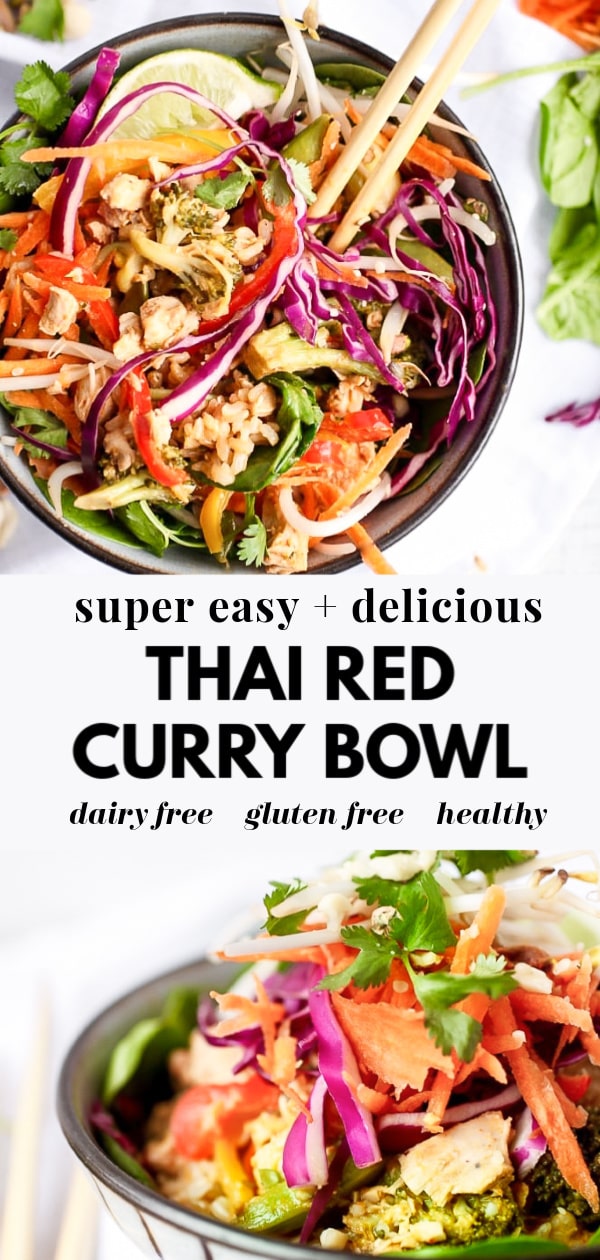 More Thai Inspired Recipes You'll Love:
Christal // NITK