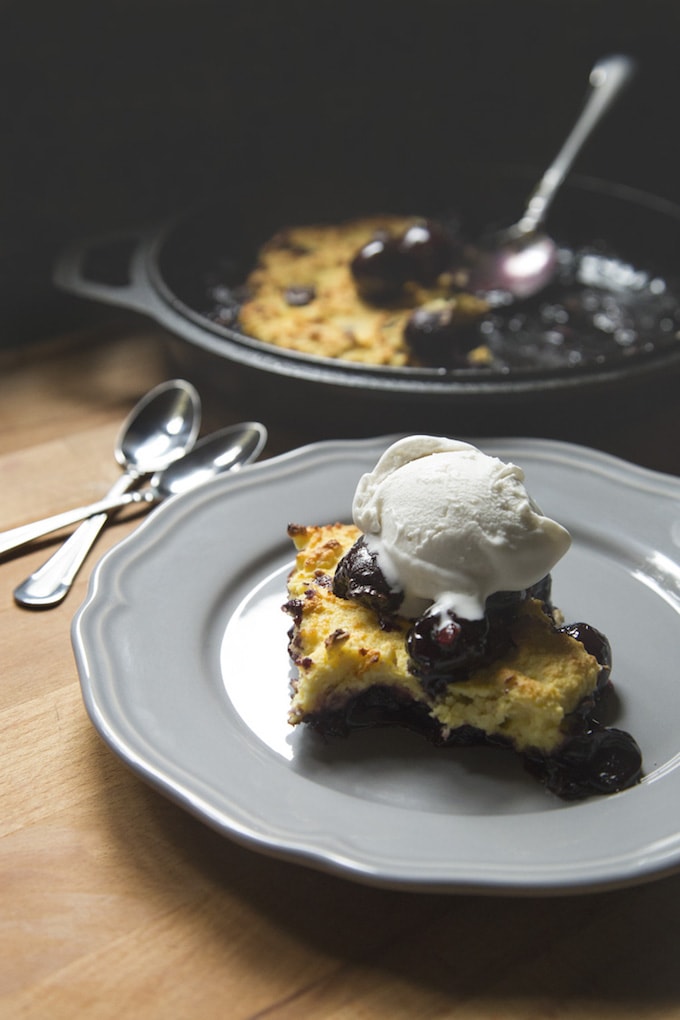 Aaaaahh… I'm enjoying the last day of our camping vacation today in beautiful, sunny BC (check out my instagram to see some pictures!) so I have a lovely fellow Nutritionist friend of mine, Richelle from Empowered Vitality guest posting her delicious Cherry Chocolate Skillet Cobbler recipe! Yes… cherry… chocolate…cobbler… drool right!?!
Take it away Richelle! 
Hi NITK readers!  I was sooo excited when Christal asked me to do a guest post on her beautiful blog!  Her amazing food photography and delicious, creative recipes are always inspiring to me.  I can't take the credit for the photos on my blog, as I'm lucky enough that my boyfriend is a photographer.  We've been learning together and it's been fun…….most of the time! No, I'm just kidding, we always wrap up smiling and laughing!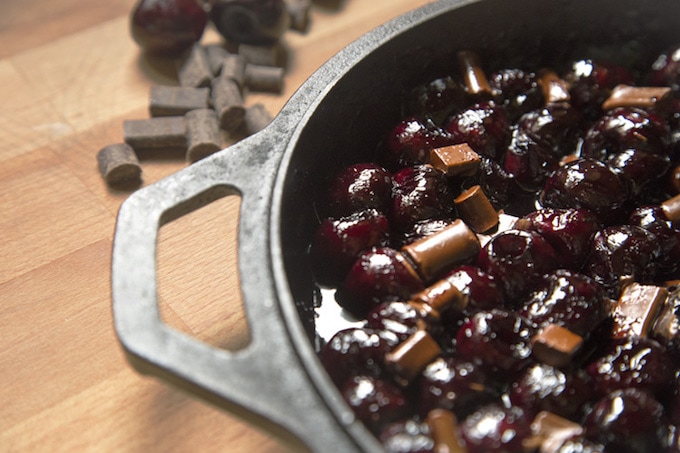 I'm also a Holistic Nutritionist, like Christal and have had the pleasure of meeting her in person a couple of times and even hearing her talk on how she grew her business.  I came into Holistic Nutrition after years of struggling with disordered eating.  I had anorexia in high school, which then turned into a binge restrict cycle that lasted years.  I over exercised as well and as you can imagine, this led to a lot of health issues.
This has made me passionate about helping women who struggle with body image issues and educating them on what over exercising, while under eating, restricting and dieting does to our bodies and especially our hormones.  You see, at the young age of 26, I had a doctor tell me I was in early menopause because my hormones were nearly non-existent from the stress I was putting my body through.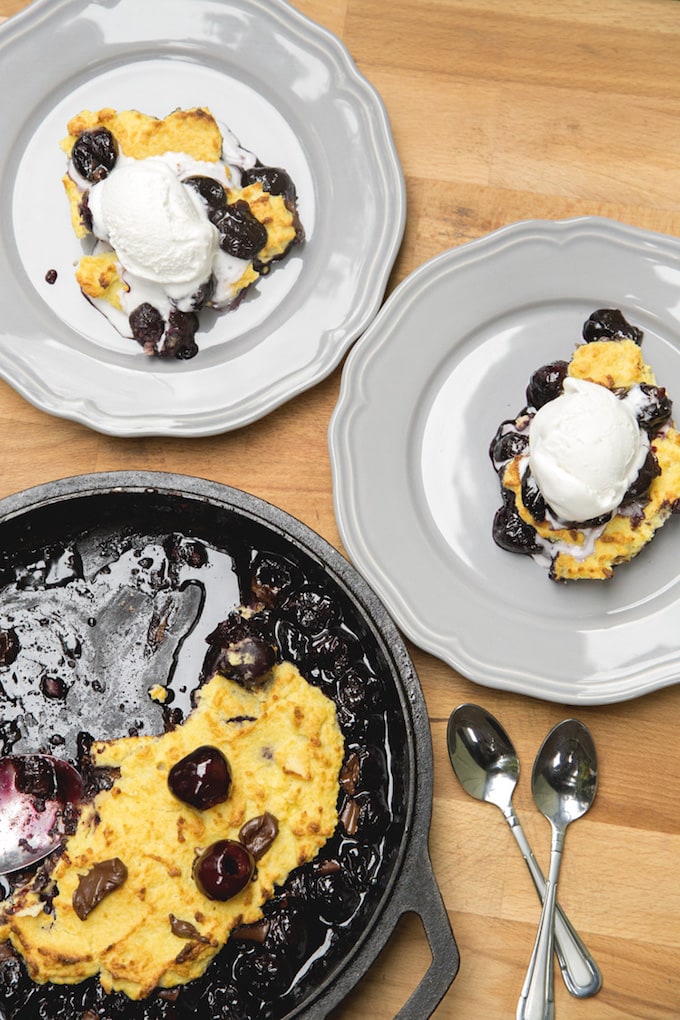 Now I'm all about nourishing my body but also finding balance and not being obsessive over what I eat.  I like food that tastes good and makes me feel good, like this Cherry Chocolate Skillet Cobbler for instance.  I feel like life is too short not to eat dessert and food that you truly enjoy.
There was a time I wouldn't make desserts or treats because I 'd end up binge eating on most of it.  There's something magical that happens when you stop restricting and labeling foods as bad though.  The cravings disappear, especially if you're eating enough.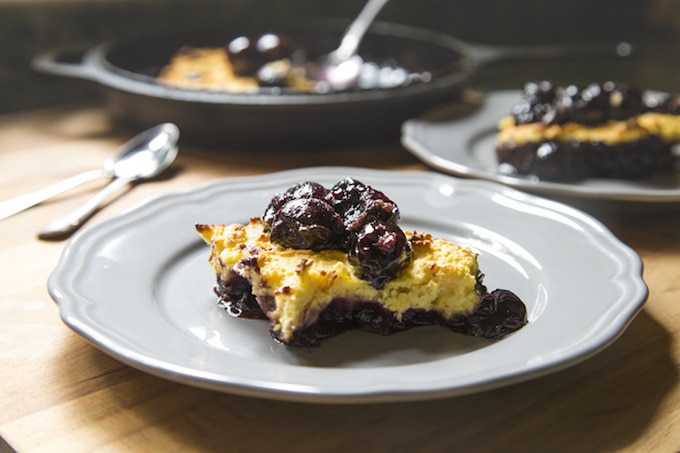 Chocolate and Cherry are one of my favorite flavor combinations and this Cherry Chocolate Skillet Cobbler does not disappoint.  Try it warm with a scoop of coconut ice cream.  That's what we did and it was delicious.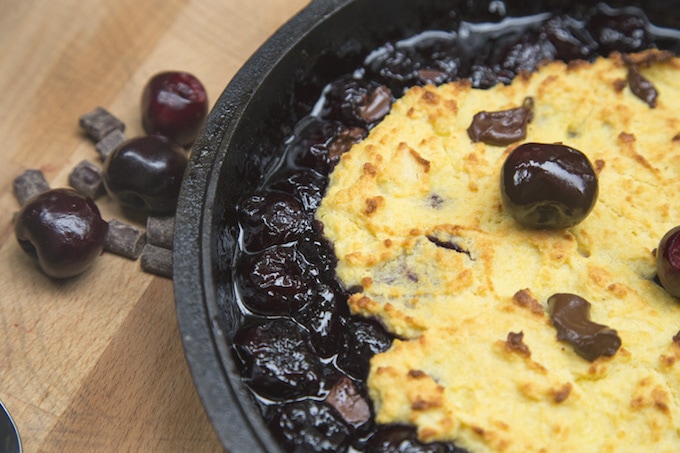 Thanks to Christal for letting me share a bit about myself and this Cherry Chocolate Skillet Recipe.  I hope you all enjoy it as much as we did!

Cherry Chocolate Skillet Cobbler from Empowered Vitality
Ingredients
Filling:
6 cups cherries, pitted
2 teaspoonstapioca flour
½ teaspoon vanilla powder
¼ cup dark chocolate chunks (we used Enjoy Life brand as they're gluten and dairy free)
Topping:
2 large eggs
½ cup almond flour
2 tablespoons coconut flour
1 tablespoon water
1 ½ teaspoons raw apple cider vinegar
1 ½ tablespoons butter, ghee or coconut oil
1 teaspoon honey (or maple syrup to make vegan)
Pinch of sea salt
Instructions
Preheat oven to 375 degrees Fahrenheit.
Add 1 teaspoon of coconut oil to a 10-inch cast iron skillet and melt over medium heat. If you don't have a cast iron skillet just cook the cherries in a frying pan and then place in an 8x8 pan to bake in the oven.
Add the cherries to the skillet and cook 15 minutes until softened and some of the liquid has cooked off.
While the cherries cook make the cobbler topping by beating two eggs in a medium sized bowl.
Add the remaining topping ingredients and stir until combined well. Set aside.
Once the cherries have cooked 15 minutes add the tapioca flour and vanilla flour. Cook another minute so juices thicken.
Add the chocolate chunks to the skillet, spreading them out evenly over the cherries.
Spoon the cobbler topping onto the cherries, leaving the edges exposed.
Place the skillet in the oven and cook 25-30 minutes until cobbler has browned and chocolate is melted. Remove from oven and let cool.
Eat warm or cold with coconut milk ice cream.
Thank you so much Richelle for sharing your very personal journey and being so brave and generous to help others in their own journey to better health! I truly believe that going through the mud & muck ourselves in the many ways we do
(and I've been deep in my own before!)
, equips us to be more gracious and compassionate helpers to others (if we are willing to be transparent)! And, from what I've found, helping others in itself always proves to bring healing to ourselves.
Have a wonderful rest of your Sunday and be sure to give Richelle a like, follow, tweet, or share!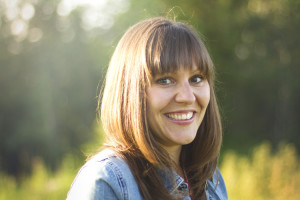 Blog: www.richelleludwig.com