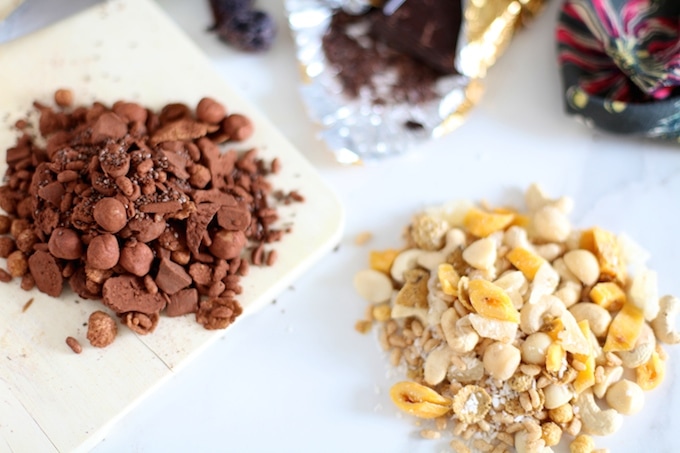 Summer is in full swing and the hubby and I have been thoroughly enjoying the warm weather and sunshine! We recently made a trip to the mountains and got our feet on the trails!
I love hiking and I got myself a pair of shiny new hiking boots that needed to be broken in! When we were packing for our trip to the mountains I knew we'd be on the trails so I decided to throw together my own trail mix! I perused the pantry and in a Ziploc tossed a variety of nuts, dried fruits, Nature's Path cereal, and some dark chocolate… yuuuuhhhhmmmm!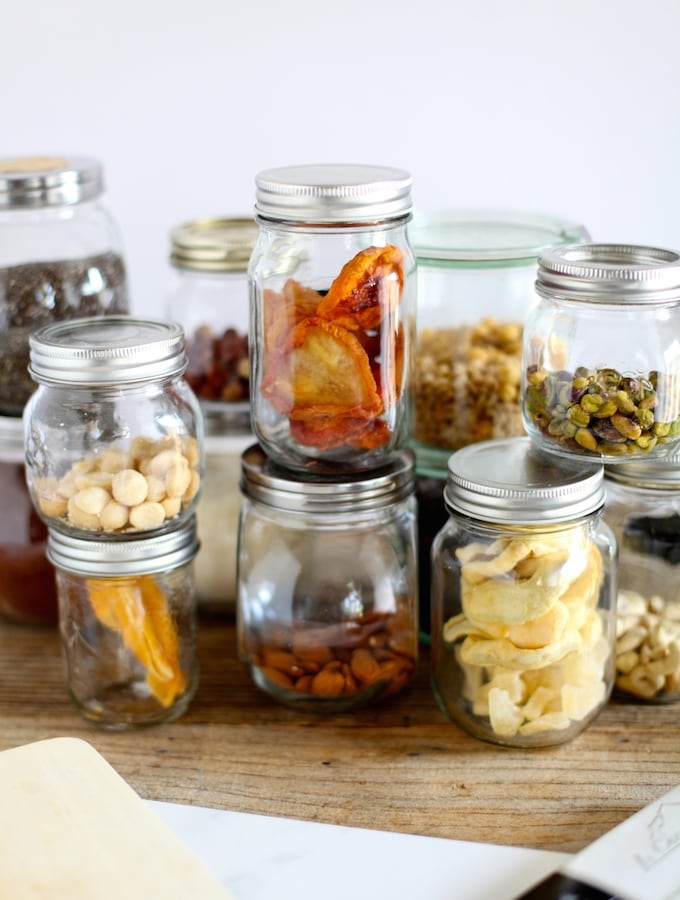 The trail mix was perfect for a boost of energy as we climbed higher and higher to the amazing view of the mountains and Jasper town.
This got me thinking when we returned home. There are so many varieties for trail mix, with a DIY Trail Mix, one could make millions (maybe??) of combinations!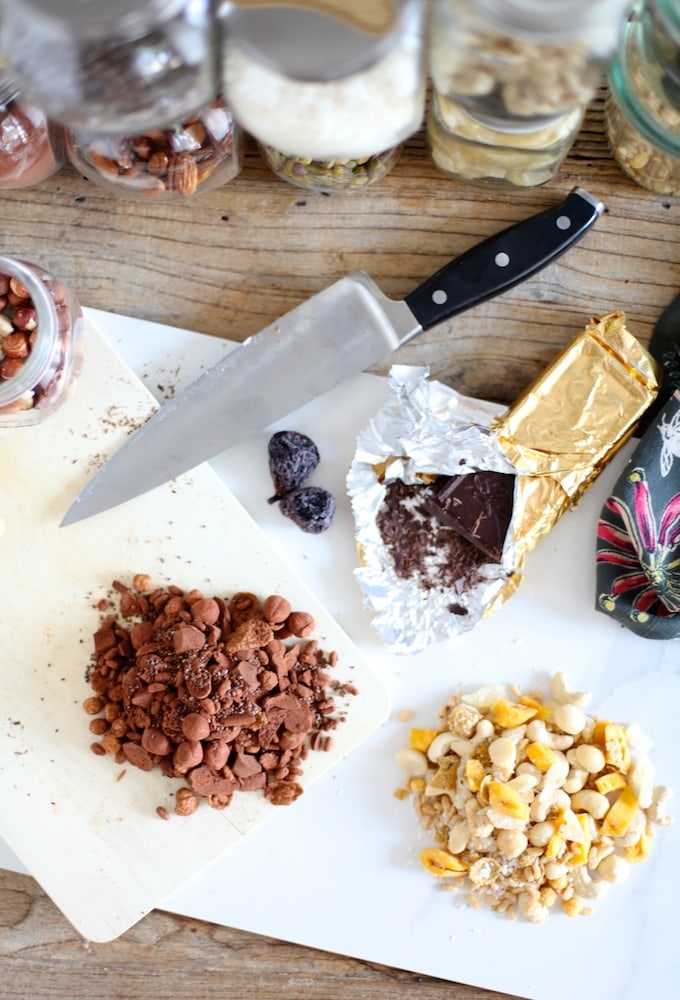 The wheels continued to turn…I spied the ingredients in my pantry and came up with two delicious, energy boosting, kick-that-trails-butt, trail mix recipes!
The first trail mix… chocolate.
Of course. I mean come on, it's me, and if you know NITK well, you KNOW I love my dark chocolate!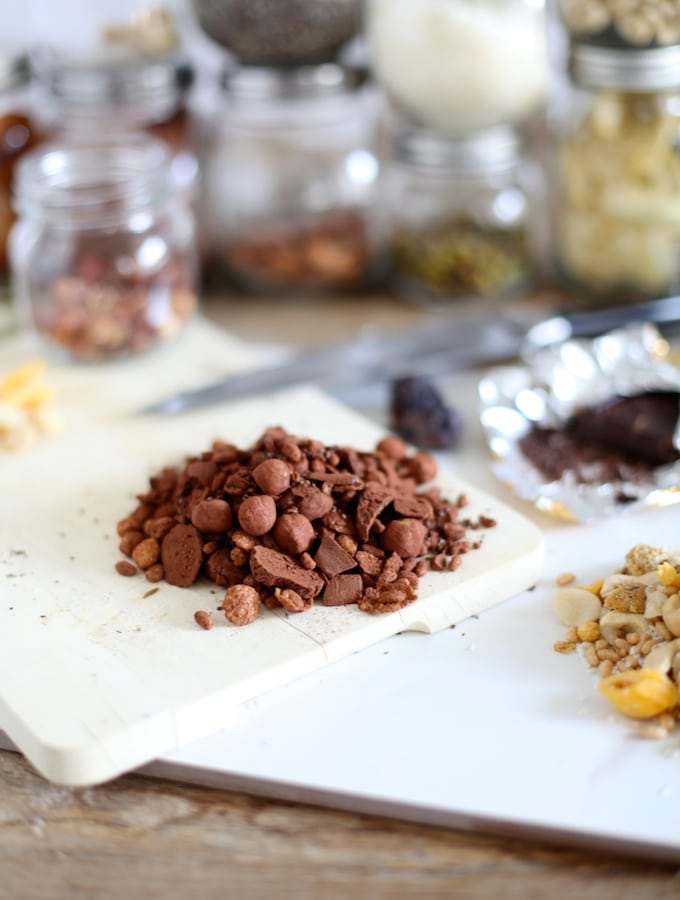 I grabbed a my Ziploc and tossed in raw hazelnuts, chopped figs and dates, chia seeds, chunks of dark chocolate, puffed rice cereal, and a dusting of raw cocoa powder to lightly coat everything.
I realized in the aftermath that this does make for slightly cocoa-powdered-hands but if you go really light on the cocoa I think it is just fine, nothing a little lick of the fingers or wipe on the hiking pants won't fix!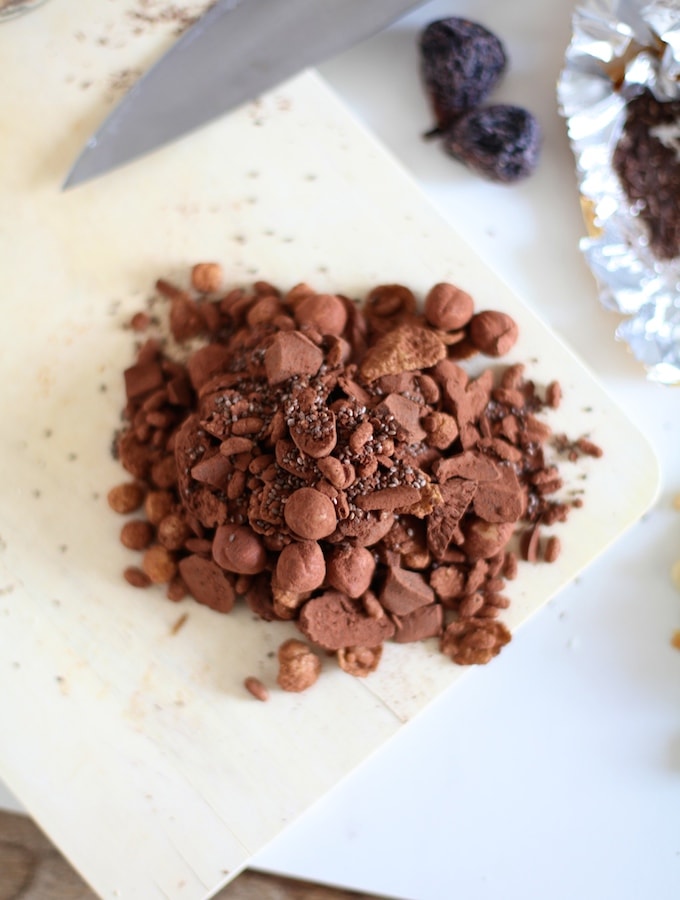 The next DIY Trail Mix was inspired by the shredded coconut I pulled out of the pantry! I popped over to the grocery store for some dried mango and pineapple, and combined these with raw cashews, roasted macadamia nuts, and the same Nature's Path cereal for that added crunch!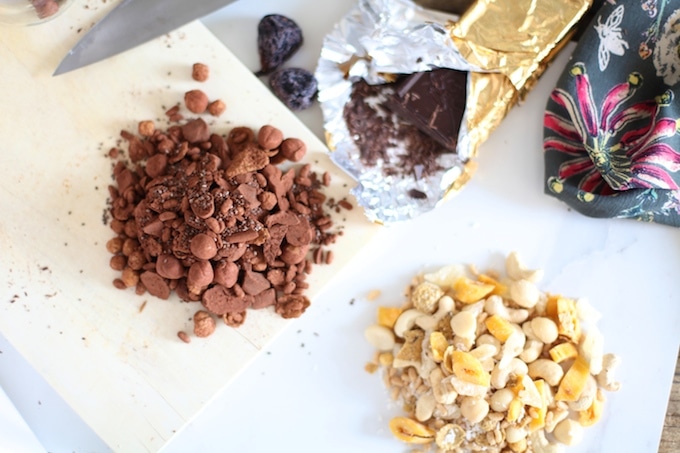 Each of these trail mixes have their own distinct flavours and textures and both pack an awesome energy punch for the hiking trails. Complex and simple carbohydrates, healthy fats, and protein all in one delicious mix to put pep in your step!
There's nothing better than sunlight pouring over majestic mountains bathing the valley below – what a view!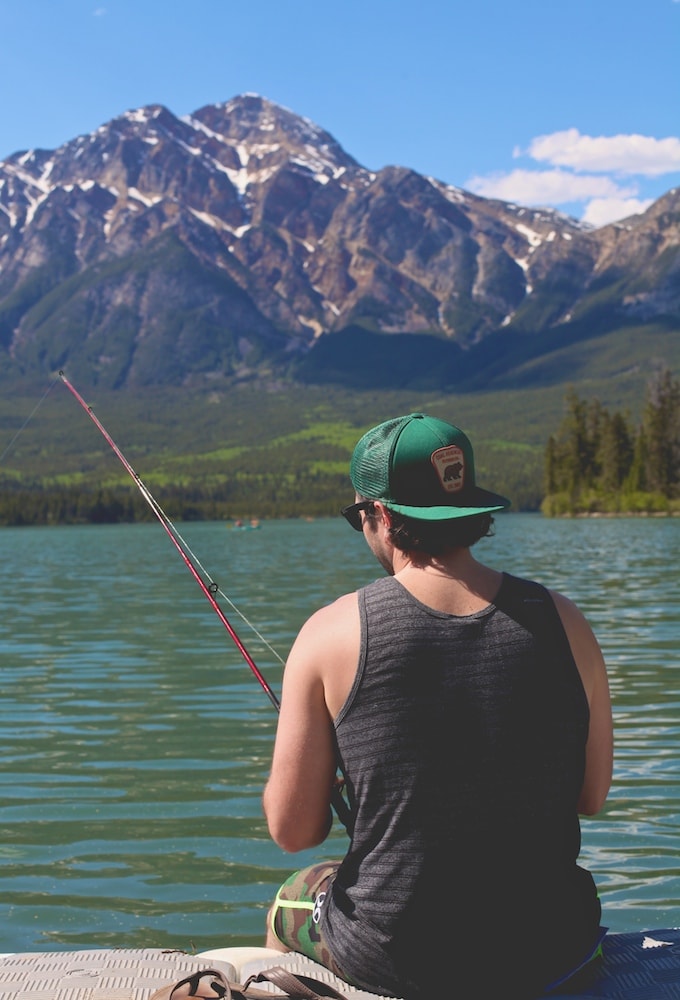 Do you make your own trail mix? What's your favourite combination? I'd love to hear about it in the comments below!

Hazelnut Chocolate Trail Mix & Tropical Crunch Trail Mix
Ingredients
Hazelnut Chocolate:
Raw Hazelnuts
Chopped Dates
Chopped Figs
Chopped Dark Chocolate (70% or higher)
Puffed Rice Cereal or other naturally sweetened cereal of choice
dusting of raw cocoa powder (optional - if you want to avoid messy hands you can omit this!)
Tropical Crunch:
Unsweetened or Toasted Shredded Coconut
Dried Mango, chopped
Dried Pineapple, chopped
Roasted Macadamia Nuts
Puffed Rice Cereal or other naturally sweetened cereal of choice
Instructions
Add ingredients to a ziploc and give a good shake! You can add however much of each ingredient you prefer!
Before you go… I have an exciting announcement!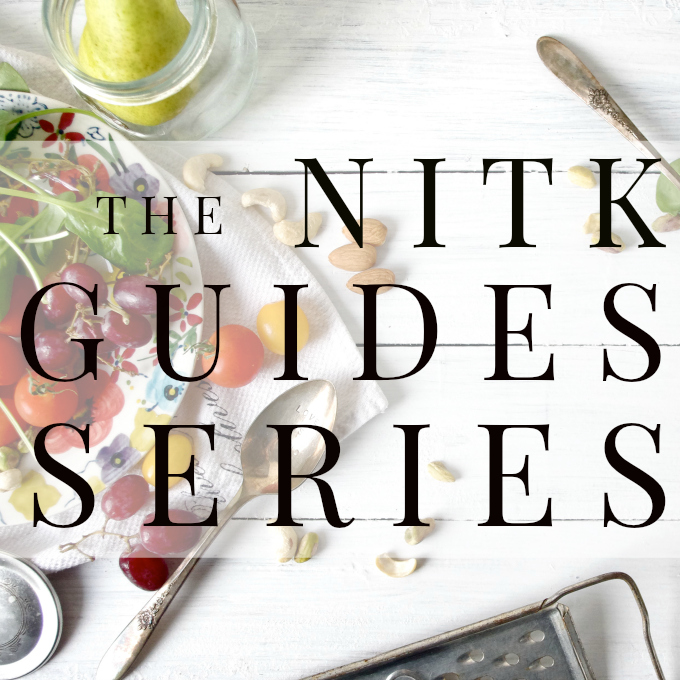 The next guide in the NITK Guides Series is on it's way to Nutritionist in the Kitch. You told me and I listened, this guide is on MEAL PLANNING! 🙂
Learn how to become a Master Meal Planner and get back on track with your health goals while saving time, energy, and money! In the guide I teach you how to use the NITK method to meal planning that is foolproof, easy, and adaptable to the busiest of schedules!
Stay tuned to the blog as I will be announcing a publish date for this June! If you aren't familiar with the guides series you can learn about them here on the NITK Guides page!
Have a wonderful Thursday!
Christal
Nutritionist in the Kitch