This delicious and easy strawberry banana spinach smoothie is perfect for a balanced breakfast or a healthy snack! It's gluten free, dairy free, plant-based, and you can decide how much spinach you add for that extra green goodness!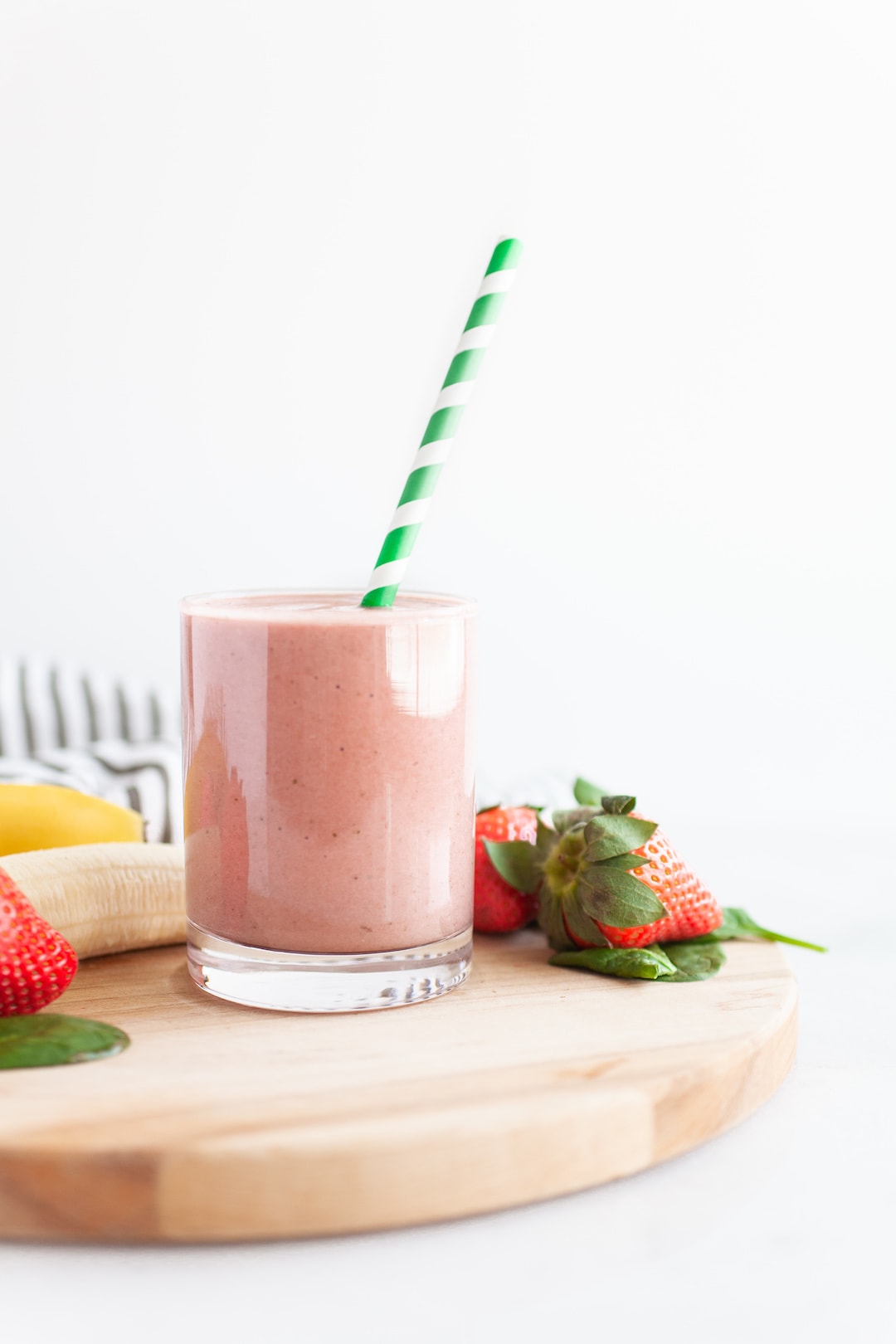 Strawberry Banana Spinach Smoothie in Minutes
It's time for another simple, delicious, and healthy smoothie recipe!
This nutritionally balanced strawberry banana spinach smoothie is packed with a mix of whole food ingredients containing all of the macronutrients (fats, carbs, and proteins) and loads of micronutrients (vitamins and minerals). The spinach takes a classic smoothie combo of strawberries and banana up a notch with a dose of green goodness.
I love the flavour of this satisfying smoothie and it's just so easy to whip up, even for the most novice smoothie-makers!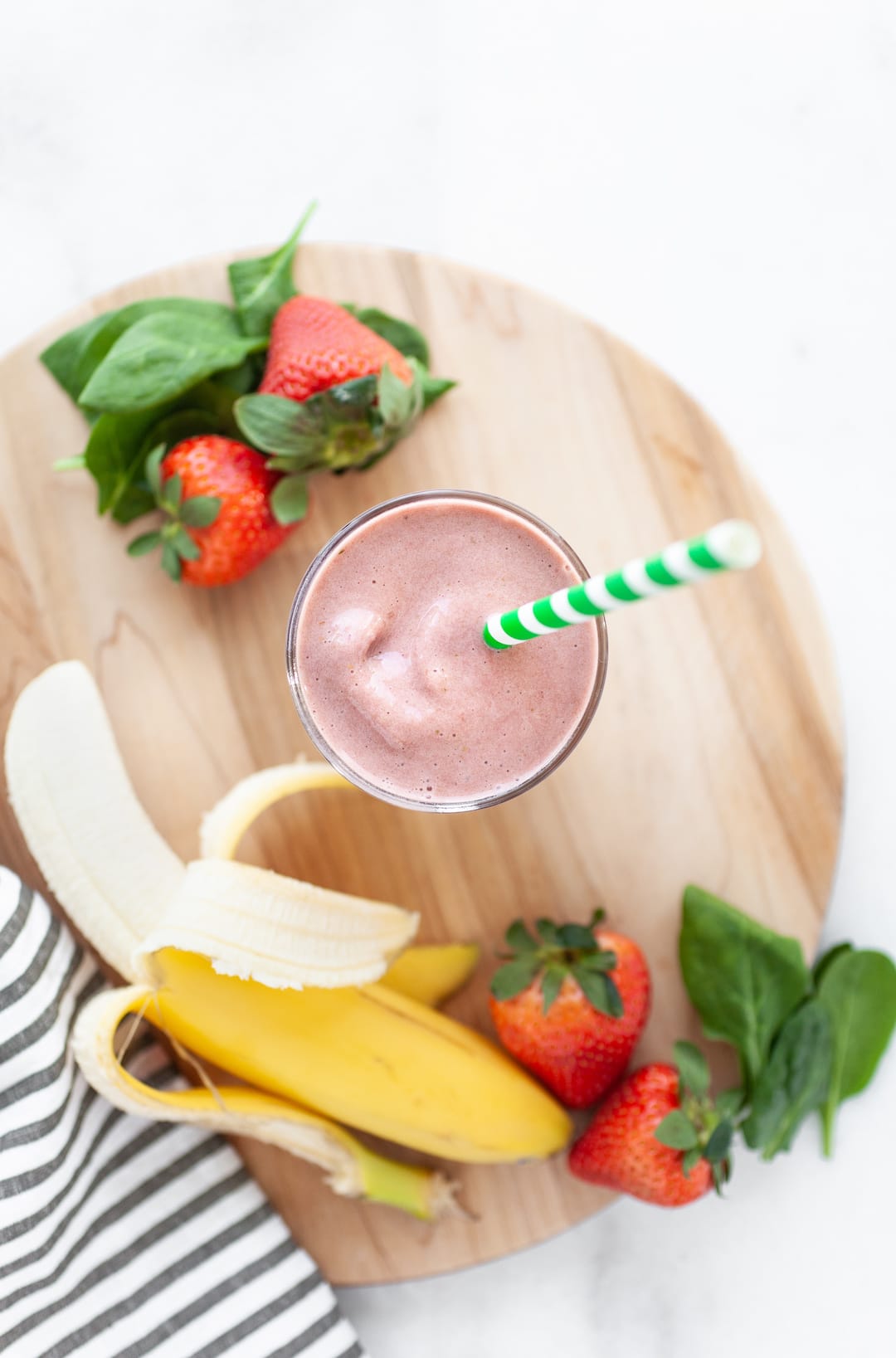 Absolutely! Smoothies can often be very fruit-forward so adding in some veggie or leafy-green goodness is always a plus in my books!
Spinach has a ton of nutrients and health benefits which I share more of below, so it makes a great, healthy addition to many smoothies and won't affect the overall flavour very much at all.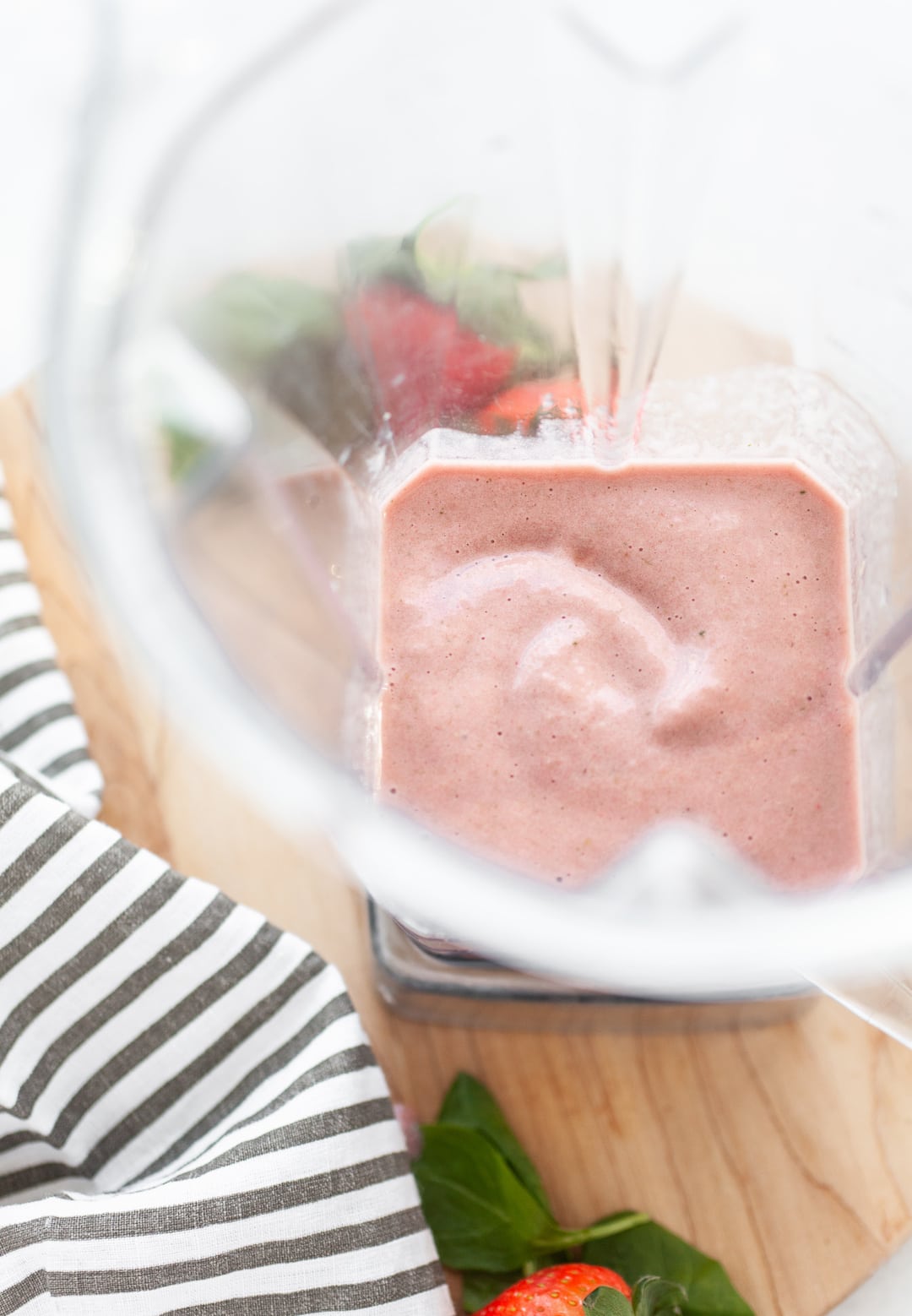 Health Benefits of Strawberries, Banana, and Spinach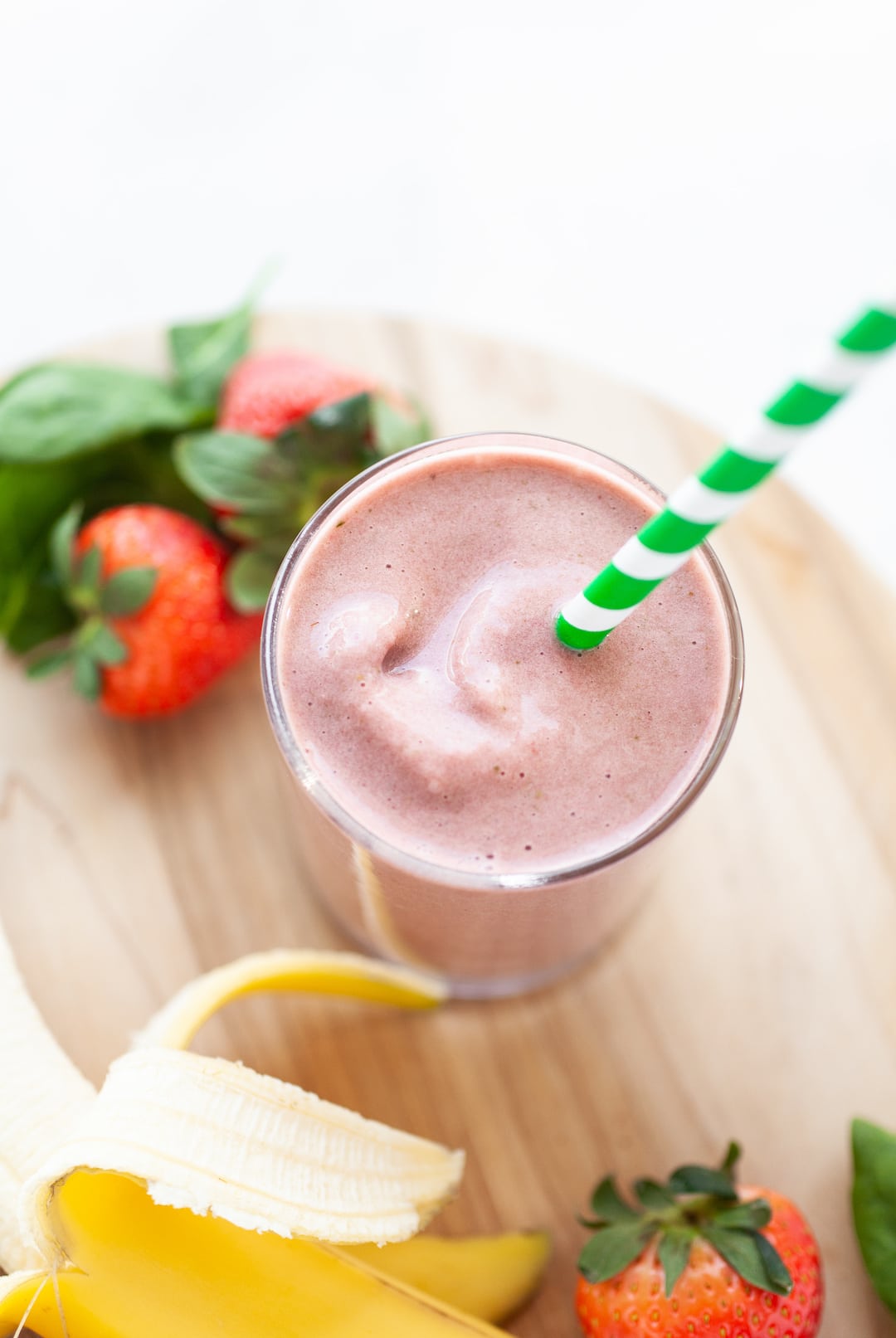 Pin me!
More Smoothie Recipes You'll Love:
Have a wonderful day!
Christal // NITK