Satisfy your hunger with these tasty and healthy vegetarian low fodmap recipes that won't leave you feeling bloated, gassy, or out of sorts. They are gluten free, dairy free, and plant-based too!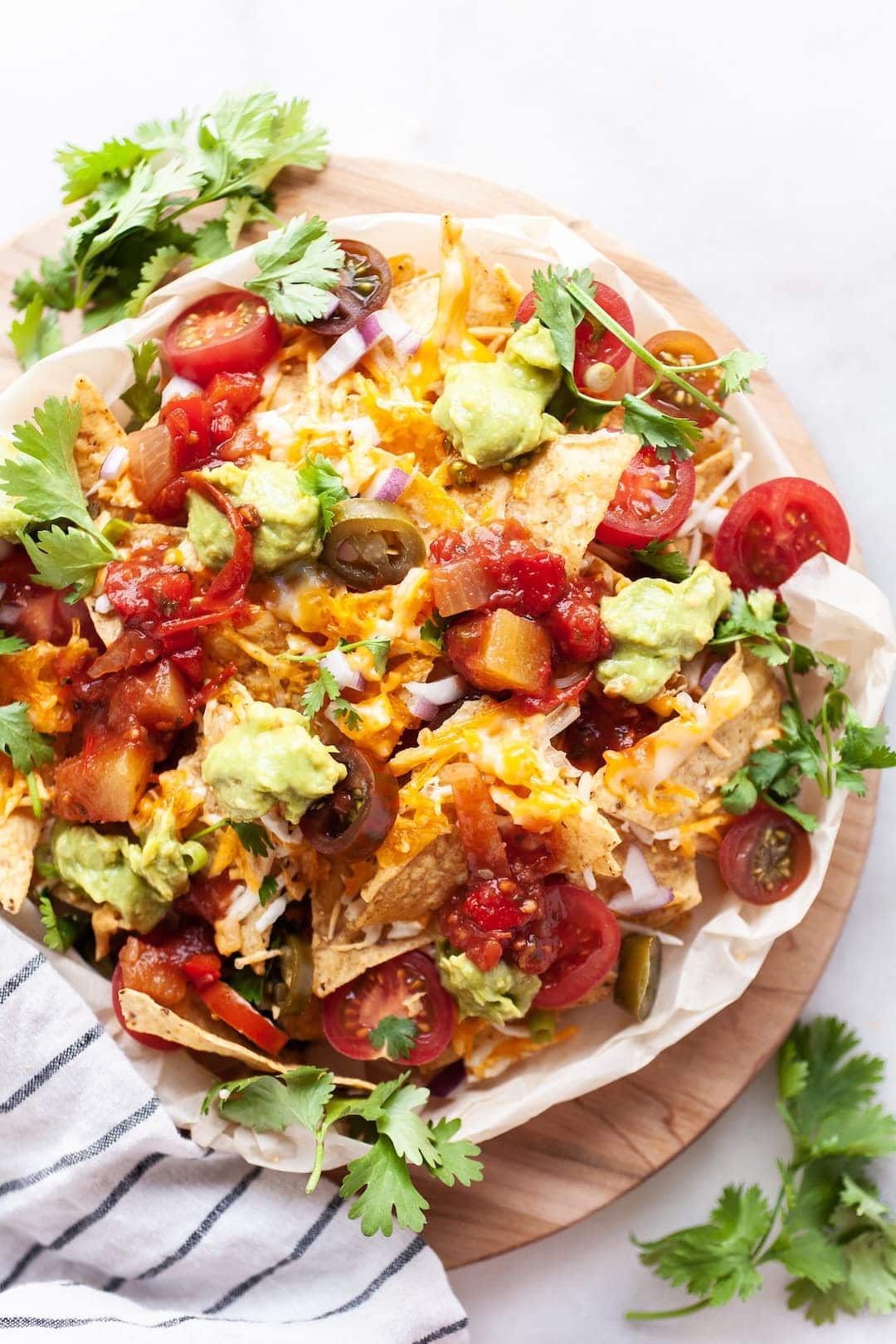 11 Vegetarian Low FODMAP Recipes
I'm excited to share another wonderful recipe roundup in my low FODMAP series! If you are new to a low FODMAP diet, or wondering exactly what it is, head over to this post for a little refresher!
These vegetarian low FODMAP recipes are satisfying, healthy, flavourful, and easy but do not contain high FODMAP foods that can cause gas, bloating, and digestive upset in individuals who often suffer from IBS related symptoms.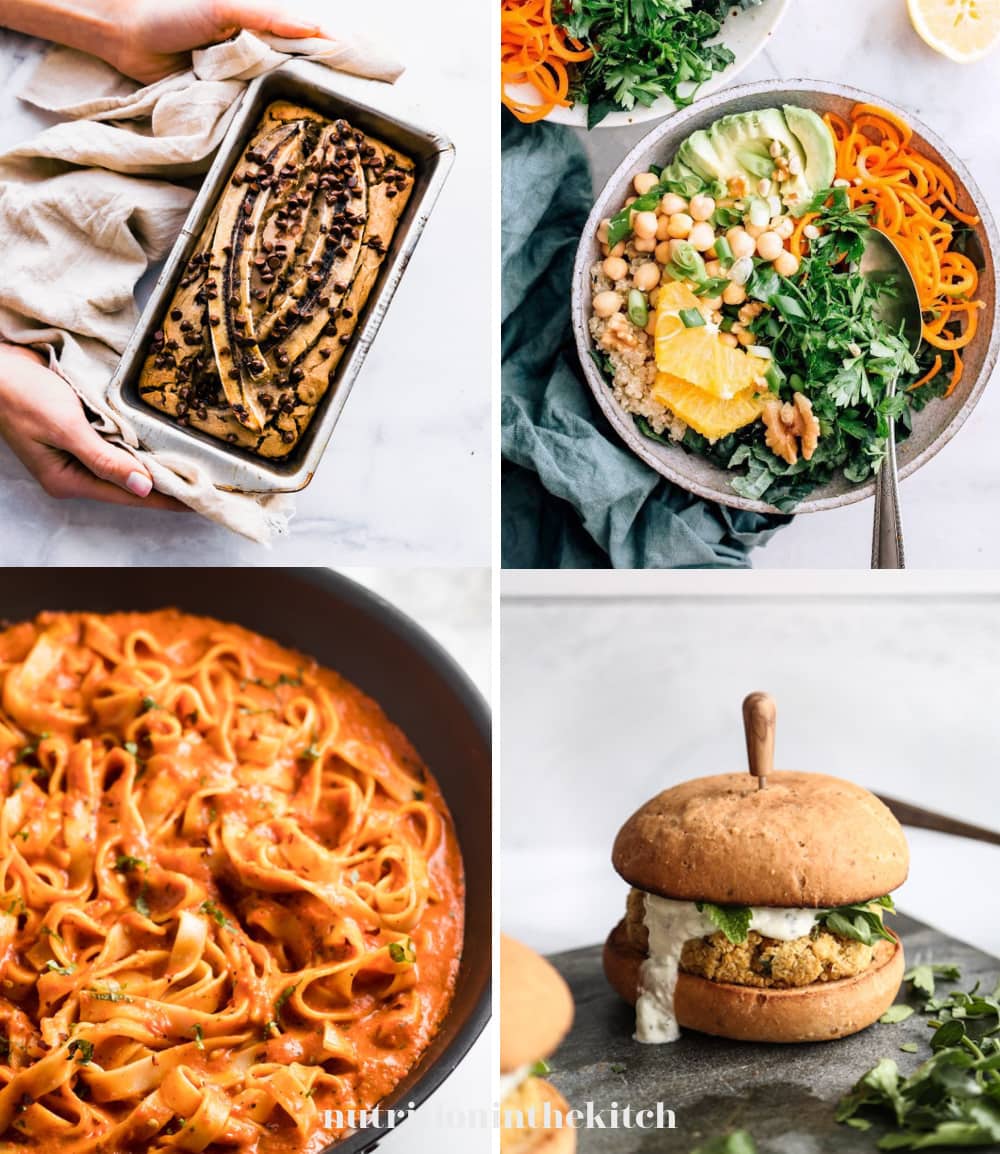 Can you be low FODMAP and vegetarian?
Absolutely! There are actually so many foods that are vegetarian friendly and also great for a low fodmap diet. You just have to be aware which foods you need to avoid or eat in moderation, and which vegetarian foods you can have in abundance.
There are a ton of resources online that will help you decipher which foods you can enjoy, but this list of vegetarian recipes below should definitely get you started and inspire you to get cooking, low FODMAP style!
The Recipes List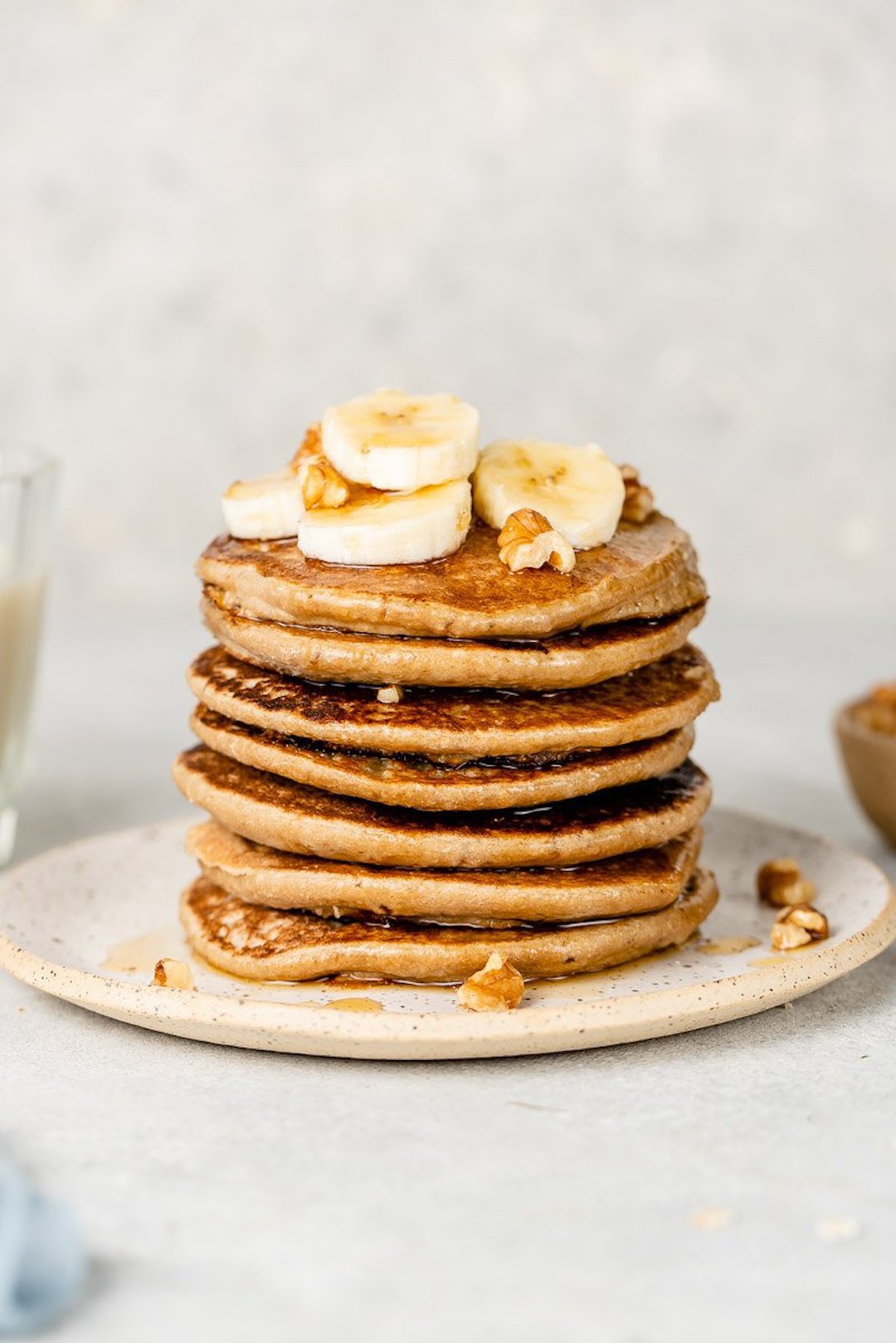 3-Ingredient Pancakes by Sweet Simple Vegan
Start the day super simple with these delicious vegetarian and low-fodmap friendly pancakes. A medium banana can be low fodmap if it's unripe, so rather than using "spotty bananas" as the recipe calls for, use bananas that are slightly green still! Also, according to Monash University (the authority on the low FODMAP diet), two tablespoons of maple syrup is considered low FODMAP, so enjoy some drizzled over these tasty pancakes.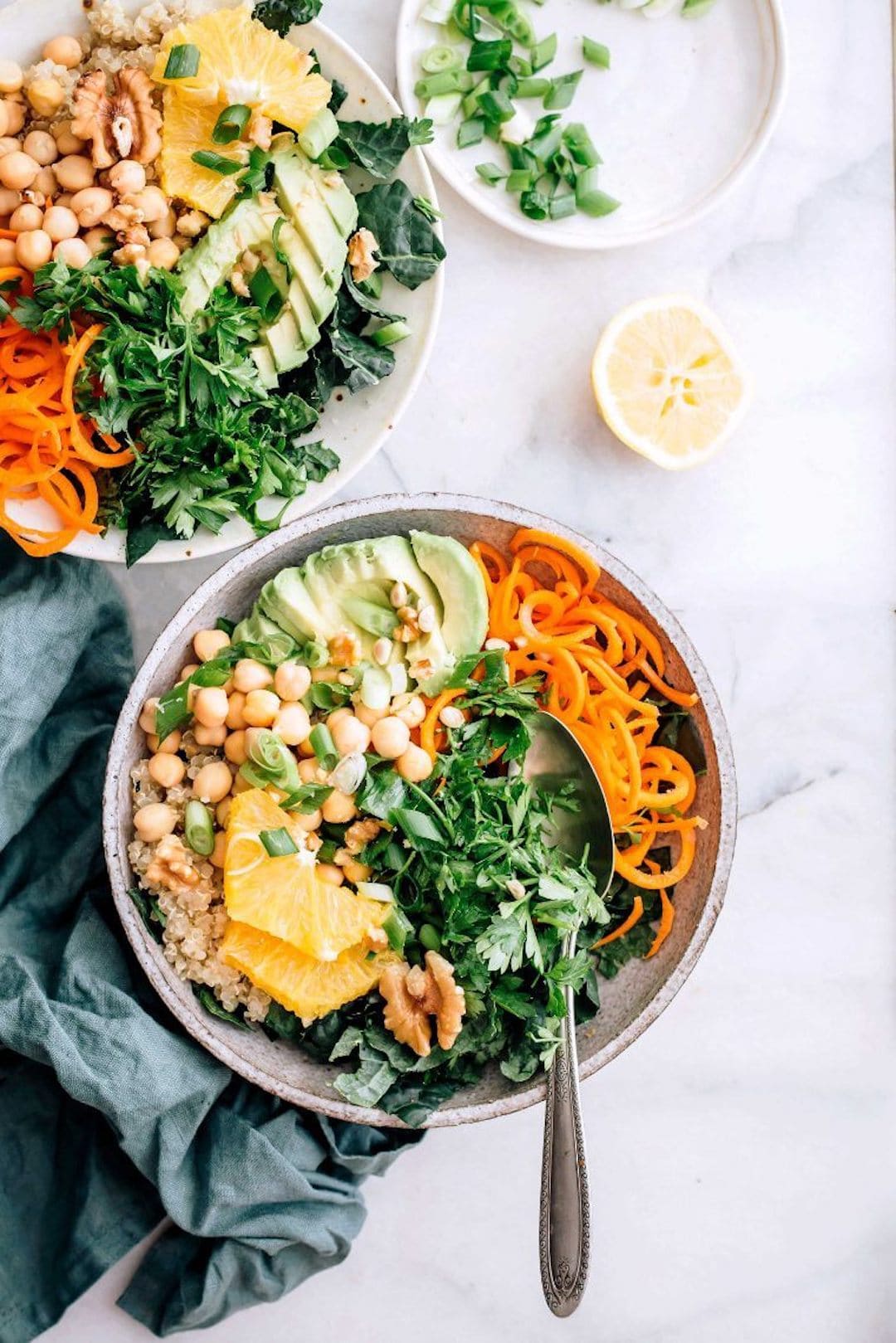 Quinoa Veggie Bowl by Nutriciously
This bright and beautiful vegetarian bowl is a perfect LF recipe as quinoa and canned chickpeas are both considered low FODMAP, along with all the delicious veggies in this bowl. Also, instead of regular onion (which is high FODMAP), this recipe calls for green onions which are a go!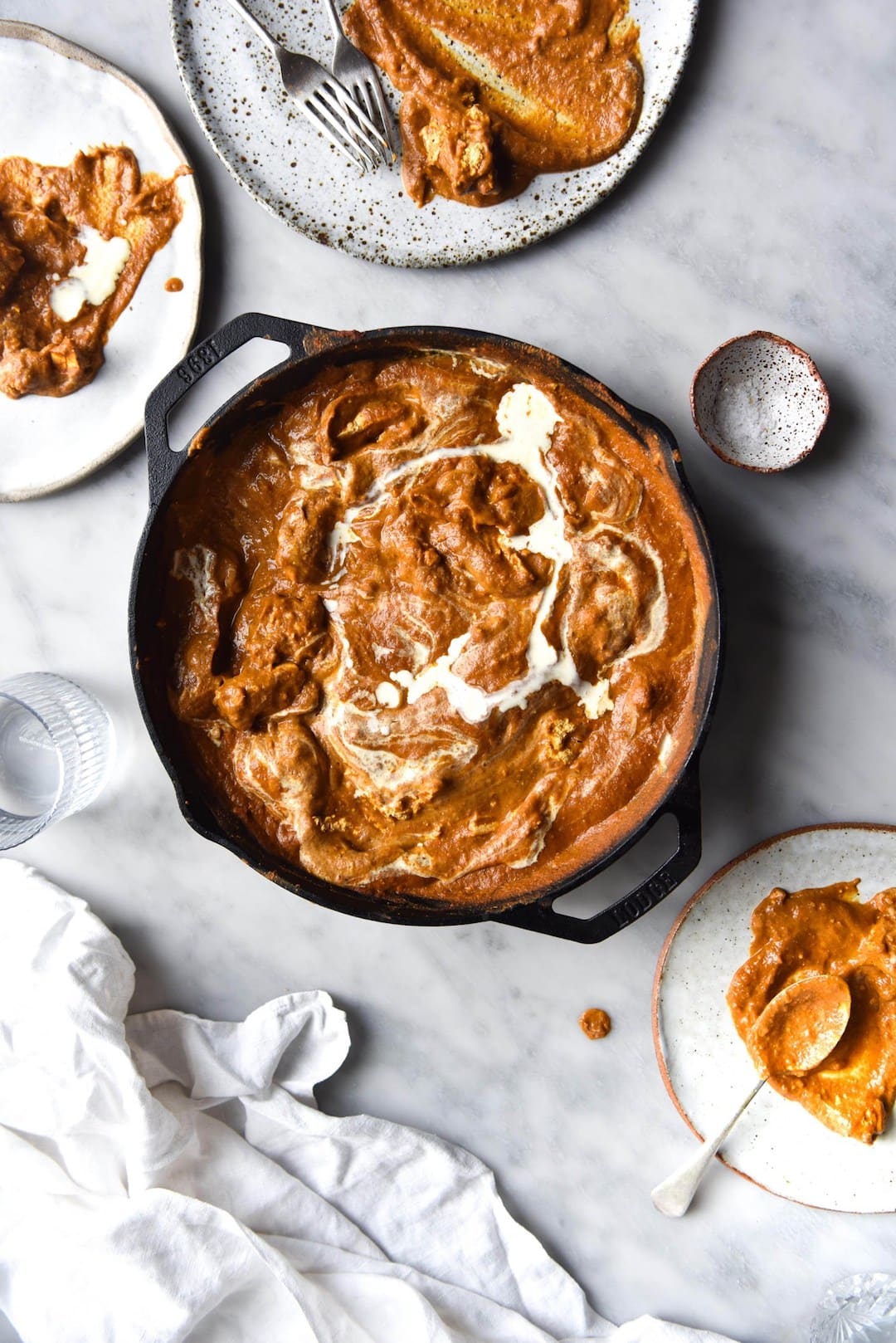 Fodmap Friendly Vegetarian Curry from George Eats
This rich and satisfying vegetarian curry dish is another incredible low FODMAP recipe that's perfect for a chilly day. It has a delicious combination of spices, and vegetables including fennel, carrots, tomatoes, and cabbage.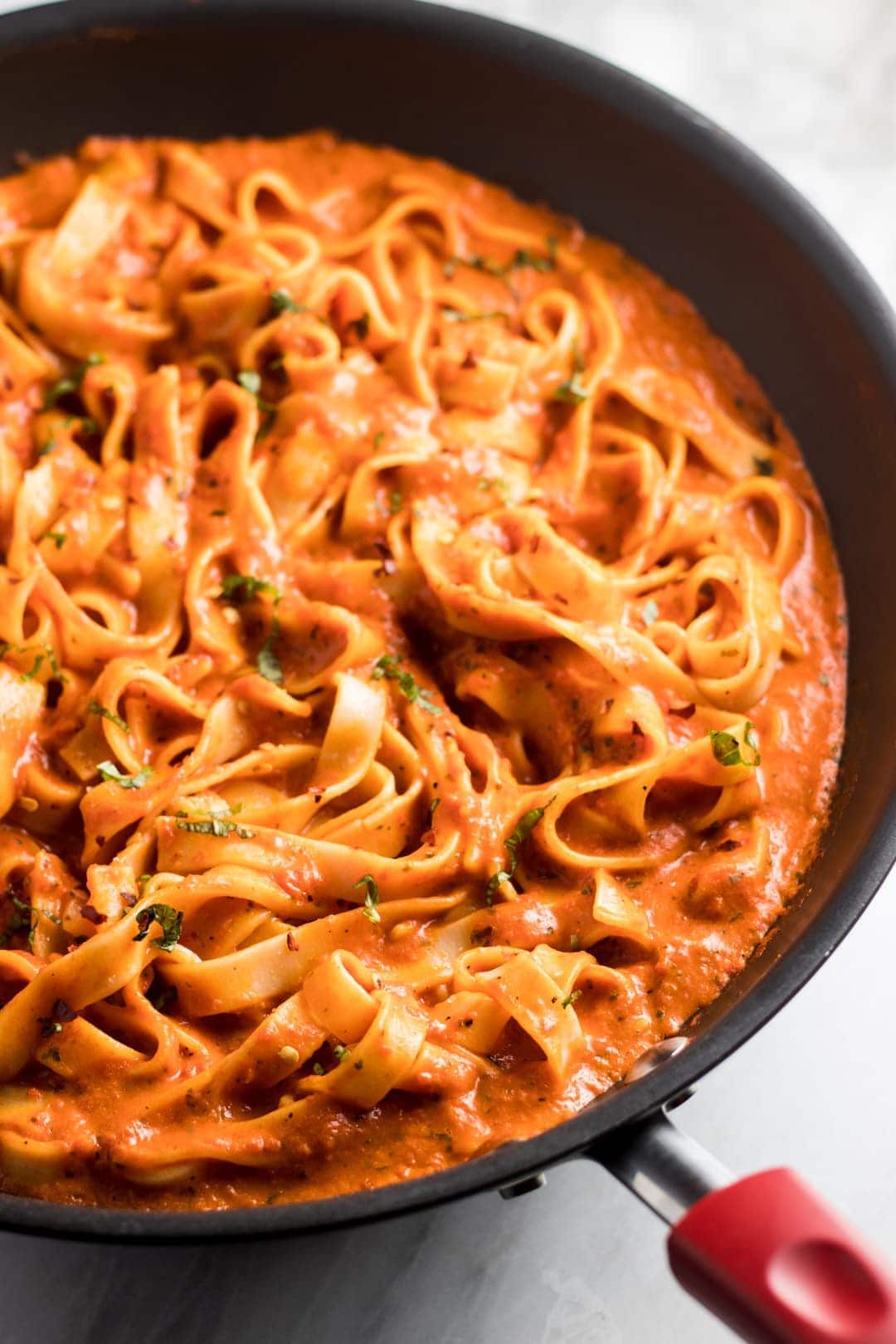 Low FODMAP Red Pepper Pasta by Fun Without Fodmaps
Creamy and deliciously, this yummy vegetarian low FODMAP pasta is smothered in red pepper sauce and packed with veggies! Toss with your favorite FODMAP-friendly pasta and enjoy for supper or lunch leftovers.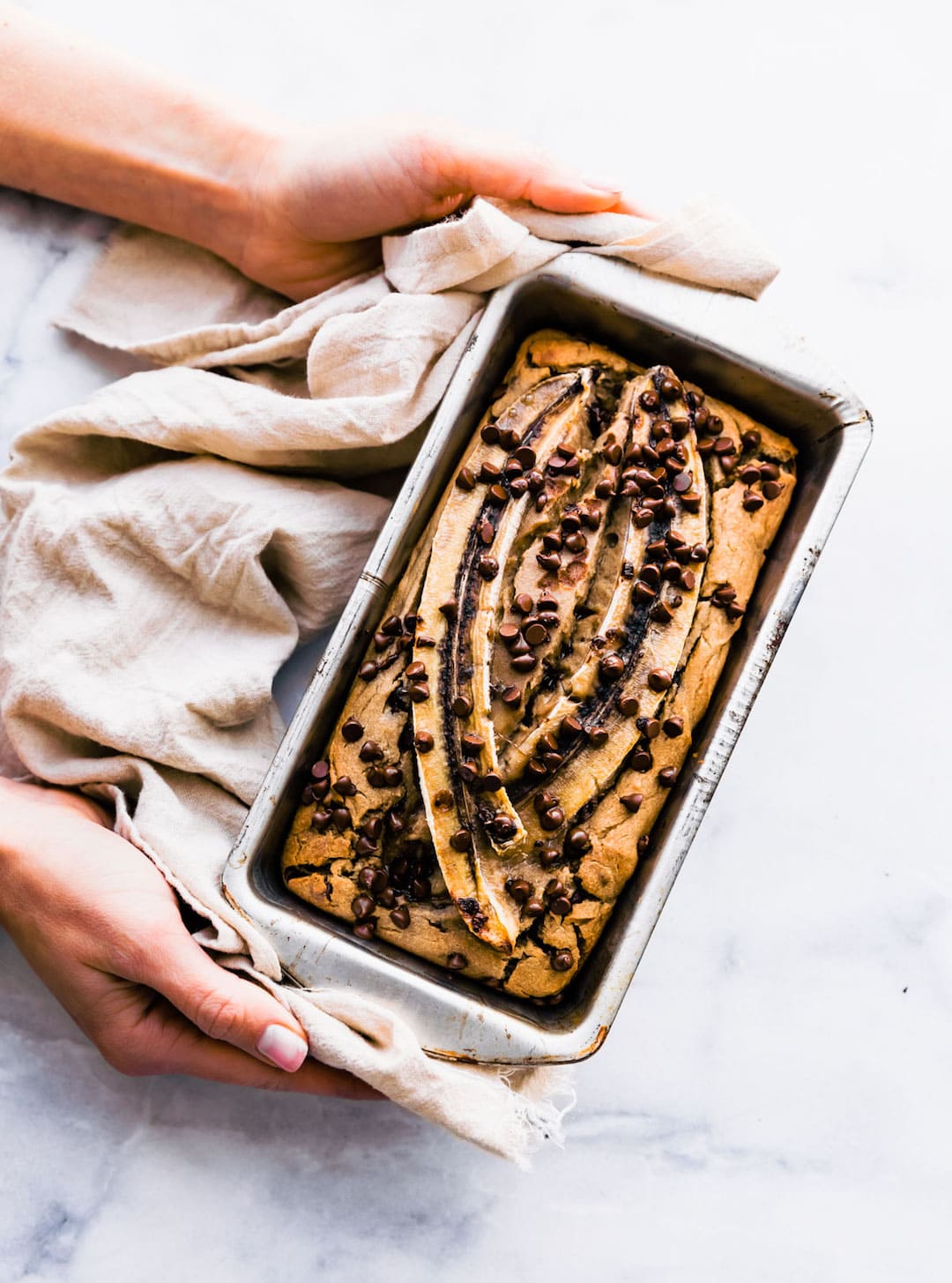 Gluten Free Banana Bread with Quinoa by Cotter Crunch
This vegetarian, sweet, and satisfying banana bread loaf is made with low FODMAP friendly quinoa, and you can use slightly green bananas for the recipe as well. This recipe makes a great snack, or even a yummy replacement for toast at breakfast with a side of scrambled eggs!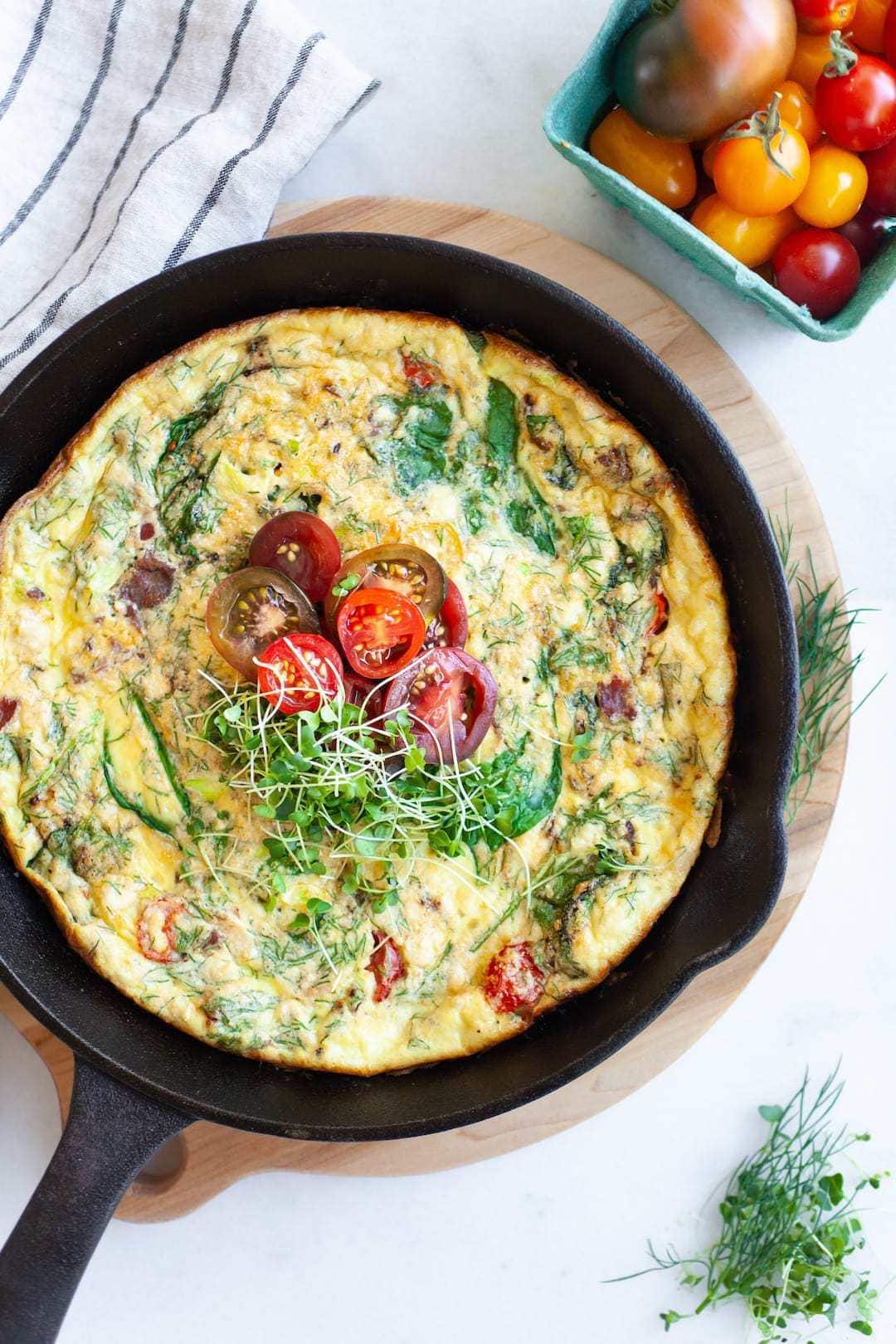 Best Ever Dairy Free Frittata by NITK
This delicious frittata is a perfect low-FODMAP friendly way to start the day. It's packed with veggies and green onions (onions are high FODMAP, but not green onions), and to keep it vegetarian friendly, don't use the bacon!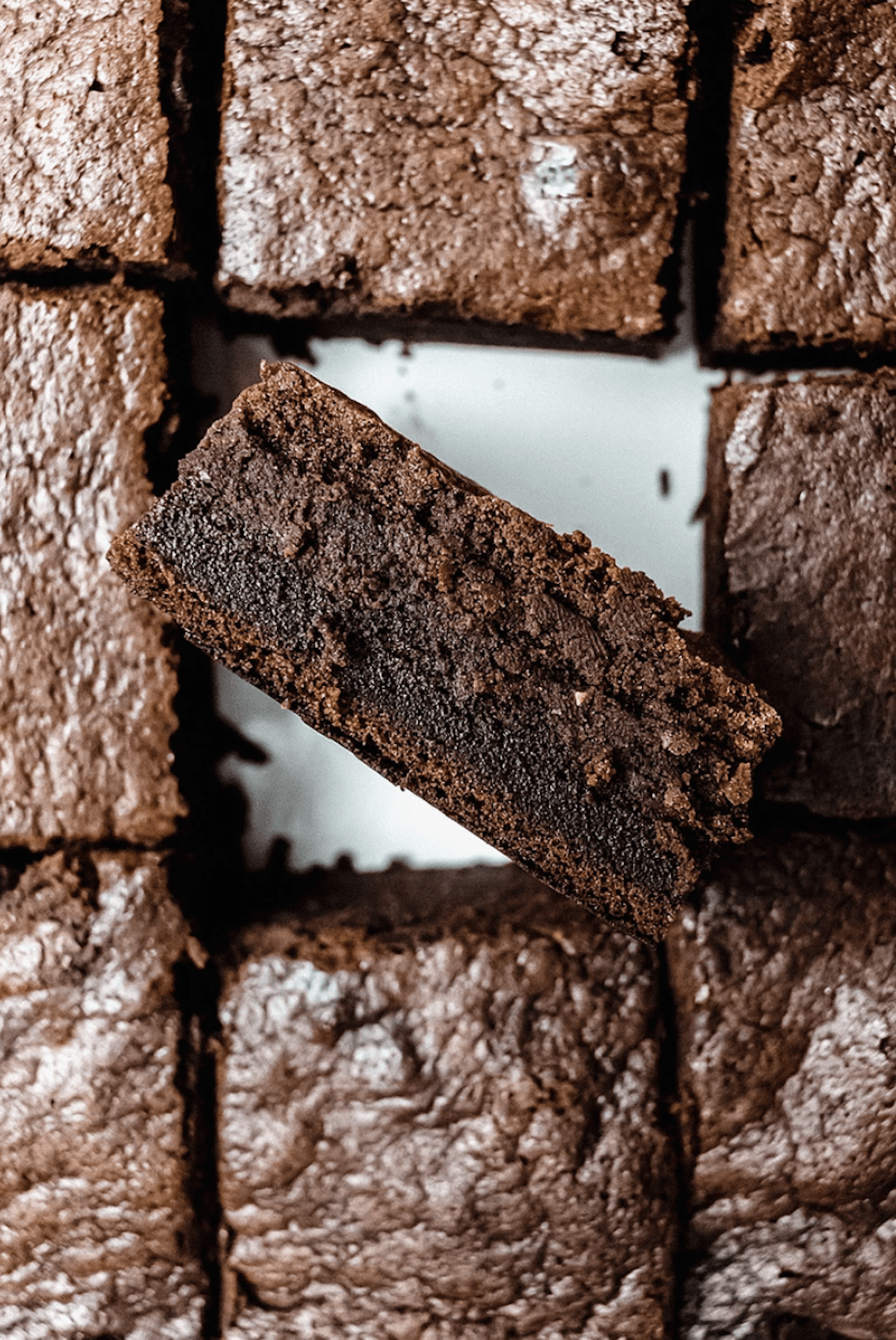 Low Fodmap Brownies by Pretty Delicious Life
Want a vegetarian dessert recipe? Fudgy, chewy, and so delightful, these rich vegetarian-friendly brownies are totally low FODMAP approved and are made with whole food ingredients…perfection!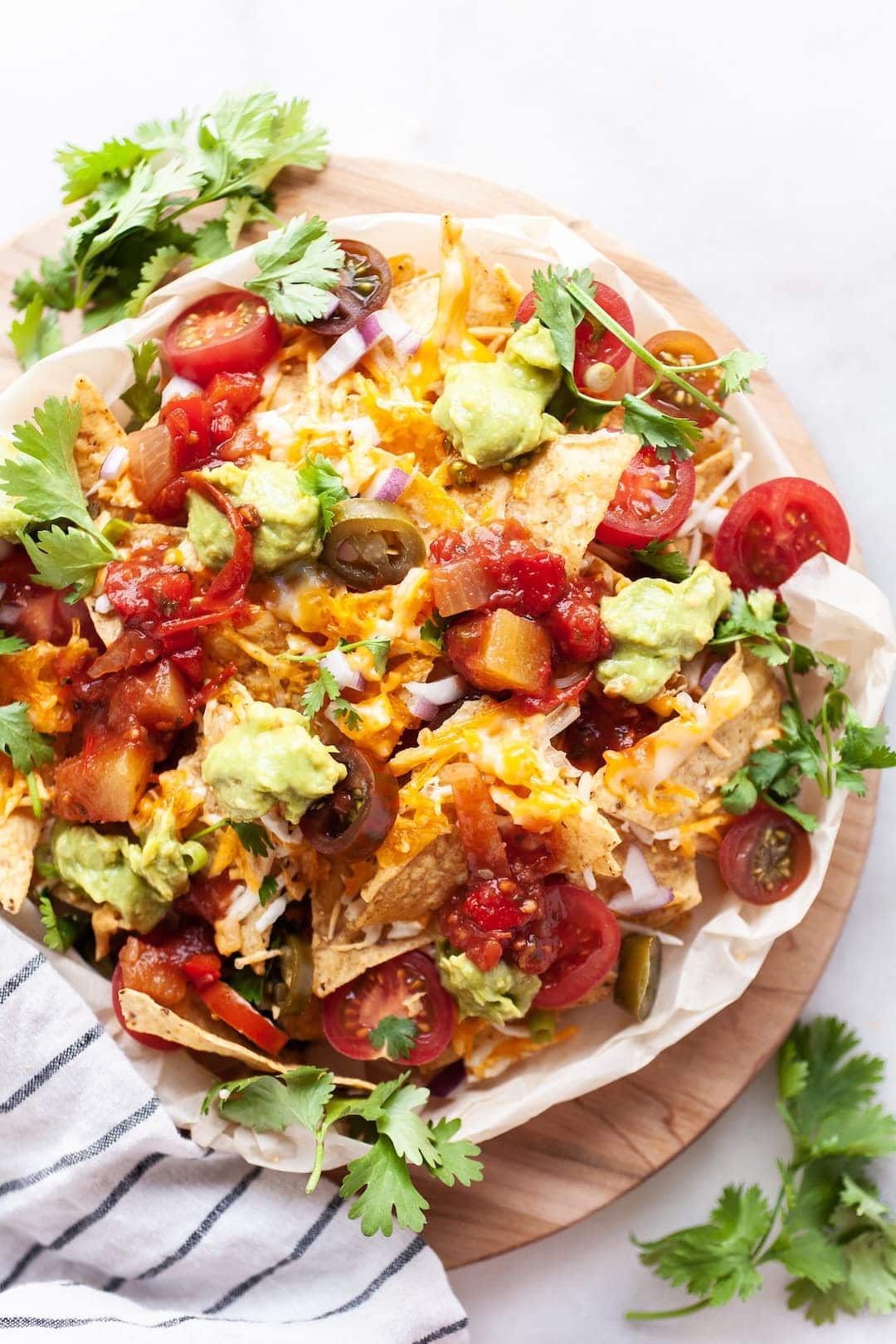 Loaded Air Fryer Nachos by NITK
You can definitely still enjoy nachos on a low-FODMAP diet with this tasty and easy recipe. Simply omit the red onion, and use a low-FODMAP friendly salsa, like FODY Foods salsa, or a homemade one with no onion!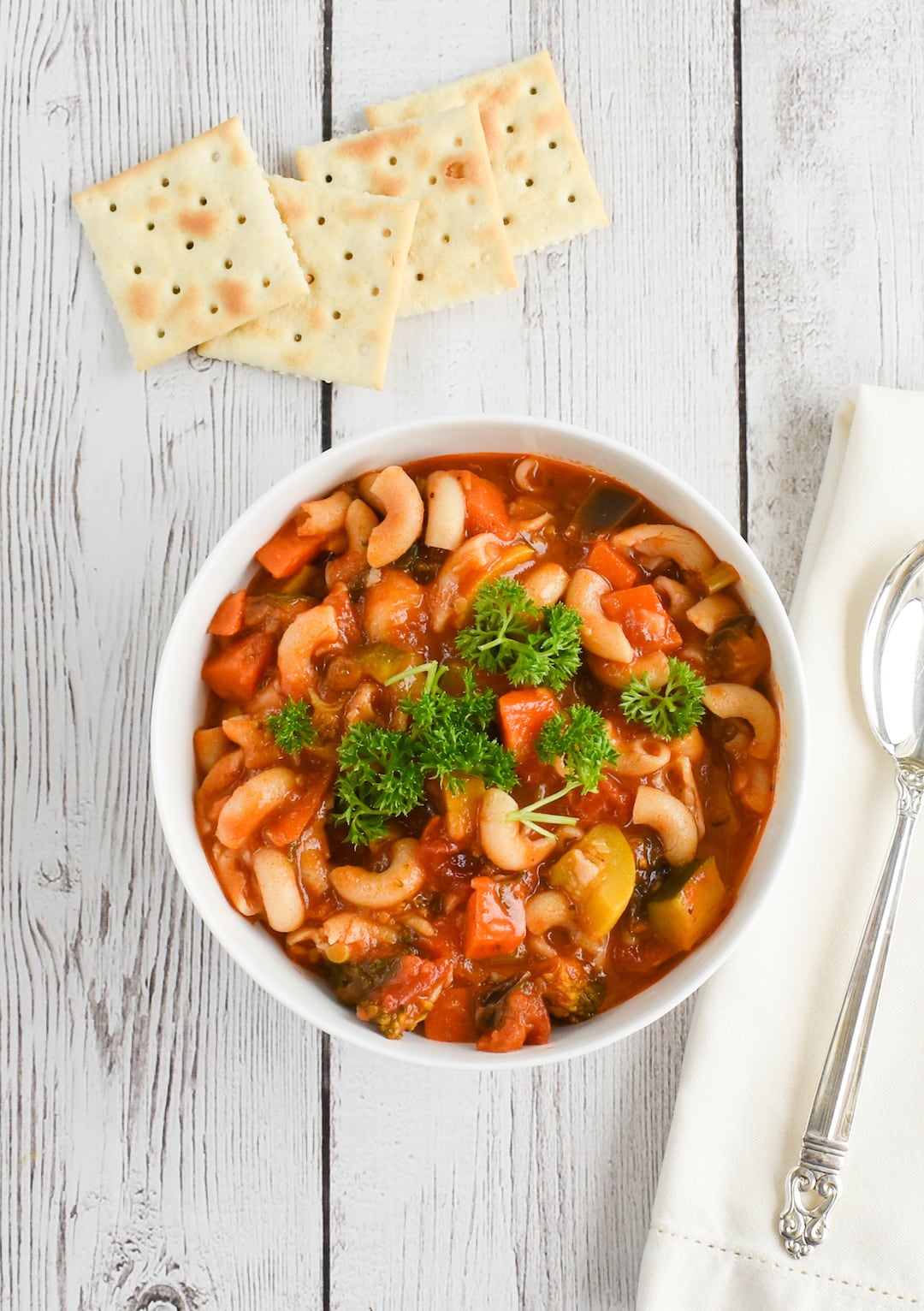 Low FODMAP Minestrone Soup by Rachel Pauls Food
This low-FODMAP minestrone soup recipe is gluten-free, vegetarian, and also vegan. It's easy for a soup, with not a lot of fuss, and perfect for making in batches to freeze for later!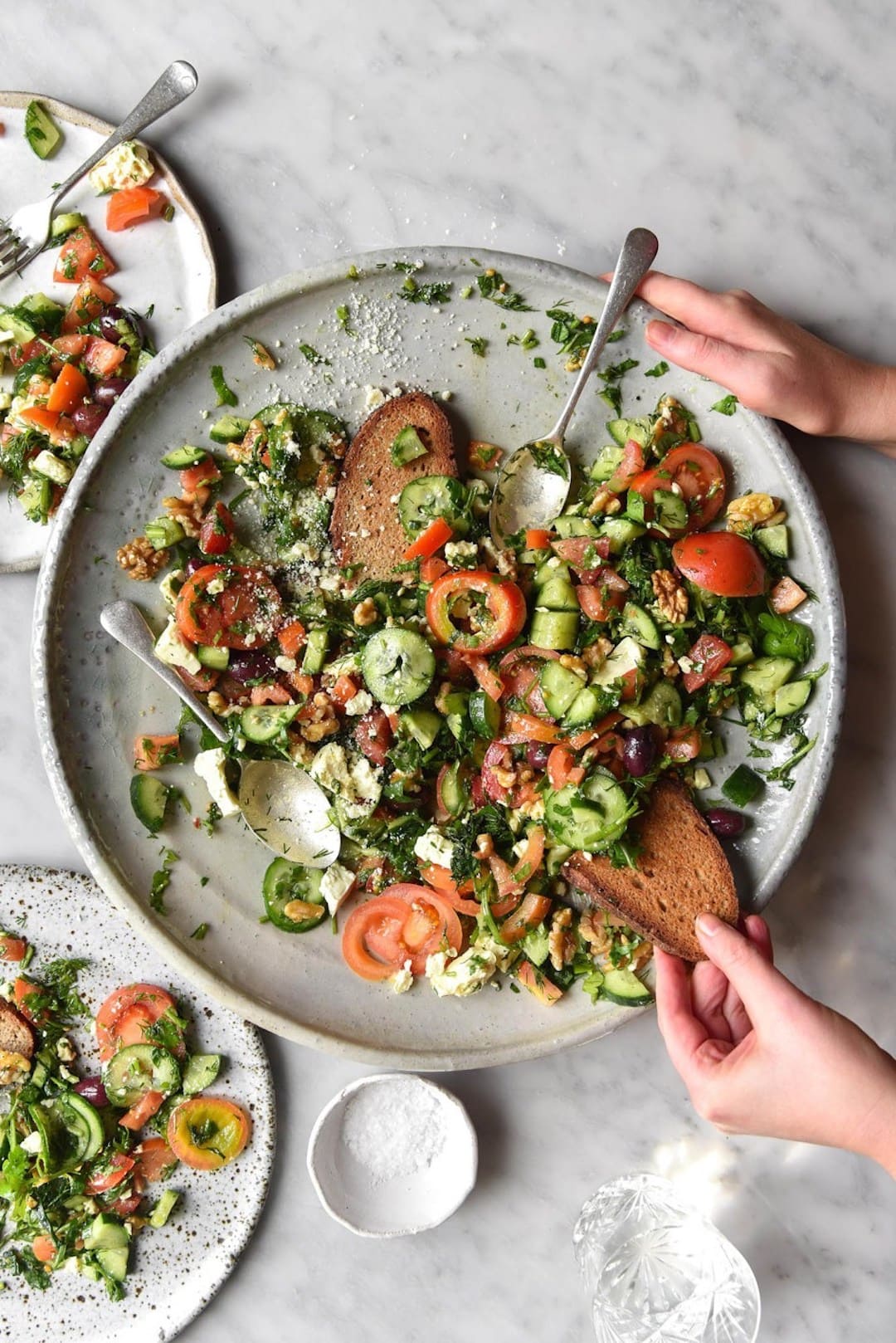 FODMAP Friendly Cucumber Tomato Salad by George Eats
This stunning dish is a twist on a traditional Greek salad made with low-FODMAP ingredients and a list of substitutions if necessary. It's super simple but so beautiful and would be perfect to bring to a potluck or serve at a gathering.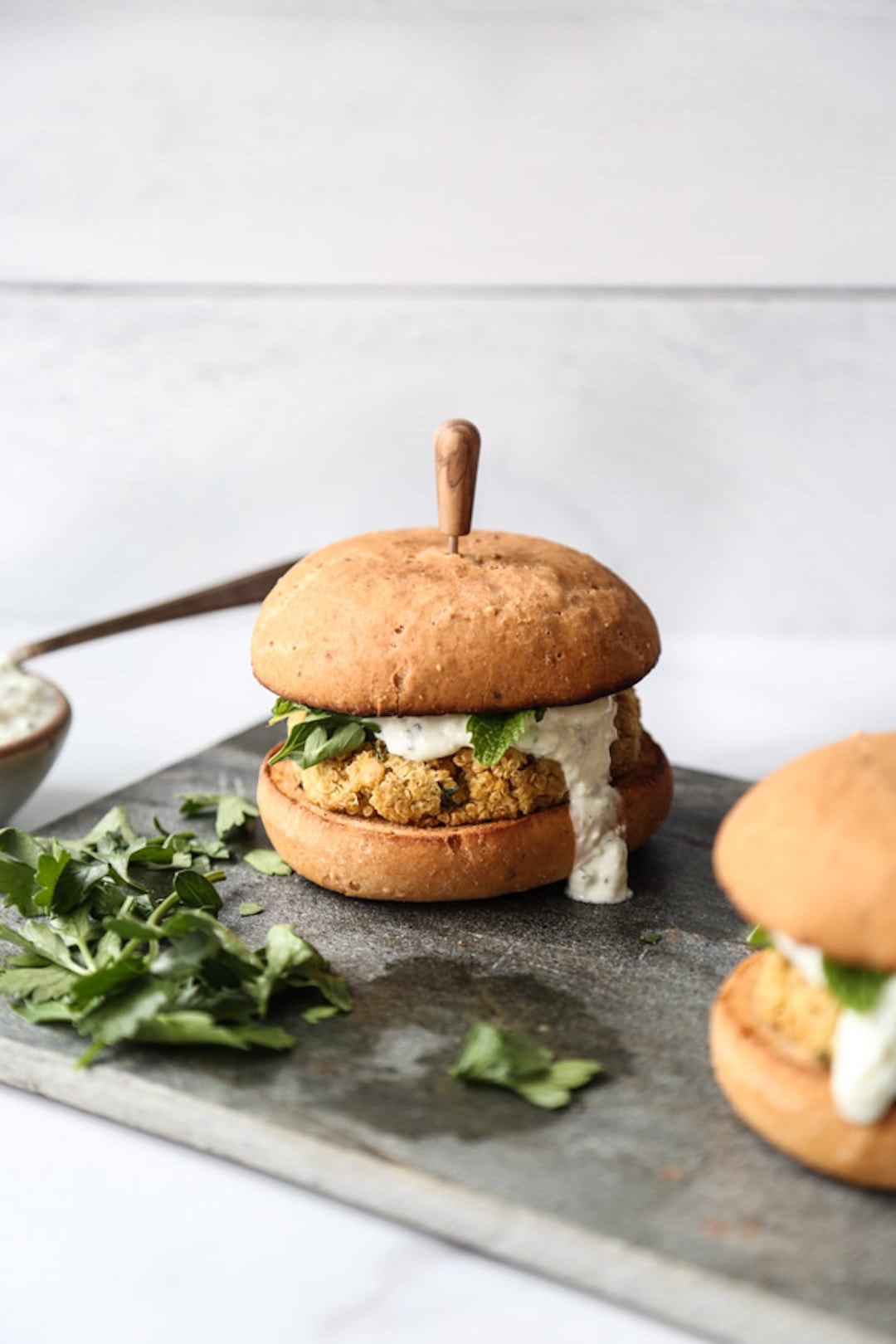 Faux Falafel Quinoa Veggie Burgers from Feed Me Pheobe
Craving a burger? Give these simple and healthy vegetarian 'falafel' burgers a try. They are low-FODMAP friendly (just opt for plant-based yogurt for the tzatziki topping), and also made with gluten free buns!
I hope you are inspired by this mouthwatering list of vegetarian low FODMAP recipes that can be enjoyed casually or for a special occasion. Which will you make first? Tell me about it in the comments and be sure to pin the photo below to save this list for later.
Pin me!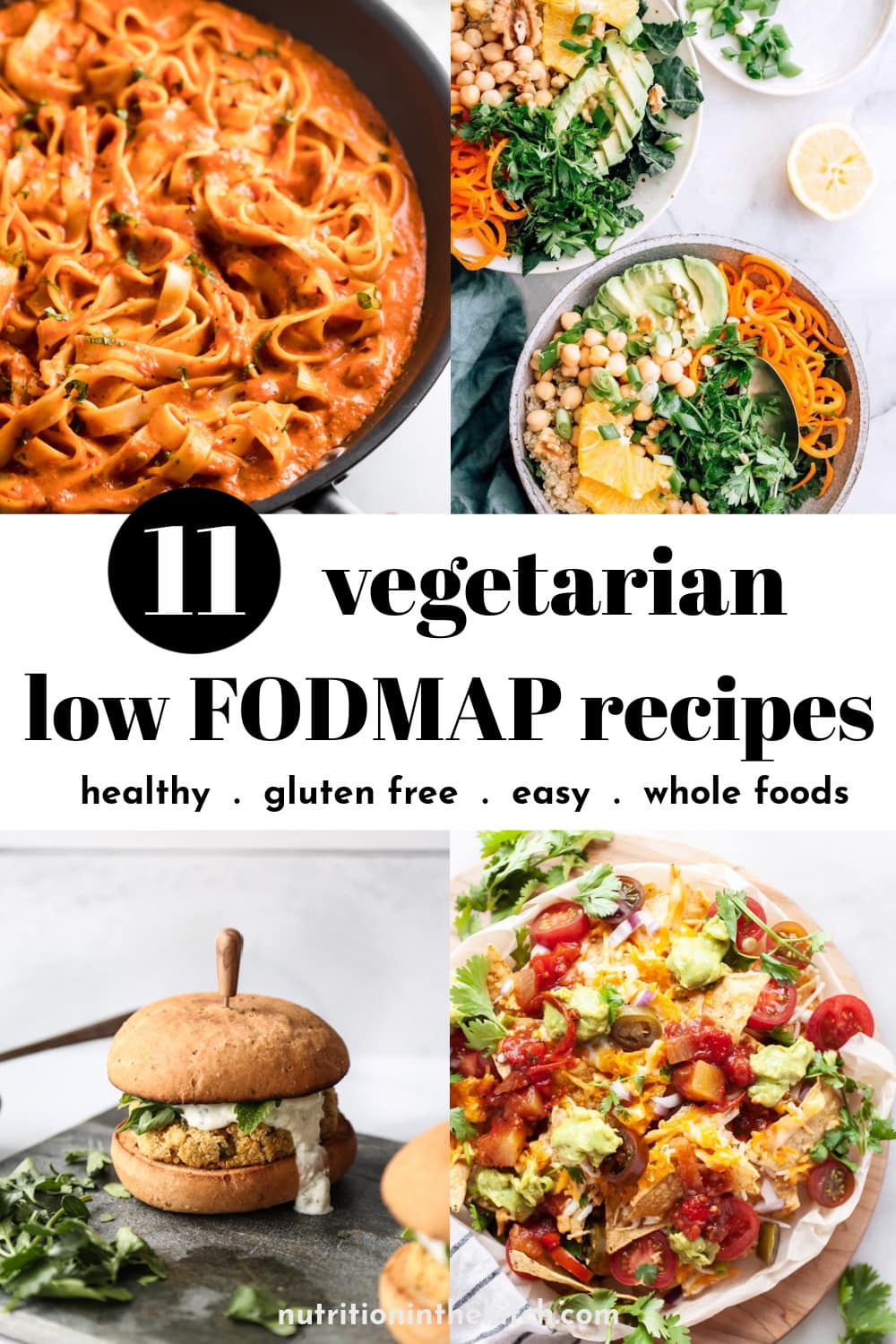 More Low Fodmap Recipes You'll Love:
Have a great day!
Christal // NITK