This pumpkin spice overnight oats recipe is packed with fibre and has the crunchy addition of buckwheat! It's dairy free, gluten free, and perfect for a healthy breakfast.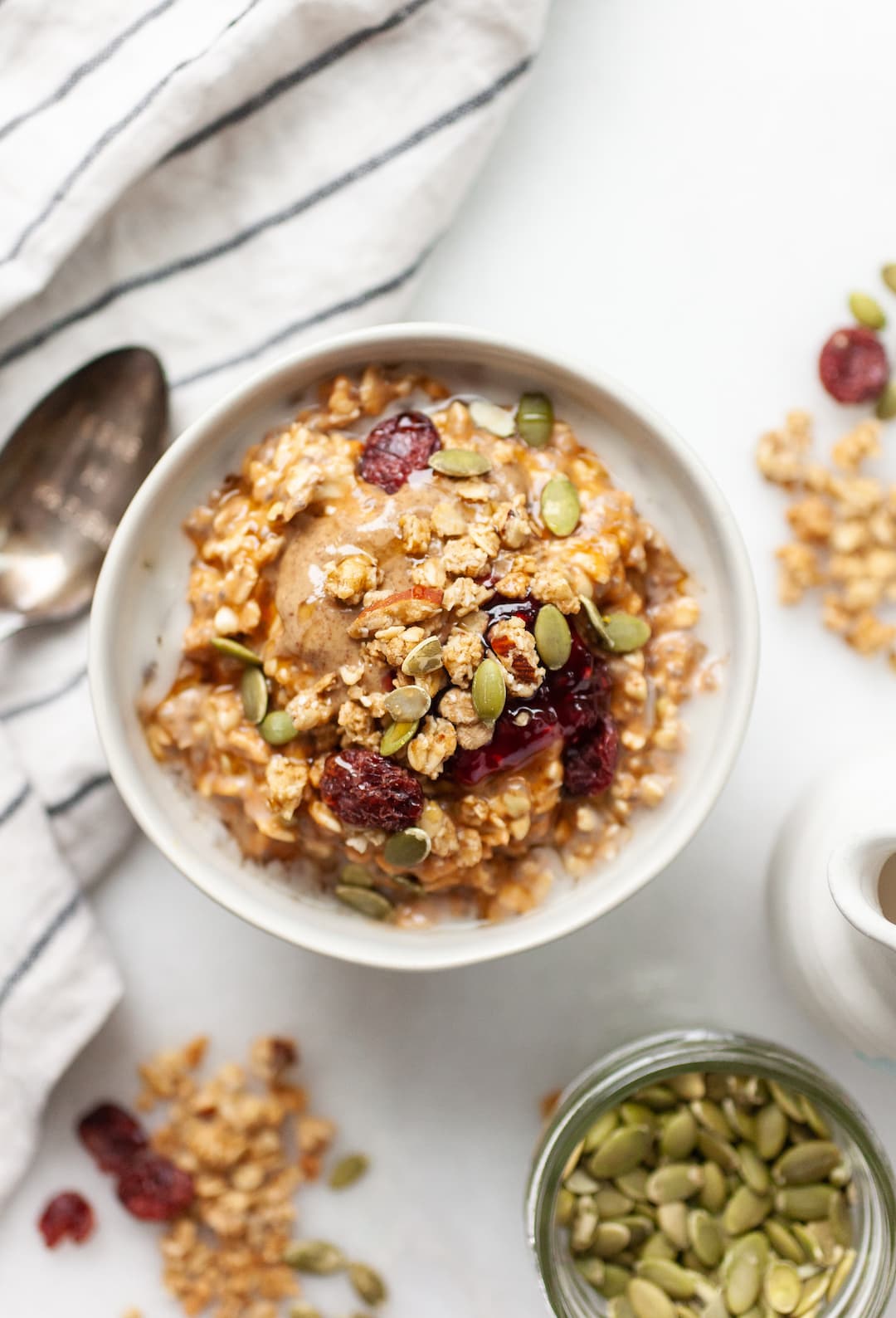 A Pumpkin Spice Overnight Oats Recipe
Still one of my most popular recipes on the blog is an overnight oats recipe…my healthy vegan cookie dough overnight oats. It's clear people love this easy and delicious breakfast idea (or snack/dessert!), so today, with the onset of the fall season I've decided to update this delicious pumpkin spice overnight oats recipe that I've had on the blog for years.
This perfectly spiced, filling, and creamy version of overnight oats is filled with pumpkin goodness and is completely gluten free. It's also dairy free and vegan, but there's an option to use Greek yogurt for an extra pop of protein.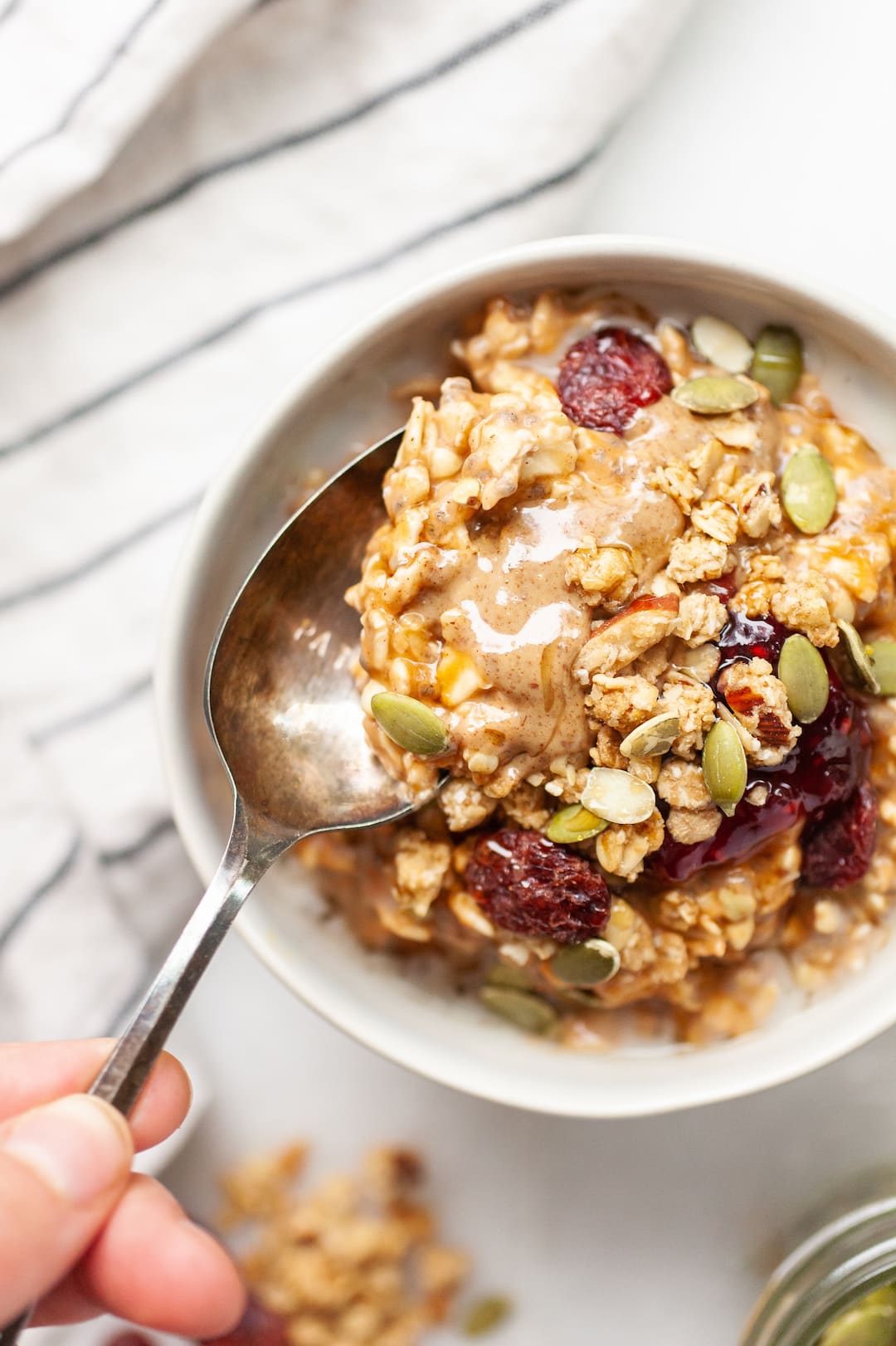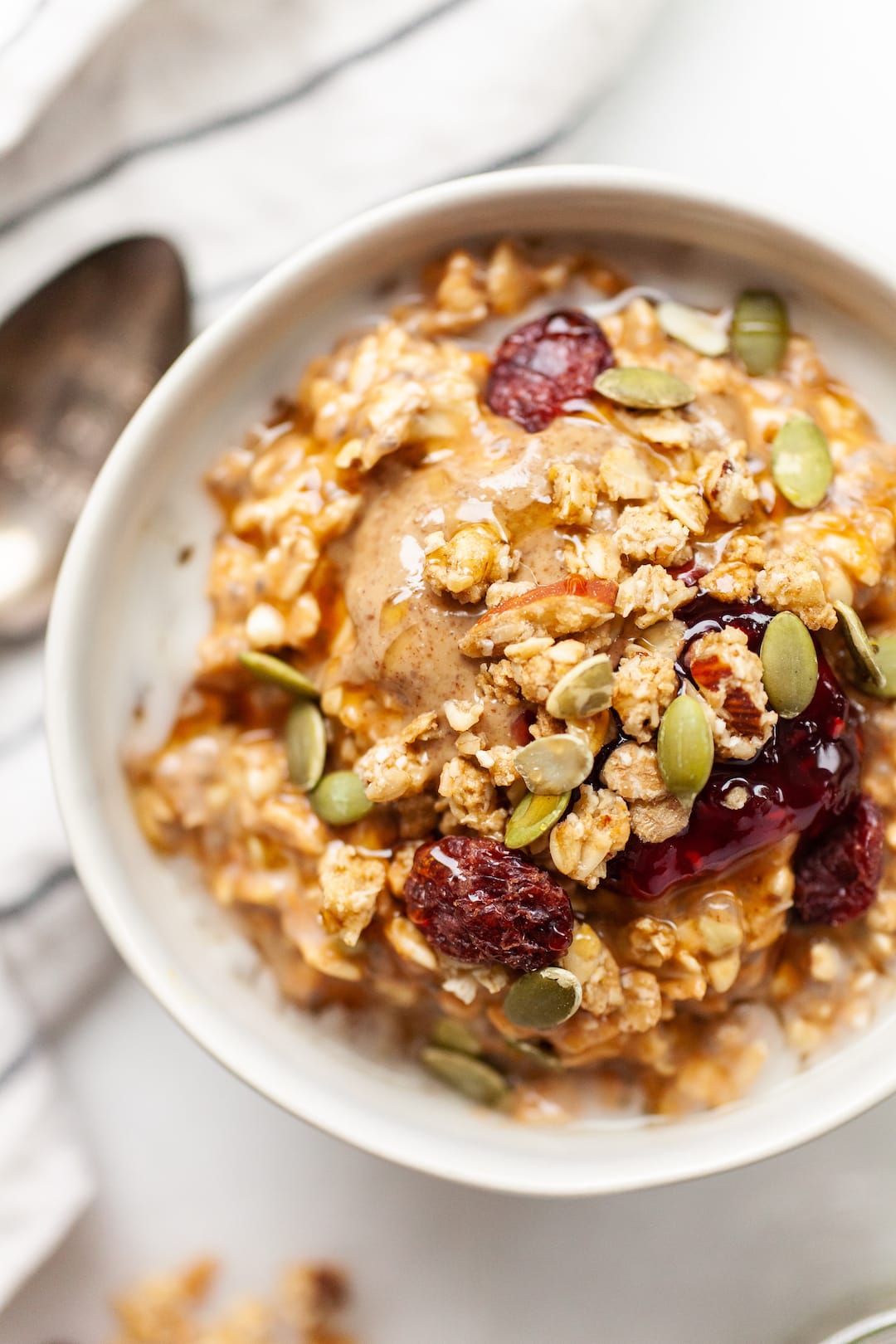 Optional Toppings:
I love putting tasty toppings on my overnight oats to add flavour and texture. Here are some great ideas:
Granola (gluten free if needed)
Pumpkin seeds
Almond butter
Jam
Maple syrup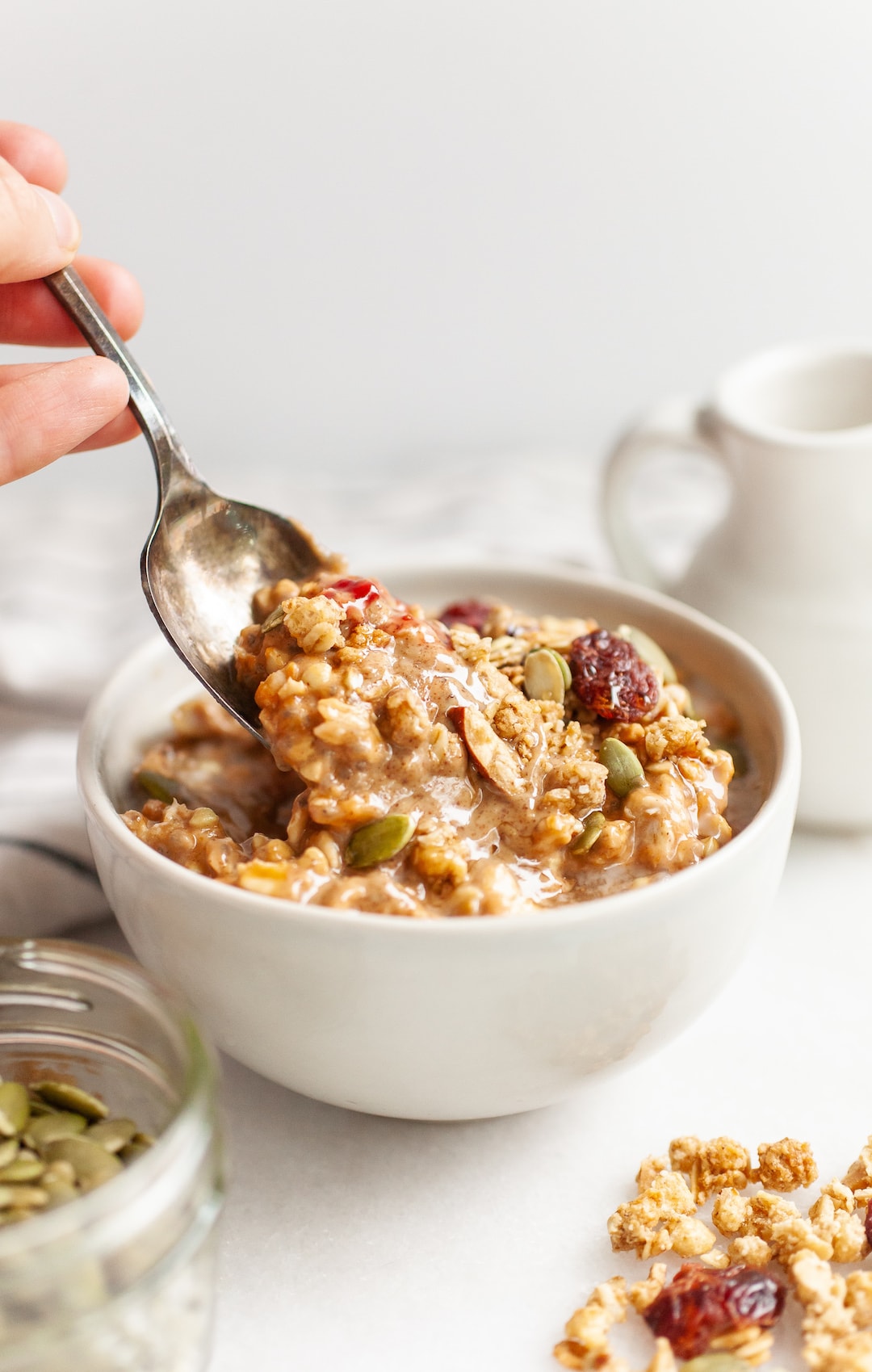 Pin me!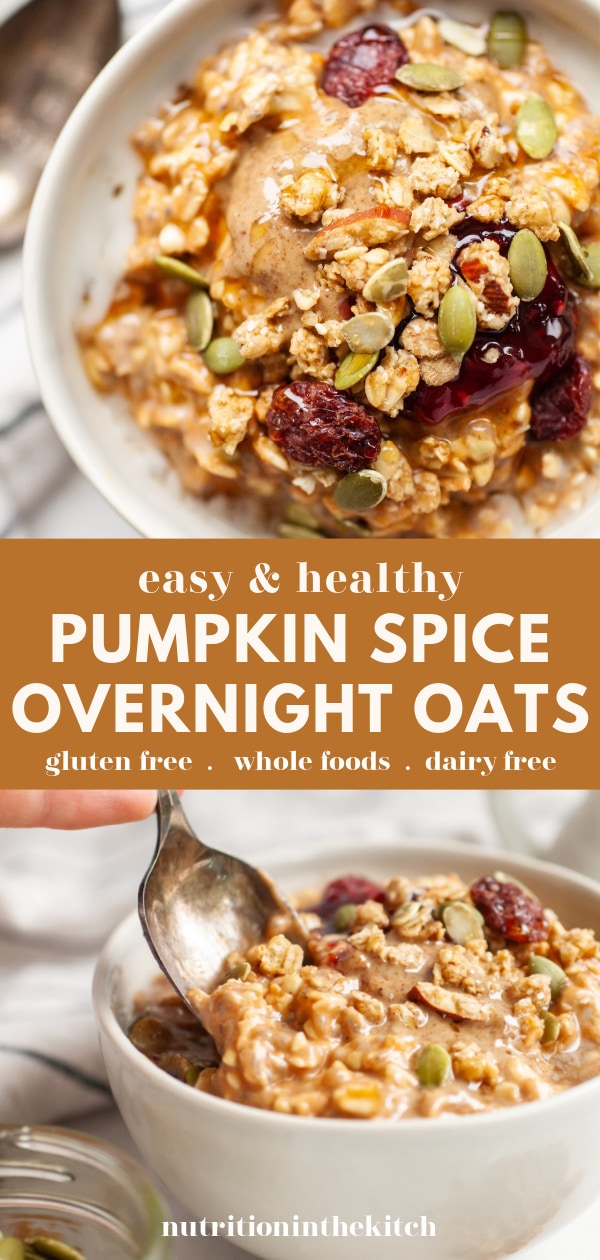 More Overnight Oat Recipes You'll Love:
Have a lovely weekend!
Christal // NITK